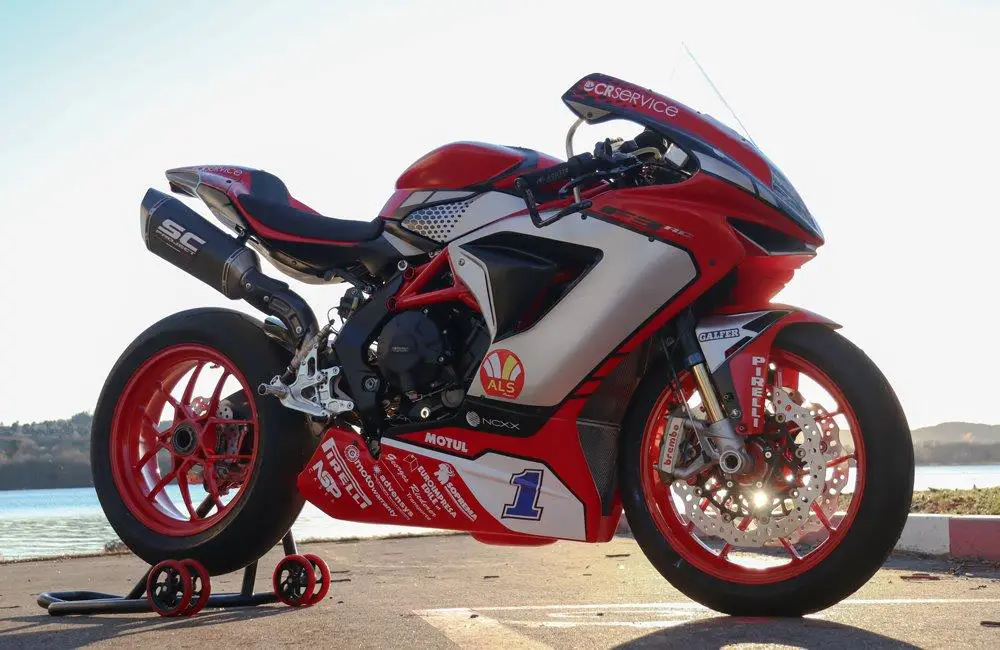 At round five of the FIM Superbike World Championship at Assen, Pata Yamaha with Brixx WorldBSK's Andrea Locatelli scored his maiden podium, while teammate Toprak Razgatlıoğlu lost important points for the championship following a Turn 1 incident with GRT Yamaha WorldSBK Team's Garrett Gerloff on Sunday. The FIM Supersport World Championship, FIM Supersport 300 World Championship and Yamaha R3 bLU cRU European Cup were also back to support the premier class.

 

Just five events into his WorldSBK career, Locatelli made great progress throughout the Dutch round. Having qualified seventh, he equalled his previous best result with fifth in Race 1, but it was on Sunday that the Italian really made his mark. The 24-year-old crossed the line in the podium places in the Superpole Race but was handed a one-place penalty for exceeding track limits on the final lap, demoting him to fourth. However, Locatelli got his redemption in Race 2, leading for the first half of the race before eventually running out of rear tyre and finishing in third, with Yamaha Motor Europe Road Racing Manager Andrea Dosoli thoroughly impressed by the performance.

 

"For sure, it has been the best-ever weekend for Loka," Dosoli said. "We didn't expect to see him fighting for the podium in only his fifth race of the season. No one has any doubt about his talent and thanks to the fantastic support from his crew, he's adapting well to the WorldSBK class. It was amazing to see him leading the race without any mistakes, and it was nice to see his confidence improving also. He's becoming more mature and it's an important result for him going forwards. He can fight with the top guys and compete with them all race long. It's clear confirmation that the Yamaha rider step-up program is working well, we have invested a lot in this system and we are pleased to see that we've been able to bring a young rider to the WorldSBK podium."
On the other side of the garage, Razgatlıoğlu came to the TT Circuit Assen with the championship lead, but through no fault of his own, heads to the next round with a mountain to climb. After qualifying in second, thanks to his rapid pace and quick work by the Pata Yamaha with Brixx WorldSBK team, the Turkish rider scored his 11th podium of 2021 with third in Race 1, which he then backed up with another third place in the SPRC. Razgatlıoğlu looked all set to battle for the win in Race 2 on Sunday afternoon, but was hit by Gerloff at the apex of Turn 1 on the opening lap and crashed out of the running as a result.

 

"Toprak arrived at Assen as the championship leader – a completely new situation for him and the team," Dosoli said. "I was really happy to see how well he performed on a track that in the past he's not had the best results at. The crew was able to give him a competitive machine and the rider understood that he needed to change his riding style to give himself the best opportunity. He has been very unlucky and we didn't get what we hoped for. We need to take home the positives – that he has shown great speed once again. He should keep this in mind for the remainder of the season in order to get his championship challenge back on track. It is a shame about what happened in Race 2, he lost a lot of points, so now we need to focus on the next events and getting the best results."
At GRT Yamaha, Gerloff's weekend got off to a tough start after he fell early in Superpole, meaning he had to line-up from the back of the grid. The American made good progress to finish sixth in Race 1 and gave himself an improved starting position on Sunday after climbing to eighth in the SPRC. In Race 2 however, he misjudged his braking into Turn 1 from the start and took Razgatlıoğlu out of the race, which earned him a ride through penalty. While trying to recover, the 25-year-old fell and recorded a DNF result.

 

"We cannot blame the Turn 1 incident on bad luck, as it was clearly a misjudgement on Garrett's part. Garrett has shown he's a great talent on numerous occasions already, but there are still areas for improvement. We will continue to work closely with Garrett to eliminate the errors that have cost him points more than once this season. He clearly has the potential to be a championship contender in the future, but to realise that potential he needs to better manage the situation in races, especially when he's in a position to finish on the podium."
Elsewhere, Kohta Nozane returned to action having missed the Donington round through injury. At a circuit he's never raced at before, the Japanese rider fell while running in the points in Race 1 and wasn't completely comfortable with his set-up in the SPRC. In Race 2, the 25-year-old made a step forward, finishing 12th to equal his best feature race result of the season.

 

"It was really nice to have Kohta back after he had to miss the Donington race," Dosoli said. "You could see that he has talent and speed, it was a completely new and very difficult racetrack for him to learn. He did well, he has been limited somewhat by the fact he's still not 100 percent fit and we're hoping that another 10 days at home will give him a chance to recover ahead of the Most round. It'll be a new circuit for almost everybody, so this should make for a more level playing field."
In WorldSSP, the Ten Kate Yamaha WorldSSP Supported Team celebrated a perfect home round, with Dominique Aegerter claiming pole position, and the fastest lap and victory in both races to extend his championship lead to 44 points.

 

"The Assen WorldSSP race could be an important event for the championship," Dosoli said. "It was Aegerter's fifth win in a row now, and the mistake from Odendaal means it's very important for his title aspirations. I was so impressed with the way Aegerter managed the race, his pace was incredible during the last laps, which showed he was completely in control. Congratulation to him and Ten Kate Yamaha for this. Sorry for Odendaal's mistake in Race 2, but I'm sure he will have more opportunities in front of him to try and recover the gap to Aegerter in the championship.

 

"Also, I would like to congratulate Randy Krummenacher – it's nice to see the 2019 world champion back on the podium with Yamaha at his team's home race. It was also a good performance shown by our young riders, like Gonzalez, who has unfortunately been held back by his arm pump issues, but he was there once again. Very nice to see how Luca Bernardi was able to recover from a disappointing first race and get into the mix in the second. They might not be his best results, but it shows that he's able to make good progress to be back at the front end."
Yamaha bLU cRU youngsters, Biblion Motoxracing Yamaha WorldSSP300 Supported Team's Bahattin Sofuoğlu and Yamaha MS Racing WorldSSP300 Supported Team's Unai Orradre, were in the lead battle once again, with the former finishing fourth in Race 1, while the Spanish youngster was 10th. In Race 2, the pair had a coming together and dropped out of the points scoring positions.

 

"When we consider the result, it's disappointing for our WorldSSP300 riders," Dosoli said. "Bahattin and Unai were able to fight for the podium and it's a shame that there was an unlucky race incident that took them both out of the points. We know that both are capable of fighting for the podium and I'm sure they will be back at the front in the coming races."
For the third round of the Yamaha R3 bLU cRU European Cup, two hotly contested races saw Humberto Maier take victory in the opener, with Iker Garcia Abella winning the second to extend his championship lead. Giacomo Mora was involved in an incident in Race 2 that left him with multiple fractures in his leg, but the Italian has now undergone successful surgery and is recovering.

 

"It's good that we could again enjoy some fantastic Yamaha R3 bLU cRU European Cup races, with a high standard and good pace," Dosoli said. "Big congratulations to the two race winners, they were able to show good pace and well done to Iker Garcia Abella for increasing his championship lead. The R3 Cup has been a very successful racing program, it's great to see these kids learning a new racetrack so quickly, especially considering how difficult it is. Unfortunately, a number of riders were involved in an incident in Race 2 and Giacomo Mora was injured. We wish him a speedy recovery and we hope he will be back soon and will rejoin the group at a future event this year."

 

Next up for the WorldSBK championship is the new Czech Republic round at Autodrom Most, which will once again be supported by WorldSSP, WorldSSP300 and the Yamaha R3 bLU cRU European Cup.