Yonny Hernandez will be reunited with the Honda Endurance Racing team at the Suzuka 8 Hours, as he joins the squad stepping in to replace injured Gregory LeBlanc, at the final round of the FIM Endurance World Championship.

Hernandez enjoyed success with the team at the opening race of the 2017/2018 EWC season, where he helped Honda's endurance specialists Sébastien Gimbert and LeBlanc claim third place at the Bol d'Or, after 24 hours on track aboard the CBR1000RR Fireblade SP2.

The team will miss LeBlanc who has been a key part of Honda Endurance Racing's success this season as they head into the final round third in the EWC standings. The Frenchman is having to miss the Suzuka 8 Hours after fracturing his scapula and cracking two vertebrae, after an incident at a training school where he was instructing.

The Honda Endurance Racing team would like to extend their wishes to Gregory as he recovers from the injuries sustained.

The finale of the FIM Endurance World Championship, the Suzuka 8 Hours, takes place on Sunday 29 July at 11.30am JST (03.30 BST).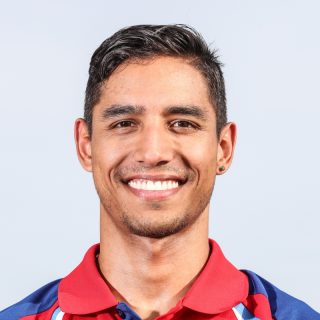 Yonny Hernandez 111
To be called up to stand in for Gregory is good for me and I am excited to be riding with the Honda team again – I think we can do a good job! I rode at the Bol d'Or at the start of the EWC season, the team is very good and also the Fireblade is a very good bike, so I am confident we can get a good result in Japan. For me this will be the first time I ride at Suzuka, so I am very excited to take part in this important race! I am sorry to Greg that he is unable to take part; I enjoyed being teammates with him at the Bol d'Or. I look forward to seeing Sébastien again and working with Erwan – I would like to wish Greg all the best with his recovery and I will do my best for you my friend!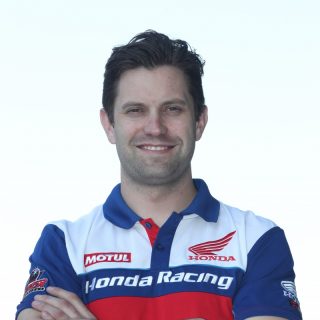 Jonny Twelvetrees
Team Manager
We will miss Gregory in Suzuka he's a great endurance rider with a lot of experience, which really helps at somewhere like Suzuka where it can get pretty crazy on track. We're wishing him a speedy recovery! It's great to have Yonny on board with us again, he kicked off our season at the Bol d'Or and now he will help us finish it in Japan. He had a steep learning curve at the Bol getting used to EWC, but he was instantly fast on the Fireblade. I am sure he will be very strong at Suzuka and with Séb and Erwan as teammates there to support him we have a very capable team.