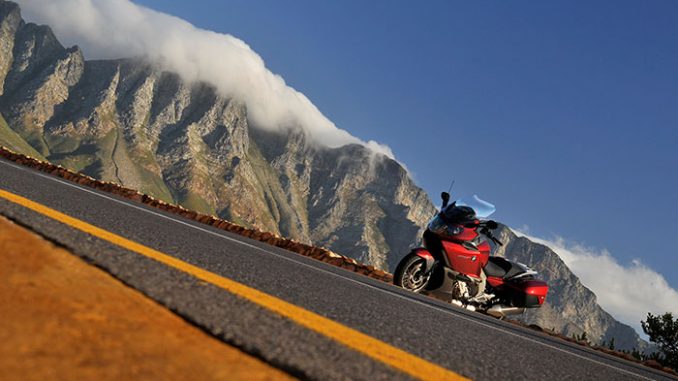 Questions? We Have Answers!
---
Cool Wall FAQ
---
WHEN DID THE TOTAL MOTORCYCLE COOL WALL RUN?
Total Motorcycle created the Cool Wall on April 8, 2011 and will run until January 1st, 2019. While there were "Hot or Not" voting, the Total Motorcycle Cool Wall was unique as it not only gave visitors and forum members a chance to vote in multiple categories but also to discuss and debate a new model each week. At the end of the year, the top 10 most "cool" motorcycles would be put up to public vote to determine the year's winners.
HOW MANY MOTORCYCLES WERE FEATURED ON THE TOTAL MOTORCYCLE COOL WALL?
1 motorcycle, each week for a total of 402 motorcycle models. Our last set of motorcycles to vote on will remain open until will run until January 1st, 2019.
WHAT ARE THE RESULTS?
This is how the voting has turned out for all models that appeared on the Total Motorcycle Cool Wall in that given year.

HOW ARE THESE FINAL RESULTS DETERMINED?
The final Total Motorcycle Cool Wall cool factor results are determined by public vote, debate and review in the Total Motorcycle Cool Wall forum. To determine the fate of a model up for placement on the TMW Motorcycle Cool Wall just vote, debate and participate in the discussion.
Get excited! We make EVERY VOTE COUNT with our new Total Motorcycle Cool Wall standings!
Here's how we are improving our math. Every time you vote Awesome you are giving the bike 3 points. Cool gives 2 points, Uncool gives 1, and Fail gives zero. At the end of the voting week we will mulitply the number of votes in each category by the points for that category and then derive an average voting number, out of 3, for that bike. Finally, we will then normalize this average voting number against the maximum possible of 3 to give the bike a standing from 0 to 100. (Zero would mean 100% Fail votes while 100 would mean 100% Awesome votes.)
The standardization of all bikes to a scale of 0 to 100 will now give the opportunity to rank the entire year's list of bikes for the year. And best of all, it allows each and every vote to have meaning to the tally.
Here's an example:
Awesome: 8 votes x 3 points = 24 points
Cool: 12 votes x 2 points = 24 points
Uncool: 3 votes x 1 point = 3 points
Fail: 2 votes x 0 points = 0 points
Total = 51 points (24+24+3+0)
Total number of votes: 25 (8+12+3+2)
Average points per vote: 51/25 = 2.04
Standardized to a maximum of 3 points: 2.04/3 x 100 = 68
…Therefore, this bike ranks a Coolwall Factor of 68!
WHY 3 POINTS FOR AWESOME, 2 FOR COOL, 1 FOR UNCOOL, 0 FOR FAIL?
We looked at it in real life. Out of 100 if you got a score of 75-100 that would be pretty awesome right? A score of 0-24 would be really bad, thus a fail. So we took this idea and created a fair system where all votes count for something.
Yeah, we know, the math looks a bit complicated, but it's a very fair system. So if you don't care to figure it out then just remember – EVERY VOTE COUNTS – so get voting!
Thanks for making Total Motorcycle your virtual motorcycle destination!
Specifications, appearance, and price of product are subject to change without notice.
Total Motorcycle is official media/press for the following motorcycle manufacturers: Aprilia, Benelli, Beta, Bimota, BMW, Buell, Cagiva, Can-Am, Ducati, EBR (Erik Buell Racing), Harley-Davidson, Honda, Husaberg, Husqvarna, Hyosung, Indian, Kawasaki, KTM, KYMCO, Moto Guzzi, Moto Morini, MV Agusta, Norton, Phantom Manufacturing Co, Piaggio, Ridley, Roehr, Royal Enfield, Suzuki, Triumph, Ural, Vespa, Victory, Yamaha and Zero motorcycles.