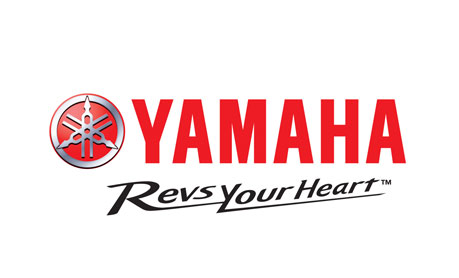 The X-raid Yamaha Racing Rally Supported Team enjoyed a successful conclusion to the 2021 Dakar Rally, where they debuted the all-new Yamaha YXZ1000R prototype. The all-female duo of Camelia Liparoti and Annett Fischer claimed a sensational second place in the T3.1 class for lightweight prototypes, while the Swedish pairing of Mattias Ekström and Emil Bergkvist impressed with strong stage results.

 

Liparoti and Fischer showed great consistency and patience at this year's Dakar. This allowed them to steer clear of major problems, as they focussed on getting the X-raid Yamaha YXZ1000R to the finish line in Jeddah. Like many other competitors, they struggled with the difficult navigation and the stony sections, which really tested the tyres. However, as the opposition lost a lot of time due to major problems, they worked their way up the class standings and into second place. Liparoti and Fischer also won the women's competition.

 

Not only was the car new to Ekström and Bergkvist, but also the Dakar as a whole. However, they soon found their feet and achieved some impressive stage results. Unfortunately, they suffered damage on stage seven and were forced to retire from the leg. They re-joined the rally on day nine within the "Dakar Experience".
Camelia Liparoti: Yamaha YXZ1000R #391
"I am so happy that we have made it. I think we drove a clever race. We looked after the car and didn't go the wrong way very often. Unfortunately, the flat tyres cost us time. However, patience and intelligent racing paid off in the end. The X-raid Yamaha was super, and we made it through the Dakar without any major issues. The first real test in competitive conditions has been a success."
Mattias Ekström: Yamaha YXZ1000R #385
"We had a great fun rally and learned a lot. Very strange things have also happened during these weeks. We have had to try most things and had challenges both with the competition itself and the set-up, but also with nature and rocks. I can say that it takes a lot of fighting spirit to cope with the whole Dakar Rally. But we have had a great bunch around us in the team of mechanics and engineers. Emil and I have had a good tone in the car, learned a lot about navigation and competition in the desert. So, it has been a fantastically fun experience and of course given a little more flavour. You should never underestimate the Dakar Rally and on the first try I do not think you can do any good result either – we are satisfied and happy. Now I will go home, analyse everything and think about whether it will be Dakar again or if I will be content here."
Sven Quandt: X-raid Yamaha Team Manager
"We are delighted with this great result. The Yamaha YXZ1000R prototype was basically taken out of the box and sent out to race and performed superbly. We knew our concept was not bad, but we hadn't reckoned with a result like this. Camelia and Annett mastered the challenge superbly."