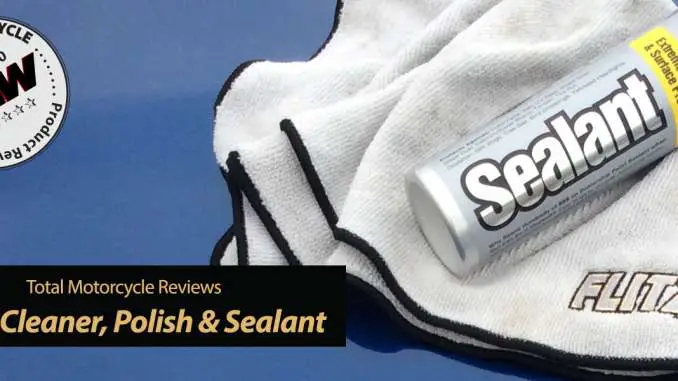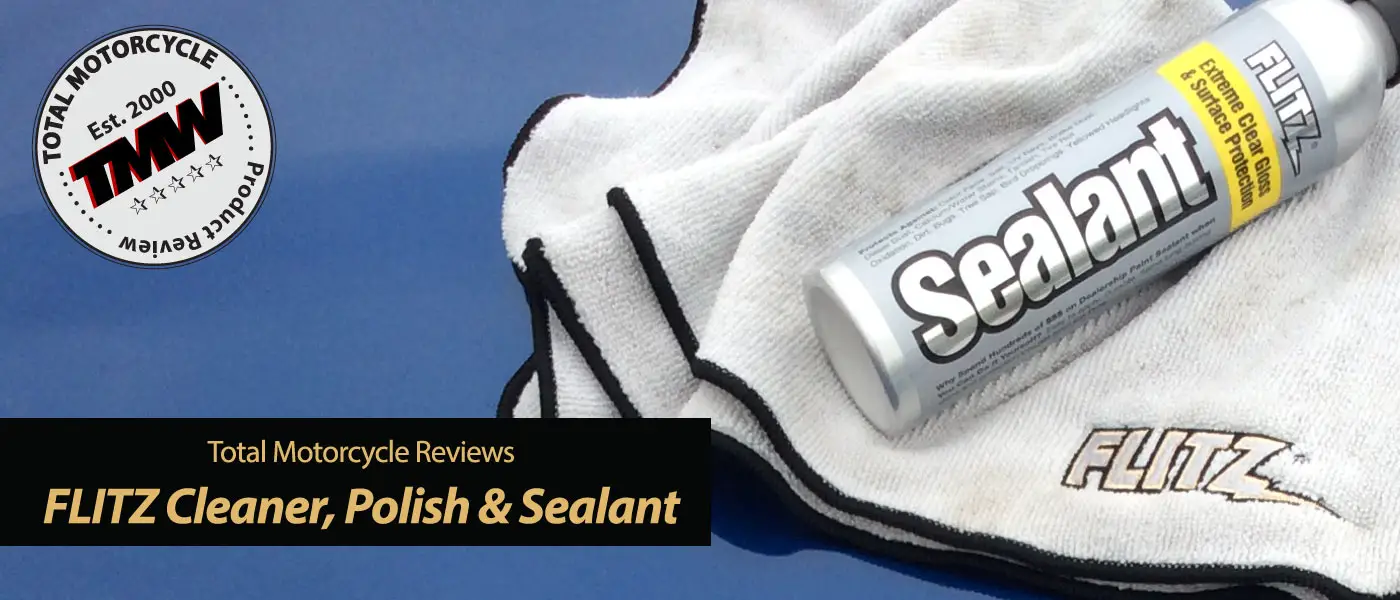 As many of you know I love the look of a well taken care of vehicle. Motorcycle, car, truck, SUV or ATV, if it looks good on the outside it is cared for on the inside. We put Flitz Flat Matte Cleaner, Metal Polish and Extreme Gloss Sealant to the test on both motorcycle and car! Will FLITZ, a company at the forefront of automobile care innovation pass our rigid test? Am I about to ruin the factory flat matte paint job on my Moto Guzzi? Will the protection offed by the Flitz Cleaner, Polish & Sealant last a harsh -40°F / -40°C Canadian winter? One thing I can say for sure is Spring has arrived, the weather is getting warmer and riding season is practically here! Before you head out on those roads that may still be covered in salt do yourself a favor and protect your beloved motorcycle or car by washing off any old road dust, applying a generous helping of polish and a coat of wax or sealant; preferably from Flitz.
Unlike other reviews, Total Motorcycle Reviews test over a 6 week time frame and we live with the products on a daily basis. Products are tested and used just as you would use them to see if they will stand up not only to time but to wear and tear. With TMW Reviews – Flitz Cleaner, Polish & Sealant review we spent even more time, a whole winter through ice, snow, salt, rain and freezing temperatures!
Normally our reviews are strictly used on a motorcycle or for a motorcycle, as this longer term review was over the winter I used it on my own sportscar* and my own motorcycle as the car would be needed due to the winter road and temperature conditions. Automotive paint and clear coat is pretty much identical to motorcycle paint and clear coat so what you see on the car will be applicable to your motorcycle as well.
We all want a ride with a paint job that looks clean, shiny, and polished. And with the right products, you can polish and protect your motorcycle, ATV or snowmobile's paint by yourself without an appointment with a professional. In fact, many professional detailers around the world use Flitz products in their own repair shops! Flitz's formulas are made from premium German materials, and all products are manufactured by a local team in Waterford, Wisconsin. With over 40 years of polishing experience, you can trust Flitz ATV polish, paint sealants, and polisher buffers to work as they should.
* Yes, Mini's can be mighty, I drive a 2013 Mini Cooper Coupe John Cooper Works, its tiny 2-seater, 2-door, manual 6-speed 250hp track car.
'…worked so well it will be replacing two products I have used for over 20 years '
Flitz Flat Matte Cleaner
(473ml/16oz Bottle – $14.20 USD). Our first product up is the Flitz Flat Matte Cleaner for matte paint jobs. There are VERY FEW matte cleaners on the market today, which is unusual considering how many manufacturers offer special matte paint jobs for cars and motorcycles. Keeping factory matte paint, matte, takes special care and attention as applying polish, wax or sealant to a matte paint finish will ruin it as it will make the matte look semi-gloss looking.
Thus with a little unease I tried and applied the Flitz Flat Matte Cleaner to my Moto Guzzi's factory matte paint in an inconspicuous area. The Flitz Flat Matte Cleaner goes on easy and is very similar to a light liquid like spray wax (without the wax of course).
The Flitz Flat Matte Cleaner passed the test, it cleaned the area and left the factory matte paint looking good as new.
You may ask, why do I even need to buy a product like the Flitz Flat Matte Cleaner couldn't I just use, dish soap, car soap or another cleaning product? Yes, you could use any of those. The tricky part is what is in the product you are using. Many car soaps contain wax or a surface protectant. Dish soap I normally use but the different between dish soap and Flitz Flat Matte Cleaner is the finish. Flitz Flat Matte Cleaner leaves the finish perfect and removes more road film, fingerprints, oils, grease, soil, residue and carbon easier and faster. I just wish it was a little cheaper.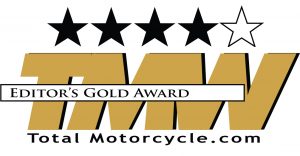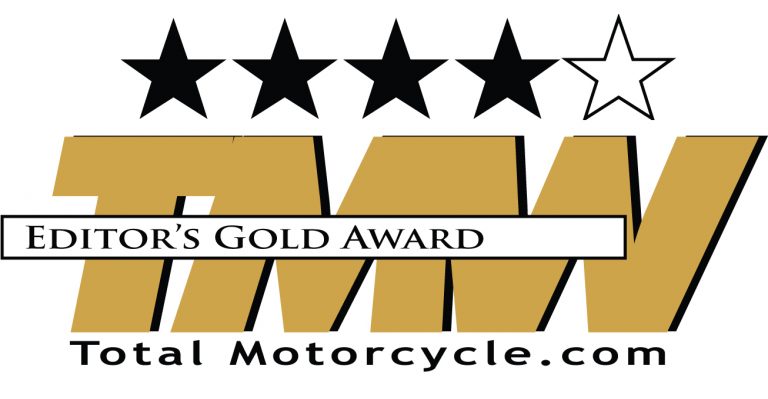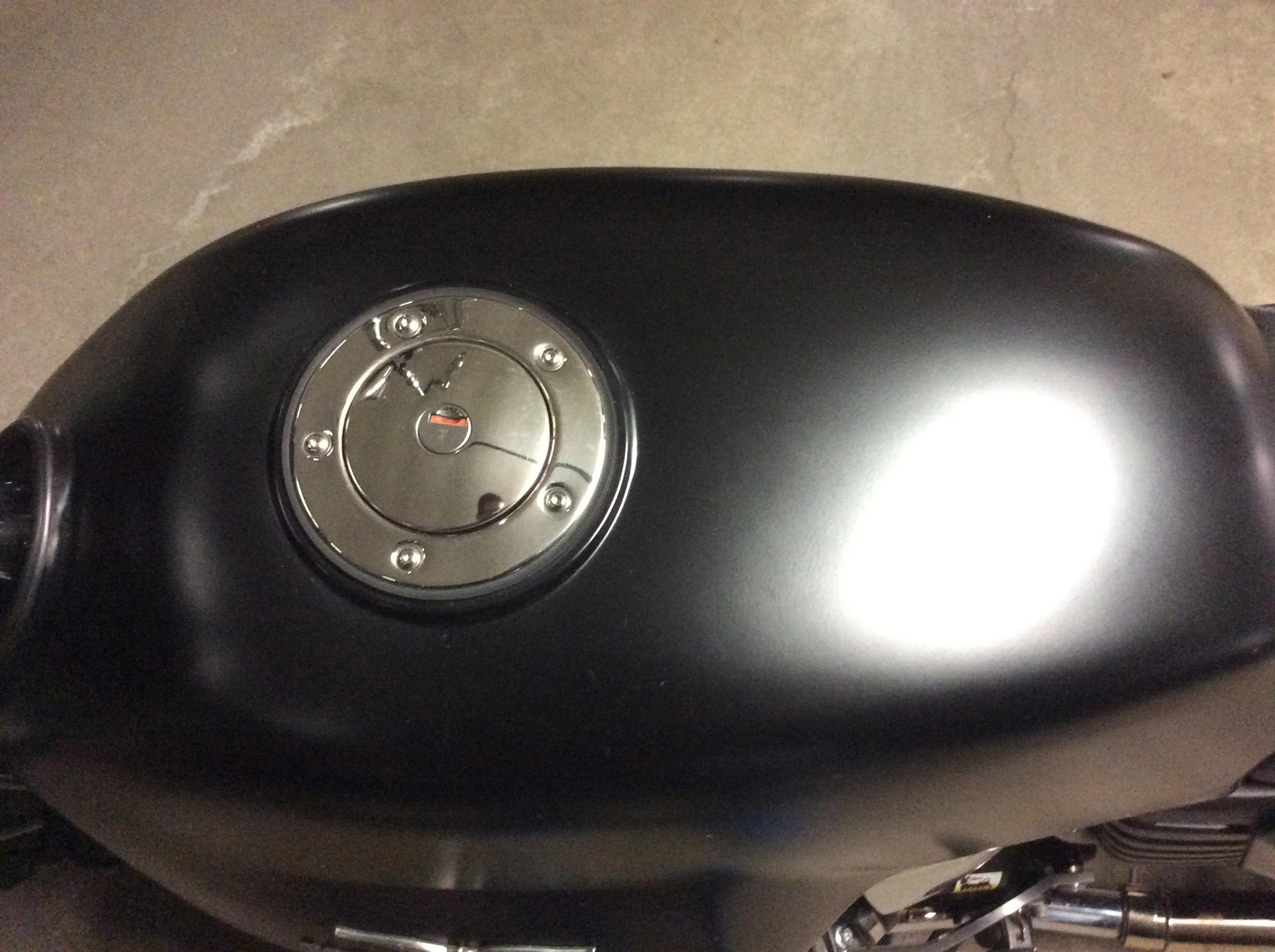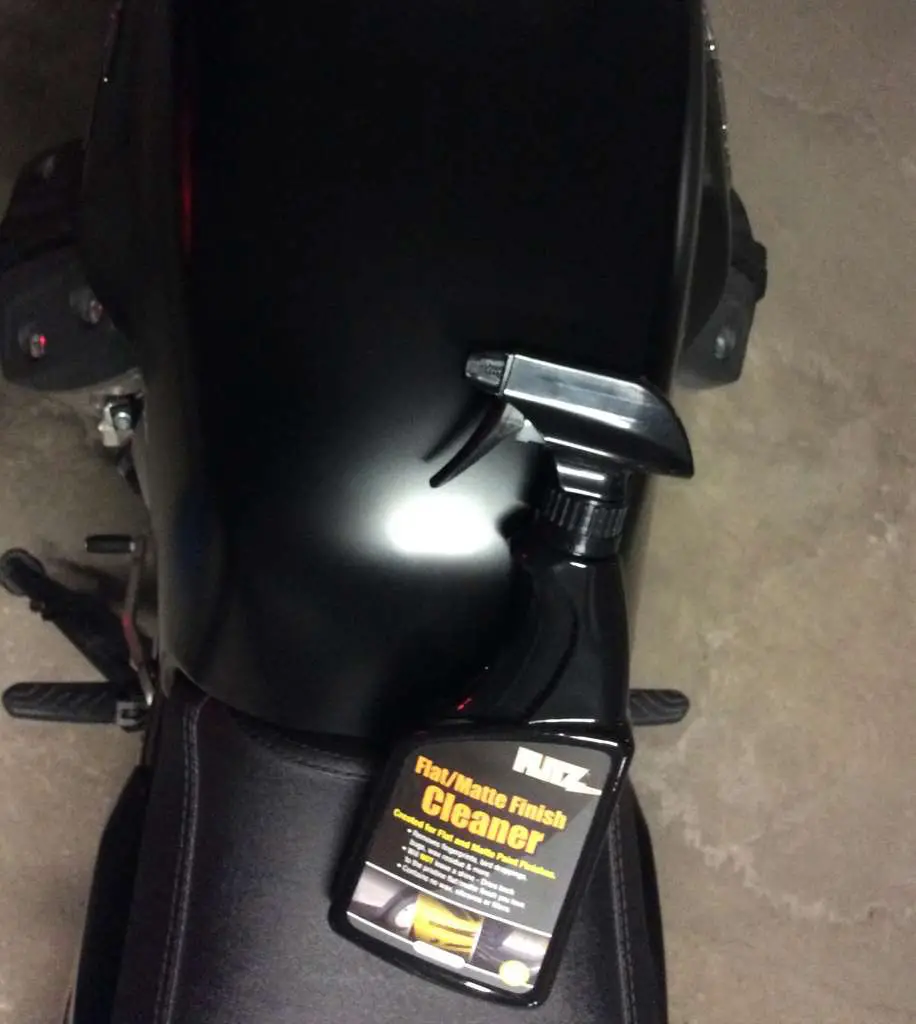 From the manufacturer: A stunning clean doesn't always have to shine– do Flat/Matte the right way with this residue killing organic formula. One spray then clean and dry away with Flat/Matte Finish Cleaner!
With the polishing products above, you're going to get a brilliant shine on the surfaces your car. But what if you don't want that? Our Matte Finish Cleaner is designed to clean surfaces without producing a shine. This residue killing, organic formula will removes fingerprints, oils, grease, soil, residue, carbon, and more. But it will never leave a shine, it will only maintain the flat finishes you want. Just use one spray and then dry away with our Matte Finish Cleaner!
This is our signature product. The one that launched our company over 30 years ago. A concentrated cream, Flitz Paste Polish is unsurpassed in its ability to clean, polish, de-oxidize and protect. Our German-engineered formula provides a durable polish with a tough protection. Our polish is non-abrasive, non-toxic, non-flammable, USDA authorized to consume (although it does not taste very good!) and for work on food preparation surfaces. Protects up to 6 months in fresh water; up to 3 months in salt water.
Removes fingerprints, oils, grease, soil, wax residue and carbon.
Flitz Metal Polish
(1 lb jar/453 grams – $44.95 USD). Call me weird but I really enjoy a good metal polish. I am sure you can agree that there is nothing like the high gloss shine of chrome on a gleaming motorcycle! My go to for over 20 years has been Autosol Metal Polish, I love the stuff and will buy it at almost any price locally or over the internet it is just that good. So Flitz Metal Polish has its work cut out for for it if it thinks it can even match my metal polish champ!
Flitz Metal Polish is a thick creamy light blue polish and from the feel of it has a very mild abrasive powder* in the mixture. But bewared, with a strong chemical scent you wouldn't want to use this before going on a date that night!  Thanks to that very mild abrasive powder I found it could cut through oxidation, contaminants, old car wax, discolorations and tarnish buildup very fast and with a lot less elbow grease than my usual stuff.
Interestingly enough you CAN use it on paint work, but I would indeed test it out in an area first before you do. If you do used it on paint don't apply it more than once a year (that's my recommendation) as that very mild abrasive powder in the cream will eventually wear on your paint. But if you haven't used a pre-wax mild (stage 1) rubbing compound on to remove oxidation on your vehicle in a while, there is no worries, go for it, you'll be very impressed at the results.
So, yes, I did use to Flitz Metal Polish not only on my cars paint but also on my car/motorcycle chrome and other metal parts. The creamy texture does dry pretty quickly so use it in small areas and in small amounts till you get used to it. I found it was a bit of work polishing it out over large areas but wow, what great results!
It really is a 2-in-1 type of product and it will replace my Mother's Stage 1 polish and my Autosol Metal Polish in the future!
* Flitz states it is non-abrasive but IMHO, I do believe it is very mildly abrasive.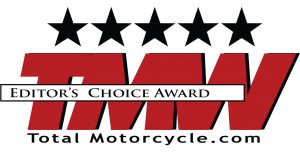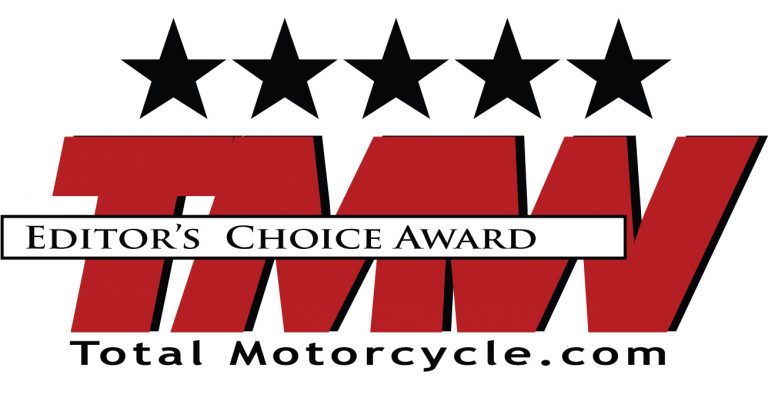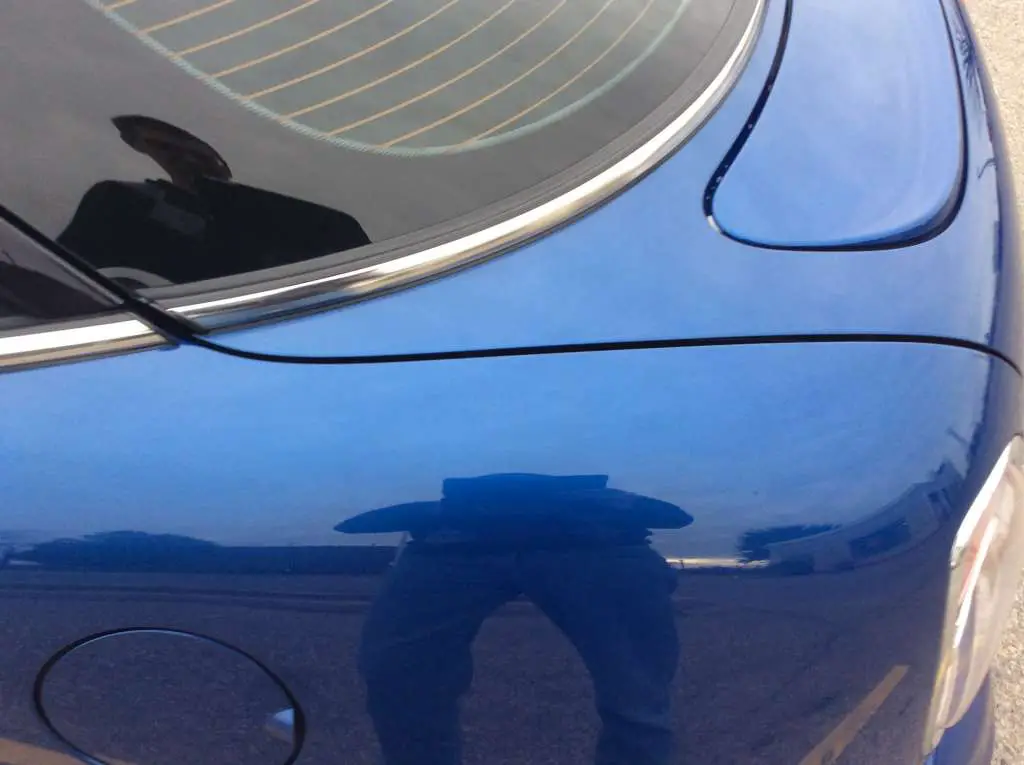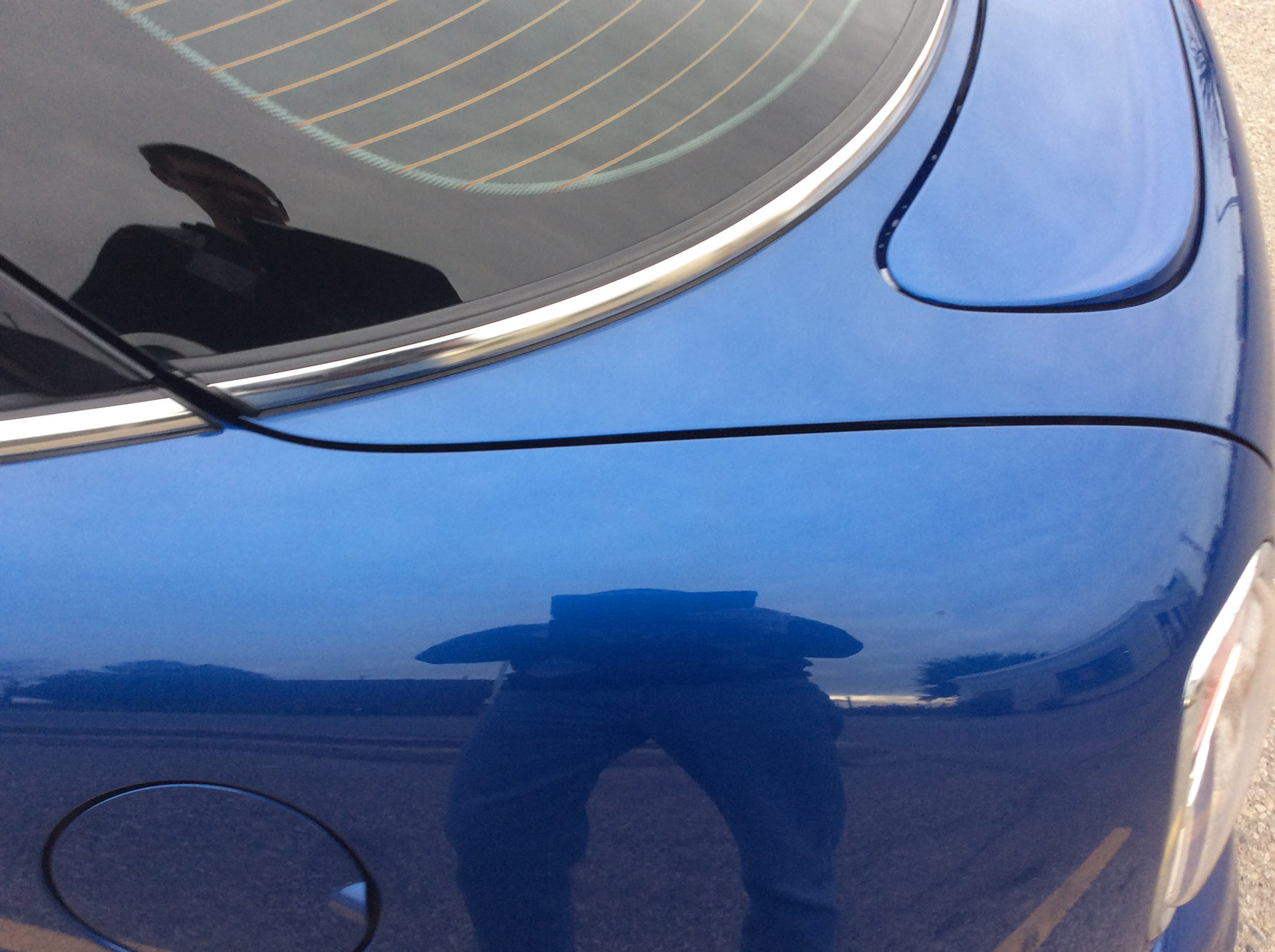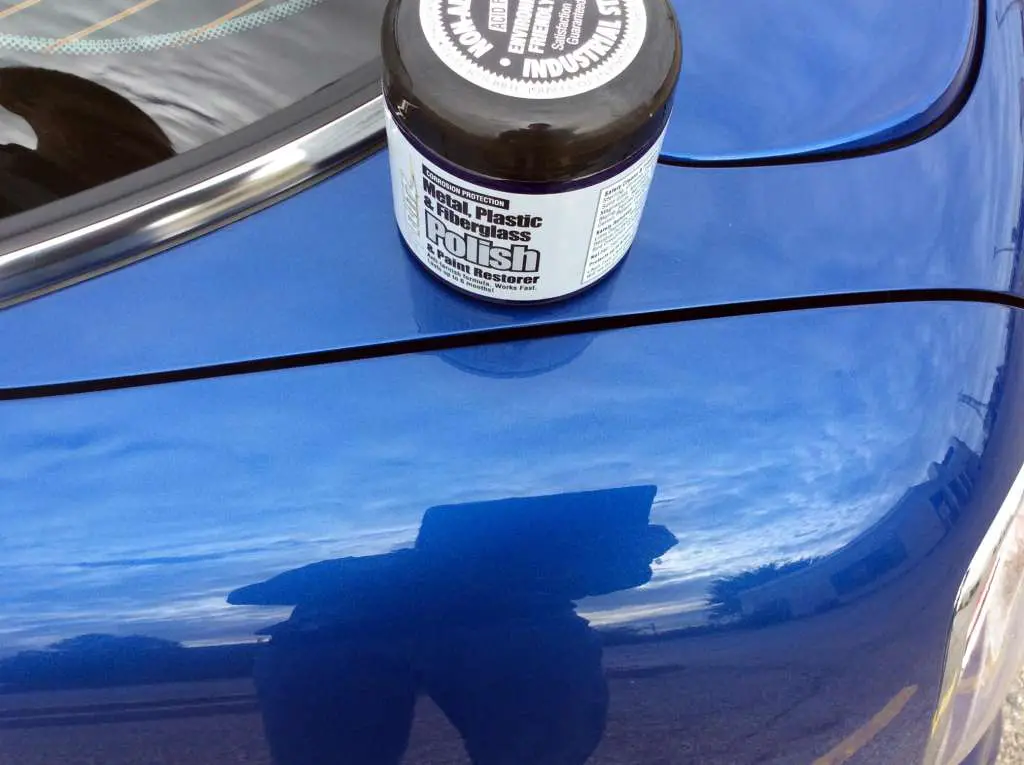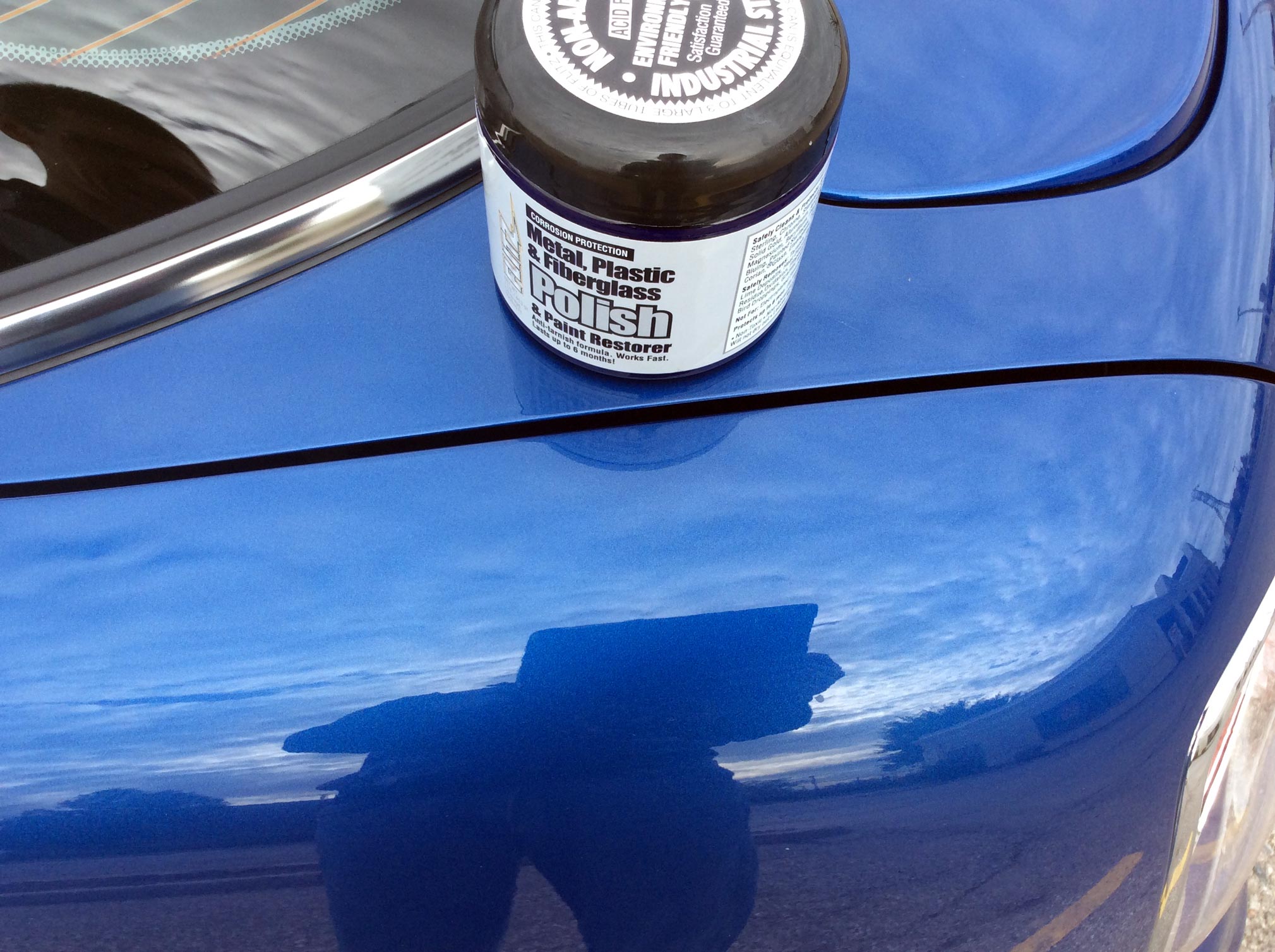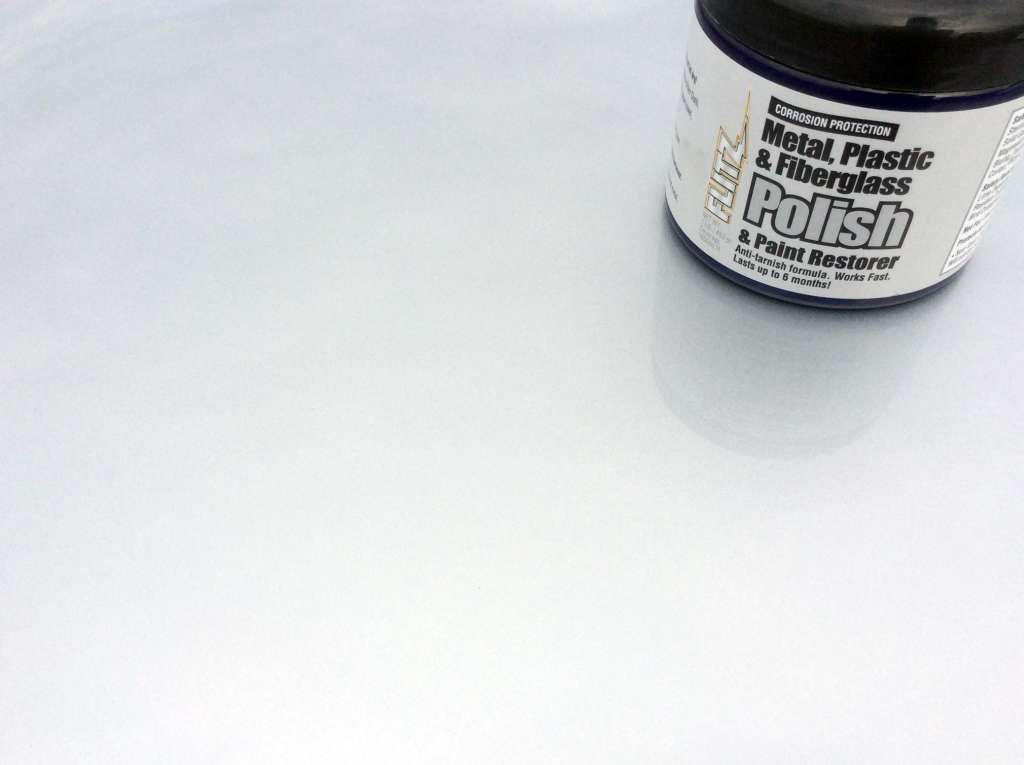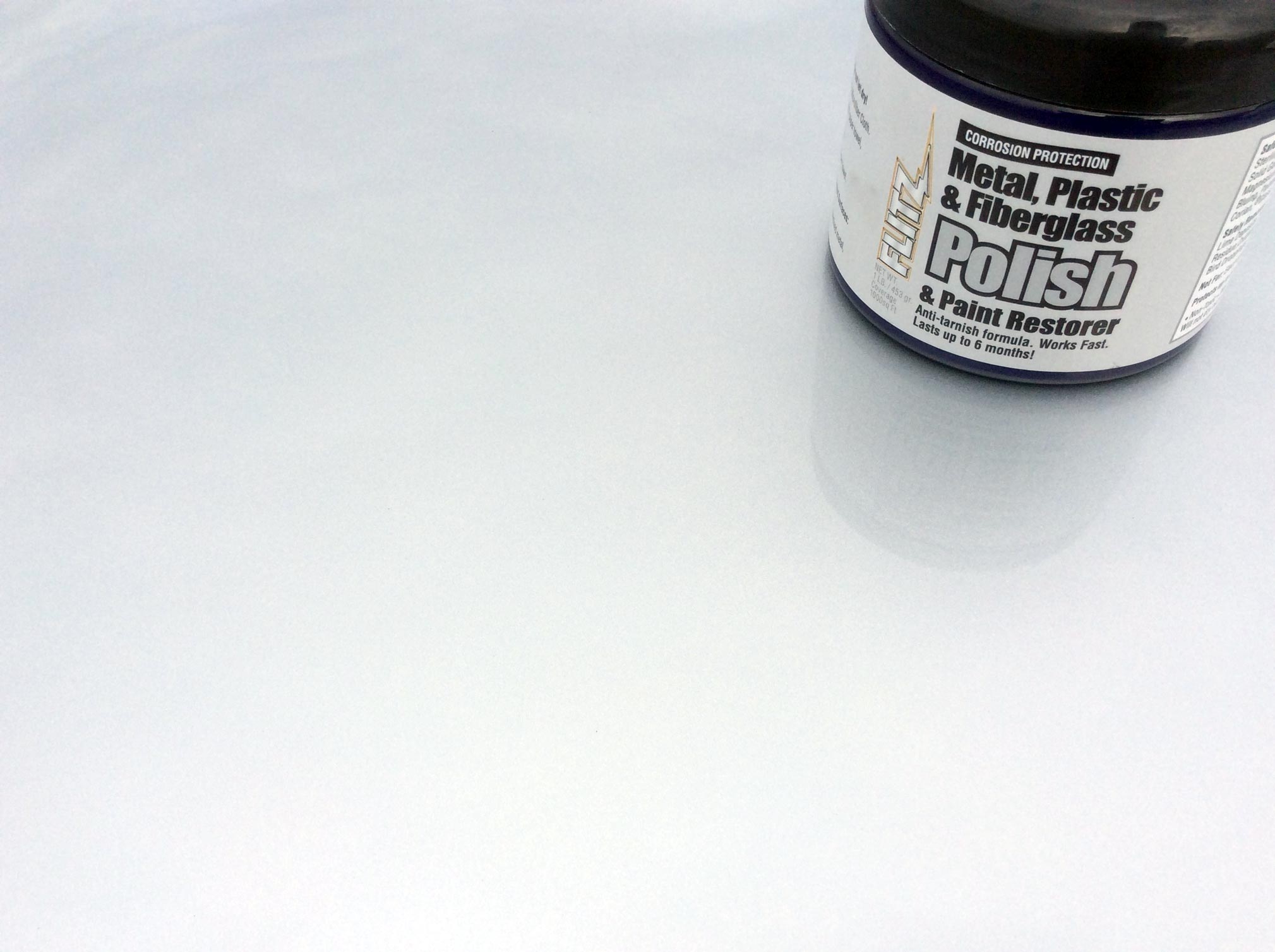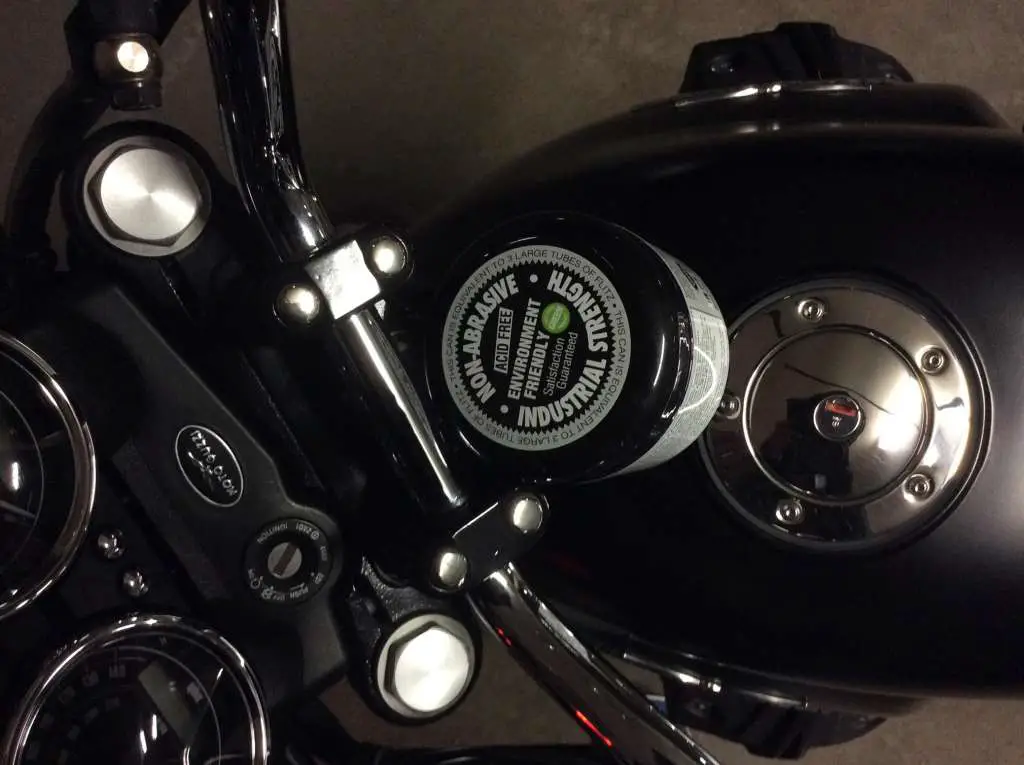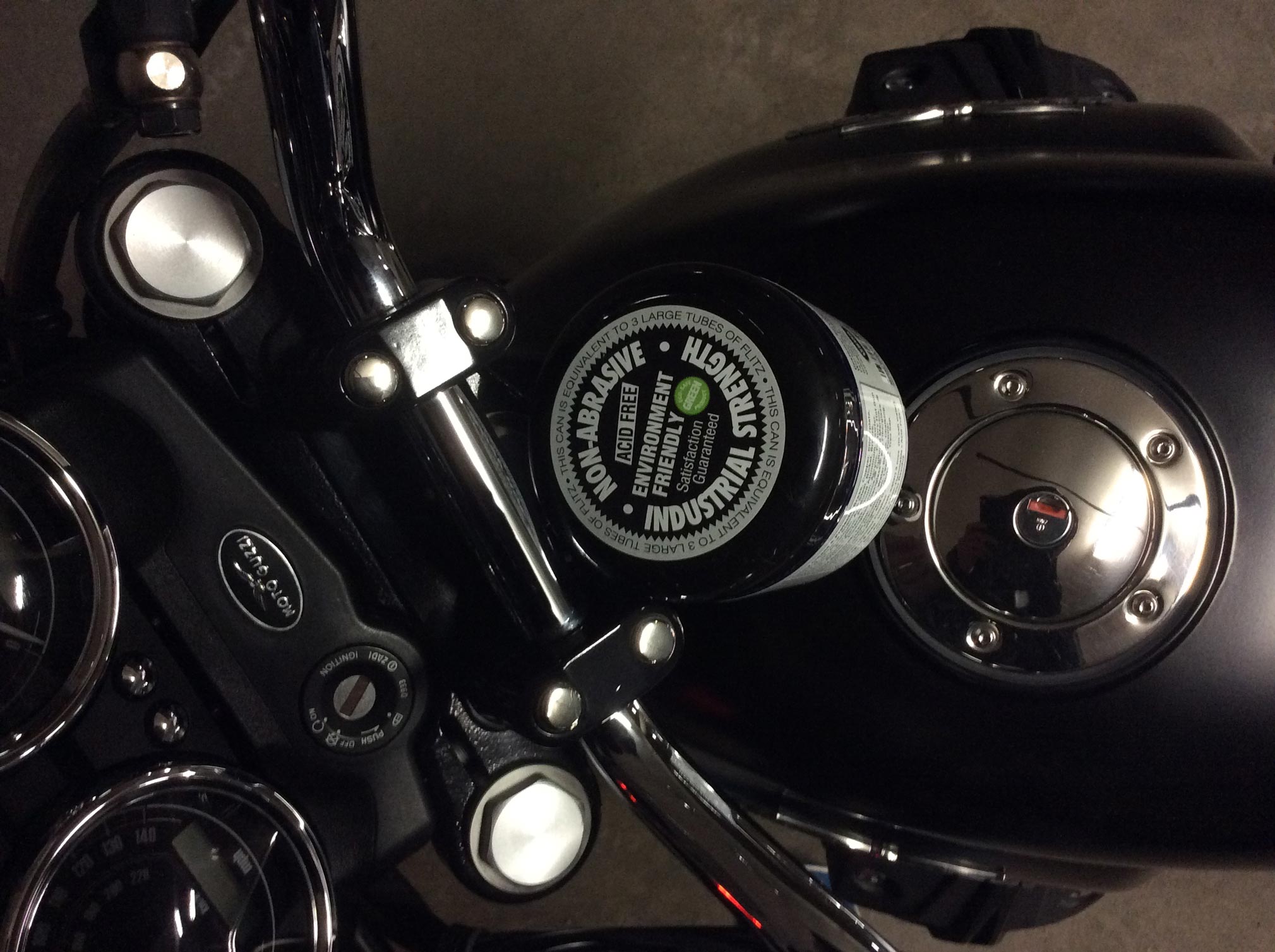 From the manufacturer: Enjoy the legendary shine that put the Flitz name on the map! Let's start with the ATV polish cream that has been the staple of our company for over 40 years – our signature Paste Polish. The cream is a safe-to-use, easy-to-apply ATV polishing compound for all metal and paint surfaces. After washing your ATV, use our car polish to remove oxidation, contaminants, and any old car wax, discolorations, tarnish buildup, and more. Unlike other polishes, Flitz is non-abrasive, non-toxic, and non-flammable. So you don't have to worry about damaging the metal components of your ATV or its paint job. Try it on your fuel tank, plastic covers, cab, windshield, reflectors, headlights, exhaust pipe and you'll see why it is the best ATV polish on the market!
Flitz Extreme Gloss Sealant
(8 oz Bottle – $29.95 USD). The last product on our review is most likely the most important one as it will be the last product you use and see as you step away from your motorcycle or car for a final inspection. Sealants are pretty new on the market, they promise a lot and cost a lot so how does this one stand out?
The Flitz Extreme Gloss Sealant says it is good for "a year" and since it is not a wax, but a hydrophobic spray, it creates a ceramic shell type coating that protects paint surfaces from a lot of different contaminants and even leaves no swirl marks. Today, ceramic shell products are sold and applied by auto salons and are VERY EXPENSIVE for an entire car and I have seen those results so will the Flitz Extreme Gloss Sealant be as good? Can a $30 product work like a professional service? Let's find out.
The Flitz Extreme Gloss Sealant comes in a metal tube like spray canister, there isn't a lot in there but it states you can do 1,100 sq. ft with a single can. That's quite a lot and after doing my small Mini, I think I only have 1/2 a can left after 2 applications. But it is very easy to apply, very easy to polish off, didn't discolor rubber or plastic and did "feel" like it left a coating on the paint.
I think the photos speak for themselves here and if you are willing to put in the elbow grease each you can save yourself a lot of money.
Remember this is AFTER I applied the Flitz Metal Polish to the vehicle so you are seeing a cleaned car with Flitz Metal Polish applied and the Flitz Extreme Gloss Sealant on top. Overall I really do recommend this product but I did feel without using the Flitz Metal Polish first it wouldn't looks as glossy.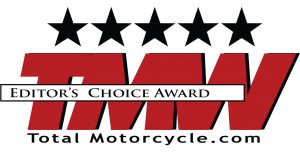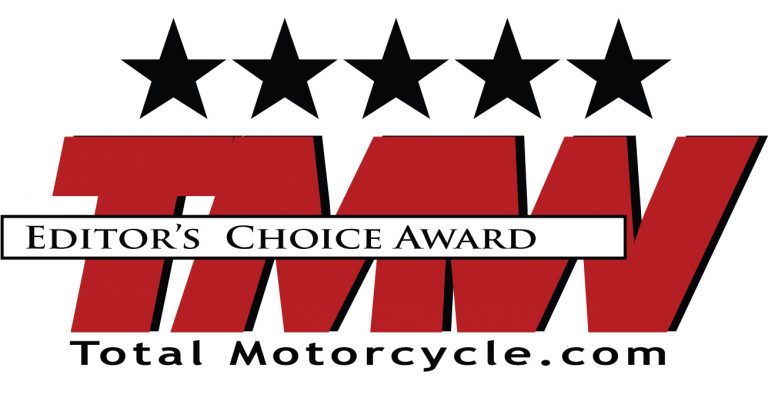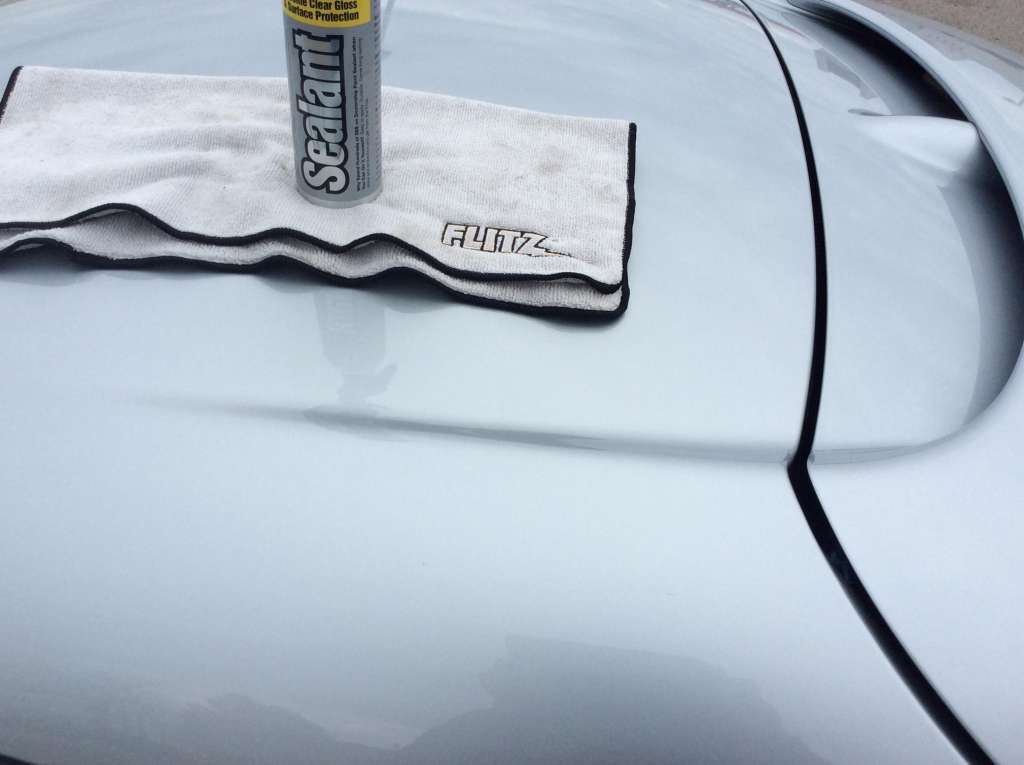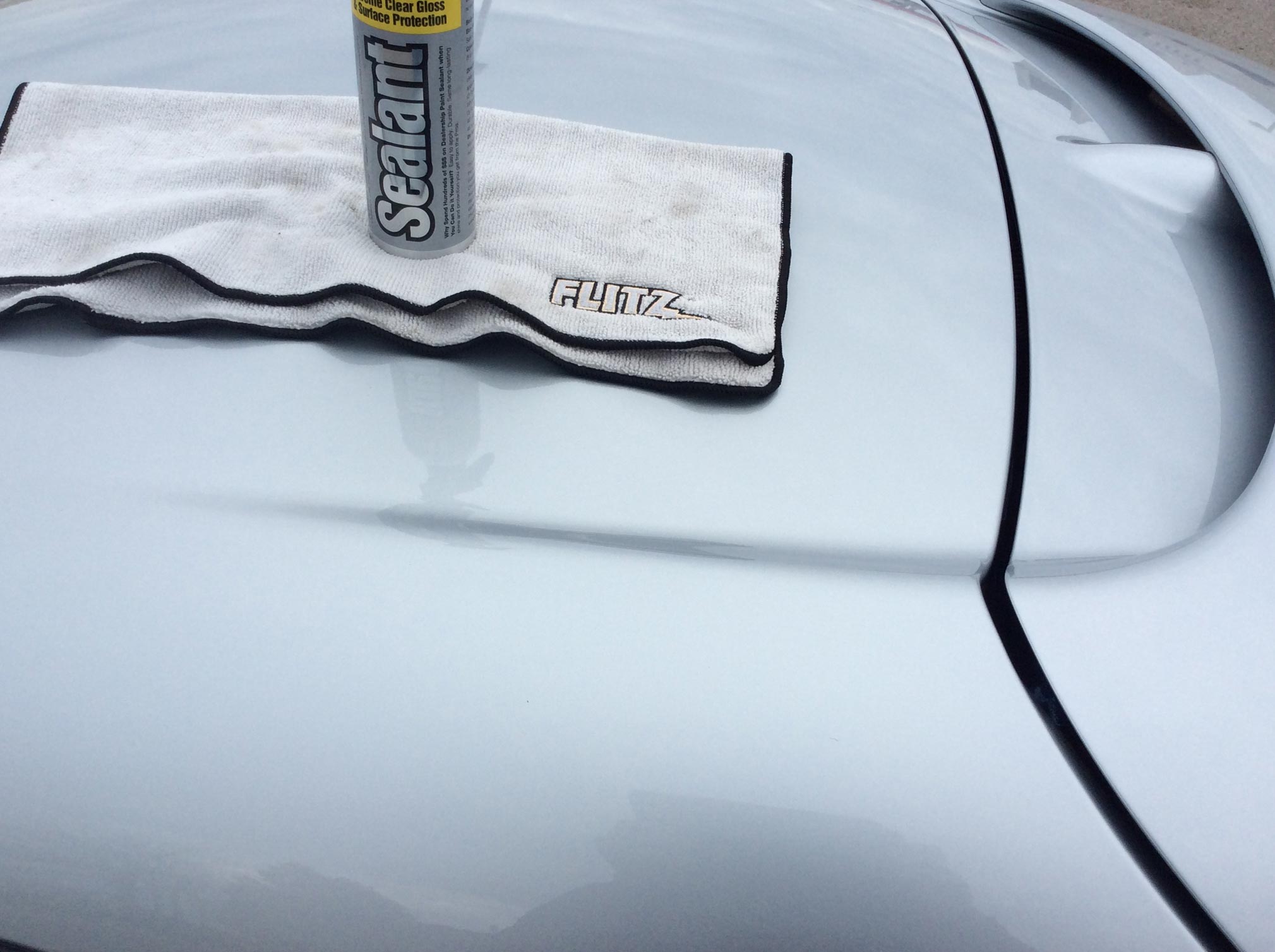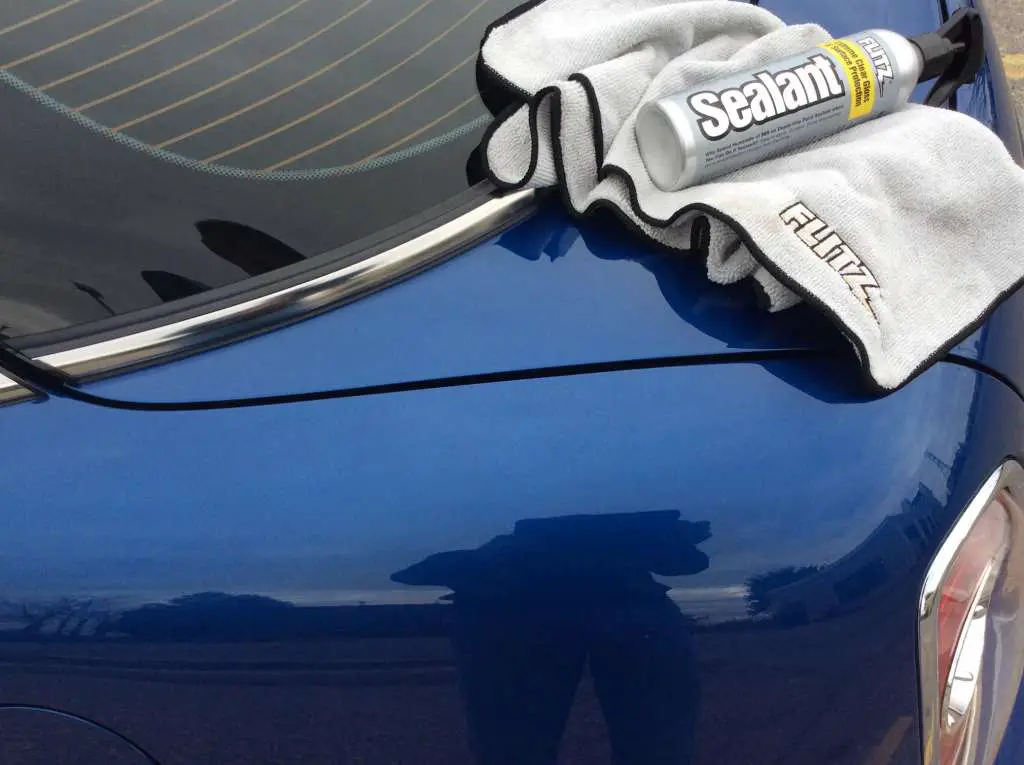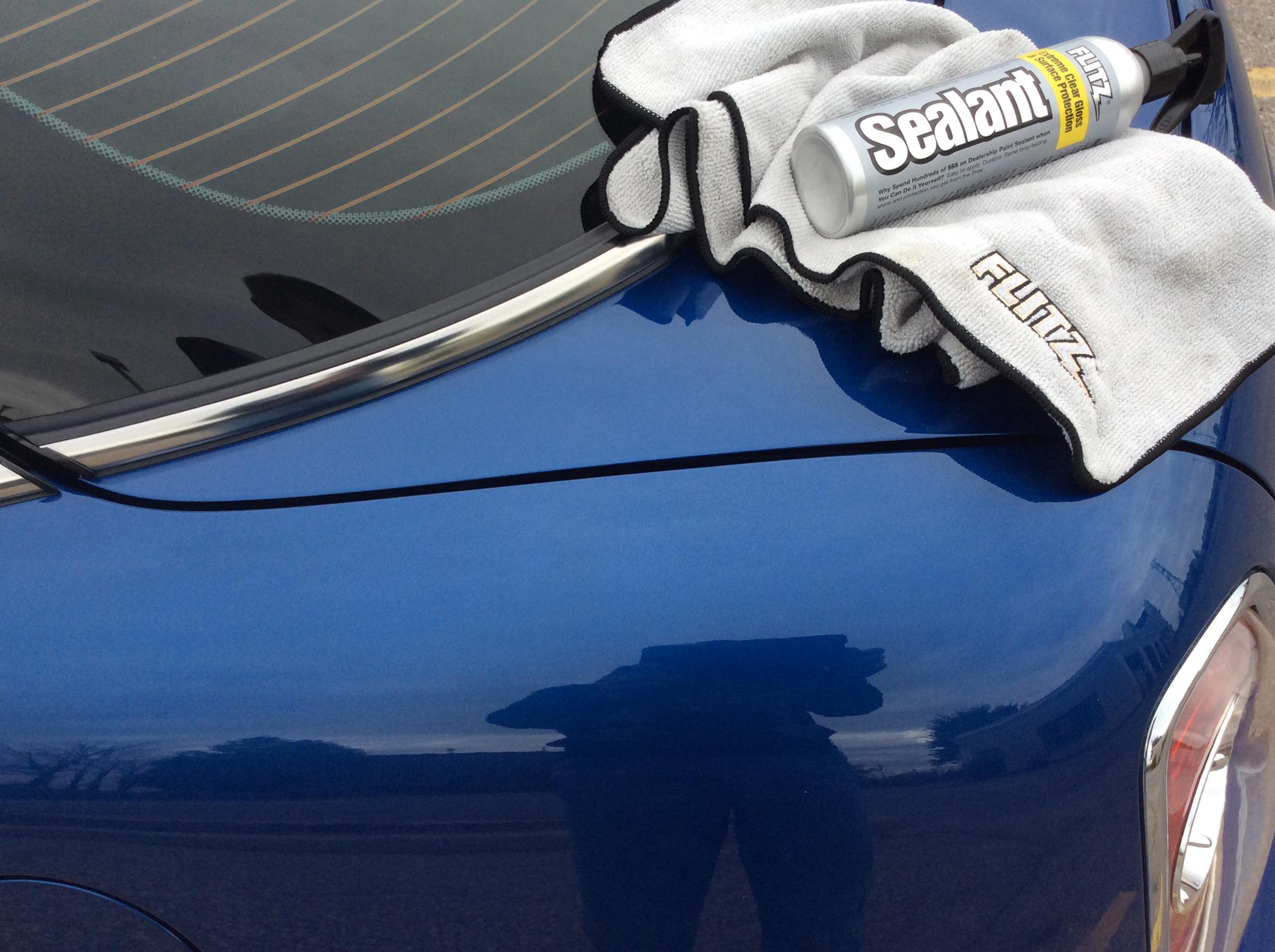 From the manufacturer: After you clean and polish your ATV or snowmobile, it is time to protect your hard work and keep your car looking great all year long. This is where our patented Flitz Sealant comes into play. This formula is not a wax, but instead acts as a hydrophobic spray that immediately repels water and residue buildup after applying. It is safe to use on all metals, paints, plastics, and fiberglass, and it will even protect your ATV's surfaces against UV rays. Flitz Sealant creates a ceramic shell type coating that protects your surfaces for a year. It works fantastic on all car exteriors, and it is more protective than wax-based solutions. Don't want to waste your time cleaning your ATV multiple times throughout the riding season? Protect that shine with Flitz Sealant! Comes with a FREE Microfiber Polishing Cloth.
A great, specially-formulated protector!
A unique product to Flitz! This is a hydrophobic spray (meaning; immediate repelling of water) that is safe on All Metals, Fiberglass, Clear Coats, All Paints, Plastics, Granite, Glass, And All Man-Made Hard Surfaces. Helps protect against Salt, UV Rays, Water Stains, Bugs, Bird Droppings, and Yellowed Headlights. A completely water-based body-shop safe formula producing NO SWIRLS.
Creates a ceramic shell type coating preventing from any harmful/damaging absorption to occur to your surface. Protects for up to 8 months to a year and covers 1,100 sq. ft!
1. Spray On
2. Wipe with Flitz Microfiber Polishing Cloth
Flitz Microfiber 16×16 Polishing Cloth
As you can see in the photos I used Flitz's Microfiber 16×16 Polishing Cloth for the Flitz Extreme Gloss Sealant application and removal. I applied the Flitz Metal Polish with a regular 100% terry cloth polishing rag and buffed it off with a microfiber cloth.
The Flitz's Microfiber 16×16 Polishing Cloth was a nice free bonus in the Flitz Extreme Gloss Sealant set, it is thick and worked really well. I also liked the larger size as I could use 1 cloth rather than 2 or 3. So I can only say for free it is an amazing deal.
From the manufacturer: Getting a lasting shine means you need something for the finishing touch. Make every polish job shine effortlessly with the Premium Microfiber Cloth!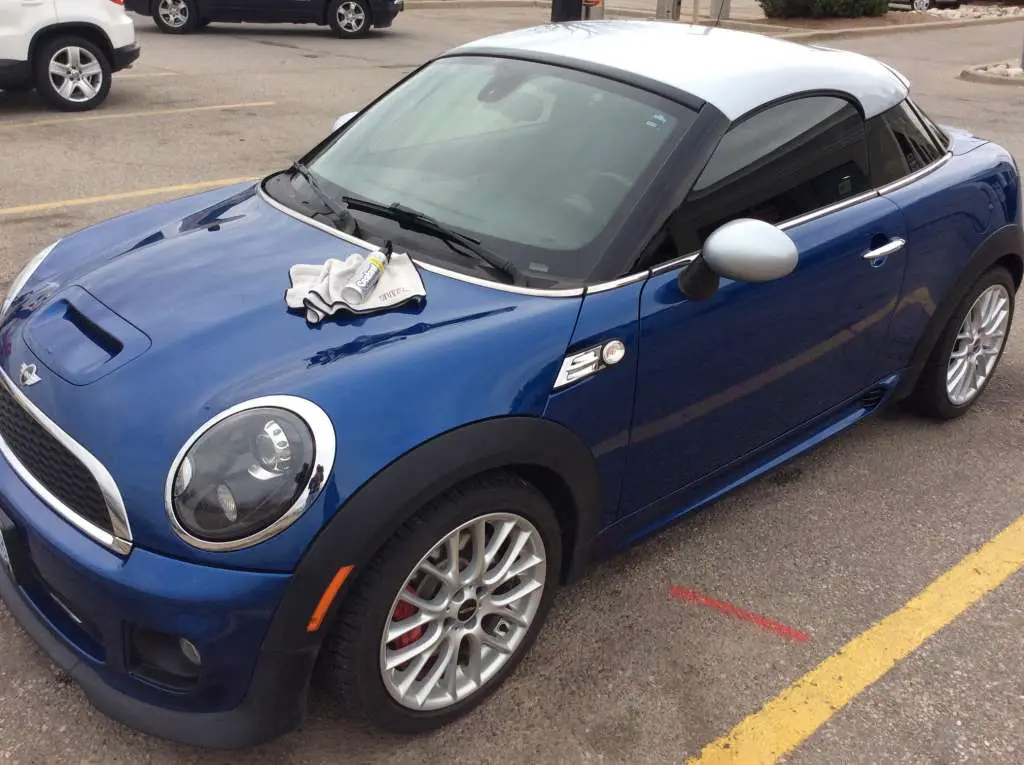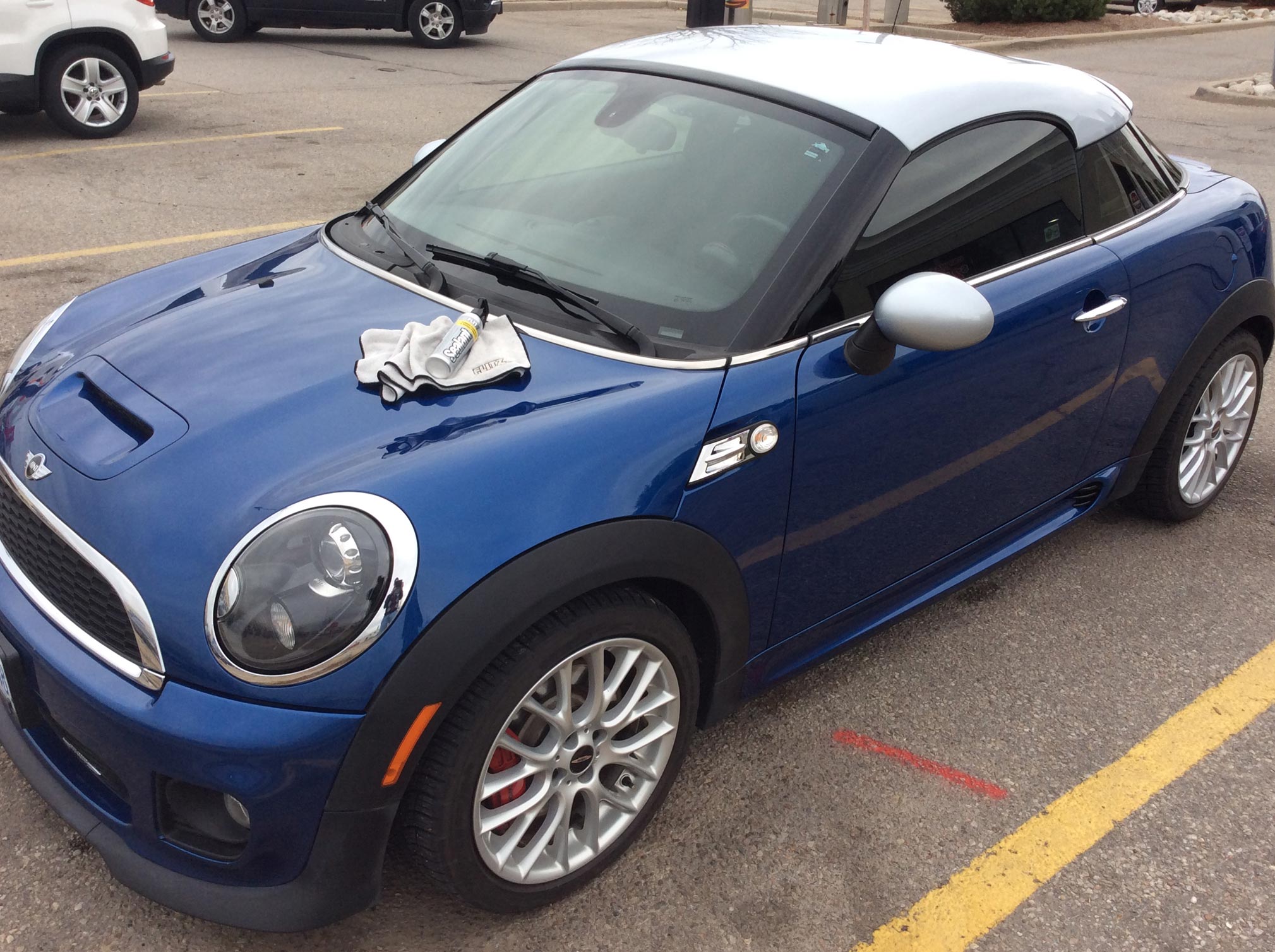 '…through ice, snow, salt, rain and freezing temperatures!'
Conclusions
The Flitz Flat Matte Cleaner, Flitz Metal Polish and Flitz Extreme Gloss Sealant all lived up to and in the case of the Flitz Metal Polish and Extreme Gloss Sealant surpassed my expectations. The Flitz Flat Matte Cleaner is a must have to clean matte paint jobs, it just works really well, it is just pricey. The Flitz Metal Polish worked so well it will be replacing two products I have used for over 20 years and the Extreme Gloss Sealant was the cherry on the cake making everything look so professional.
Over the winter all these products have held up through ice, snow, salt, rain and freezing temperatures and even multiple washes. While the Sealant couldn't keep the salt and dirt off the car (which would be impossible) it did make cleaning the car easier and it kept leaving a nice shine after it was cleaned.
Rating
Total Motorcycle Awards the Flitz Flat Matte Cleaner with the Editor's Gold 4 star rating and Flitz Metal Polish and Extreme Gloss Sealant with our Editor's Platinum 5 star rating.
Thank to Flitz International for allowing us this opportunity to review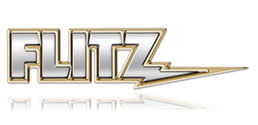 Did you like this article? We really hope so. We strive to bring you informative, interesting, useful content so you, our reader, can make informed decisions when it's time to lay out your hard-earned cash. Speaking of which, I know reviewing sounds like a pretty sweet gig. Free gear, travel, fame and accolades. Right? In actuality though, it's a pretty expensive endeavor. Hotel stays, fuel, and other travel expenses add up fast, and they're necessary because, hey, we have to actually TEST this stuff right? There's also video and photography equipment to buy and maintain, software subscriptions, hardware maintenance and internet bandwidth to pay for. Not that we mind, it's our pleasure. But if you enjoy our content and find it useful, please consider subscribing to help improve and amplify our impact. Subscriptions start at only $1 a month, and you'll have the pleasure of knowing that 100% of your donation is going to generate content for you and your fellow riders. And we will never sell your information or charge a fee for our services. Sign up HERE.