You are here: Home – Total Motorcycle Museum – Total Motorcycle Logos 2004
Total Motorcycle Logos 2004
A collection of artifacts of historical importance from our past.

A logo is much more than just a symbol of a company, it is its face.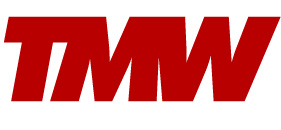 Year 2004 – Total Motorcycle keeps growing at stunning rates. From November 2003 to May 2004 (6 months) growth has multiplied by 15.5x times. We have now been featured in 6 motorcycle publications as well. It would easily seems Total Motorcycle is not only successful and unique but a growing destination for motorcyclists worldwide.
With such growth we needed a more professional logo, thankfully I was a graphic designer.
A little about me: I worked as a graphic designer for 11 years before Total Motorcycle. I always had a love for art and design and decided to take the path of a artist in Grade 3 when I found my drawing skills were grades above my current grade. So I dived deep into learning to draw better and better, went to specialist art schools after Grade 6 and in highschool took 1/3 of my credits in graphic design courses where I then when onto George Brown College for (the first ever offered) Computer Graphic Design course in Toronto, Ontario, Canada. I then worked for companies such as Warner-Lambert (Pizer today), Coats Patons, CN Tower, Candian Armed Forces (contractor) and many others. So corporate graphic design was nothing new to me.
I always believed in the K.I.S.S. principle (that's Keep It Simple Stupid) so after many designs I settled on the 3 letters of "Total Motorcycle Website", thus TMW was born. The red I used because I'm Canadian. The block letters are inset into each other because I view the site is a "big family" and "friendly". The italics are there to suggest "speed and motion". I added the totalmotorcycle.com below for "bottom weight" to give the logo a foundation and the graduated silver bar for the site's name and to suggest additional speed and presige. I did experiment with adding motorcycle imagry within the logo and TMW letters but it "muddied" things too much.


Total Motorcycle Website Logo 2004. Actual size.
As with most people I enjoy setting goals and at the beginning of the year I wanted to see if Total Motorcycle could surpass motorcycle.com as the leading motorcycle website (what a huge goal eh?).
On October 1st 2004 Total Motorcycle moved into the #1 leading motorcycle information website position in North Amercia. Alexa ranking ranks Totalmotorcycle.com #15,000 most popular website in the world in 2004 as well. Since then Total Motorcycle has retained the prestigous title of the leading motorcycle website in North America, thanks to it's loyal visitors, helpful, friendly, useful and unbiased manta and our unique content. We also never sell our visitors information and have always put their privacy first (unlike the vast majority of sites that willingly sell your information and couldn't care less about your privacy!)
By the end of 2004 – Total Motorcycle ends a very fun and successful 2004 helping more motorcyclists around the world than ever before with over 104 million hits. 2.5 million riders made Total Motorcycle their virtual motorcycle destination. We also gave away more prizes than ever before in our free contests.
Historical Total Motorcycle Logo Exhibits
– 2000-2002 Total Motorcycle Logos Page
– 2003 Total Motorcycle Logos Page
– 2004 Total Motorcycle Logos Page
– 2004-2010 Total Motorcycle Logos Page
– 2011+ Total Motorcycle Logos Page