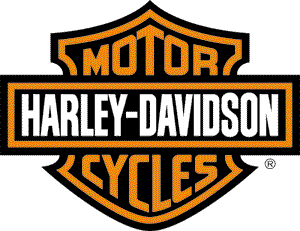 Harley-Davidson® Screamin' Eagle®/Vance & Hines rider Takes 71-Point Lead in Countdown Playoff Standings
MOHNTON, Pa. (September 24, 2017) – Harley-Davidson® Screamin' Eagle®/Vance & Hines rider Ed Krawiec won his third consecutive Pro Stock Motorcycle win at the Dodge NHRA Nationals at Maple Grove Raceway. Krawiec has won 12 straight elimination rounds aboard his Harley-Davidson Street Rod competition motorcycle and holds a 71-point lead in the NHRA Countdown to the Championship playoff standings.
"I've won three in a row before but never in a sequence this important," said Krawiec, who has now won five times at Maple Grove Raceway. "To win the U.S. Nationals and then to follow that with wins in the first two Countdown rounds is simply huge. The team is really clicking and I've got a strong Harley Street Rod bike under me. We've got momentum but we won't relax."
The Street Rod competition drag bikes are based on the Harley-Davidson® Street Rod™ production motorcycle, an agile middle-weight powered by the liquid-cooled High Output Revolution X 750 engine tuned for maneuvering through urban traffic and congestion.
Krawiec qualified fourth for the event with a best elapsed time (ET) of 6.841 seconds at 195.45 mph. Harley-Davidson® Screamin' Eagle®/Vance & Hines rider Andrew Hines qualified the team's other Harley Street Rod drag bike in fifth position at 6.861 seconds and 197.51 mph.
Krawiec had to battle through Sunday elimination rounds to reach the final. He defeated Hines in round two and used a 0.016-second reaction time to score a critical holeshot win in the semi-finals.
"The holeshot victory in round three really put a smile on my face," said Krawiec. "A racer lives for that kind of win because it's all on you. You line up and get the win on your own."
On Sunday, Krawiec's domination of the Pro Stock Motorcycle field included low ET of the meet at 6.852 seconds and fastest top speed at 196.70 mph. Krawiec, a three-time Pro Stock Motorcycle champion on Harley-Davidson bikes, has five wins in six final-round appearances this season and 41 final-round wins for his career.
After two of six rounds in the 2017 NHRA Mello Yello Countdown to the Championship playoffs, Krawiec leads the Pro Stock Motorcycle chase with 2,319 points. Hines is in fifth place with 2,199 points.
The Harley-Davidson® Screamin' Eagle®/Vance & Hines Pro Stock Motorcycle drag racing team is back on the track September 29 – October 1 at the AAA Insurance NHRA Midwest Nationals at Gateway Motorsports Park in Madison, Ill.
About Harley-Davidson Motor Company
Since 1903, Harley-Davidson Motor Company has fulfilled dreams of personal freedom with cruiser, touring and custom motorcycles, riding experiences and events, and a complete line of Harley-Davidson motorcycle parts, accessories, general merchandise, riding gear and apparel.