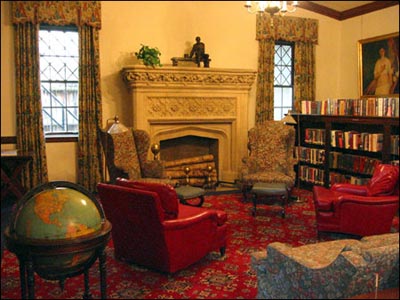 External Links to further your motorcycle maintenance education
Hooked on Motorcycle maintenance? There are lots of resources out there to learn even more. Do not forget about your local library, bookstore, motorcycle shop and dealershop as they are great sources of information as well.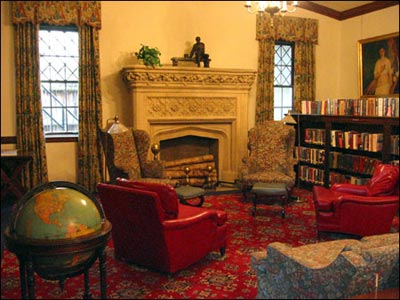 The off season is a great time to relax with a good motorcycle book.
General Motorcycle Maintenance Reference
Below you will find external links to some resources we found helpful to pass along. Since they are not on Total Motorcycle we cannot guarantee their reliability, content or even if they exist anymore. (See how good a resource Total Motorcycle is now?).
Oil Products
Motorcycle Oil Versus Automotive Oil (site: 2 3)(excellent)
"More Than You Ever Wanted to Know About Motor Oil" – A very good, if somewhat technical article by Ed Hackett.

"All About Oil" Another interesting write up. Lots of information. However, the author clearly states, "I am not a lubrication, filtering, chemical or mechanical engineer. I have a degree in engineering, but I studied electrical engineering." His recommendations are thus based on his opinions.
Filter and Auto oil for Motorcycle Oil Picks (Shell Rotella T 15W40, Castol GTX)
Motomaster 4 Stroke Motorcycle Oil – (from Shell Canada) Shell brand oil. Formulated to meet JASO T903 MA quality (a motorcycle spec). As well, since they are formulated for gasoline engines, they also meet API SJ (typically known as
a 'car' spec).
All engine oils use an organic Zinc compound as an extreme
pressure/anti wear additive. Spectro adds more to their Motorcycle
oil than to the car oil because Zinc is a poison to catalytic
converters. You will also see that some "car" oil contains more
than their motorcycle oil. The difference in Zinc content between
.11% and .16% is insignificant to the converter. The little data I
saw on the oils packaged by the motorcycle manufacturers indicated
that they were no better than the top automotive oils. While most
were good, they didn't offer anything the cheaper oils do. (They
are in reality just repackaged and in some cases slightly
reformulated top grade auto oils).

Oil Filters
Fram filters is what I always have used simply because I didn't know there were others out there and could buy them at Canadian Tire for $10 each. Blame inexperience for buying low quality oil filters at higher prices than top quality ones. It isn't Canadian Tires fault for selling them at this price is't mine for not doing enough research into them.
By all means, FRAM motorcycle oil filters never caused me any grief. But they were quite beatup after frequent 1,000-2,000km oil changes using Motormaster 10w40 4-Stroke motorcycle oil.
Oil filter study *by brand name
Best filters to buy: Purolator, WIX, Suzuki OEM
Worst filters to buy: FRAM,
Where I buy it from: NAPA Auto Parts (wix) 403-289-7937 Calgary, AB.
………………………….Duncan Auto (Purolator) 403-283-4955 Calgary, AB
………………………….Boness Auto (Purolator) 403-288-5444 Calgary, AB

Other Reviews: FRAM (2), Purolator, AC Delco, STP,
Oil filter Alternatives (Use a Auto oil filter)
Air Filter
K&N Car Airfilters
K&N Motorcycle Airfilters Application Charts 1, 2, 3
Spark Plugs
NGK Spark Plug Tips (Worn plug chart) (reading the numbers chart)
Chain & sprockets
Batteries
Yuasa Batteries Monthly Maintenance and Storage Tips
Yuasa Battery Literature (good)
Alternator Output for Yamaha XJ650
Brakes
EBC Brakes (Motorcycle Application List)

FERODO Brakes

LOCKHEED Brakes
Changing to Steel Braided Brake Lines on the XJ bikes
Carburator
If you are having carb problems . . .
Engine
Torque vs. Horsepower (excellent article)
Paint and Surface Protection
Review of Some Motorcycle Cleaners, Waxes and Polishes
Summary
The more care and maintenance you give a bike the longer it will last, up to a point. You can kill your bike with over kindness and changing your oil every 500km when the oil isn't even worn out won't make your bike last any longer either.
Late Evening Reads
Motorcycle Tech Articles – The Work Shop – Carburettor tuning and operation Inc: Jetting, balancing, Valve adjust and Cam timing, Dialling in, Shims and chains.
Two Strokes Inc: Rebuilding, Tuning and modifying, Expansion chambers. Suspension Inc: Steering head, Wheel Alignment, shock / fork adjustment etc. Servicing and Maintenance All bikes.


www.cyclemaintenance.com – Great Stuff – Looking for easy to follow, plain advice on starting, maintaining, storing, or restoring your motorcycle? You've come to the right place – we cater to the mechanically "reclined" – keeping things simple and to the point!
MotoWorld – Need help with your motorcycle? Ask the best in the business – the MMI Instructors. MMI Chief Instructor Chris Reo is available to answer your tech questions.

NGK Tech Info (Sparkplugs)
K&N Air Filter Facts
K&N Frequently Asked Questions
Pompton Honda Suzuki Cannondale Safety and Maintenance Page