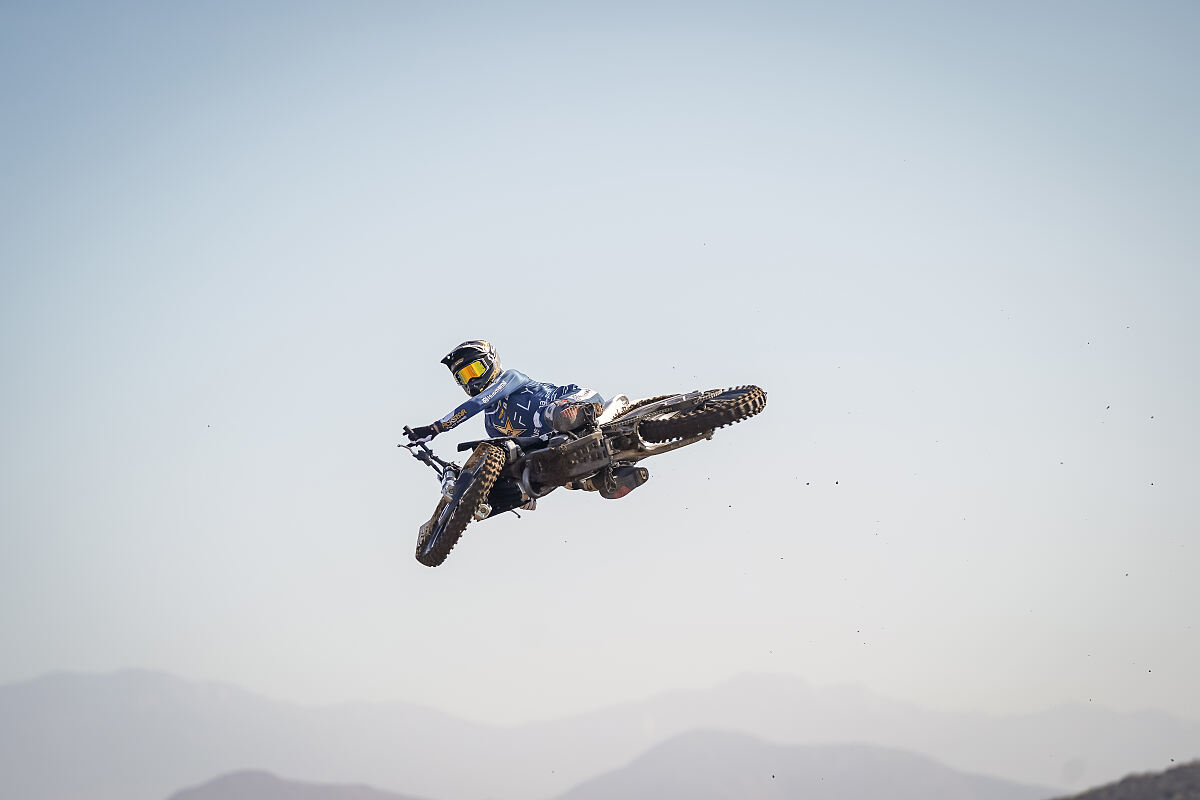 Rockstar Energy Husqvarna Factory Racing has welcomed Guillem Farres for the 2024 SuperMotocross World Championship (SMX) season, joining RJ Hampshire and rookie Casey Cochran within the three-rider 250 Class program.
The 20-year-old Spaniard will be onboard the FC 250 leading into next year, committed to the AMA Supercross Championship, in addition to the AMA Pro Motocross Championship and SMX Finals Series.
Farres first arrived in U.S. competition during the late stages of the 2022 outdoor season, immediately displaying front-running potential with a series of top-10 results. He continued that trend in the opening part of the 2023 series and scored a top-five moto finish at the beginning of Pro Motocross, however, was unfortunately injured in round three and didn't return to action.
An opportunity to join Rockstar Energy Husqvarna Factory Racing is an exciting one for Farres, set to make his 250SX debut in 2024, before continuing to build upon his promise in 250MX, while training as part of the Baker's Factory program in Florida.
"I am really happy to be joining the Rockstar Energy Husqvarna Factory Racing Team for this upcoming season," Farres said. "I am also super-excited to start this new chapter of my career after a tough year due to injuries. Now, I am fully healed and ready to get on the new bike. I can't wait to get started at the Baker's Factory – it is an honor to be part of such a legendary program with Aldon [Baker] and all the guys."
Rockstar Energy Husqvarna Factory Racing Team Manager, Nathan Ramsey, said that Farres has been on the team's radar since his first appearance in AMA Pro Motocross and is confident that his capabilities will translate into strong results as experience continues to grow.
"Guillem caught our eye in 2022 when he came to the US for a couple of races," explained Ramsey. "Then when he started the 2023 MX series, he once again showed signs of great speed and potential. He has a great attitude and work ethic, which I believe will lead to great things in the future. The sky is the limit for Guillem and we are happy to welcome him to the Rockstar Energy Husqvarna Factory Racing team."