You are here: Home — Tire/Tyre Guide — Michelin — Michelin Pilot Sport
Michelin Pilot Sport
Back to Total Motorcycle Michelin Tire/Tyre Guide
Click photos to enlarge.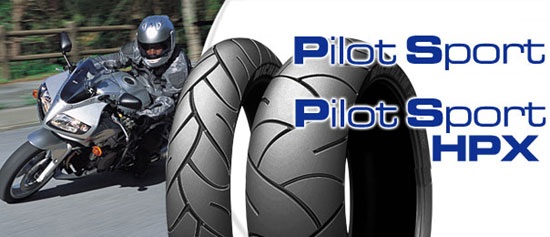 Michelin Pilot Sport
– Michelin Pilot Sport
FEATURES
The sport tyre for every day
The ideal balance of sport performance, durability and handling
Excels at real-world sport riding
Remarkable wet grip
100% silica-reinforced rubber mix for superb control
The Pilot Sport combines the precision of a race tyre with the control of a road tyre. Its remarkable grip and excellent high-speed stability have made it the reference standard for sportbike tyres. Highly effective in the wet, and practical enough for everyday use, the Pilot Sport enables you to get the most out of your sportbike in all conditions.


TECHNICAL

Impressive stability and handling, thanks to the rear tyre's Radial Delta construction, patented by Michelin.

Optimized tread design that efficiently evacuates water from the center and the edges of the tyre, for confidence on wet roads.


Usage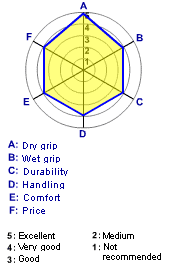 Track use : 3/5
Highway : 4/5
Sport riding : 5/5
Commuting : 4/5
Sizes

FRONT
130/70 ZR 16
110/70 ZR 17
120/60 ZR 17
120/65 ZR 17
120/70 ZR 17
120/70 ZR 17 (HPX)

REAR
150/60 ZR 17
160/60 ZR 17
170/60 ZR 17
180/55 ZR 17
190/50 ZR 17
180/55 ZR 17 (HPX)
190/50 ZR 17 (HPX)
200/50 ZR 17 (HPX)