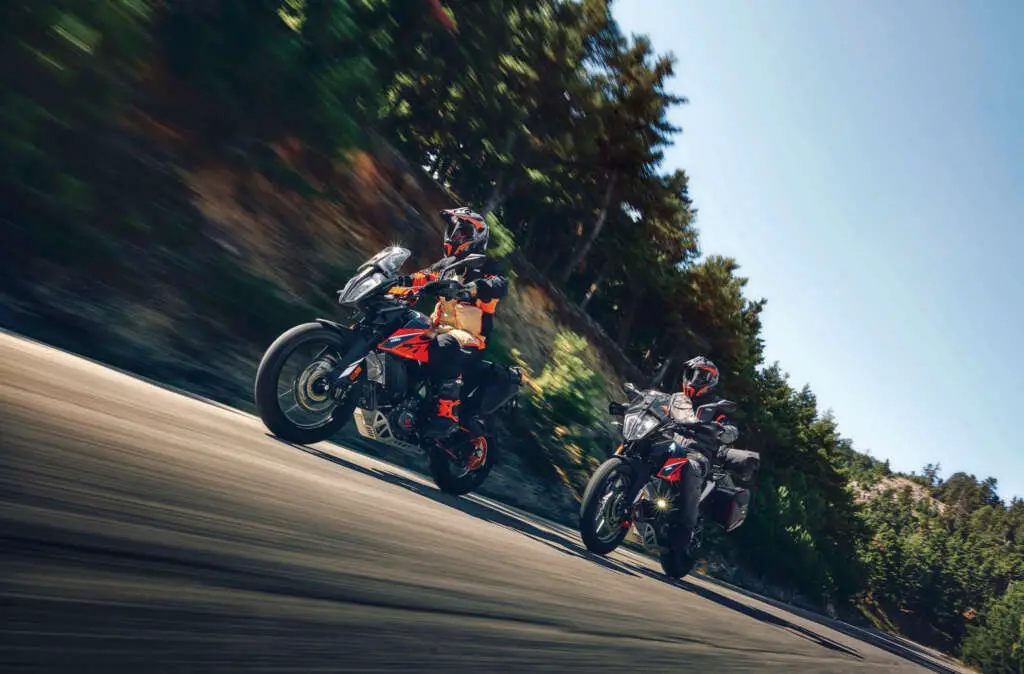 Global milestone for PIERER Mobility: The 1,000,000th KTM motorcycle leaves the production plant of the strategic partner Bajaj in Pune/India
PIERER Mobility AG crossed a significant milestone with its leading premium motorcycle brand KTM in India. The one millionth motorcycle – a KTM Adventure 390 – has rolled off the production line at Bajaj's Chakan plant in Pune. This Bajaj Auto Limited plant has been co-developing and manufacturing KTM (125cc to 390cc) and Husqvarna (125cc to 401cc) motorcycles for global distribution since 2011.
To mark this historic occasion, Mr. Stefan Pierer, CEO of Pierer Mobility AG, and Mr. Rajiv Bajaj, Managing Director & CEO of Bajaj Auto Limited, were present at the Chakan plant. "Manufacturing has traditionally been one of our strengths, and the one-millionth KTM milestone is a testimony to that", says Rajiv Bajaj. "When we inked our partnership in 2007, we set ourselves the goal of developing innovations as strategic partners to make KTM's brands known worldwide. One million has been achieved. There are many more to go", underlines Bajaj.
Stefan Pierer, CEO of PIERER Mobility AG: "This is indeed a momentous occasion for both PIERER Mobility and Bajaj Auto. Our success is based on four pillars: globalization, constant innovation, motivated employees and established brands. As Europe's leading manufacturer of powered two-wheelers, we have the right partner in Bajaj with the same passion to deliver such successful services together. This gives us confidence for the future."
About Bajaj Auto:
With 18 million motorcycles sold in over 79 countries, the Bajaj brand is truly "The World's Favourite Indian". It is India's No.1 motorcycle exporter, with two out of three bikes sold internationally carrying a Bajaj badge. The company is also the world's largest manufacturer of three-wheelers. Bajaj Auto is the first two-wheeler company in the world to have reached a market cap of INR one trillion and continues to be the world's most valuable two-wheeler and three-wheeler company. It has been delivering products with best-in-class design and technology built on uncompromised quality for the past 75 years. The company's unwavering commitment towards new product initiatives has made it future-ready.