You are here: Index — Complete Motorcycle Compendium
The Complete Motorcycle Compendium
– P –

Manufacturers Name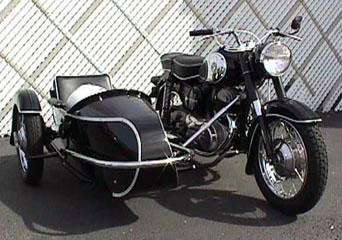 1966 Puch SGS250
Pacer Italy, Mopeds
Paloma France
Pam USA, 1921 – 1924, Made by the Autocylette Manufacturing and Sales Corp.
Pansy USA
Panther English, 1900-1967.
Panther Germany, 1933 – 1955
Panzer USA, Organized in 1996, Harley Clone custom bike maker that uses The "Neo-Pan" a redesigned engine that resembles a Pan Head
Parkyns-Bateman England, 1881, Steam tricycle
Parilla Italy, started after the second world war until the late 1960's
Patee USA, 1901 – 1902 The Patee Bicycle Co. tried their hand at motorcycles after buying Joshua Morris' (Morris-Corkhill) engine business, but it was short lived
Paton Italy
Patria Spain, 1928 – 1936
Pedigree USA, Custom scooters
Peerless USA, 1913 – 1916, Boston, They had singles and v-twins 
Peerless SD USA, see SD
Peerless England, 1905, made by Bradbury and Co.
PEM USA, 1911 – 1912 Waverly Mfg Wisconsin
Pen Nib England, 1919 – 1925, Made by H. W.  Boulton, they used Royal engines
Pennington United States and England
Penton The innovative design and development of this machine began in 1967 and stayed at the forefront for the next ten years till 1977. The following year the motorcycle reappeared bearing a new name that is still recognized to this day as one of the leading brand names in the world of motorcycling and that name is KTM. (http://www.pentonusa.org)
Peraves Swiss, They make a bike that is fully enclosed, with retractable outriggers and uses a BMW engine
Perkun Poland, 1938 – 1939
Peugeot France, 1902 – 1980
PGO Taiwan, Scooters
Phoenix USA
Phoenix England, Early 1900's, Phoenix Motor Cycle Works
Phoenix England, 1950's Scooters with Villiars two stroke engines
Piaggio Netherlands, The Vespa and Gilera
Piatti England, 1957. Designed by Vicenzo Piatti and made by Cyclemaster. Scooters
Pierce USA, 1909 – 1914, George Pierce, owner of the Pierce Arrow Automobile Company, and the Pierce Bicycle Company, started making the Pierce Four motorcycle in 1909. A single cylinder model was added in 1910. 
Pigon Japan
Pioneer Royal Pioneer
Pirate Milwaukee Motorcycle Co, early 1900's
P&M Phelon & Moore sold some of their Panthers in Europe using this name because of the German Panther. They also made models called Panthette, Red Wing, Red Panther
PMZ Russia, 1935 – 1939
Podkow (Podkowa) Poland 1938 – 1939, Villiers engines
Pointer Japan
Polaris Makers of the Victory
Polini Italy
Pope USA, 1911 – 1918, They had a 998cc v-twin in 1914
Powell USA, 1937
P&P Speedway bikes
Praga Czech, Had a 500cc DOHC engine in 1927
Premier England, 1908 – 1910? Started as the Hillman and Herbert Cycle Co. and later became the Premier Cycle Co. Began making motorcycles in 1908 using White and Pope engines.  They were purchased by Singer in 1920
Precision England, 1912 – 1920, made and sold engines and produced at least one model of their own motorcycle. 
Pro 1 USA, Harley clones
Promot Poland, 1966 – 1974, Made by PZM
P-T USA, 1898 – 1903, P.T. Motor Co. 
Puch Austrian, Established in the 1890's and made their first motorcycles in the 1920's.
PZInz Poland, 1930 – 1939, Built motorcycles and sold engines.
---