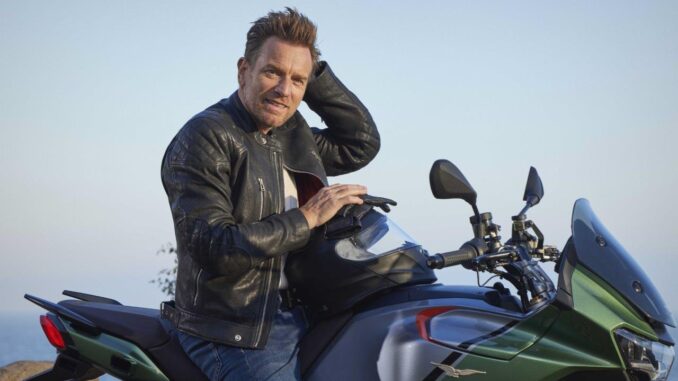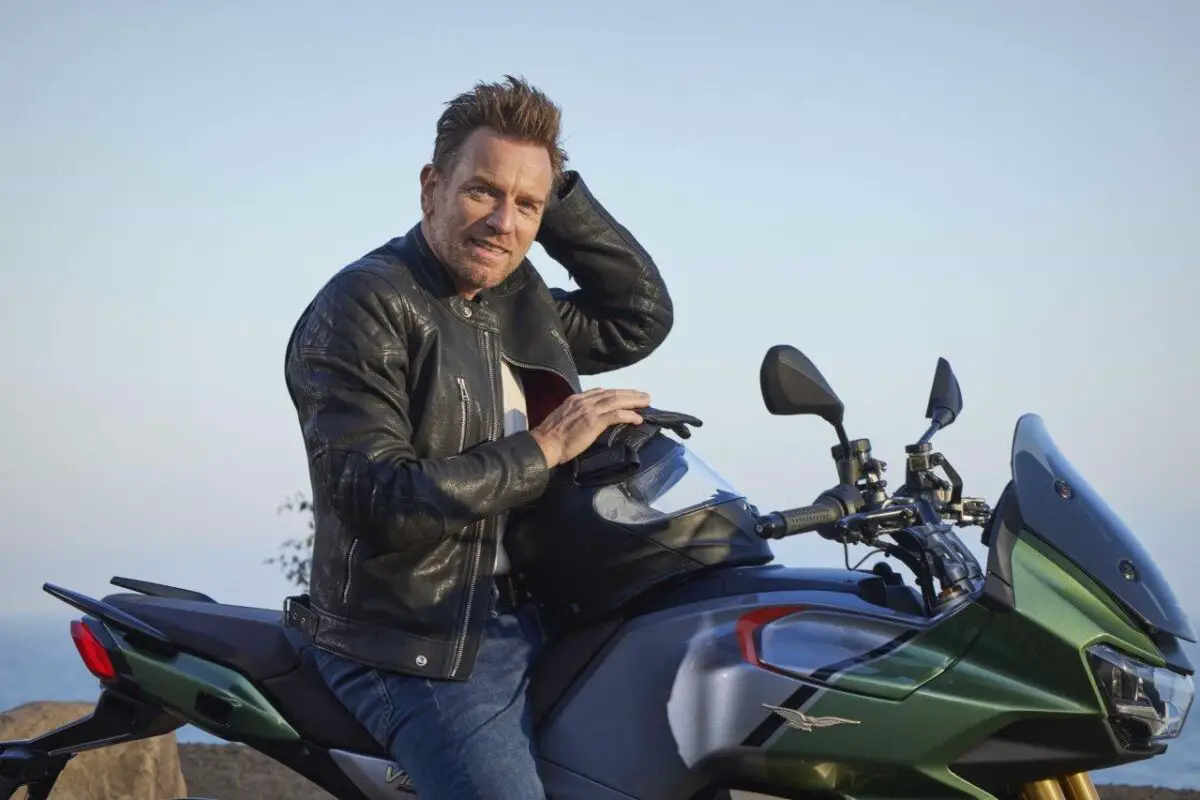 THE NEW MOTO GUZZI V100 FILM CONVEYS MCGREGOR'S DEEP PASSION FOR THE BRAND AND ITS BIKES
"ON TO THE NEXT JOURNEY" IS A TRUE CINEMATOGRAPHIC WORK, SHOT IN CALIFORNIA ON 35 MM FILM, WITH A PHOTOGRAPHY THAT IS REMINISCENT OF GOLDEN HOLLYWOOD
The video for the newest Moto Guzzi V100 Mandello campaign has a true Moto Guzzi lover as its protagonist: Ewan McGregor puts all his charisma and authenticity as a motorcyclist into narrating the passion that binds him to Moto Guzzi.
The video, shot in various locations in California under the direction of Duncan Winecoff, is a true declaration of love for Moto Guzzi, thanks to a narration that reveals the profound nature of the bond between man and motorcycle. It is a production with a strong autobiographical flavor, where the journey is a metaphor for life.
Human beings build their identity in relation to objects and memories, which – in turn – make up their emotional baggage. Their emotional history is with them through their lives, and it helps them project themselves into the unknown, in constant balance between past and present. Similarly, the V100 Mandello represents the climax of a century-long history, rich with innovation and craftsmanship. It is the Moto Guzzi of the future, yet it is designed and built on the solid foundations of a unique past.
The symbiotic relationship between man and motorcycle is thus explored during the 60-second video thanks to McGregor's voiceover. The actor is not only a profound connoisseur and bikes collector, but is also a genuine Moto Guzzi enthusiast, so much so that all the historic motorcycles that appear in the campaign come from his personal collection and have become an integral part of the storytelling at his own suggestion.
"When I got to open up with the V100 on the Pacific Highway it was truly an exhilarating experience, this is a very unique bike – sporty yet comfortable, perfect for a long ride. It's totally Moto Guzzi at heart, and that's what's so great about it, that they managed to design a modern liquid-cooled motorcycle that still feels like a Guzzi" McGregor explained.
Shot entirely on 35mm film, the video finds the perfect tone, evoking the golden years of Hollywood and enhancing the uniqueness of the V100 Mandello, thanks to photography that is always in balance between old cinema and contemporary art, and thanks to the use of extraordinarily evocative locations such as Eric Lloyd Wright's brutalist house in Malibu, the Pacific Coast Highway, the desert spaces in Lancaster, the L.A. River and the Second Street Tunnel in downtown Los Angeles.