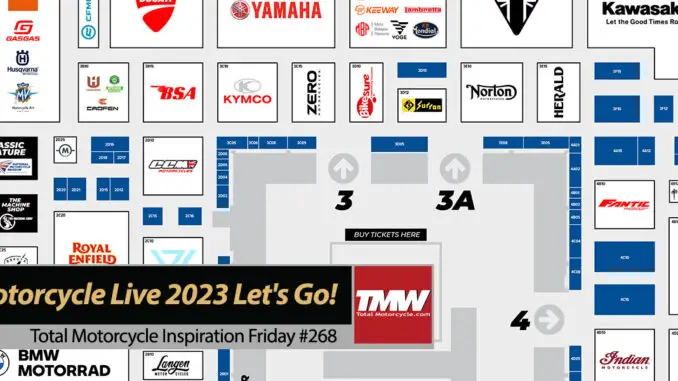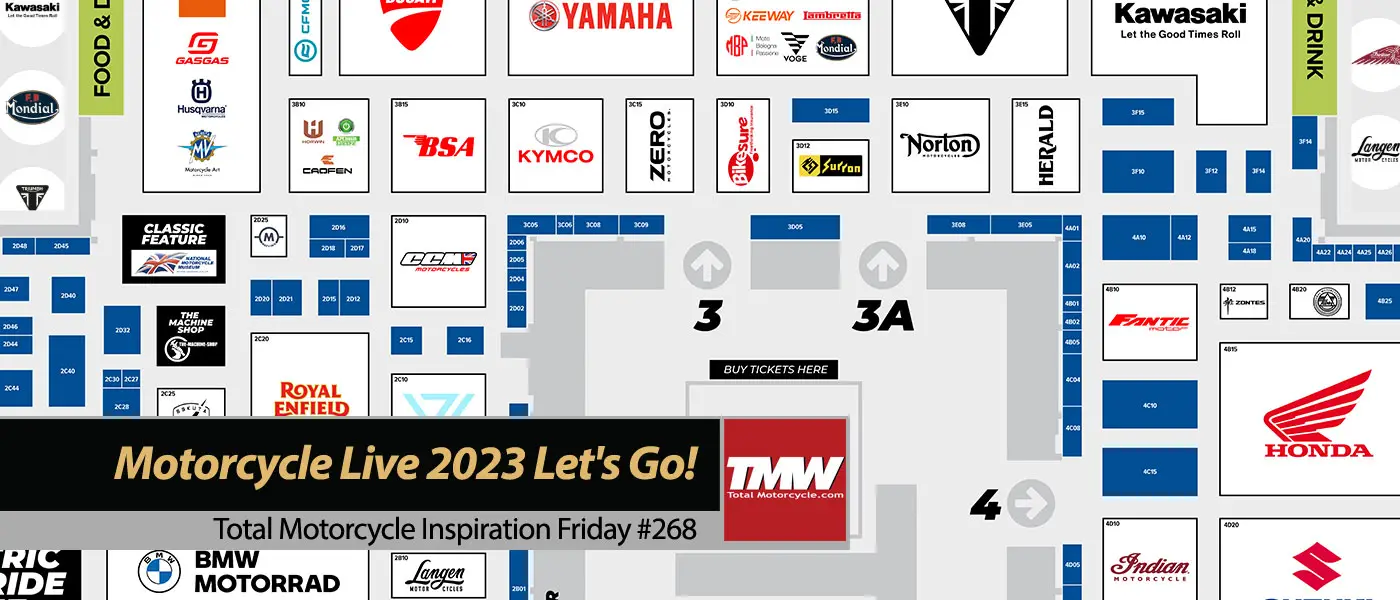 Who is not excited to see the first 2023 fall bike show? Total Motorcycle's full guide to Motorcycle Live! This week from November 18th – 26th, 10am-5pm everyday treat yourself to motorcycling eye candy from the latest of 2024 Motorcycle Models to test rides to hundreds of exhibitors to stage presentations to meeting riders and celebrities (BSB and FIM World Champions!). Plus win a Kawasaki Ninja (link below). Lots and lots of great things to see, do and experience while swinging a leg over the newest iron horses. So…Let's Go!
Our Inspiration Friday: Motorcycle Live 2023 Let's Go! guide is so big we could hardly fit it on the internet!
Enjoy and be inspired this week even if you can't get on the snowy roads…
Don't forget to support us to support riders worldwide. We could always use more gas in the tank!
Total Motorcycle would like to thank Motorcycle Live and our over 400 million of motorcycle riders and enthusiasts who visit and support TMW for inspiring us to bring you this week's Inspiration Friday: Motorcycle Live 2023 Let's Go!
Each week we bring you another Inspiring Motorcycle story to inspire you to get out and ride. Please help us by joining Total Motorcycle's new YouTube Membership and $2/mo Patreon channels or by donation. This may be the last Inspiration Friday without your support.
Please help us help riders, support motorcyclists and motorcycling worldwide today. Thank you.

Motorcycle Live 2023 is an event that every bike lover should not miss! It is a trade show that showcases the latest and greatest motorcycles, accessories, gear, and entertainment from over 45 manufacturers and exhibitors. Why should go to Motorcycle Live 2023…because:
You can see all the new 2024 motorcycles in one place, from the BMW R1300GS to the Ducati DesertX Rally. You can also compare different models and features, and even book a test ride on some of them.
You can meet and greet some of the world's best riders and champions, such as Carl Fogarty, James Toseland, Jonathan Rea, and Dave Thorpe.
You can also watch them on the Black Horse Stage, where they will share their stories, tips, and insights on racing and riding.
You can experience adventure riding on a dedicated off-road course, where you can learn the basics of riding on different terrains and conditions. You can also try out electric bikes and scooters, and see how they perform and feel.
You can enjoy a variety of shows and attractions, such as the Arenacross Youth MX Experience, the Classic Feature and the S04 Nanocar Test Drives. You can also participate in quizzes, games, and competitions, and win some prizes and goodies.
Get some great deals and discounts on bikes, gear, accessories, insurance, and tickets. You can also get a half-price ticket to the National Motorcycle Museum, which has over 1000 machines on display.
Motorcycle Live 2023 is the ultimate destination for bike enthusiasts, so don't miss this opportunity to have a fun and memorable time.
COMPETITIONS
WIN A 2024 Ninja ZX-4RR
WIN: A HIPLOK D1000 | Anti-Angle Grinder D Lock
WIN: FOUR TICKETS TO THE ARENACROSS CHAMPIONSHIP
WIN: A SQUIRE Defiant® : Motorcycle Disc Brake Lock
Win a PACKTALK NEO single from Cardo Systems worth over £300
WIN a SEALEY Premier Retro Tool Chest in the Style of Your Choice!
WIN: A GLOBAL EAGLE X-6 PLUS MOTORCYCLE DASHCAM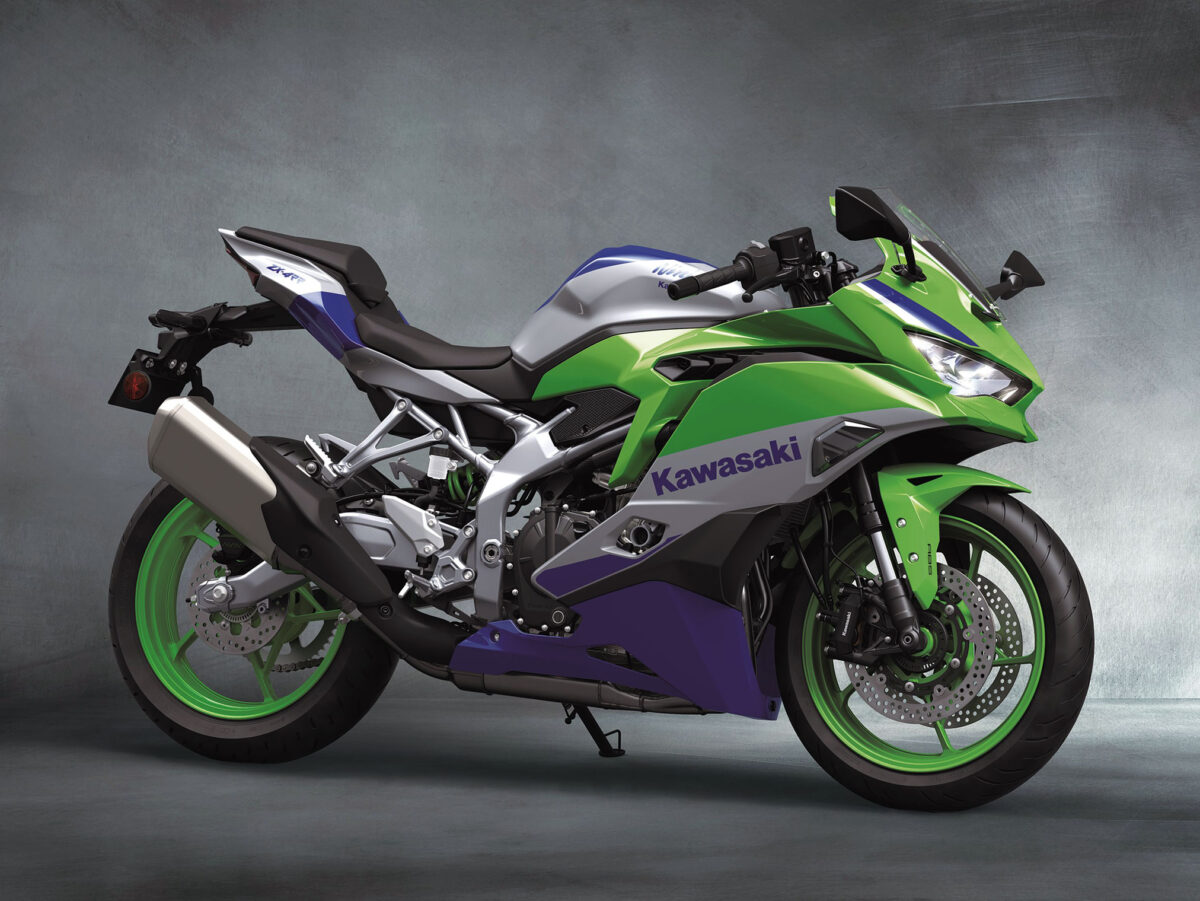 WIN A 2024 KAWASAKI NINJA ZX-4RR
Following a universally enthusiastic reception when announced, the new for 2024 Ninja ZX-4RR will be available in one colour (Lime Green / Ebony), the all-LED lighting equipped mid-weight street and track machine is rated at an incredible maximum power with Kawasaki Ram Air of 80ps at 14,500 rpm while the rev limit itself lays beyond an incredible 15,000rpm.
As the only full-fairing supersport model in the 400cc class with a parallel four-cylinder engine, dealers are gearing up for demand for the high spec machine equipped with a WorldSBK inspired chassis and full-colour LCD screen integrating a track mode that displays lap times, gear position, and RPM from 10,000 rpm and above. KTRC (Kawasaki Traction Control) and Power Modes also feature, along with a dual direction KQS (Kawasaki Quick Shifter).
Augmenting the already impressive Ninja family for 2024 – while adding yet more choice in the popular mid-capacity sector – the unique in class Ninja ZX-4RR will certainly deliver Kawasaki's tag line for the model to a legion of lucky owners in the 2024 sales season – "Awaken Your Supersport".
To be in with a chance of WINNING the Ninja ZX-4RR and a Kawasaki Insurance voucher worth up to £250 , just answer the question, and complete your details here.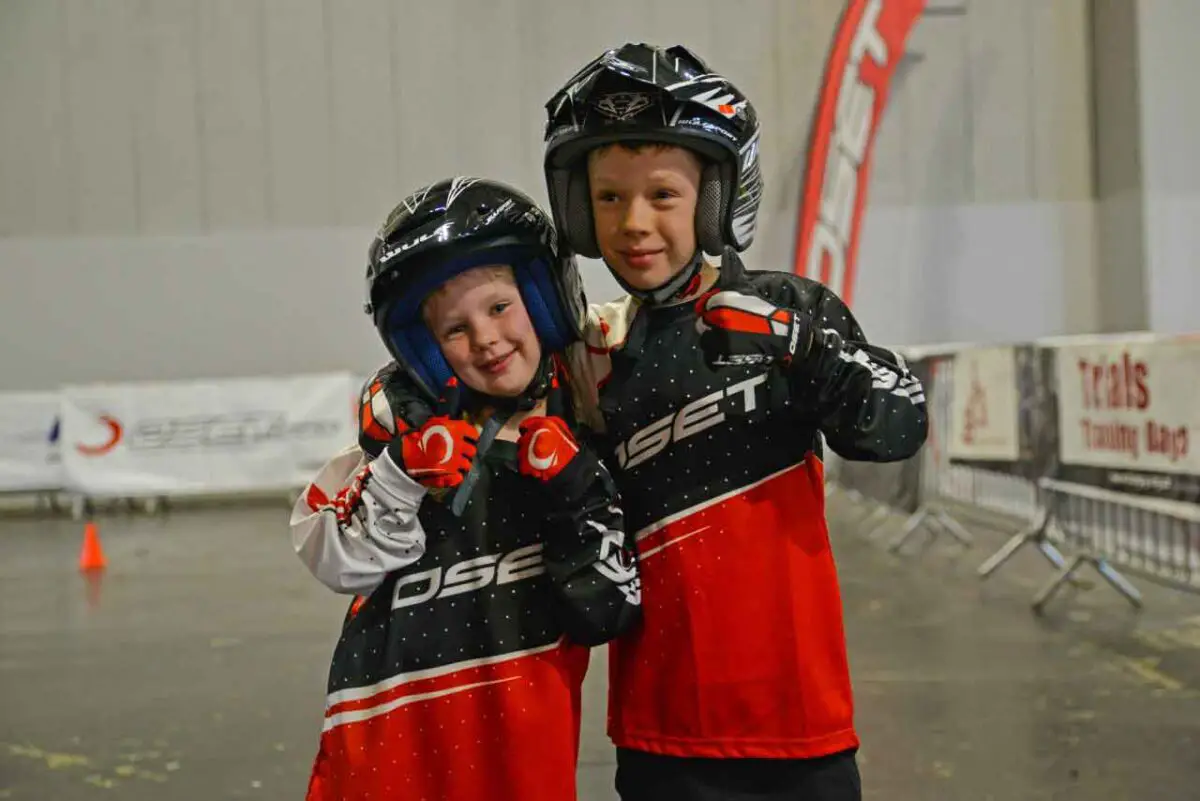 2023 Ticket Prices
In Advance (Up until 17th November at 5pm)
Adult (19+) Entry Only: £23.00*
Adult (19+) Zerofit Thermal Bobble Hat and Show Entry: £28.00***
Child** (6-18): £2.50
Child 5 and Under: FREE with an adult with a valid ticket (no ticket required)
Show Open Ticket Prices (18th – 26th November)
Adult purchased at the Kiosk at the show (19+): £31.00 (no transaction fee).
Adult purchased online during the show (19+): £28.30 (£2 per transaction fee)
Child** (6-18): £2.50
Child 5 and Under: FREE with an adult with a valid ticket (no ticket required)
** Must be accompanied by an adult with a valid ticket
Disabled Visitors
We are proud to be working with The Ticket Factory to offer accessible tickets for disabled customers. If you require carer support to access the show then a complimentary carer ticket can be booked online via the ACCESS scheme from the normal booking link. If you would like to book over the phone or do not have an Access card, please call (freephone) 0800 640 5001. A complimentary carer ticket will be issued when a full priced adult ticket is purchased.
Once on site, if you require assistance to access the show, a free carers ticket for each full priced ticket can be attained from any of the ticket sales kiosks.
Blue Badge holders will still need to pay for parking at The NEC.
Barclaycard 5% Discount
5% discount on your tickets is available when booking through Barclaycard – use this link.
Group / Bulk Buy Tickets
A group of 10 or more adults can take advantage of a 10% discount on advanced ticket prices. Group tickets are valid for any one day of the show so your party doesn't need to travel together.
Please contact The Ticket Factory on 0800 358 0058 or email [email protected]
(A £2 transaction fee applies per booking).
Trade Visitors
Trade Day takes place on Monday 20th November. Eligible businesses can apply for four tickets for trade day. View eligibility criteria and booking link here. Trade Day remains open to all visitors.
Overseas Visitors
There are no booking discounts for overseas visitors.
Booking over the phone
Call 0844 581 2345, calls charged at 7p per minute.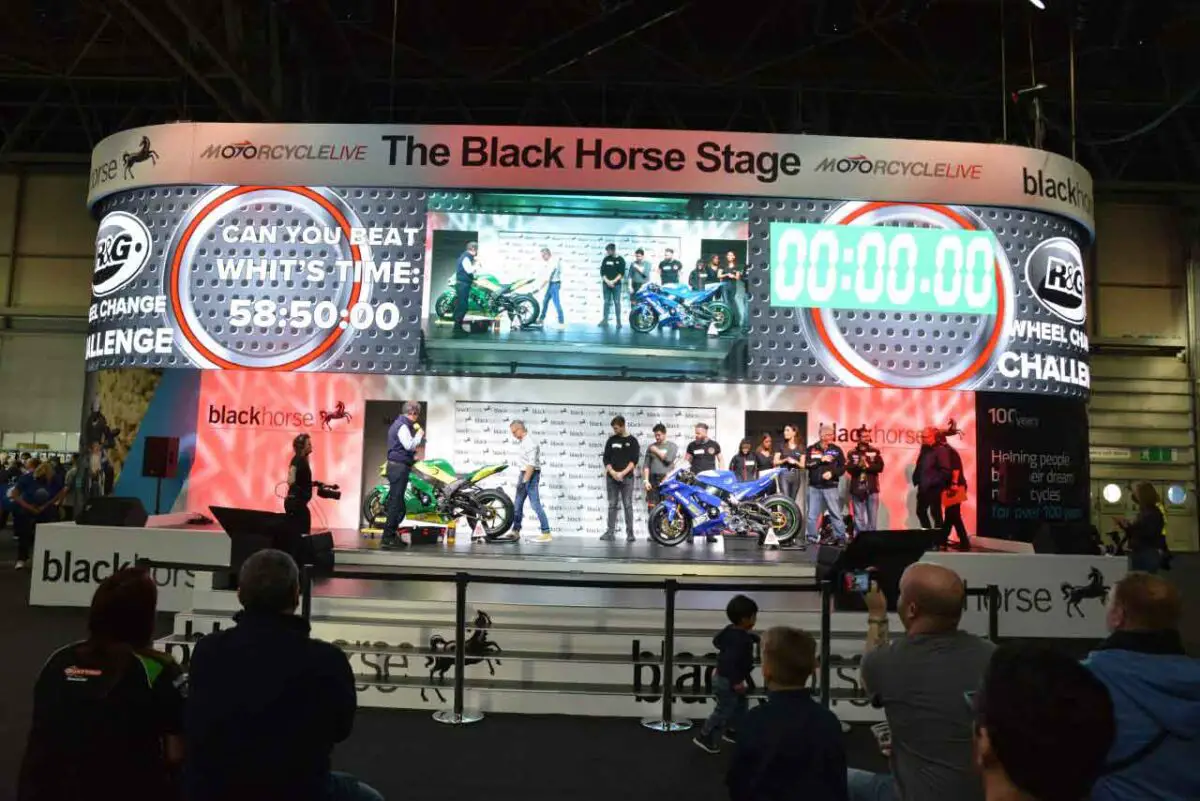 Black Horse Stage
WHITHAM TALKS : Racer-turned-commentator James Whitham takes to the stage to grill a whole host of MotoGP, SBK, BSB and TT stars on the 2023 season, giving a fascinating insight into the highs and lows of life as a professional racer.
BLACK HORSE – BIG QUIZ : NEW for 2023 the Black Horse Big Quiz will test your knowledge across multiple categories to see who will be crowned the winner. It's so easy to participate, just click the QR code and you'll play along with the stage team and the rest of the audience for your chance to win top prizes each day. Fingers at the ready!
R&G – WHEEL CHANGE CHALLENGE : Looks so easy on TV from the safety of the sofa. Steve Parrish & James Whitham will offer up expert advice to guide participants through the challenge – all while the stopwatch is ticking. There will be some great prizes available from R & G Racing each day or those with the quickest time! Open to visitors 18+.
BIKETRAC – STRONGER FOR LONGER : BikeTrac present the ever popular 'Stronger for Longer'. If you fancy testing your strength, then simply hold the BikeTrac Grab bags at arm's length for as long as you can – simple! The best time each day will receive a BikeTrac Grab Bag, with all participants receiving a BikeTrac goody bag.
ARAI – THROUGH THE VISOR : Through the Visor: At 2.30pm each day we welcome Arai to the stage to discuss their latest launches, and share some insight into the brand with special guests and riders.
PARRISH'S PRODUCTS : Join us as Steve Parrish talks all things protective clothing with Roadskin, and gets under the skin of OSET to find out about their latest bikes, where they've come from and what their plans for the future look like.
BLACKHORSE – BIG QUIZ
BRAND NEW for 2023 we are very pleased to present the Black Horse BIG Quiz! Taking place at 11.30am each day on 'The Black Horse Stage'. Test your knowledge on all things biking – from racing, riders, brands to history – plus a few curve balls thrown in for fun.
BSB DAY – 19TH NOVEMBER
Fans of the Bennetts British Superbike Championship have the opportunity to meet the newly-crowned Bennetts BSB Champion, Tommy Bridewell, as well as other top riders, during the dedicated 'BSB Day' at Motorcycle Live on Sunday 19 November.
Kicking the show off in style on the first weekend, show-goers can look forward to a packed day full of all things 'Bennetts BSB', including live interviews on the Black Horse Stage, team unveilings and multiple signing sessions. Practice that selfie smile as there will be lots of chances to bag a picture with your favourite riders too…
Also attending on BSB Day will be Championship runner-up Glenn Irwin, 2023 Quattro Group British Supersport Champion Ben Currie, and ABK Beer 0% BMW Motorrad F 900 R Cup Champion Richard Cooper. Other top names attending are Kyle Ryde, Andrew Irwin, Storm Stacey, Ryan Vickers and Danny Kent.
CLASSIC FEATURE
The National Motorcycle Museum is proud to present the Classic Motorcycle feature at this year's Motorcycle Live.
NEW for this year, we will be presenting the most exquisite and expensive bikes from across the decades – a collection guaranteed to draw a crowd! From a 1903 BSA Minerva to a 1990 Norton F1 we have a beautiful selection of bikes from across the decades. Check out the gallery below to see more of what's lying in wait at the Classic Feature.
Situated "just across the road" from the NEC the museum houses the largest collection of British motorcycles in the world with over 1,000 machines from 170 different manufacturers spanning no less than three centuries! Of the 1000 plus machines in the collection there are around 850 on display at any one time throughout the museums five huge display halls.
Museum staff will be on hand to speak with you about not only the display bikes, but also what else the museum has in its inventory – of which this selection just scratches the surface of!
If you'd like to see more of the expansive range of classic machines, we're very happy to be able to offer Half Price Entry to the National Motorcycle Museum.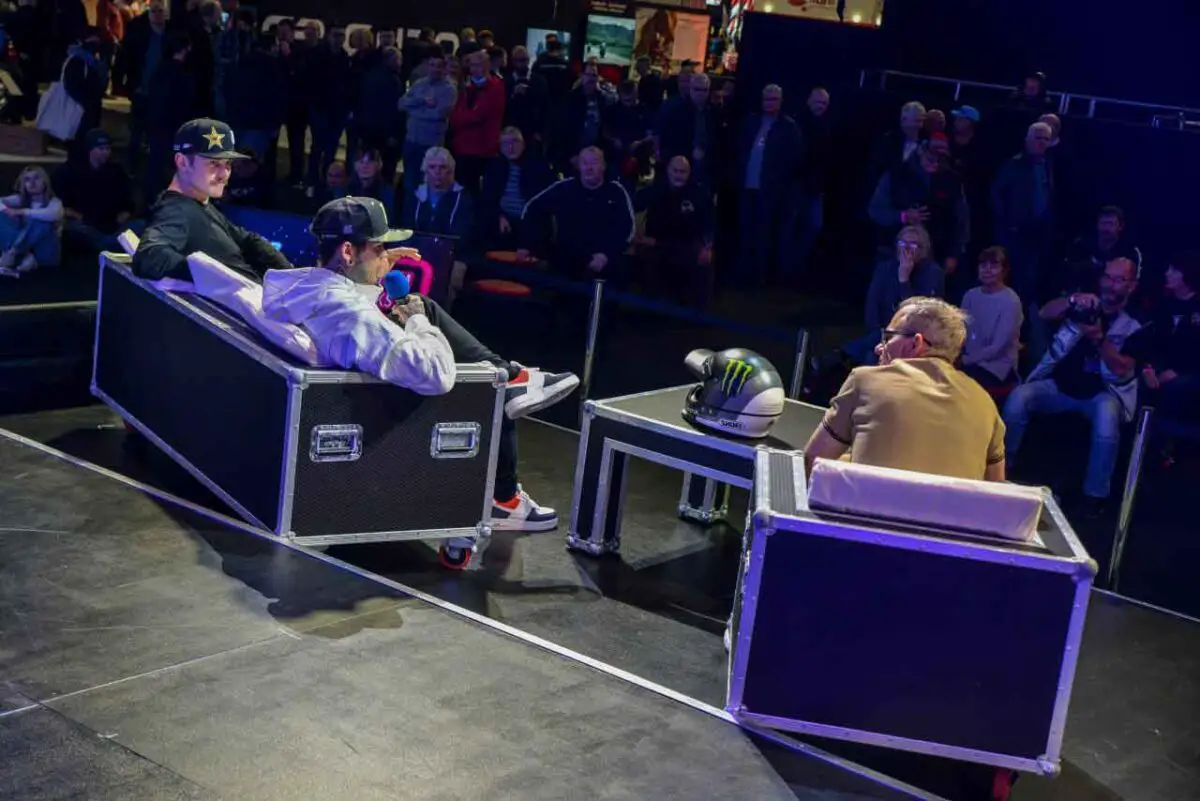 RIDE BIKES
Test Ride Zone
Hall 3a
MCIA TryRIDE
Hall 2
Experience Adventure
Hall 4
S04 Nanocar Test Drives
Hall 3a
OSET Trials Experience (6+)
Hall 4
Kawasaki Superteen Challange
Hall 3a
BRAND NEW: EM Trials
Hall 4
Honda Rolling Road
Hall 4
Electric Test Ride Zone
Hall 2
BMW Rolling Road
Hall 4
Arenacross Youth MX Experience
Hall 4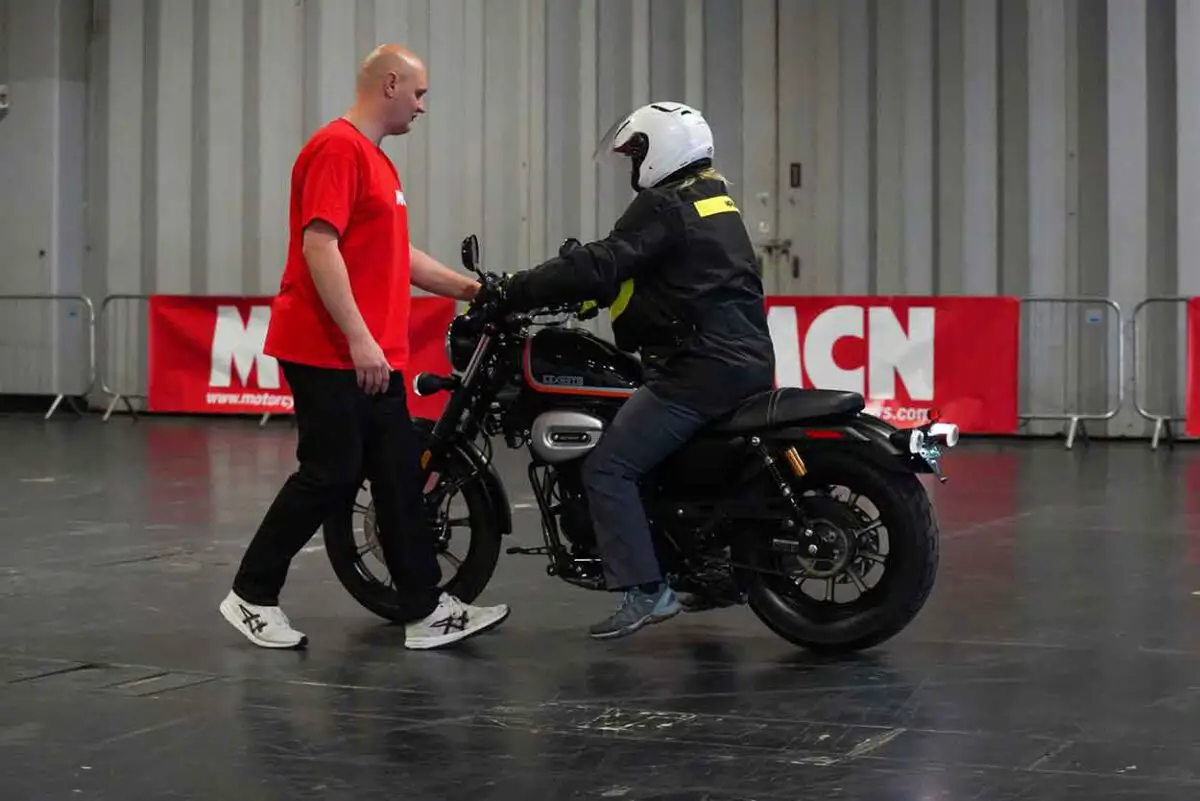 TEST RIDE ZONE
The Test Ride Zone will return in 2023 with a great line up of bikes from leading manufacturers.
Along with a FREE ride, all the safety equipment will be provided to keep you safe on the road, along with an experienced product technician to ensure all the kit fits correctly. So visitors travelling to the show by train or car are still able ride. Visitors will get a real feel for their chosen bike and can then wander to the manufacturer for any questions they may have.
Available Bikes (AS AT 31/10) :
BENELLI
Benelli TRK702
Benelli TRK702X
Benelli TRK702X
Benelli Leoncino 800
Benelli Leoncino 800 Trail
Benelli 752S
MBP C1002V
MBP C1002V
CF MOTO:
450SR
300NK
450SR
700CL-X Adventure
700CL-X Heritage
800MT Touring
800MT Sport
800MT Touring
HONDA:
CL500
XL750 TRANSALP
CB750A Hornet
CRF1100D4
CRF1100A
GL1800BD
CBR1000RR-R SP
NT1100D
CB650R
KYMCO:
AK 550 Premium
CV3
MBP:
MBP C1002V
NORTON:
Commando 961 CR
Commando 961 SP
ROYAL ENFIELD
Classic 350
HNTR 350
Meteor 350
Scram 411
Himalayan
Interceptor 650
Continental GT 650
Super Meteor 650
SUZUKI
Hyabusa
GSX-S1000GT
GSX-S1000
GSX-8S
V-Strom 1050DE
V-Strom 1050
V-Strom 800DE
V-Strom 800RE
TRIUMPH
Tiger 1200 GT Explorer
Tiger 1200 Rally Pro
Tiger 900 GT Low
Tiger Sport 660
Trident 660
Street Triple RS
Speed Triple RS
Speed Twin 1200
Scrambler 900
Rocket R
YAMAHA
Nikken GT
XSR900
Tracer 9 GT+
MT-10
MT -10 SP
MT-09 SP
ZERO
SR/F
SR/F
DSR/X
SR/S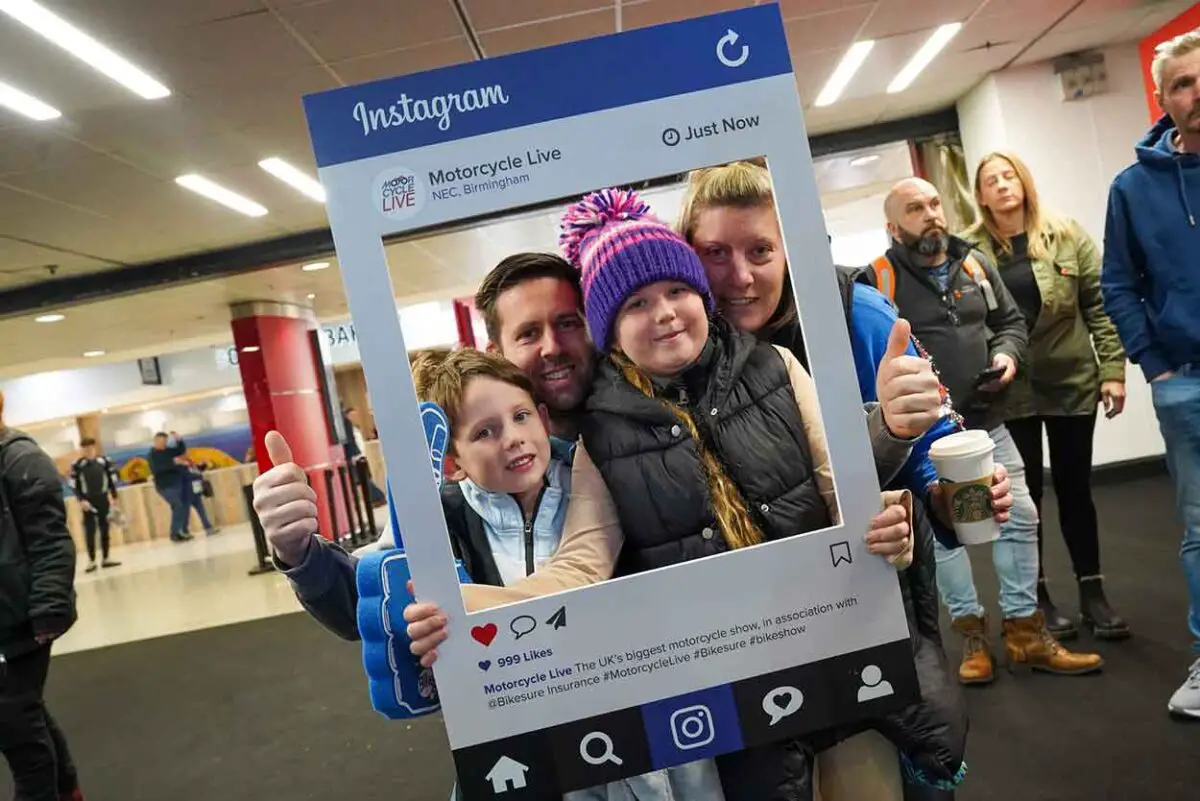 MCIA TRYRIDE IN ASSOCIATION WITH MCN
MCIA TryRIDE, offers the first step on to two wheels. Whether you're looking to go from pillion to licence holder, improve your commute times and reduce your costs, or gain some travel independence.. start here.
Every day during the show – MCIA TryRIDE will offer free motorcycle lessons with a professional instructor, and provide protective clothing too.
Participants will be introduced to the brakes, gears and slow speed handling, under the careful and encouraging guidance of our expert instructors. Offering a great introduction on to two wheels, why not have a go and see if see if you can improve your commute, or enhance your leisure time. Life on two wheels opens up many opportunities for fun and freedom whilst also solving your every day transport needs.
MCIA TryRIDE is open to anyone aged 14 or over and is absolutely free.
It is equally suitable for someone who's thinking of returning to riding, or for complete beginners.
An entrance ticket to the show is required to take part in this feature. All protective equipment required to participate will be provided and bookings are only taken on the day.
EXPERIENCE ADVENTURE PRESENTED BY DUCATI, HONDA, ROYAL ENFIELD, TRIUMPH & YAMAHA
Motorcycle Live is pleased to once again present Experience Adventure, supported by Ducati, Honda, Royal Enfield, Triumph and Yamaha, with clothing supplied by Bell Helmets, RST Jacket, Jeans, gloves and boots. The adventure bike skills course will be designed to introduce riders to their first taste of adventure riding which will include tuition, on bike set-up, body positioning and balance across a number of testing terrains.
Participants are able to choose from a stunning range of machines on offer.
To participate visitors must hold and produce a full UK motorcycle licence, pass a breathalyser test (we operate zero-tolerance) and complete a competency test. Visitors with an A2 licence will also be able to participate using appropriate models. A full briefing will be given.
Bikes Available Include
DUCATI
DesertX
Description: DesertX is the first modern Ducati with 21 "front wheel and 18" rear, long stroke suspension and a new frame designed specifically for the off-road experience.
DesertX is an opportunity to experiment with a new design language, seeking inspiration in the history of African Rally and the result is a solid, clean, modern design, based on shapes taken from the most adventurous off-road world. It is a bike that wants to be solid and functional at the same time.
HONDA
CRF1100L Africa Twin
On offer is hard-edged off-road performance from an athletic, lightweight chassis with slim rally-style bodywork and characterful, torque-heavy 1084cc engine. A full electronics package uses a six-axis Inertial Measurement Unit to manage Honda Selectable Torque Control, cornering ABS, Wheelie Control, Rear Lift Control and cornering detection functionality on the DCT version.
Practicality comes in the shape of multiple riding modes, standard fit cruise control, USB port and full colour 6.5-inch TFT touchscreen incorporating Apple CarPlay® and Bluetooth connectivity. (Full licence required).
CFR300L
We've reborn the CRF300L with a lightweight chassis, slimmer bodywork and boosted power and torque from the engine. But, while the specification has improved, the brilliant dual-purpose formula stays the same. The qualities that make it so good off–road – slim proportions, peppy throttle response, agile steering and supple suspension – also make it brilliant around town. The CRF300L enlivens any weekday commute with an enjoyable, satisfying all-round performance. And, come the weekend, this is a motorcycle born to explore. (Can be ridden on an A2 licence).
ROYAL ENFIELD
Himalayan
The most versatile Royal Enfield motorcycle that can take riders almost everywhere they want to go – On road or Off-road. Ride along on a journey to the toughest terrains with the Royal Enfield Himalayan. Decades of expeditions. Thousands of kilometres of traversing the most challenging terrain. Years of living and evolving with a machine that responds to the mountains. That's how we made the Himalayan, our first dual-purpose motorcycle. Here is how it was built to be tough, versatile, and adaptable to all kind of terrain. Go anywhere your adventures takes you.
Scram 411
Today's world is full of opportunities. And obstacles too. It demands constant switching between modes. Work and play, night and day, rough and smooth, stop and go, fast and slow. The scram 411 is built for this state of flux. Royal Enfield's high-altitude adventurer DNA has evolved from decades of expeditions and thousands of miles of rides across the most challenging terrains in the world. The scram 411 is derived from this very DNA. It is a multi-purpose tool optimised for agility, an ally that's always ready for whatever life has in store. This is the scram 411.
TRIUMPH
Triumph Tiger 900 Rally Pro
Setting a benchmark to take your riding off-road with total confidence, the Tiger 900 Rally Pro is designed to deliver all you need, for any road or ride, whatever the destination or distance. This incredible bike is packed with range-topping levels of category-leading specification for maximum off-road adventure and complete capability on the road.
Tiger 1200 Rally Pro
Pure adventure, absolute advantage. The most all-road capable large capacity adventure motorcycle you can buy, the Rally Pro will take your adventure to the next level. In the dirt or on the tarmac, the Rally Pro combines capability, comfort and performance for the ultimate all-road adventure.
Scrambler 900
Contemporary scrambler style, thrilling torque-rich Bonneville performance, rider-focused technology and intuitive handling – the Scrambler 900 delivers a modern scrambler attitude with capability and performance for urban riding and off-road.
Scrambler 1200 XC
The real deal, with all of the road-focussed ability of a modern adventure bike, plus genuine off-road scrambling capability, for the ultimate ride, whatever the surface.
However, you define adventure, and wherever the road takes you, the Scrambler 1200 offers unparalleled capability, both on and off-road
YAMAHA
Tenere 700
Celebrating 40 years of the Yamaha Ténéré the latest Ténéré 700 has redefined the Adventure bike market with a perfect blend of power and weight that delivers outstanding off-road agility and genuine on-road performance. The proven 690cc, CP2 engine and Rally Race inspired looks complete the package. Find out more here.
Tenere 700 World Raid
The Ténéré 700 World Raid offers an even more sophisticated package with its hi-specification, long-travel off-road suspension and its long-distance twin fuel tank set-up. If you're serious about travel and adventure this machine is built for you and with Yamaha reliability and quality its ready to tackle any journey, anywhere. Find out more here.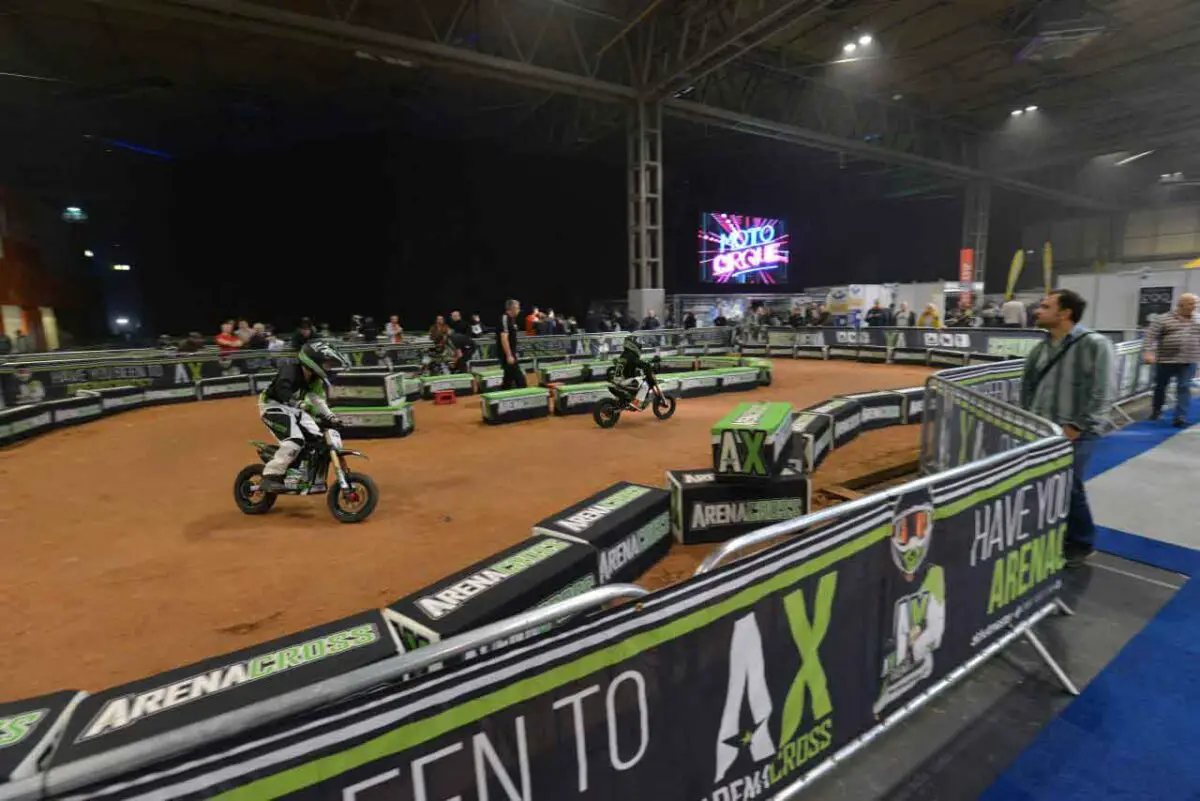 OSET TRIALS EXPERIENCE (6+)
We're delighted to welcome back OSET Bikes and the opportunity to 'have-a-go' on the world's, leading, electric, off-road motorcycles.
If you're age 6 – 96, above 105 cm and weigh below 90kg you can ride the latest OSET 20.0 or OSET 24.0. So adults can have a load of fun too!
You'll have up to 15 minutes to test your riding skills over a range of obstacles, as you get a taste of how to develop techniques that will make you a better rider – no matter what form of two wheels is your passion.
We'll provide helmet and gloves. Suitable for absolute beginners, our ACU qualified instructors will take you round the course (we just turn down the power, speed and response to keep you safe). You must wear closed-toe shoes.
Booking is on the day with morning (9am – 12.30pm) and afternoon riding slots (1.30pm – 4.30pm).
KAWASAKI SUPERTEEN CHALLANGE
BRAND NEW FOR 2023!
Fresh from announcing the exciting new Kawasaki British Superteen Championship, Kawasaki have teamed up with Moto Trainer Simulator to create the "Kawasaki Superteen Challenge". Using four Kawasaki Ninja ZX-4RRs, the simulator will let visitors go head-to-head, with daily prizes on offer for our winners!
Race fans are going to be well-catered for by Kawasaki, with racing announcements and interviews being conducted throughout the nine-day event while the FS-3 Racing British Superbike duo of Jason O'Halloran and Max Cook will be revealing their 2024 livery live on the stand.
EM TRIALS EXPERIENCE
BRAND NEW for 2023, we're pleased to present the Electric Motion Trials Experience.
Visitors aged 16+ with either a motorcycle licence, ACU or CBT will be able to try trials riding around a mini-course to really test the skills of both the bike and the riders! Riding a choice of the 2024 Epure Sport or the 2024 Epure Race bikes, visitors will be able to try the latest bikes, all within the confines of the show.
This feature can only be booked upon arrival at the show with both morning (9am – 12pm) and in the afternoon slots (1pm – 4pm).
Riders will receive tuition from an experienced instructor during their 15 minute ride, with boots and helmets provided.
HONDA ROLLING ROAD
A live rolling road will provide the opportunity for visitors to experience first hand the super-fast and super-smooth shifts of Dual Clutch Transmission, all on board our latest award winning touring bike, the NT1100.
ARENACROSS YOUTH MX EXPERIENCE
Back for 2023! We're delighted to be able to bring our Arenacross Youth MX Experience back to Motorcycle Live.
The purpose built dirt track will be open each and every day of the show, offering a riding experience for our younger visitors. Youngsters aged between four and twelve will be able to get kitted out in motocross clothing, gloves and a helmet and then unleashed on a circuit designed to give a full on motocross experience to novices and more experienced riders alike.
There will be a cost of £20 per child (card only) to participate in this feature. Places can only be booked upon arrival at the show. Participation is subject to availability and all equipment is provided.
BMW ROLLING ROAD
The BMW rolling road provides the perfect opportunity for would-be riders to get behind the bars of a motorcycle in total safety., while experiencing the feel of riding and the controls of a motorcycle.
Using the A2 licence-friendly G 310 R roadster, the Rolling Road is a seamless introduction to the fine balance of throttle and clutch control, giving anyone who has ever dreamt of owning a motorcycle their first taste of real riding.
ELECTRIC TEST RIDE ZONE
We are excited to see the return of the Electric Test Ride Zone! Visitors with a full A, A1 or A2 licence will be able to test ride an electric motorcycle / scooter of their choice, indoors around our indoor track.
If you've never ridden electric before, are already an electric convert looking for your perfect ride or have some questions you'd like to talk to experts about before taking the plunge – get yourself down to the Electric Feature in Hall 2, to see what the future of mobility looks like.
A full list of bikes /scooters and motorcycles will be published as soon as these are available.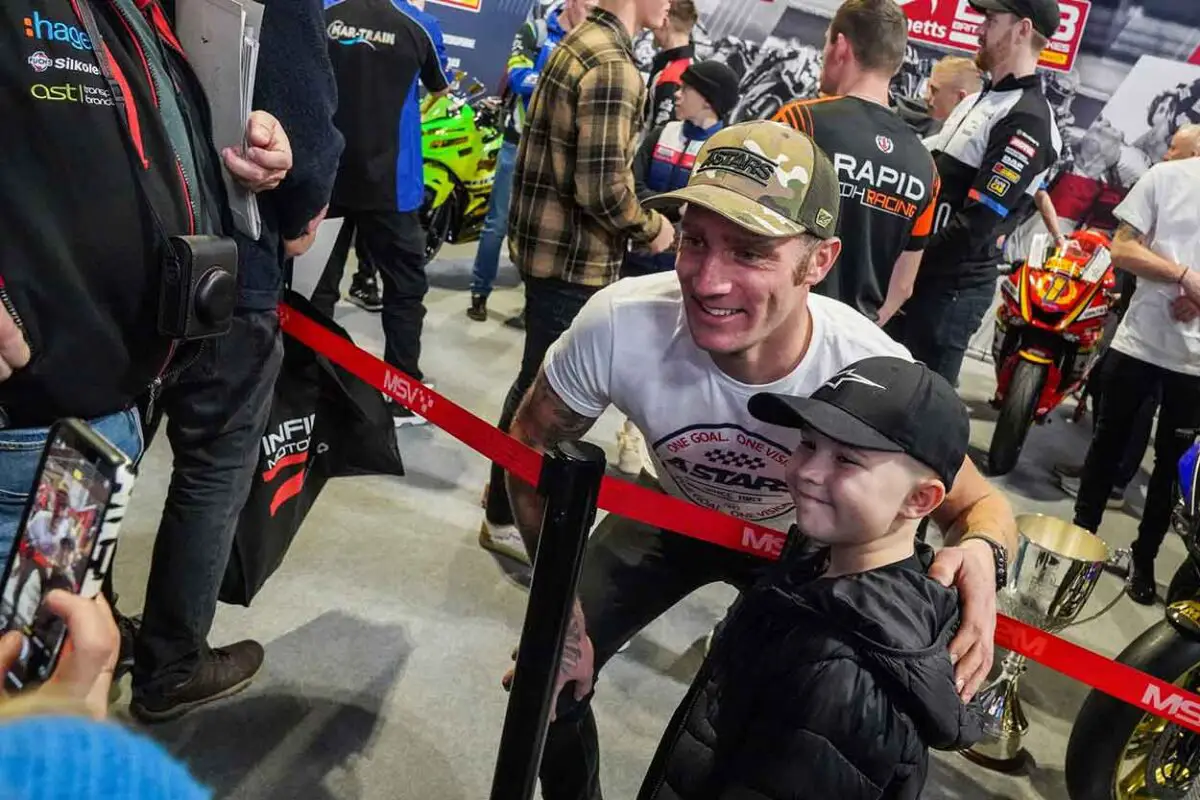 EXHIBITORS A-Z
#
151s Compression Base Layer
A
Abba Motorcycle Stands
ACU / FIM
Adventure Bike Rider
Adventure Bike Shop
Airoh
AJS & Matchless Owners Club
Apex 66
Arai
Arkayuk.co.uk
ARN Race Leathers
Artisan
Ashben Design & Conversions
AutoGlym
B
BELL HELMETS
BEN – Support for Life
Benelli
Bennetts British Superbike Championship
BHP UK
Bike House
BikersWear Bham Ltd
Bikertek
Bikesure Insurance Services
BikeTrac
BMW Club, The
BMW Motorrad
BN European Tours
Branson Automotive
British Mini Bikes Racing
BSA Motorcycles
C
Can-Am
Canadian Motorcycle Adventure Tours (CMA)
Caofen
CCM Motorcycles
Central Wheel Components / SM Pro
CFMOTO
City of Leather
City Scoot
CL9UD
Click2Buy
Clix Therapy
Cochet Folding Motorcycle Trailers from LNB Towbars & Vehicle Extras Ltd
Custom Fit Guards – Custom Ear Plugs
Custom Made Insoles
D
Dainese Chelmsford
Datatag
Datatool
Davinci Furniture
Delta Direct
Ducati
Duramat
DustOff! Covers
E
EagleRider Motorcycles
Elite Rider Hub
EM
Engineered by Zicam
Eskuta UK
F
Fantic
Formula Prostocks Racing Club
G
Garmin
GasGas
Gazeboshop
Gearchange
GIVI UK
GoPro
H
H & Z Corporation
Haggis Tours
Hagon Products
HEL Performance
Helite UK /Airvest Ltd
Helmet City
Herald Motor Co
Hidow
Hiplok
Hogtech Motorcycles
Honda Approved Motorcycle Training
Honda Owners Club (GB)
Honda UK
HORWIN
Hotrod Clothing
HRS Motorcycles Ltd
Husqvarna Motorcycles
I
IAM RoadSmart
Inch Perfect Trials
INDIAN MOTORCYCLE
Indian Rides
Infinity Motorcycles
Innovv and Techalogic Motorcycle Cameras
Insta360
Intrepid Trails
IONS POWER THERAPY
Italjet
K
Kawasaki
Keeway
Kramer Motorcycles
Krazy Horse
KTM Sportmotorcycle UK
Kustom Yard Distribution
KYMCO UK
L
Lambretta
Langen Motorcycles
Leather Genie
Levis
Lid Lamps Ltd
M
Mackenzie Hodgson
Maeving
Magnetic Jewellery
Marco Holt Racing
MaxiMomoto sl Ltd
MBP
MCN (Motorcycle News)
Mega Motorcycle Store
Mental Health Motorbike
Mercury Custom Plugs
MIC Connect
Mondial
Mosko Moto
MOTO-MATE Ltd
Motofast
Motor2Travel
Motorbikebits
Motorcycle Accident Claims
Motorcycle Action Group
Motorcycle Funerals Limited
Motorcycle Industry Careers Hub
Motus Bikewear Ltd
MV Agusta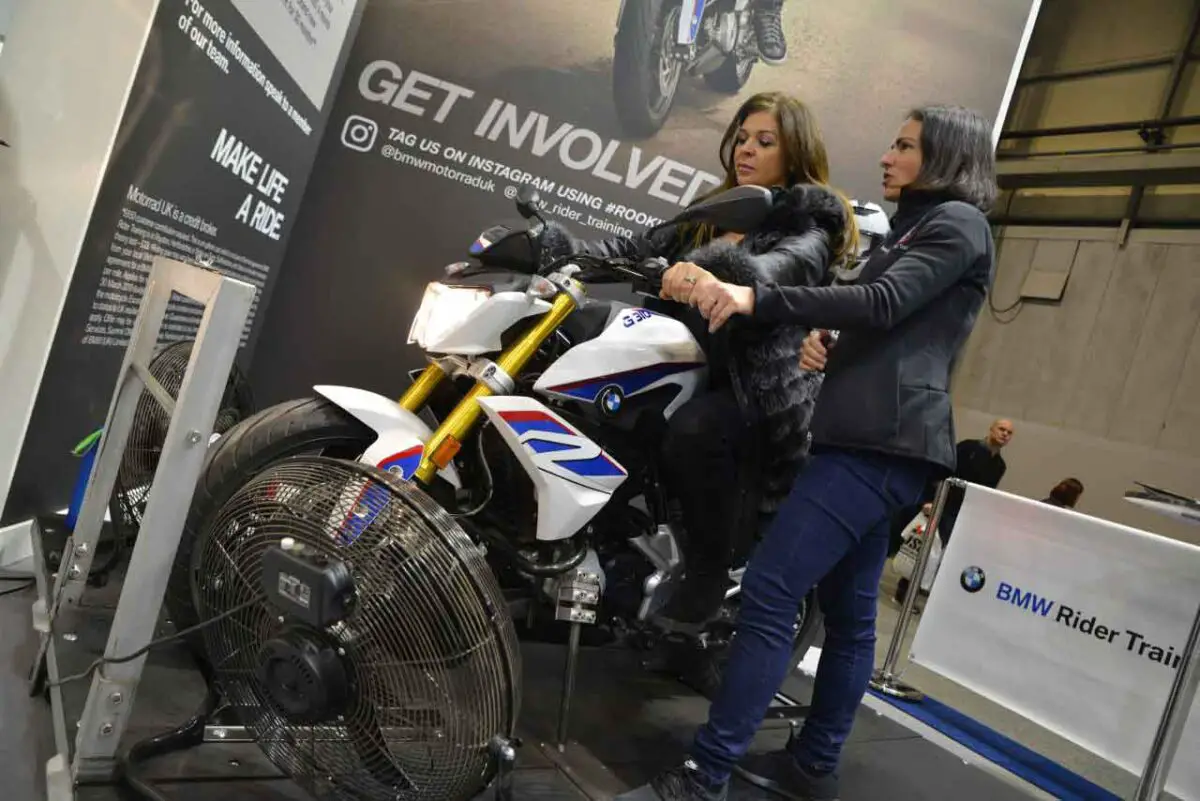 N
National Highways & 999 Partners
Nationwide Association of Bloodbikes
NGK Spark Plugs (UK) Ltd
Norton Motorcycles
O
Ohvale
Okulan
Orange & Black Motorcycle Tours and Rentals
OSET
P
Paradise Motorcycle Tours
Paton
Phoenix Motorcycle Training Ltd
PHR Performance / Ohvale UK / Peter Hickman Racing Merchandise
PLUGZZ Custom Hearing Protection
Pop Bang Colour
Powerbronze International Ltd
Q
Quad Lock
R
R&G
Racetorx
RacingPrints
RAMS Adventures
Red Torpedo
Renapur
Renedian Adventures
REVV Ultimate Bike Tours
RIDE 70s Motorcycle Touring Italy
Riderwear
Roadskin® Limited
Royal Enfield
RST
S
SCOTT LEATHERS
Scottoiler
Sealey
SHAD
SHARP
Sheffield Motorcycle Centre
Shop4Bikers
Silence UK
Silver Coast Enduro Tours
Sole Mates
SORRYMATE.COM
Speedwear Ltd
SQUIRE
STAYSTAINLESS
Sur-Ron
Suzuki GB PLC
T
The Machine Shop
The National Motorcycle Museum
Tornado Sports Ltd
Trail Riders Fellowship
Triple x Trading Ltd
Triumph Motorcycles Ltd
Triumph Owners' Motor Cycle Club
True Heroes Racing
Two Wheels for Life Registered Charity
U
UGGLY&CO
UK Motorbikes
Ultimate Ear Protection
Ural Motorcycles
V
Vintage Metal Sign
ViPER VPR.303
Visin LTD
VISITWallonia
VMoto Soco
VOGE
Vulpin
W
Watsonian Sidecars
WH05DAT
White Hawk Products
Winit Competitions Ltd
Y
Yamaha Truck
Yamaha UK
Yashaz Leather Ltd
Z
Zaeta
Zero Motorcycles
Zerofit
Zontes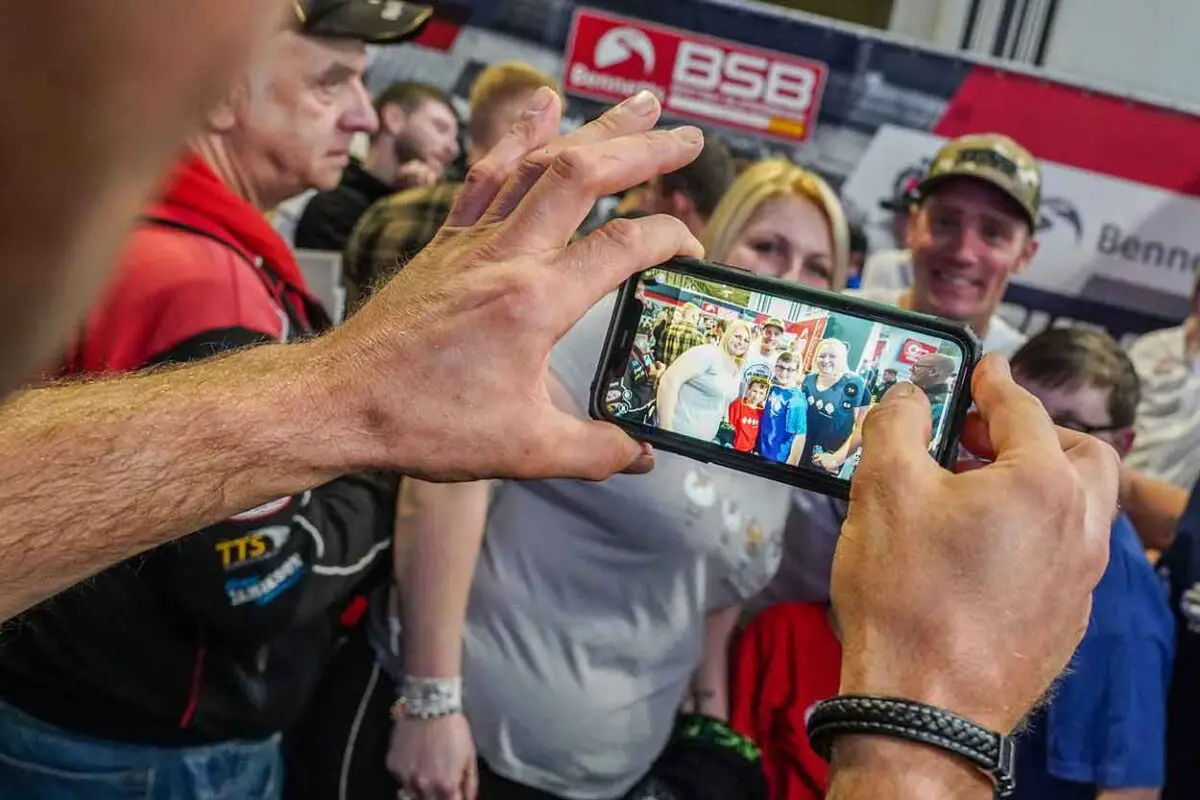 FAQ: Frequently Asked Questions
How much are tickets?
Please visit our Ticket Information page
Tickets can also be purchased on the day of your visit, please note the on the door prices.
Tickets are valid for entry on one day only.
Do you offer a disabled concession?
We are proud to be working with The Ticket Factory to offer accessible tickets for disabled customers.  If you require carer support to access the show then a complimentary carer ticket can be booked online via the ACCESS scheme from the normal booking link.  If you would like to book over the phone or do not have an Access card, please call (freephone) 0800 640 5001. A complimentary carer ticket will be issued when a full priced adult ticket is purchased.
Once on site, if a visitor requires assistance to access the show, a free carers ticket for each full priced ticket can be attained from any of the ticket sales kiosks.
Is there wheelchair access?
Yes, click here for details (you will be taken to the NEC website). Wheelchairs can be hired from the NEC by emailing [email protected] please allow three days for a reply.
What is the address of the NEC?
Birmingham, B40 1NT
What facilities are available?
To find where and what the facilities are at the Show Click Here. The plan includes disabled toilet facilities, cloakroom, breast feeding areas, cloakrooms, banks, medical centre and more.
Can I smoke inside the Halls?
Sorry, smoking is not allowed anywhere inside the venue aside from the designated smoking areas. No excuses, no exceptions. This also applies to e-cigarettes and vaping. Our designated smoking areas are outside the Piazza entrance &  the Piazza garden (weather and daylight permitting).
Can I take photos?
Yes, please feel free to take photos or record footage. Feel free to share these on Instagram, Facebook or Twitter using #motorcyclelive or @motorcyclelive
Is there a cloakroom for my helmet / leathers?
There will be a cloakroom available where leathers and kit can be left, this will be located in the piazza cloakrooms. The cost is £2 for coats and umbrellas, £3 for luggage.
Are dogs allowed in?
Only Guide/Assistance dogs are allowed entry.
What age can children get in for free?
Children aged five and under get in free with a paying adult – no ticket is required. Children aged 6 -18 are charged at the child rate (with a paying adult).
What are the parking facilities and costs for cars?
£10.95 parking is available when booked alongside your entry tickets (prior to 17th November 2023).  Once the show opens on 18th November  parking is £17.95 if purchased on the day you visit. Buy in advance!! 
The NEC offer a discounted parking option here, this option is valid when the shop is open if booked a day or more prior to your visit.
Please note that parking fees are applicable for all vehicles parking on-site at The NEC.
What Parking facilities are there for motorcycles and scooters?
The bike park is available free of charge to all visitors who arrive on two wheels , it will be manned by NEC security staff and is subject to availability.
Upon entry to the bike park, you'll be issued with a numbered wristband. Upon return to your bike, once your wristband is matched to the that of your bike, your bike will be released. The bike park will be clearly signposted when you arrive at The NEC.
How much is parking for a coach or minibus?
£21.50 for a minibus and £26.75 for a coach.
Do you offer a group booking system?
Groups wishing to purchase Group Tickets (10 or more tickets) should contact The Ticket Factory on 0800 358 0058 or email on [email protected] for details of our special rates and services. A 10% discount is offered. Holders of group tickets do not need to visit on the same day.
Do you offer any reductions to overseas visitors?
No, all visitors are charged equally.
What catering facilities are there?
The NEC offers a variety of food outlets within the show, catering to all tastes.  Also available are catering and bar areas situated in Halls 2 and 4 built specifically for Motorcycle Live. Visitors are also welcome to bring a packed lunch. You will also find catering pods in the Piazza just outside of the show
Where can I charge my vehicle whilst at the NEC?
The NEC Offers electric parking facilities across the site.
Can I pay by cash at The NEC?
No, The NEC Is a cashless venue so you can only pay by debit/credit card outside of the Halls.  Exhibitors within the Halls may still accept cash.
Do I get a discount using my Barclaycard?
Yes, just book via this link and receive 5% off your order.
Will it be noisy?
Motorcycle events can be noisy. Should you require ear defenders for children, or ear plugs for adults these are available in the Organiser Office in Hall 2.