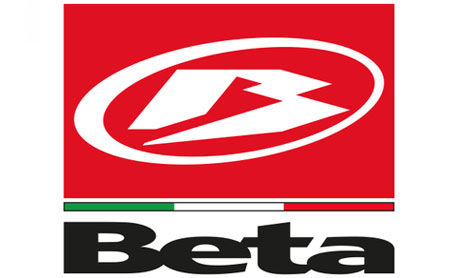 Press Release
September 26th, 2017
For Immediate Release
Paso Robles, California
Morgan Tanke grabbed 4th place, aboard her 2017 Beta Xtrainer, at Round 2 of the Enduro Cross Series in Reno. The event lasted way into the late hours of Saturday night, and competition picked up as racers battled for positioning. Tanke's solid finish placed her in fourth for the overall points standings in the series.
Ty Cullins won his qualifier round, and was off to a great start, but in the main event he got stuck in a first turn pile-up which set him back. Cullins placed 9th in the main event, which landed him in 10th place for the overall points standings for the season.
Max Gerston is injured but hopes to return for the next round in Denver.
Round 3 of the Enduro Cross, will be held on September 30th in Denver Colorado at the National Western Complex. For more information about the series go to endurocross.com
Tanke climbing through the rock garden at Reno.
Morgan Tanke Comented;
"Reno didn't really go the way that I was planning. My Xtrainer got me off to a good start and everything was looking good until the rock section where my bike got buried in the gaps. I finally got out of the rock section only to do the same thing the next lap. I'm ready to put in some more work this week and turn things around in Denver!"
Ty Cullins Comented;
"The track was pretty fast and more of a moto style, which isn't really my style but I was able to make it work and get the win in my qualifier. In the main I had a decent start but went down with a couple other riders in one of the first corners and had to play catch-up for the rest of the race. I battled my way back up to 9th by the end, my results are getting better and I'm looking to improve on them even more this weekend in Denver."
Injuries for Beta Riders at Round 11 of the GNCC
The last GNCC event in Masontown, WV was dusty to say the least. Beta rider; Jordan Ashburn, was having trouble finding his groove early on, and as he was starting to settle-in a few mishap's took him out for the day.
Asburn was unable to finish the race due to some minor injuries, but is okay and will be competing in the next event. As a result Ashburn now sits in 8th place for the overall series points standings in the XC1 Open Pro Class.
Nick Davis also found himself in trouble after loosing visibility in the dust and hitting a rock that made him go down. Davis ended up dislocating his shoulder when he landed and took a DNF, but he is looking forward to competing in Ohio.
Round 12 of the GNCC will take place in St. Clairsville, OH on October 7th and 8th. For more information on the GNCC Series go to gnccracing.com
Ashburn finding a line in some rutted-up slick sod.
Jordan Ashburn Commented;
"Well I'm bummed today didn't turn out to well. I got a bad start and it was a super dust bowl. Lots of silt with rocks and super fast fields. I was chasing 6th for a lap and a half and couldn't get close enough to make a pass. I ended up crashing in a rocky field and landing flat on my back in a bunch of rocks. One hit me right at the top of my hip and I have a baseball like knot. I tried to finish out the race but I wasn't able to."
Nick Davis battling for the inside line on the first turn in Masontown, WV.
Nick Davis Commented;
"Not a good weekend for me. Got off to a good start and was running fourth in the dust, but unfortunately couldn't see very well and lost the front end on a rock. When I came down I dislocated my shoulder and that was the end of my day."