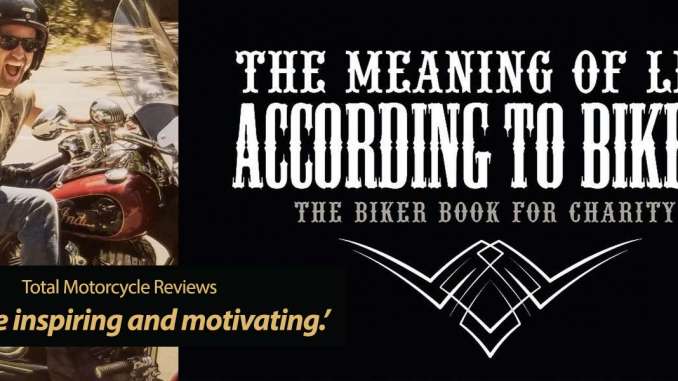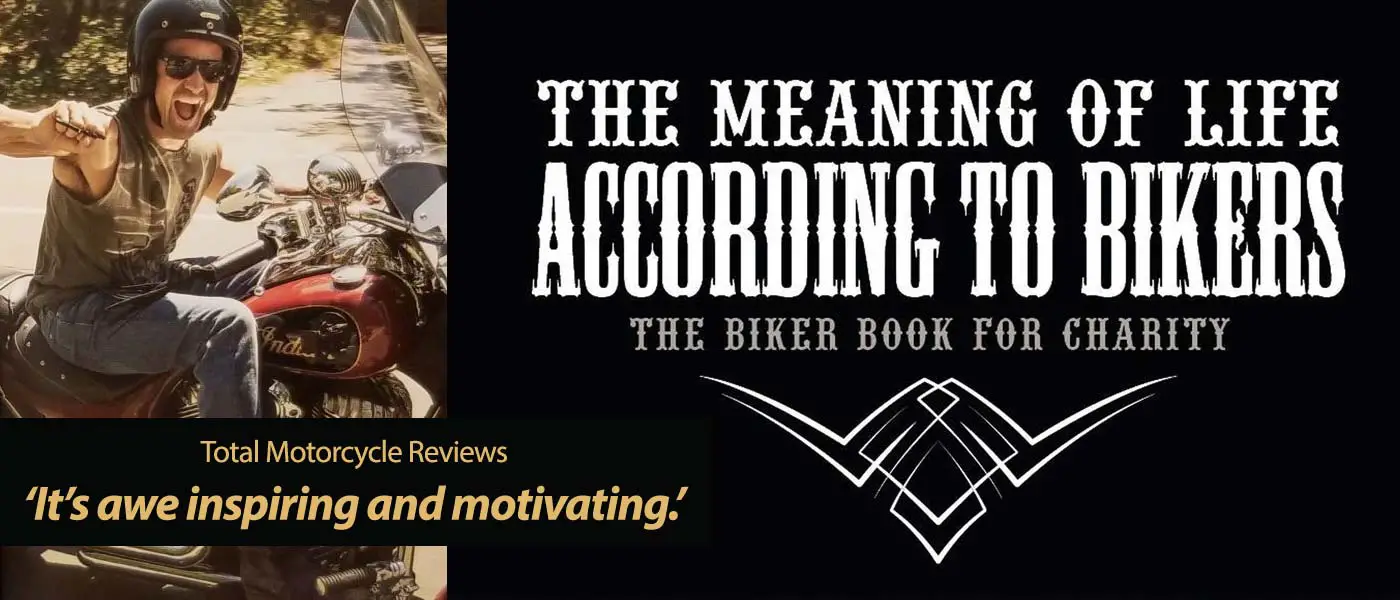 We can't ride all the time! But if you're not riding, and you're not talking about riding, why not read about riding? The Meaning of Life According to Bikers is a heart-warming collection of short quotes from fellow motorcyclists, all in answer to the question "What is the meaning of life?" Ranging from whimsical to profound, their uplifting responses are sure to brighten your day.
The Meaning of Life According to Bikers – The Biker Book for Charity
Book Review
Title:

The Meaning of Life According to Bikers –

The Biker Book for Charity
Edited and Introduced by:
Louise Lewis
MSRP:
$24.99 USD
Reviewed by:
Carrie Leaverton
Over the holidays, TMW published a Gear Talk Episode on Charitable Acts performed every day by members of motorcycle communities. Thus, we were really excited to get our hands on a copy of The Meaning of Life According to Bikers: The Biker Book for Charity, edited and introduced by Louise Lewis.
'It's awe inspiring and motivating.'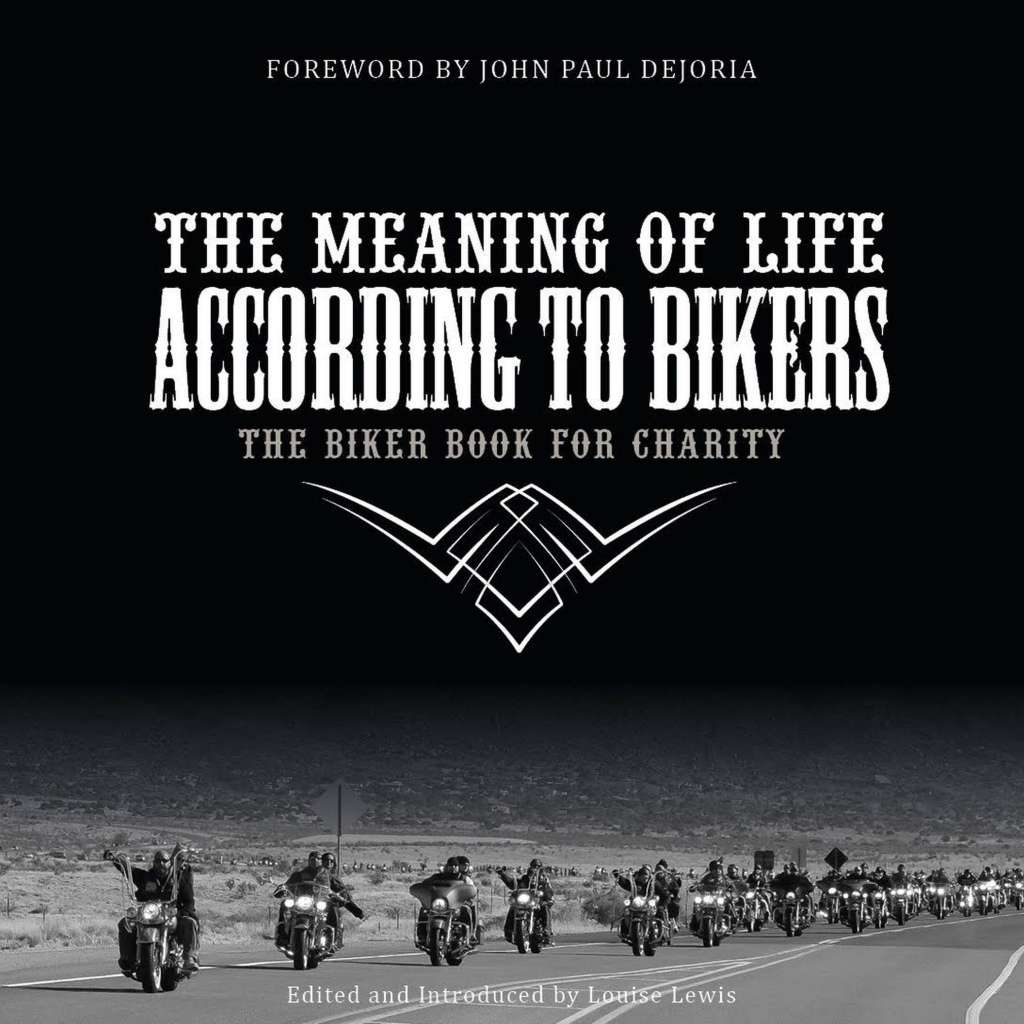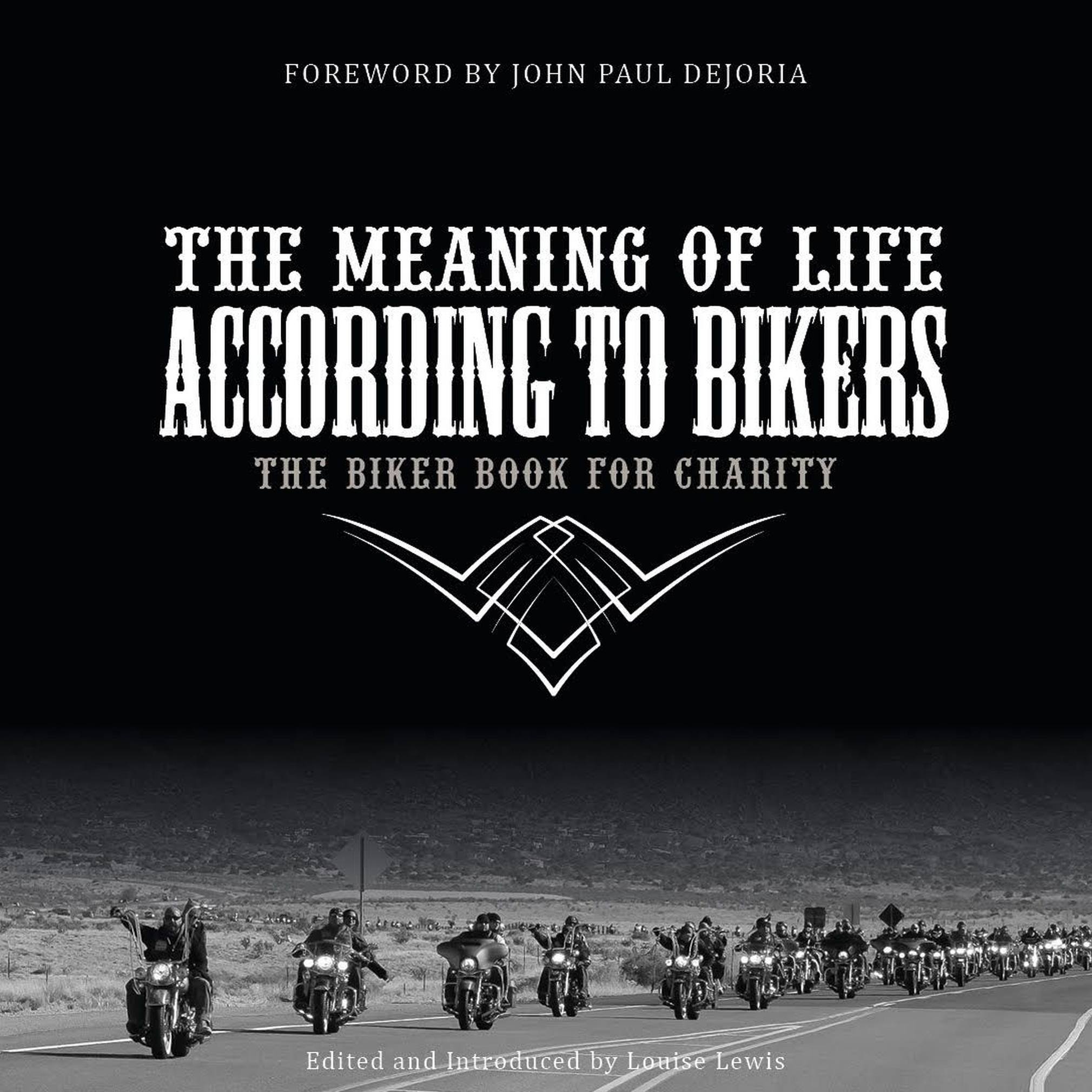 Upon first look, The Meaning of Life According to Bikers  is a saddlebag sized coffee table book. It's a handsome, rugged hardback full of portraits, artwork, insightful quotes and statements from motorcycle enthusiasts. Louise put together an impressive collection of all sorts of people, including musicians, celebrities, motorcycle manufacturers and just regular people who share the love of motorcycling. Page 132 displays Norman Reedus, model and actor in AMC's "The Walking Dead" television series, while page 114 features a quote from Cathy Lydem, a school bus driver. Whoever you are, whatever you do, Louise has found another rider who shares your passion, your voice, your insight. You and me, we are both in this book.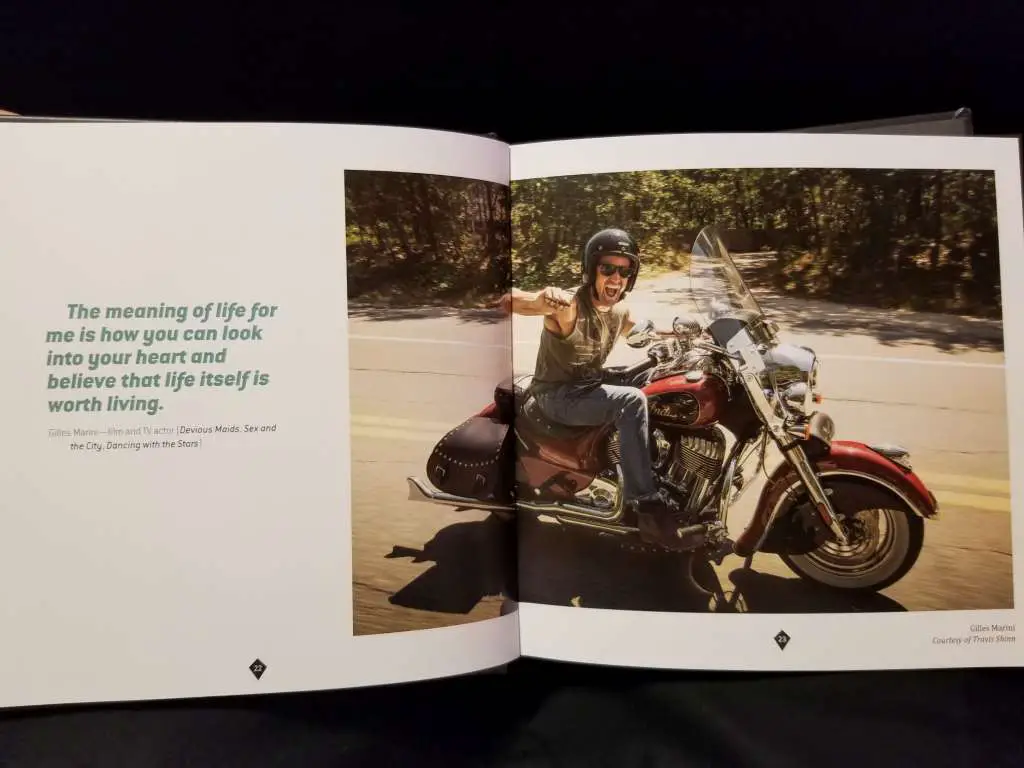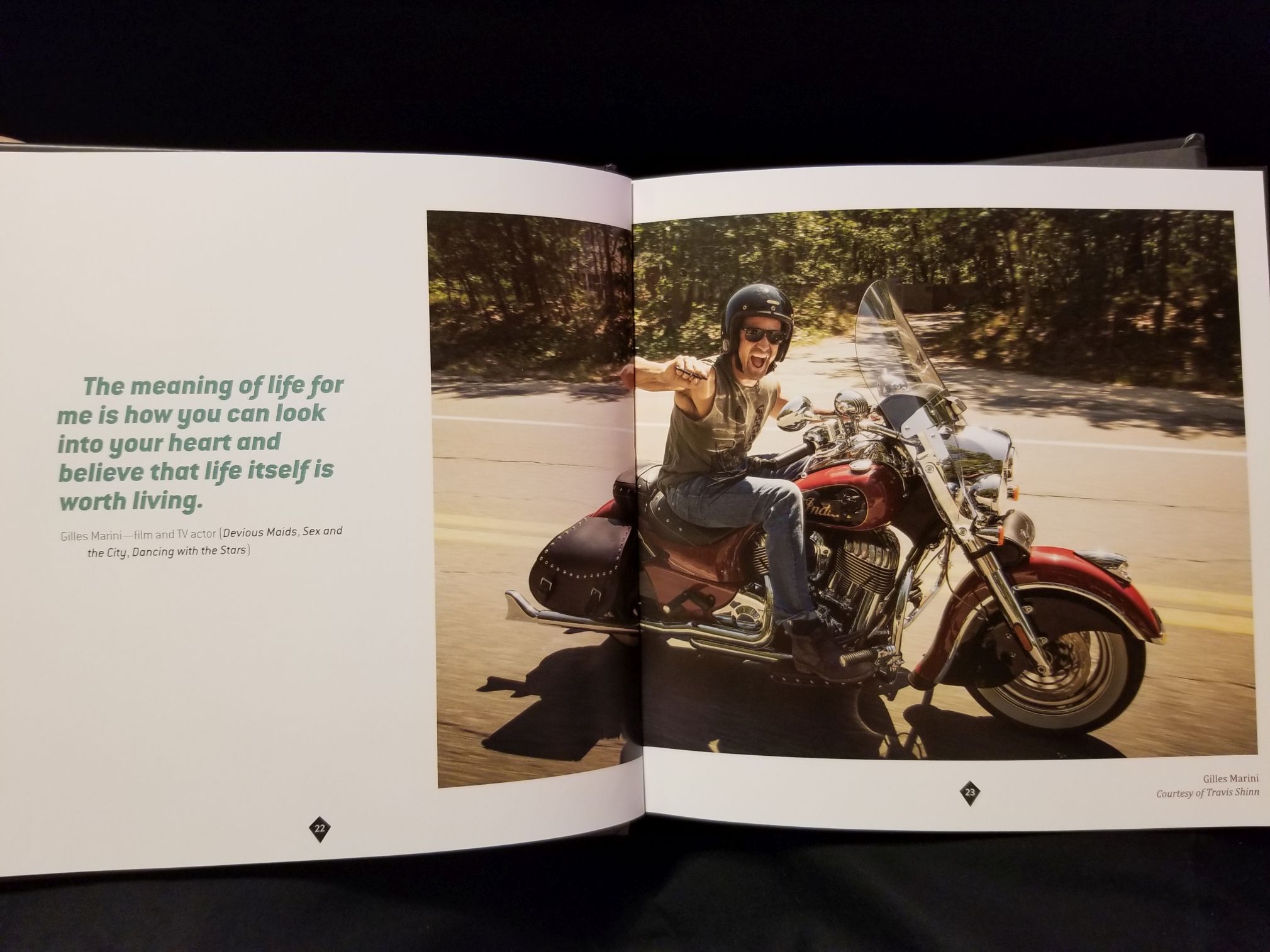 'Everyone from the local person working in a motorcycle shop to executives who lead major corporations.' 
Forward
The Meaning of Life According to Bikers begins with a generous forward written by John Paul DeJoria. Biker, Sturgis Hall of Fame & Museum Awardee. He's also known as the Founder of Patron Spirit, John Paul Mitchell Systems (of salon hair care products fame) and John Paul Pet. John states that he has 'found people in this community are the most giving human beings on the planet'. He also states about how giving the biker community is, how they really care about things other than themselves. They love the world, helping others and the land. He commends Louise for the great job she did putting this book together, how she included participants from 'everyone from the local person working in a motorcycle shop to executives who lead major corporations.'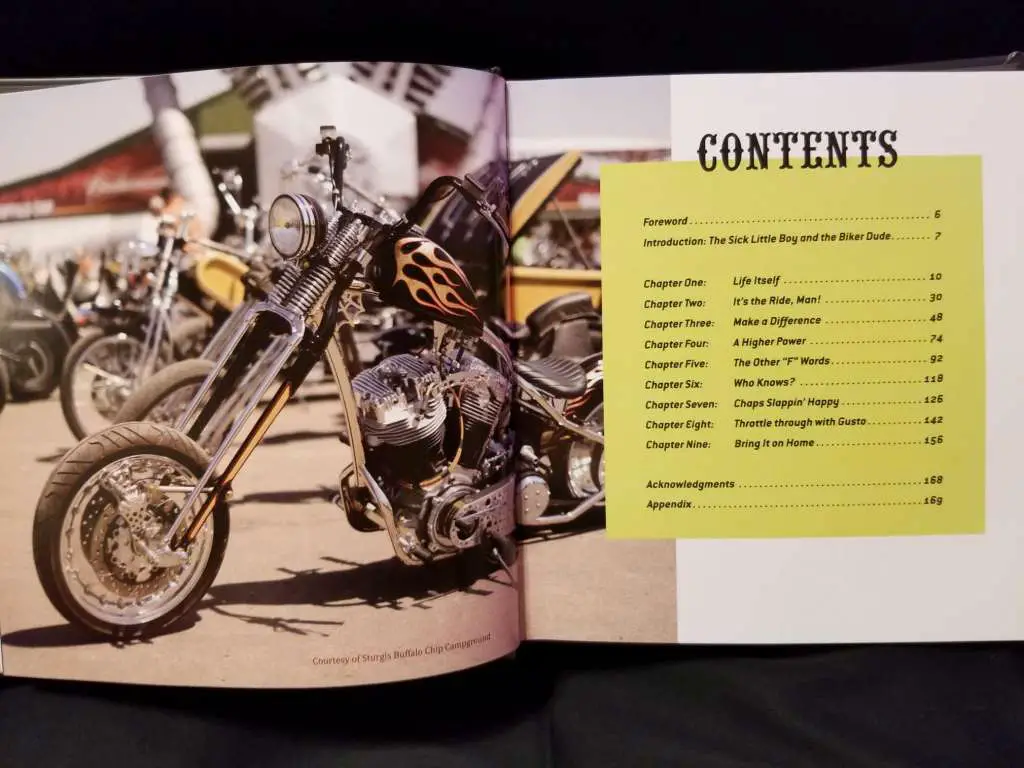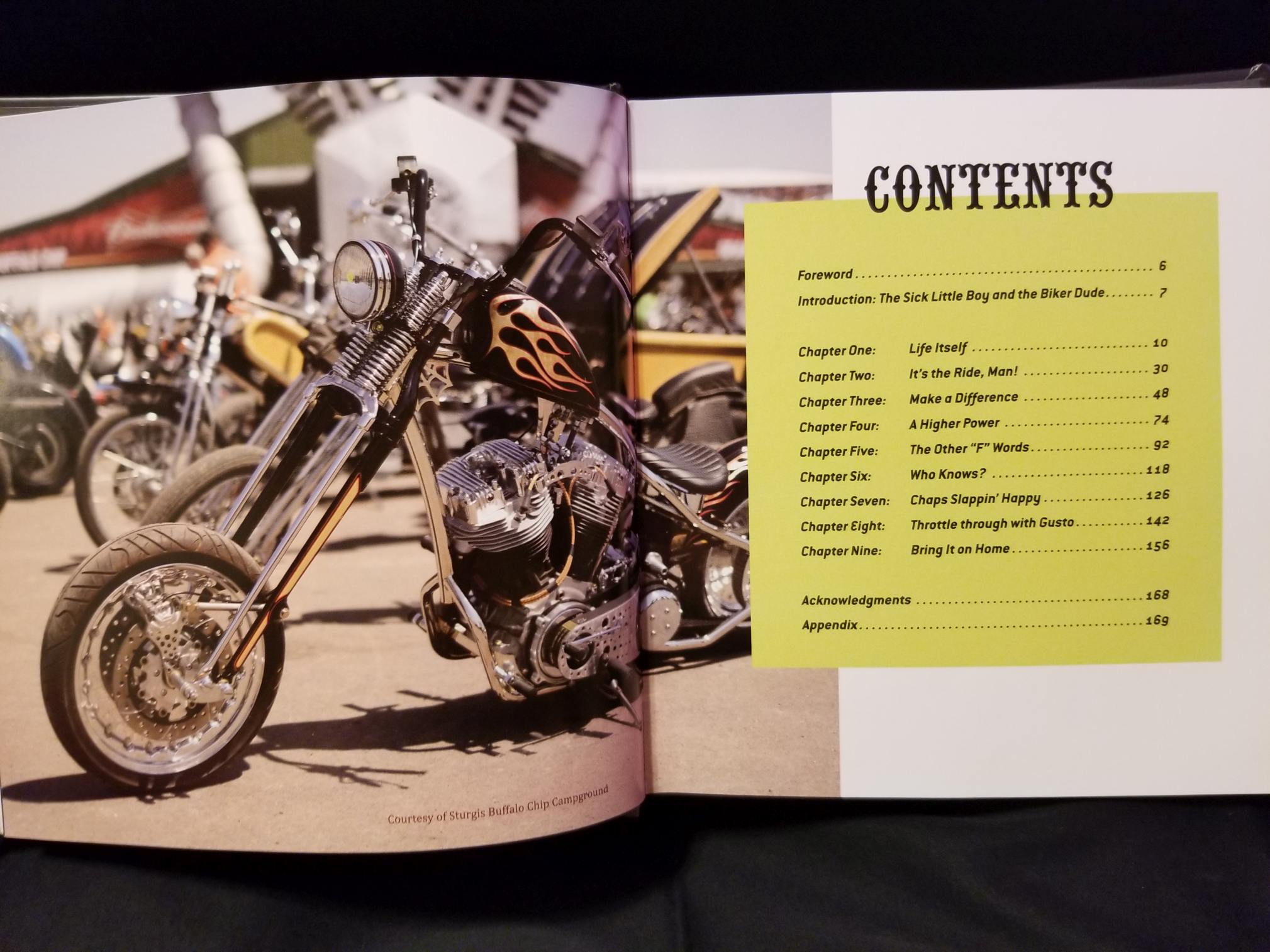 Introduction
The Meaning of Life According to Bikers is a "book for the moment", a simple collection of art and inspirational one-liners to browse when you find yourself with a quiet moment. It's not completely without stories though. Louise begins the book with a powerful introduction, a true story so emotional it made me a little teary eyed. Hard to admit that with my biker girl perspective.
The story is titled "The Sick Little Boy and the Biker Dude", (I love how Louise and the children call him a biker dude!) and it details her observations as a nurse at a children's hospital on Christmas Eve. A Harley Owners Group (H.O.G.) chapter stopped by to donate some toys to the kids, and Louise finds herself wrestling with her stereotypes and witnessing the kind of selfless compassion we all recognize immediately in the biker community. I was in turns proud of the bikers for their outreach, proud of Louise for her insight, and excited for all those kids witnessing such a stunning procession. It's a scene we've all seen or been a part of, but to witness it through the eyes of a cager was profound.
'Join me in celebrating this amazing community that continually gives back and provides a charitable example for all to follow.' 
-Louise Lewis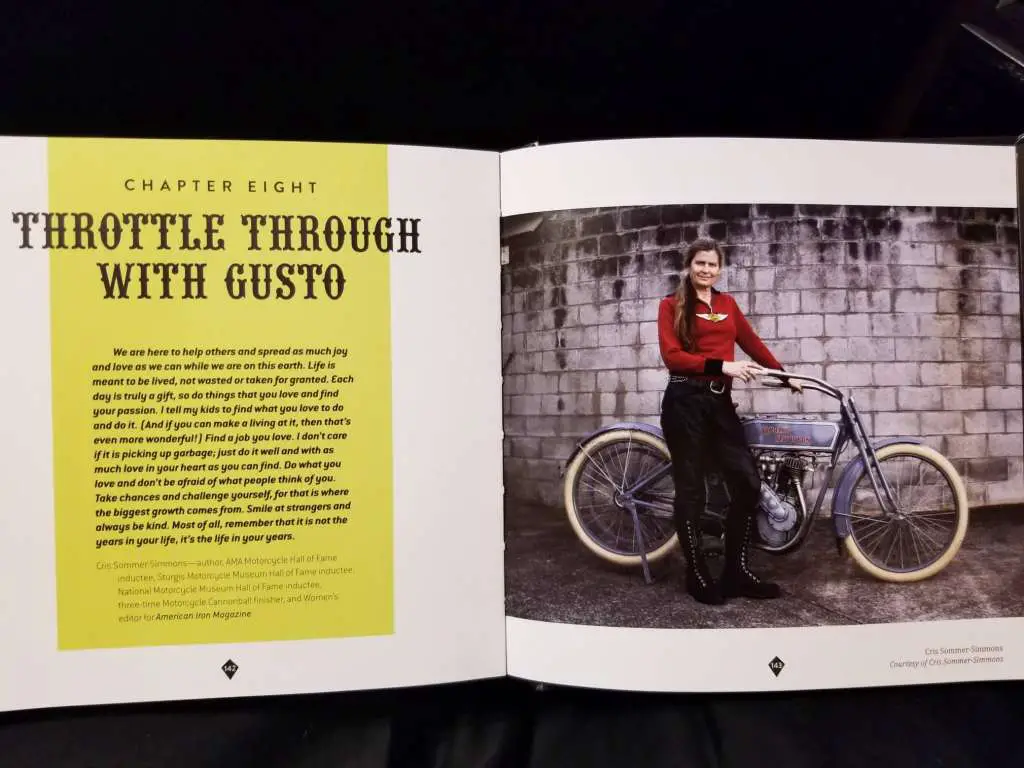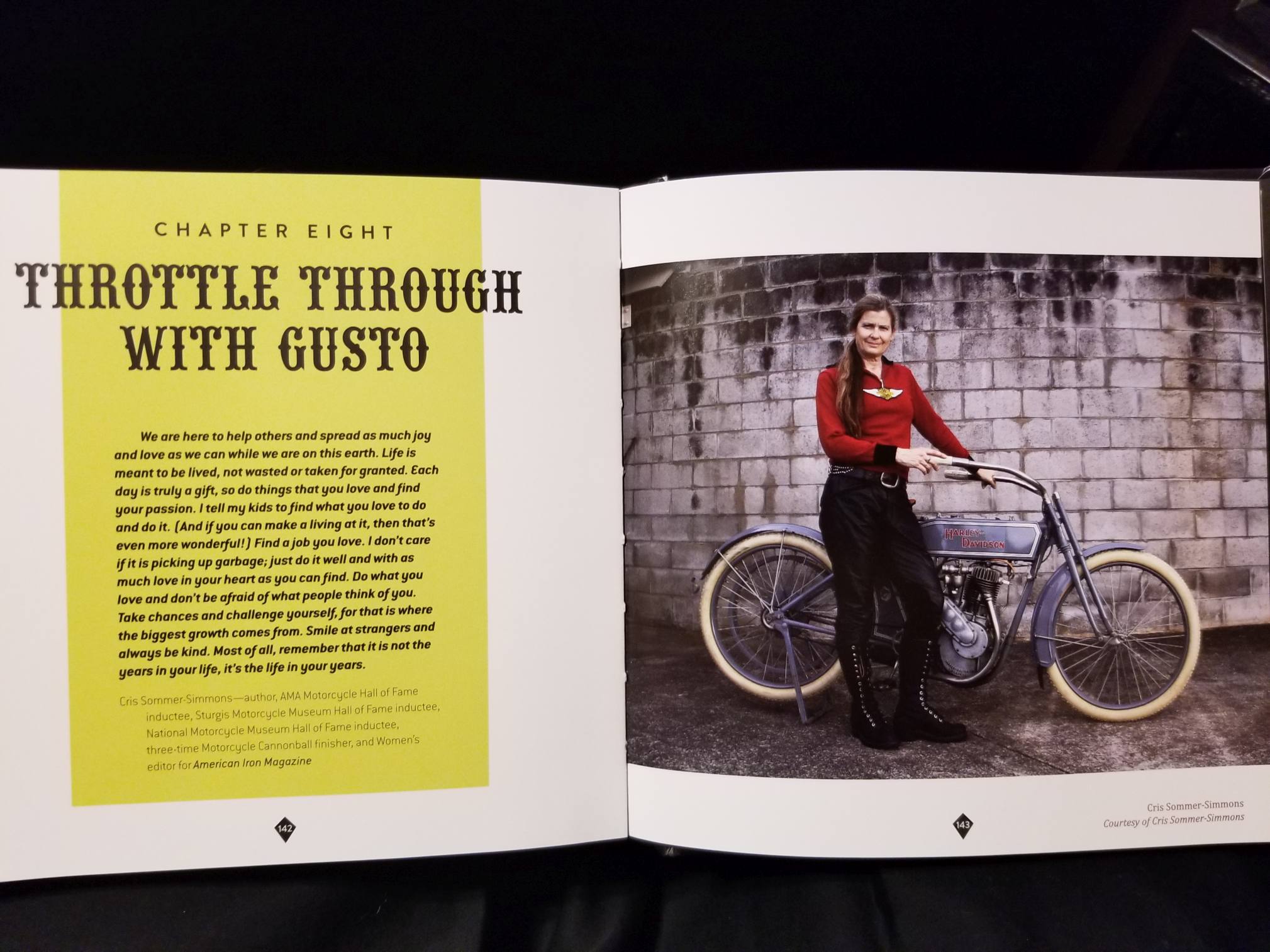 Impact
The Meaning of Life According to Bikers would look handsome on any coffee table, and your family and friends will really enjoy leafing through it. An excellent conversation starter, you're sure to find both one of your favorite celebrities and someone who could be your co-worker, bank teller, or local cashier. It's not the kind of book meant for reading cover to cover, or even page to page. I keep my copy on my nightstand, and have established a habit of reading one or two quotes each morning. It's an awe inspiring and motivating way to begin my day. For me, it's a way to stay mentally connected to other members of the biker community, whether I get to ride that day or not.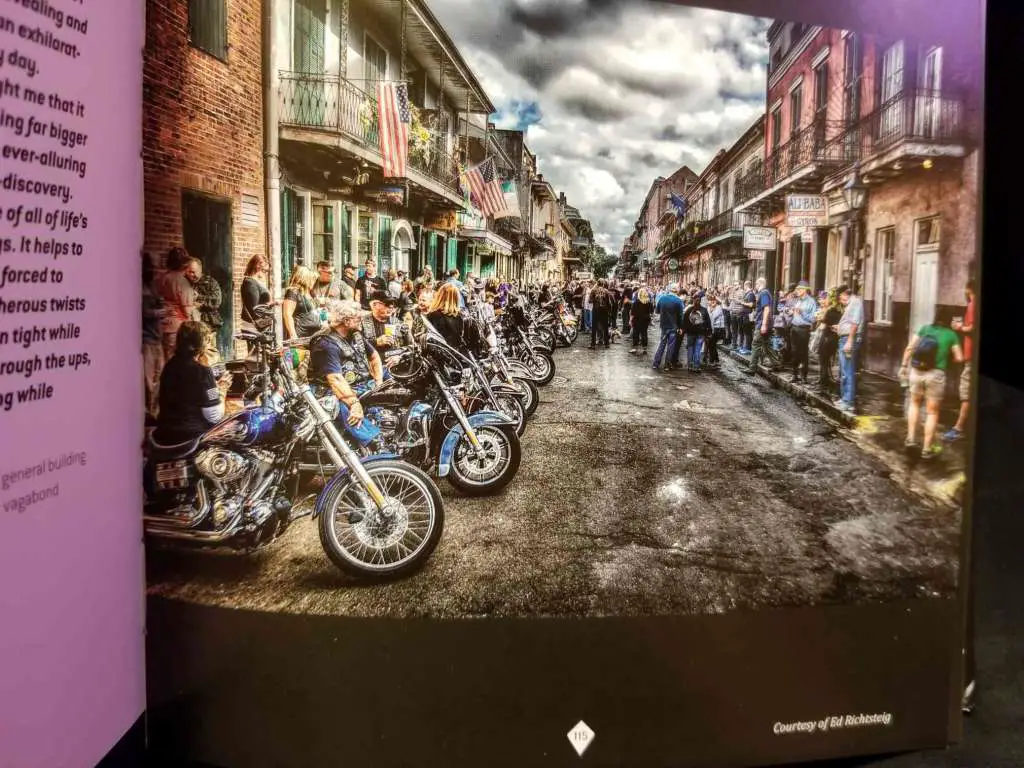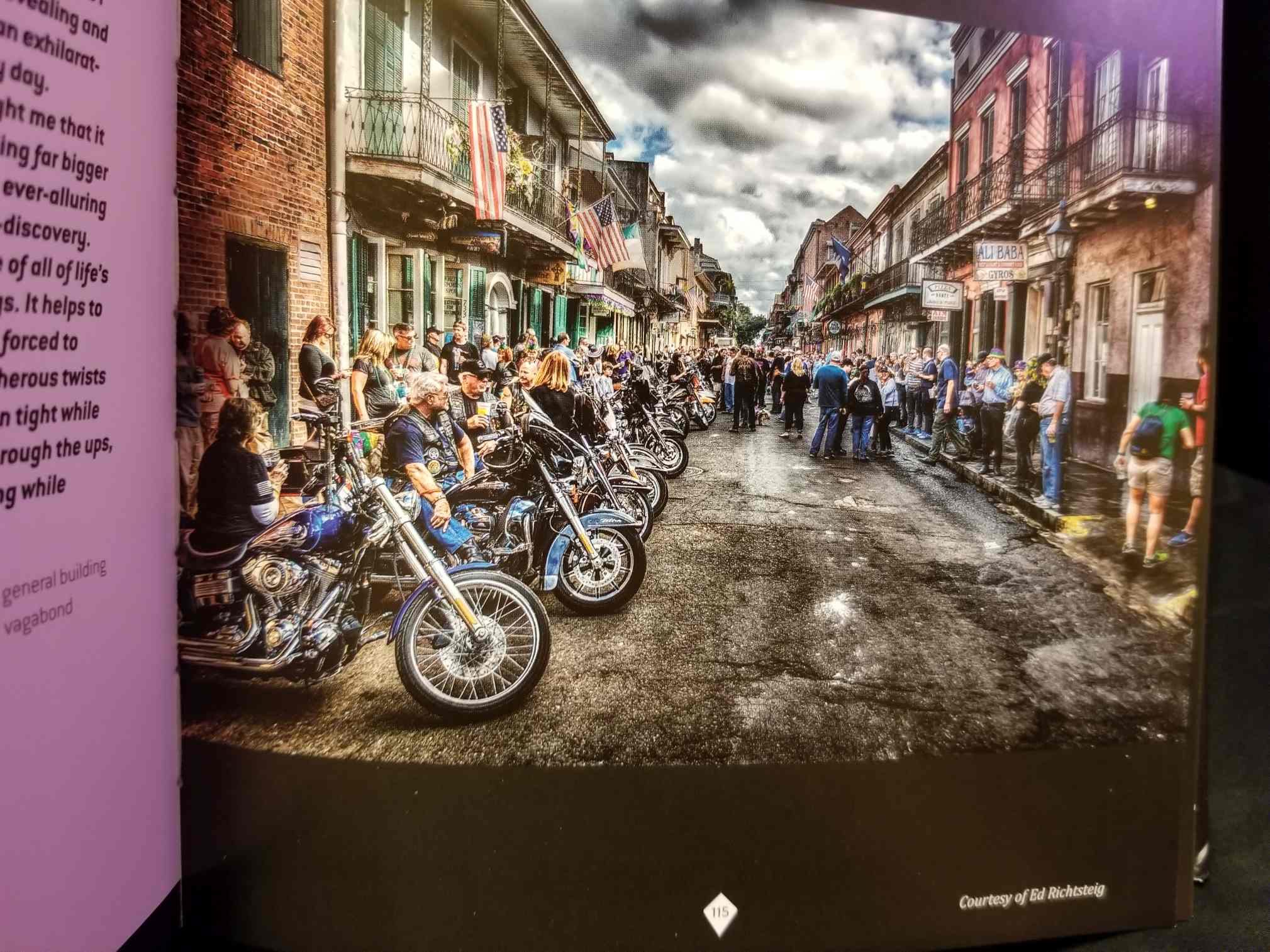 Rating
I am impressed with the level of involvement Louise showed in finding notables in the motorcycle communities. Making the necessary contacts to obtain all these pictures and quotes had to be a daunting task. She really took a lot of time to put together such an epic collection, and presented it handsomely. The book is hardbound with a striking, dramatic color scheme. Lewis also resisted the temptation to use multiple fonts, instead using a single, clean font throughout. And the color photos are sublime and professional. Special thanks to her for providing TMW with the opportunity to review this wonderful book. TMW is proud to award the esteemed Editor's Choice Award of 5 stars! Get your copy here and Enjoy!!!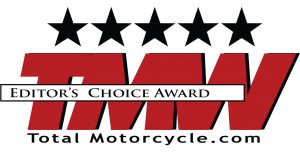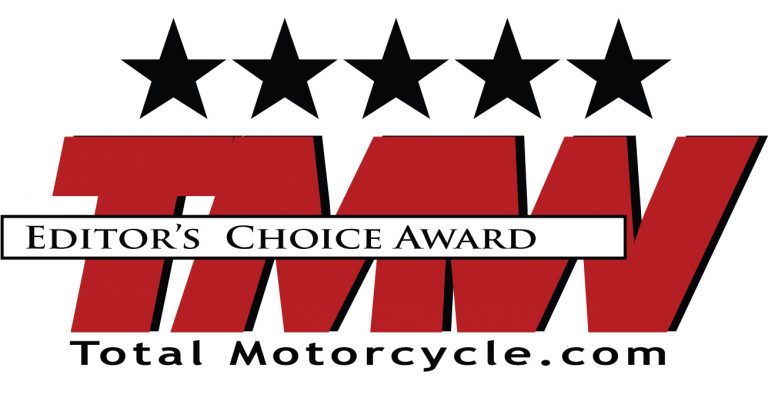 As always, ride safe, wear appropriate gear, all the gear all the time and keep it shiny side up!