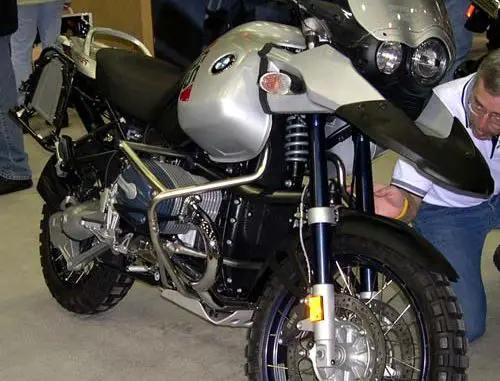 -= Page 7 =-
Detroit Motorcycle Show 2005 Review Pages
BMW had a truly classy display. There were way too many BMWs to photograph, yet I admire all their bikes. I don't think I'll ever own one, but they are very cool. I really like the dirt/street bikes. I enjoyed looking at the F650 GS Dakar. Also, the R1150 GS Adventure with the huge gas tank always intrigues me – imagine hundreds of miles without a gas stop – I'm lucky when my bike does 150 miles between gas ups.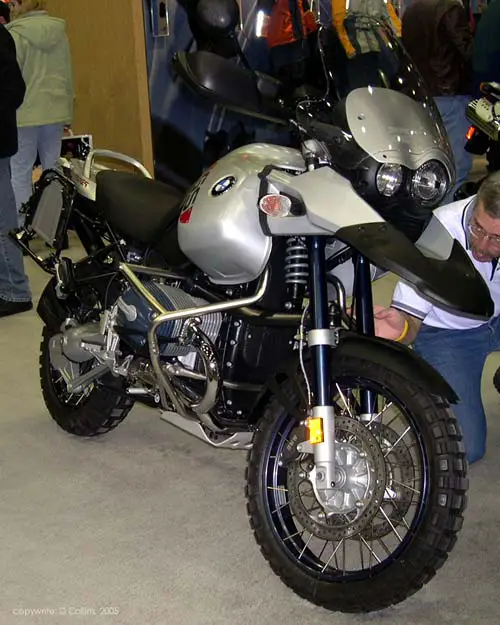 That big ole GS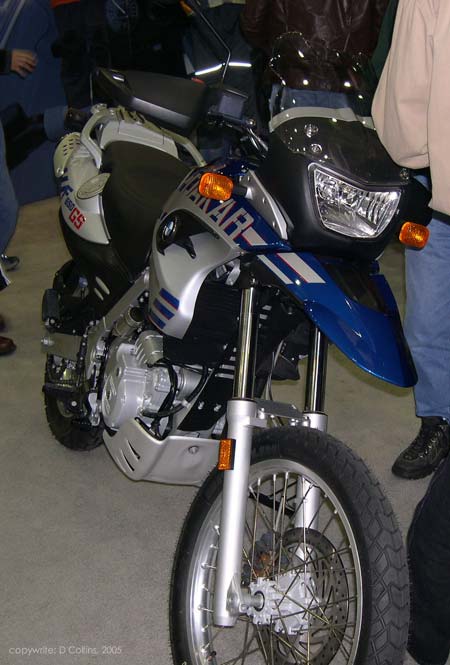 Dakar 650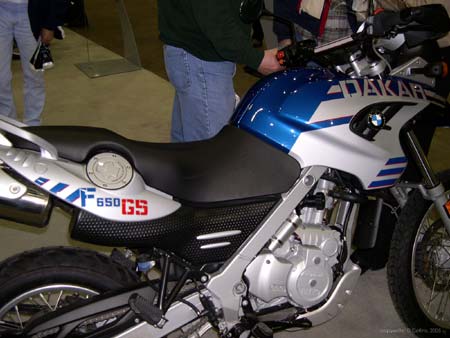 Closer side details of the Dakar BMW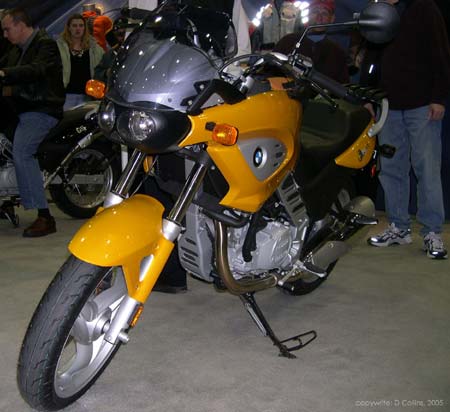 Nice yellow fellow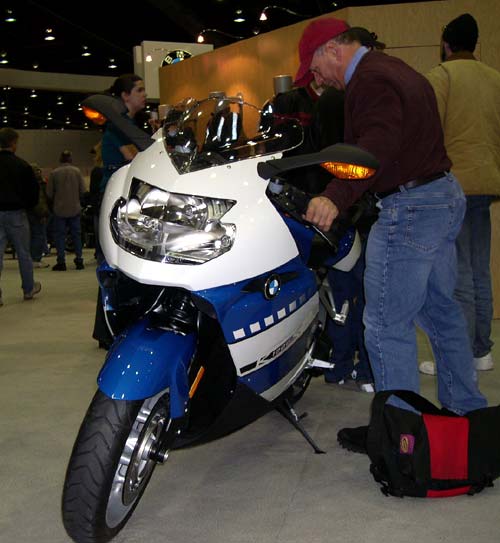 The K1200S had a line formed for guys to sit on it
– so I never could get a great shot of it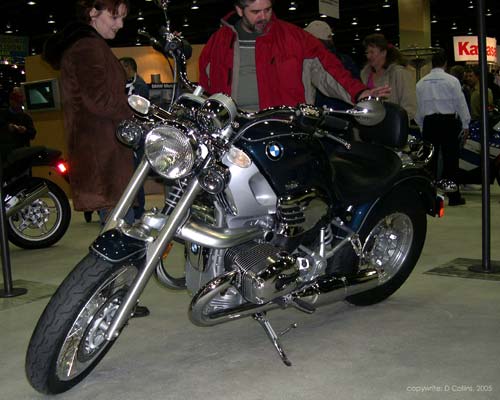 BMW tries out the cruiser market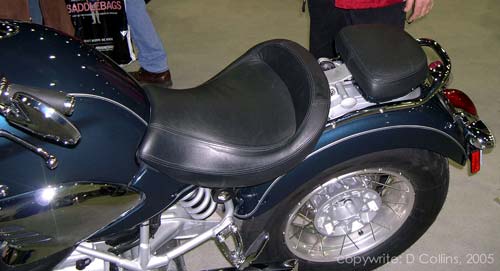 This fold-down stock backrest/passenger seat is a typical BMW innovation
Also at BMW, I found this little hooligan. It was so nice I just had to sit on it and take a bunch of shots of it – all naked looking and with that rusty color. Me likely.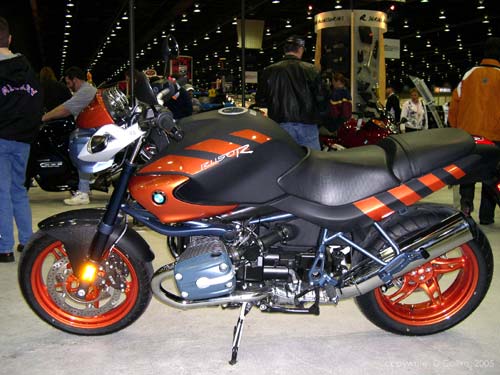 Sweet side view of the R1150R in all its glory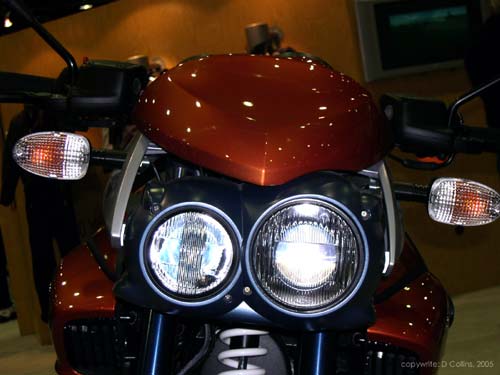 Here's looking at you, kid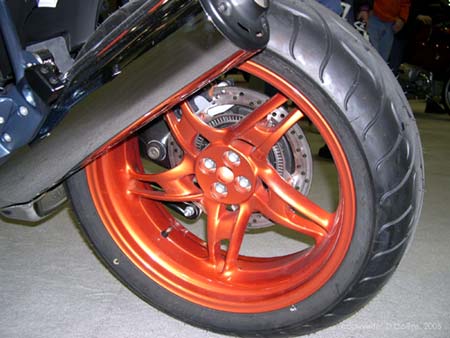 The single swingarm is something BMW has executed very well – many times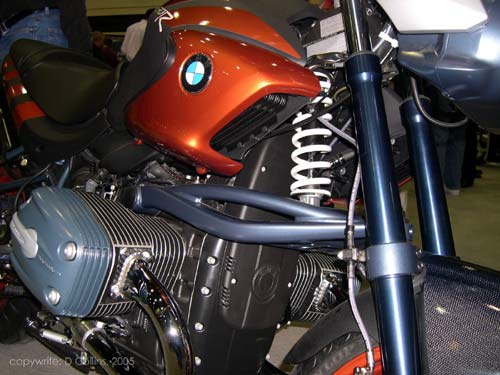 Telelever suspension and a close up of the front end
---
Contact us: e-mail | Total Motorcycle – Motorcycle Buyers Guides, Beginners Guides, Motorcycle Photos, 2005 motorcycles.
Unbiased, helpful, personal, friendly and useful motorcycle resource