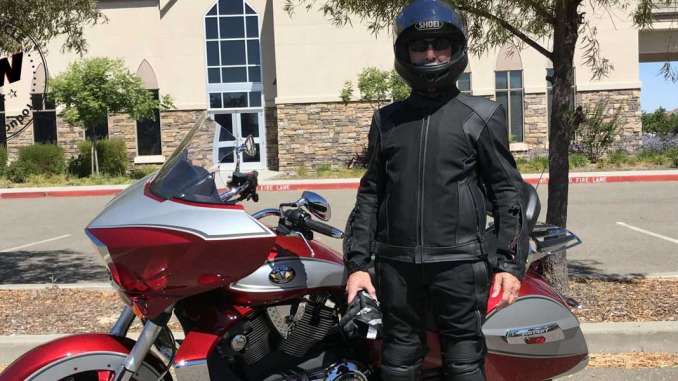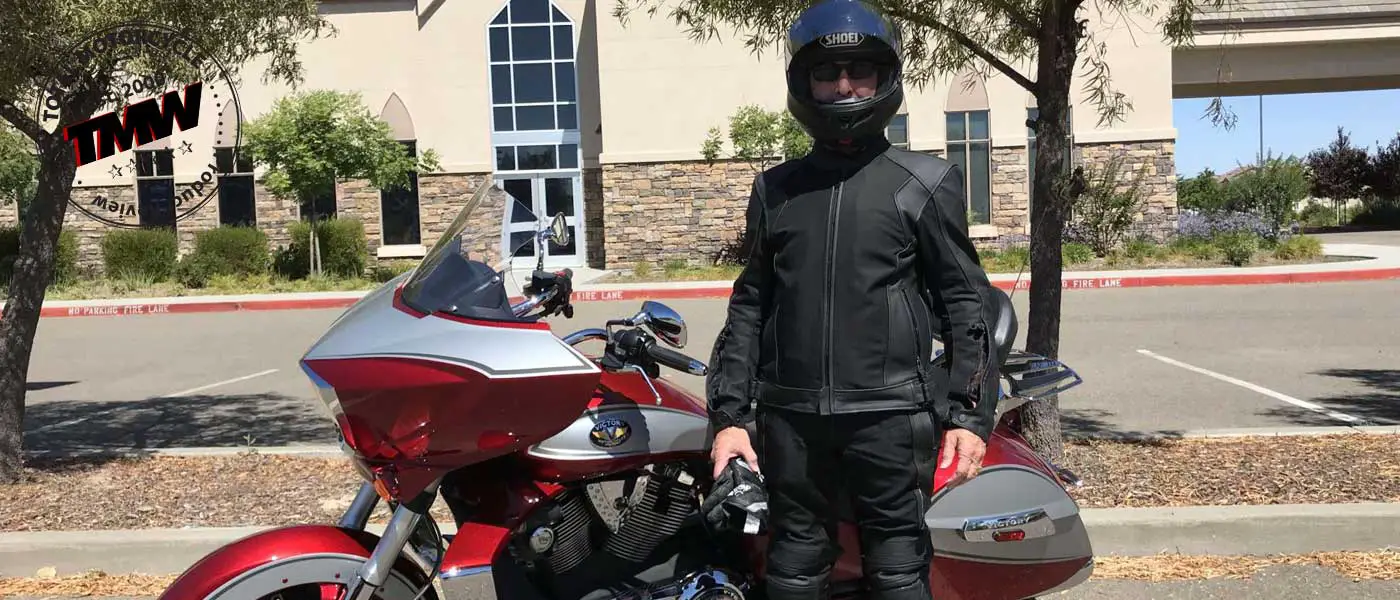 Let's face it, riding can sometimes be an uncomfortable choice between keeping safe on the bike and not looking like a "biker" when you're off the bike. Choices can be limiting and sometimes there are trade offs between protection and looks.  Total Motorcycle reviews the REV'IT! Ignition 3 jacket and pant combo that sacrifice neither safety or aesthetics. We put it to the test by Total Motorcycle reviewers of two different genders. Read below for the male perspective as to how the jacket and pants stood up to the end of the northern California spring and the start of its occasional 100-degree summer.
I have to admit I'm pretty much of a Spartan when it comes to gear. I've lived with this idea that the fewer features the less I have to worry whether it's all working the way it should, and the easier it is to just get on a bike and ride.
Consequently, my heavy leather jacket, sans armor, has been my go to upper body apparel for over eight years. The removable quilted lining, combined with a pull on fleece and insulated base layer, has kept me warm even when temps dipped into the high 20s. (That's Fahrenheit.)  Zip out the quilted lining and that jacket has been good to go in way warmer weather. Well, as long as it doesn't hit much over 85.
Throw on some Kevlar-lined motorcycle jeans – pick just about any maker (like the Scorpion Covert Riding Jeans) – and I've been good to go for years.
Has that combo been comfortable? Yes, but with help. Does it look bad ass going into work or to a business meeting? Hell, yes! Is it safe? Admittedly, barely to not even close.
But the REV'IT! Ignition 3 jacket and pant combo has forced me to reconsider my priorities, and I've done so with open arms. Don't let my old leather jacket and the 3 or 4 pairs of motorcycle jeans know, but the REV'IT! jacket is now on my number one hanger and the pants are my first choice for long day rides any time.
 

The REV'IT! Ignition 3 jacket and pants offer a clean, sleek protective combo.
I wasn't quite sure what to expect in terms of fit and finish. Man, was I surprised. Make that blown away. Here's why.
The jacket makes you look sleek and stylish. The armor doesn't appear bulky, yet the weight of the jacket reminds you this thing is built to protect. REV'IT! put armor in the shoulders and placed them subtly on to the outside of the jacket. So you don't have to fight a bulky jacket to get those CE approved protective pads in place.
Inside the jacket are two liners – one for warmth, the other is breathable and keeps moisture from getting to your skin. Since this is a combo mesh and leather jacket, the liners provide that extra layer of protection from the elements that can classify the Ignition 3 as a true 3-season piece of apparel.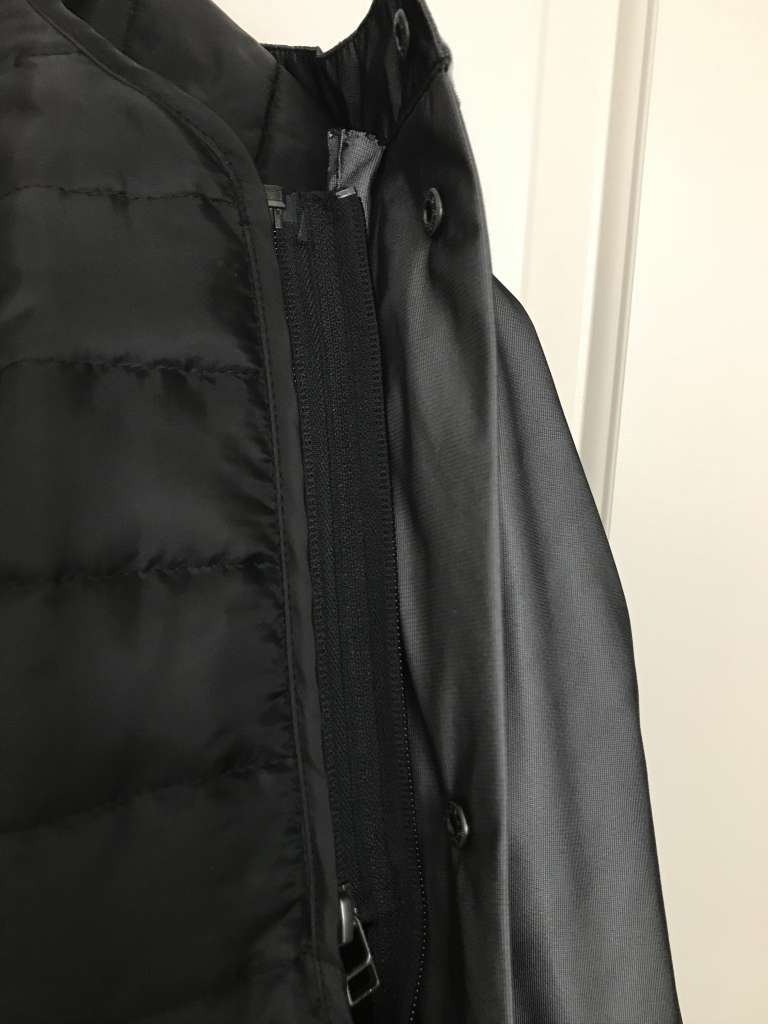 This is the quilted and waterproof liner combo zipped together, but outside the main jacket.
I rode with the Ignition 3 jacket on cool 50-degree mornings with both liners in place and was completely comfortable. I've worn it while riding on 80+ degree afternoons and because the jacket has good airflow I was warm, but not overheated. Certainly, more comfortable than my all leather, but formerly favorite, jacket.
The real comfort test came as the temperatures soared into the 100s. I took out both liners, and as long as I was moving I was actually quite comfortable. I felt the heat in standstill traffic, but it was more annoying than uncomfortable.
Taking the liners out and putting them in is easy. Several snaps and a zipper keep both in place and the snaps inside the arms are easy to get to. The water proof liner has elastic at the wrists to keep moisture out and the sleeves from riding up your arms or from coming undone from their snaps.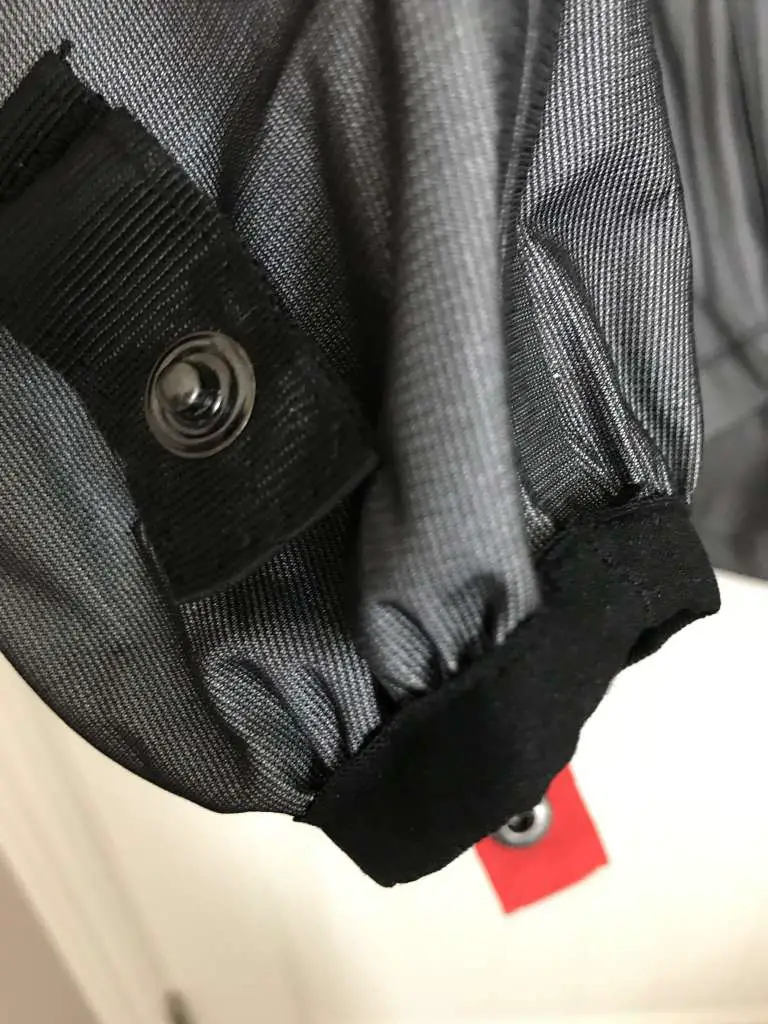 The elastic end of the waterproof liner for the REV'IT! Ignition 3 jacket, plus snap to attach inside the jacket to keep it in place.

 
Want a little venting? Dual zippers at the forearm open things up for airflow. Unbutton the flap over the front zipper tab and there's a bit more venting.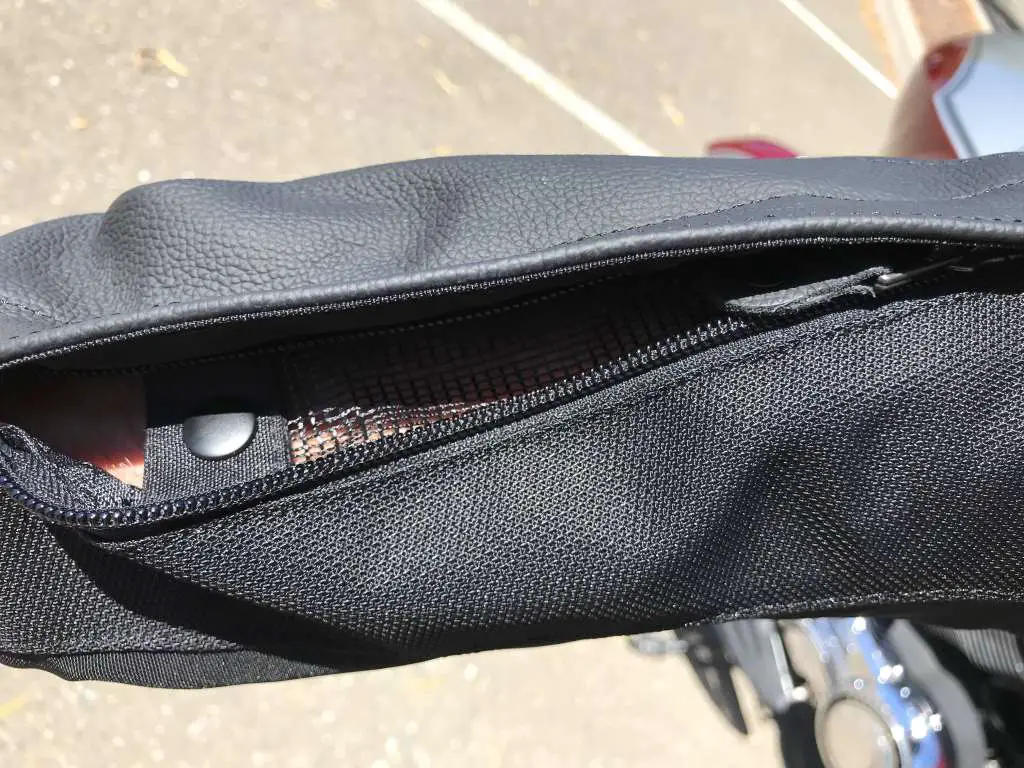 A dual zipper vent at the forearms of the Ignition 3 jacket give you a few more options to enhance comfort and air flow. 
The mesh elements at the sleeves and the chest are strategically placed to allow for maximum airflow without losing any protection in those key areas.
All of this comfort and protection is the result of a combination of heavyweight Monaco performance cowhide, and a slew of man-made materials that combine for rigidity and flexibility. This includes REV'IT!'s patented SEESMART (CE-level 1 protection) and SEEFLEX (CE-Level 2 protection) materials, and Dynax mesh. Both elements together are designed for greater impact absorption, higher temperature tolerance (for when you might find yourself skidding across the pavement), and greater ventilation in protected areas. They're also light weight so they don't bog the jacket down with unnecessary poundage.
The silver linings for the jacket and trousers are made of REV'IT!'s Hydratex 3L membrane and are designed to keep out rain and wind while also being breathable to keep you from overheating.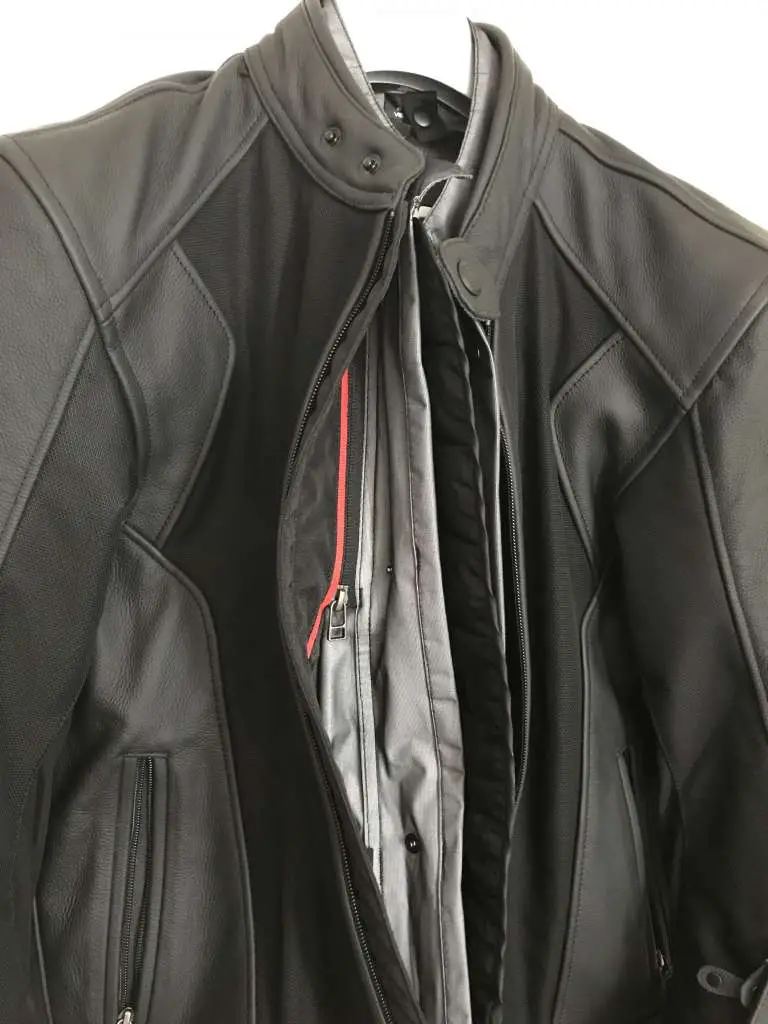 The Ignition 3 with both the waterproof liner and the quilted liner attached and zipped into place.

 
There are also a number of pockets on the inside and outside of the jacket, including one for documents, a smaller one for a phone, two exterior side pockets, and one on the inside of the thermal liner.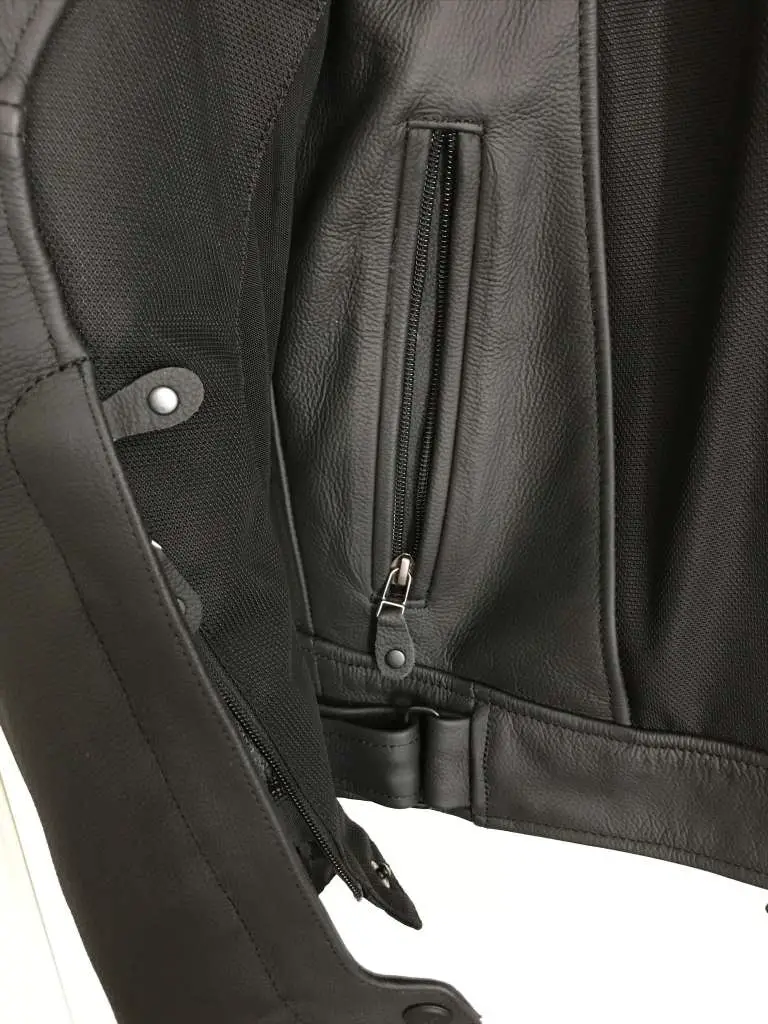 Two deep external side pockets of the Ignition 3 jacket.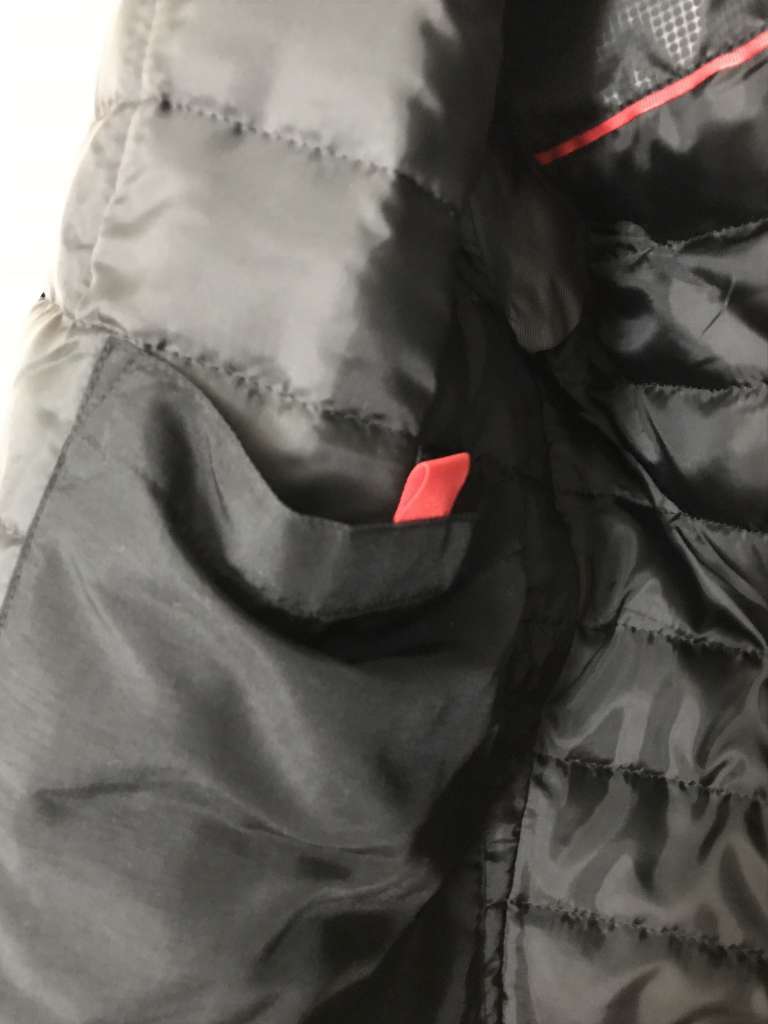 Even the quilted liner has a deep inside pocket for holding anything from a phone to a passport.
My only complaint was that I ordered this originally in a medium, the same size as all of my other jackets, but it was much too tight. REV'IT! was kind enough to allow me to send it back and replace it with a size larger. So, keep this in mind should you decide to spend the $540 the REV'IT! Ignition 3 Jacket will cost. My advice is to go to a store that carries the brand and try it on first if you prefer to then buy it online.
While that amount may seem like a lot, considering its plethora of features, protective elements and 3-in-1 functionality, the Ignition 3 jacket is well worth the price. It makes my old leather off-brand jacket look, well, out-of-date and featureless.
Then there are the matching Ignition 3 pants. Made of the same materials as the jacket and with built in knee pads and removable liner, these pants provide the same level of comfort and protection as the jacket. Best of all, they didn't bunch up at the knees or feel confining in any way. Which means they'll fit right out of the box and not require any break-in period. Although, I can imagine that over time, they'll loosen up and fit even better.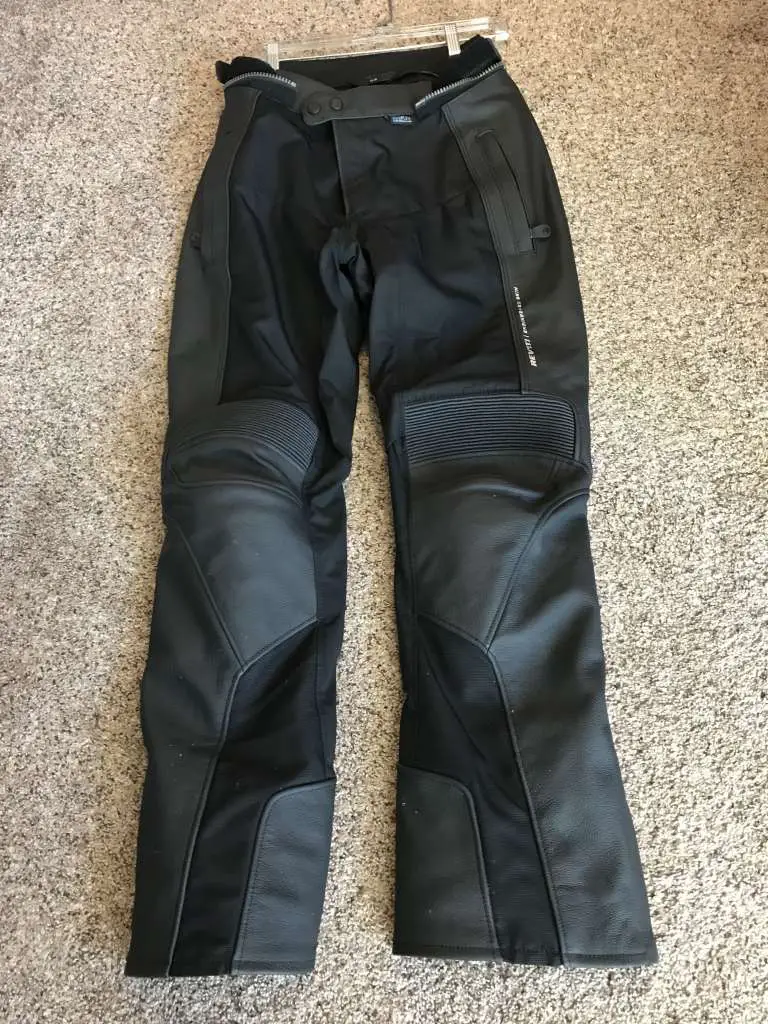 The Ignition 3 pants are a perfect match for the Ignition 3 jacket.
What makes both pieces even more useful are the short and long zipper combo that allows you to connect the jacket and pants to one another. This effectively creates a 3-in-1 leather and textile suit that could fulfill the requirements of long distance touring or track days where a single isn't required but a good jacket and pant combo is.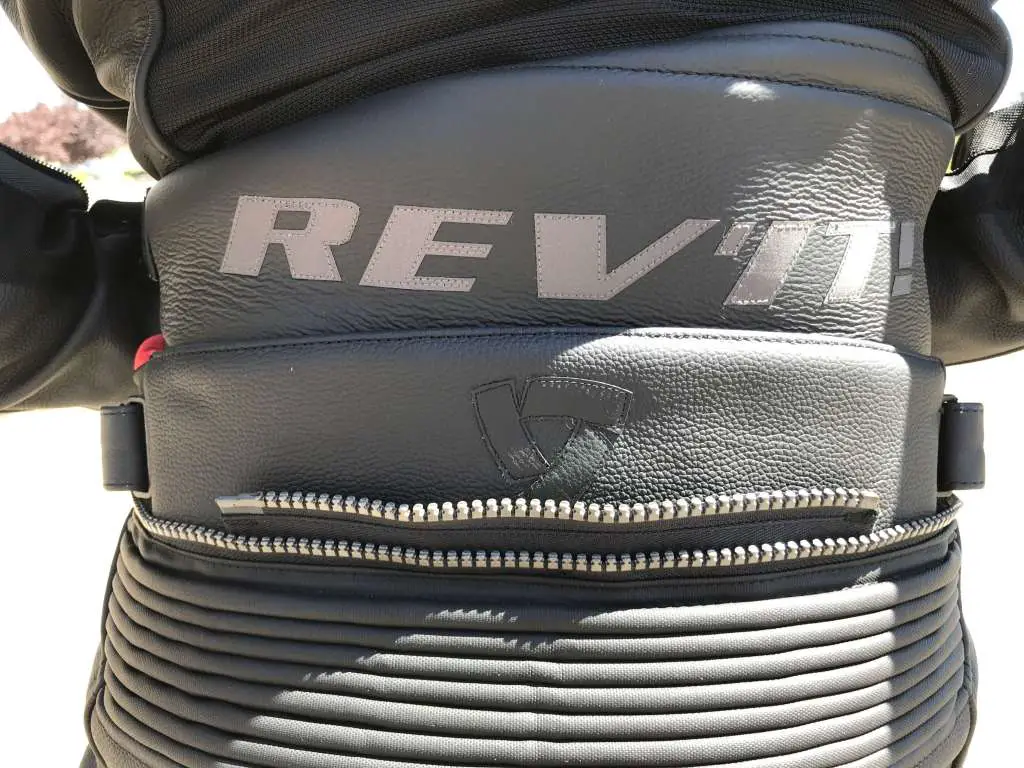 Two sets of zippers offer a couple of options for securing the Ignition 3 jacket  and pants together.

 
Like the jacket, I wore the pants on days of varying temperatures, including one day that went from 80 to over 100 during a five-hour period. Comfort was never a problem as the temps climbed into the triple digits, until I stopped for any length of time. But that due to the lack of airflow more than any discomfort caused by the Ignition 3 pants.
These pants fit well and were on the money with regard to matching the size Medium I typically wear. Best of all, they actually have a single snap and full zipper closure, meaning that when nature called I could do my business while remaining standing.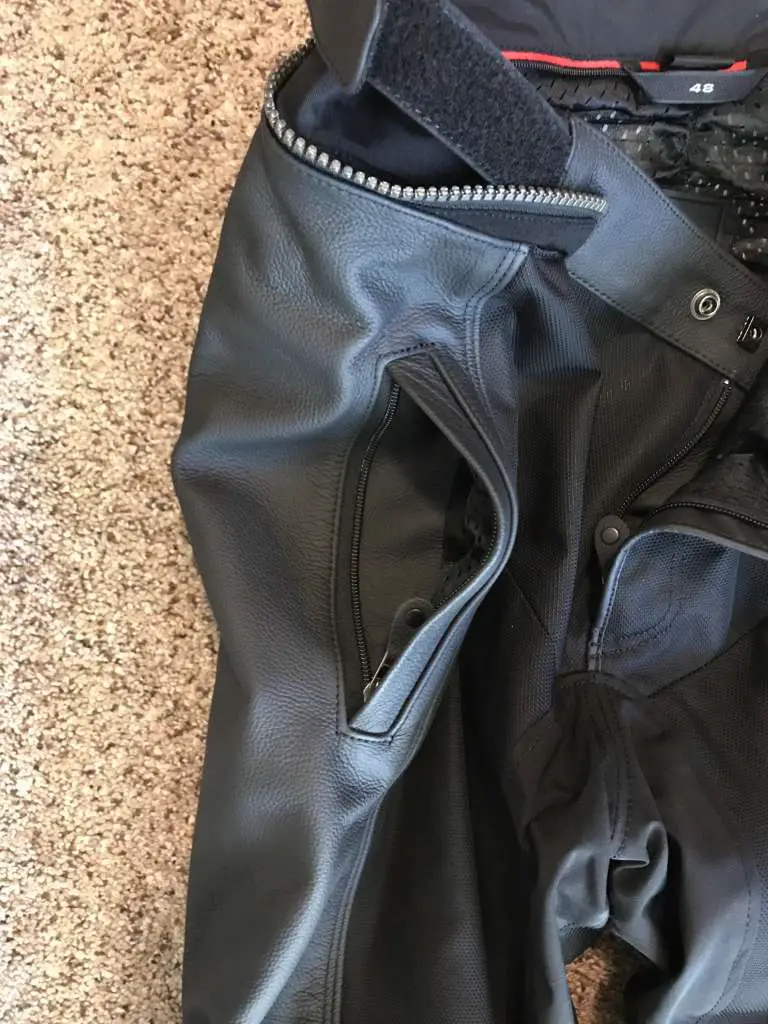 Deep side pockets and a front zipper make the Ignition 3 pants comfortable  and convenient.
However, the pant liner does not unzip in the front, so keep that in mind when cooler weather requires the liner and you're fumbling around trying to figure out how to answer the call of nature. You will have to drop your pants.
Snap closures at the bottom keep the pants from rising up over your boots. SEEFLEX CE level 2 armor at the knees and SEESMART CE level 1 armor at the hips keep your critical bones protected. This is the same material used in the armor in the Ignition jacket, so you get the same level of protection, abrasion resistance, flexibility and ventilation.
Two slit side pockets give you a place to stuff your keys, change or anything else you might need to stash for easy access.
Here's an important note. I don't know about you, but I never read those tags of information manufacturers include with apparel – unless it's how to replace a helmet shield. Don't ignore these useful information elements with these jeans. That's how I learned that the knee armor placement is adjustable. You have to really get your hands down inside the pant leg to figure out the Velcro system, but if the armor isn't fitting right, you'll be glad you took the time to do figure this out.
The best feature of all – they're freakin' comfortable. Unlike some (most) motorcycle pants that can be more of a pain to wear than they're worth, the Ignition 3s are easy to put on and comfortable to wear. They don't bunch up anywhere and easily conform to whatever riding position fits your style. They'll set you back $440, but the Ignition 3 pants will leave you riding in style and protection.
Conclusion:
Here's the deal. You can get a jacket and pant combo for less money. But, as they say, you'll get what you pay for and looks and protection will probably be, well, questionable (sic cheap!). And in the event you take a spill and feel the brunt of asphalt, that extra amount you spend on the REV'IT! Ignition 3 is going to give you some added protection you wouldn't get in a cheaper combo. You could also pay more from another maker like Dainese with a similar jacket and pant combo that could run you several hundred more, but why bother when REV'IT! has you covered for less?
Does this fit the dress for success test? Partly. The Ignition 3 jacket is going to keep whatever you wear underneath pretty tidy, but it still looks like a motorcycle jacket, albeit a damn nice one. The pants, however, aren't going to be something you'd wear straight from your bike to the boardroom or any other business meeting…or work in general. They're not designed for all day office wear, and don't look like it. But wear them to work and bring a pair of whatever type of pants you can get away with and you'll at least show up to every meeting knowing you were comfortable and protected.
What you'll get from the REV'IT! Ignition 3 jacket and pants include:
3-season comfort
wind and moisture proof protection that's easy to remove
advanced, quality materials to protect skin and bones
multiple pockets in the pants and jacket
and really fine looks!
Total Motorcycle Award Level
Total Motorcycle is giving the REV'IT! 3-Season men's Ignition 3 jacket and pants our Total Motorcycle Editor's Choice Award, a 5 out 5 stars! Our only nit is the need for maybe a set of vents in the armpits of the jacket and a zipper in the pant liner for guys. Otherwise, this is a fantastic jacket and pant combo and worth every dime you'll spend on apparel that will last for ages and have you looking good with every wear – on or off the bike.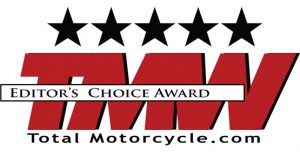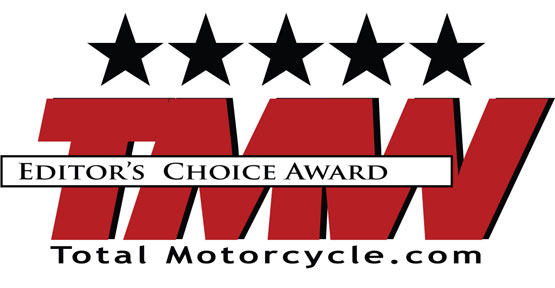 REV'IT! Mens Ignition 3 Riding Suit
| | |
| --- | --- |
| Reviewer: | Aaron Heinrich |
| Review Dates: | May 15th 2018 – July 1st 2018 |
| Price as Tested: | Jacket: $539.99 USD, Pants: $439.99 USD |
| Tested on: | 2017 Victory Cross Country |