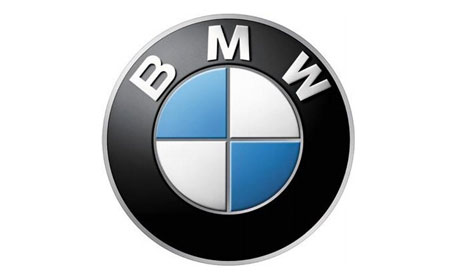 International German Championship: Top-four lock-out for BMW racers at Zolder.
The International German Championship (IDM) held its third event of the season at Zolder, Belgium – and the BMW S 1000 RR riders dominated proceedings with a top-four lock-out. The Zolder race weekend was the alpha Racing-Van-Zon-BMW team home event, and it was their two riders, Ilya Mikhalchik (UKR) and Julian Puffe (GER), who spearheaded BMW's dominance. Mikhalchik secured pole position in qualifying on Saturday with an advantage of just 0.023 seconds over his team-mate Puffe. They were the main players again in Sunday's opening race when the two were embroiled in a hard-fought battle for the lead, with Mikhalchik ultimately emerging triumphant to take his third win of the season. Puffe finished runner-up, just over a second behind. The third spot on the podium went to guest starter Dominik Vincon (GER / EGS Moto Racing). Pepjin Bijsterbosch (NED) completed the top-four lock-out of BMW riders. Jan Mohr (AUT) and Marc Neumann (GER) came home eighth and ninth. Sunday's second race was cancelled due to oil on the track. Mikhalchik now leads the championship with 95 points, just one point ahead of Puffe in second.
French Superbike Championship: Kenny Foray claims his third win of the season.
It was another successful outing for the Tecmas Racing team at round four of this season's French Superbike Championship (FSBK) at Pau (FRA). Reigning champion Kenny Foray (FRA) was in contention on his BMW S 1000 RR in race one, but narrowly missed out on the race win by just 0.246 seconds, crossing the line in second place. Team-mate Mathieu Gines (FRA) took the third spot on the podium. As race winner Xavier Simeon (BEL) did not receive any points as a wildcard starter, Foray and Gines picked up the points on offer for first and second place. In race two, Foray had the upper hand in the battle with Simeon and claimed his third win of the season. Gines endured a difficult race and eventually came home 18th. The two Tecmas riders lead the championship; Gines is still top of the overall standings (150 points) ahead of Foray (142 points) in second.
French European Bikes Championship: Podium for Jonathan Germany.
The French European Bikes Championship (FR EU) was also at Pau (FRA) for its fourth race weekend of the season. BMW racer Jonathan Germany (FRA / Team MDS) claimed a spot on the podium in race two, crossing the finish line in second place. Germany had previously finished fifth in race one. Alexandre Leleu (FRA) also ended both races in the top five, finishing fourth and fifth. Léo Challamel (FRA / TCP Racing) came home ninth and fourth, while Jeremy Herault (FRA) was eighth in both races.
Canadian Superbike Championship: Ben Young on the podium.
St. Eustache in Canada hosted round three of this season's Canadian Superbike Championship (CSBK) at the weekend. The race developed into a real thriller. After 22 laps, BMW racer Ben Young (CAN / Ben Young Racing) finished second – just 0.150 seconds behind the winner – to claim a spot on the podium. Samuel Trepanier (CAN / Blysk Racing) was fourth. Michael Leon (CAN) came home sixth, ahead of Jeff Williams (CAN) in eighth place. Three races into the season, Young has two wins and a second place to his name and leads the championship with 157 points and a margin of 18 points.
BMW Motorrad BoxerCup: Arie Vos wins at Zolder.
Round two of the new BMW Motorrad BoxerCup promoted by Wilbers took place at Zolder, Belgium, as part of the support programme for the IDM. 16 riders started on identical BoxerCup bikes. As in the IDM, it was only possible to run one of the two scheduled races due to the dirty track. Victory went to the Netherlands' Arie Vos, ahead of Bram Lambrecht (BEL). Chris Höfer (GER) from the Wunderlich Motorsport team completed the podium. The next round of the BMW Motorrad BoxerCup takes place from 26th to 28th July at Schleiz (GER).