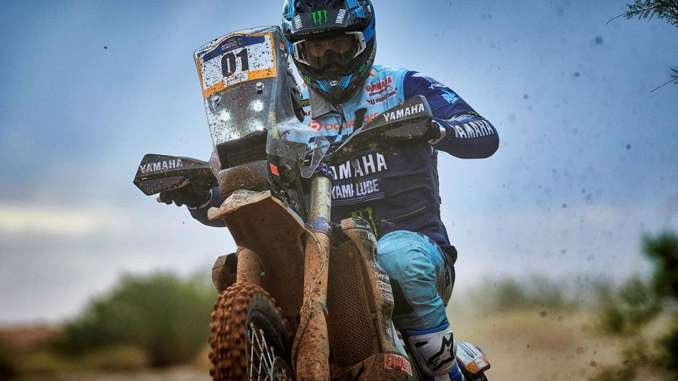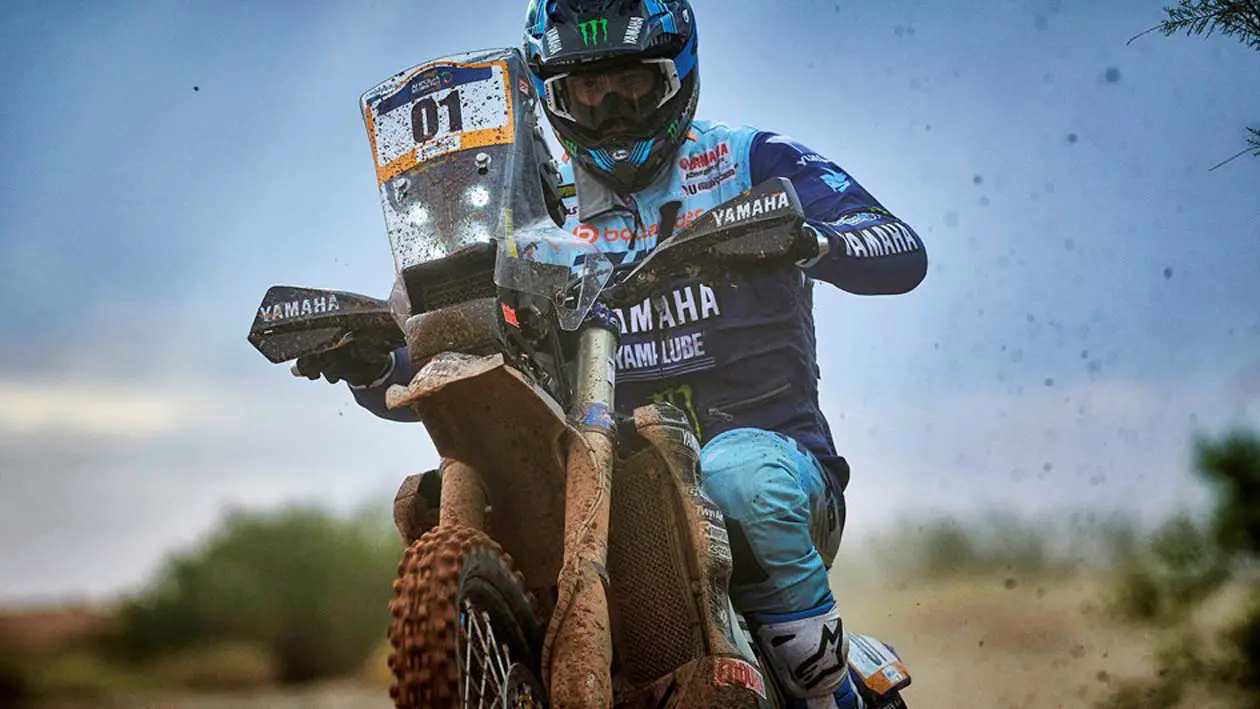 WR450F Rally mounted Adrien Van Beveren has secured his second stage win of the 2019 Merzouga Rally, topping the results of stage three by close to two-and-a-half minutes. Once again showing himself to be the rider to beat, the Yamalube Yamaha Rally Team rider now holds a 16-minute overall motorcycle class lead with one full day of racing and the final Grand Prix des Dunes remaining.
Following his impressive third place result on stage 2 of the Merzouga Rally, having opened the tracks the entire day, Van Beveren was the third rider to start stage three, departing at 7.31am local time. As the first half of the two-day marathon stage, Van Beveren was well aware that any running repairs at the end of the day would have to be done without the support of his team.
Attacking the day's special, the Frenchman made up time on the riders that started ahead of him, completing the stage without issues and further extending his overall rally lead.
With event organisers claiming that the penultimate day of the event will be a "major stage full of dunes and difficulties," the second half of the marathon stage will see competitors return to Erfoud via a 205.27-kilometre special stage.
Merzouga Rally 2019
Stage 3 Provisional Classification
Adrien Van Beveren (FRA), Yamaha, 3:25:31
2. Joaquim Rodrigues (PRT), Hero, 3:27:54 +2:23
3. Oriol Mena (ESP), Hero, 3:28:39 +3:08
4. Alessandro Botturi (ITA), Yamaha, 3:29:04 +3:33
5. Sebastian Buhler (GER), KTM, 3:29:25 +3:54
6. Ross Branch (BWA), KTM, 3:29:31 +4:00
Merzouga Rally 2019
Provisional Overall Classification [After Stage 3]
Adrien Van Beveren (FRA), Yamaha, 11:00:49
2. Joaquim Rodrigues (PRT), Hero, 11:16:49 +16:00
3. Oriol Mena (ESP), Hero, 11:26:05 +25:16
4. Jacopo Cerutti (ITA), Husqvarna, 11:26:17 +25:28
5. Ross Branch (BWA), KTM, 11:27:44 +26:55
6. Alessandro Botturi (ITA), Yamaha, 11:42:22 +41:33
Merzouga Rally 2019 – Race Schedule
Prologue / March 31 / Erfoud
Stage 1 / April 1 / Erfoud to Erfoud
Stage 2 / April 2 / Erfoud to Erfoud
Stage 3 / April 3 / Erfoud to Marathon Bivouac
Stage 4 / April 4 / Marathon Bivouac to Erfoud
Stage 5 / April 5 / Extreme GP