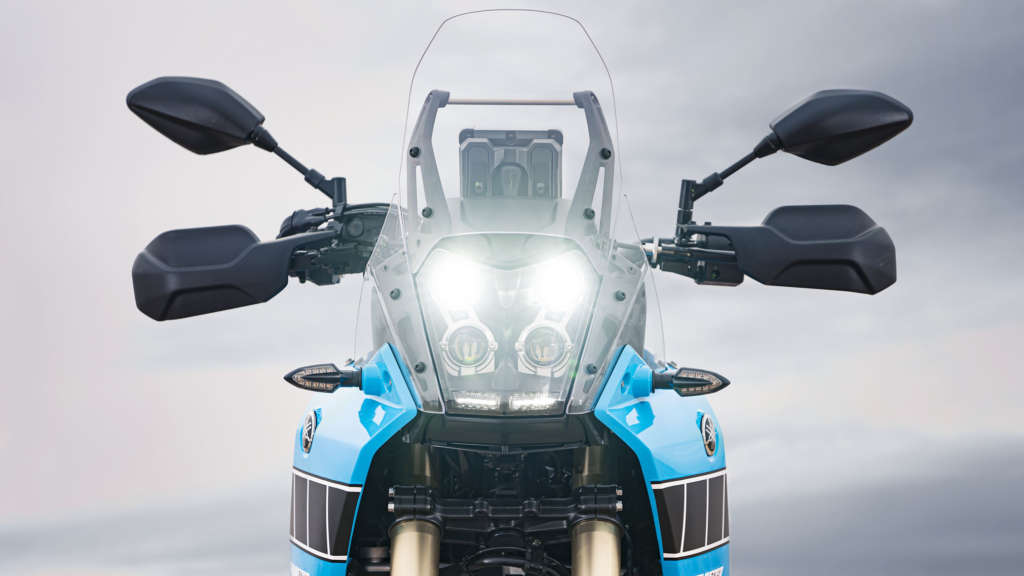 65th Anniversary Demo Event
Yamaha Motor Company was founded on 1st July 1955 and to celebrate the 65th Anniversary we invite you to visit your local authorised Yamaha dealer where you can enter a competition to win a new Tracer 700, plus pick up your copy of a very exclusive Yamaha ICONS souvenir Yamaha Anniversary magazine. And if you take a test ride on one of the latest models you will receive a FREE t-shirt* featuring a specially commissioned ICONS illustration.
Enter the FREE competition to WIN the latest 2020 Tracer 700 – you can only enter at the dealership – ask your dealer for the official entry form
Take a test ride* on a new Yamaha and receive a FREE Limited Edition Icons t-shirt**
Pick up a copy of the commemorative Yamaha 65th Anniversary ICONS magazine
Take advantage of the latest finance offers from YOU YAMAHA FINANCE
Ask your dealer about their plans for the celebrations and any special attractions or displays
Terms & Conditions
65th Anniversary Demo Event activities and promotions are only available at participating authorised Yamaha dealerships in UK. Check your local dealer for full details.
Showroom opening times and days will vary between dealerships. Always check opening days and times, plus Covid Secure procedures with your local dealer before your visit. Booking may be required before visiting to ensure entry.
65th Anniversary Demo Event activities will vary from dealer to dealer. Always check with your local dealer for full information and opening hours.
Test rides are provided by authorised Yamaha dealerships and are given subject to status. The dealership reserves the right to refuse any test ride request.
The provision of a test ride will depend on the test ride criteria at each dealership. Note you will normally be required to bring your original driving licence, National Insurance number (or DVLA access code) and one other form of ID.
Check the test ride criteria with your participating Yamaha dealership before visiting the dealer if in doubt pre-booking of test rides is recommended.
A license appropriate to the demo model is required and riders are normally required to have the relevant experience. In addition, convictions and insurance claims will be taken into account before a test ride is given.
Test rides should be booked in advance but this does not ensure that the test ride will be given. Advance bookings are not a contractual obligation to provide a test ride.
One Limited Edition Yamaha Icons t-shirt is given free of charge to the rider only following a completed test ride or multiple test rides taken at any time during the event.
Only one t-shirt per rider is offered regardless of the number of test rides taken.
Free Limited Edition Yamaha Icons t-shirts are available on a first come basis and are available subject to stock. Taking a test ride as part of this promotion does not guarantee that a free anniversary t-shirt will be provided. Always check with your dealer before the test ride to confirm the availability of the Limited Edition Yamaha Icons t-shirt.
The decision of the dealer to provide a t-shirt may be subject to local factors and riders should always check before the test ride that a t-shirt will be provided.
No cash alternative is offered as an alternative to the Limited Edition Yamaha Icons t-shirt and the t-shirt is available is four sizes M – XXL subject to availability. Choice of sizes available during the event will vary by dealer and is subject to availability and you may not receive the size of your choice.
The free prize draw to win a new Tracer 700 is open to every UK resident of 18 years old or over who visits a participating dealer during the promotional period.
No purchase is required to enter the free prize draw, but entries will only be accepted on the official entry form.
Entries to the competition close at 18.00 on Monday 31st August 2020.
Completed entry forms must be sent to Yamaha Motor Europe NV, Branch UK by the participating dealership to arrive no later than Monday 7th September 2020.
Yamaha Motor Europe NV, Branch UK is not responsible for any lost or illegible entries or entries received after the closing date.
The prize draw will take place on 11th September 2020 and the winning entrant will be informed immediately by phone or post.
No cash alternative is offered as an alternative to the prize. The prize must be taken within three months and the winner is responsible for providing the required insurance cover for the prize machine. The prize Tracer 700 will be supplied through the dealer nominated on the official entry form.