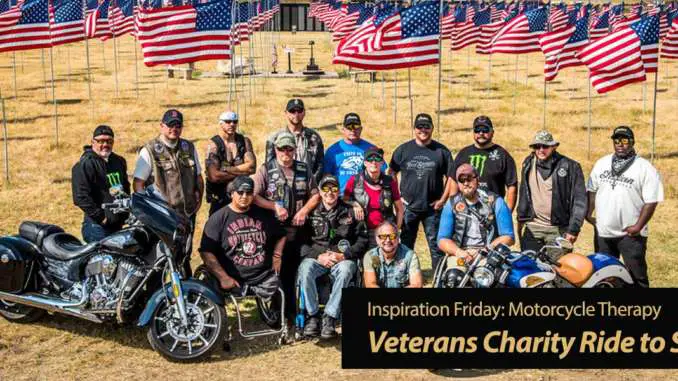 INDIAN MOTORCYCLE PARTNERS WITH VETERANS CHARITY RIDE FOR 5th ANNUAL "MOTORCYCLE THERAPY" ADVENTURE TO STURGIS MOTORCYCLE RALLY
 Veteran Non-Profit Organization Uses "Motorcycle Therapy" to Rehabilitate & Support Veterans Returning from Combat
 Salt Lake City, Utah (July 10, 2019) – Indian Motorcycle®, America's first motorcycle company, today announced its continuing support and sponsorship of the fifth annual Veterans Charity Ride (VCR) to Sturgis. The veteran operated non-profit organization uses "motorcycle therapy" to help fellow veterans readjust to civilian life. The 2019 ride will feature a record number of female veterans, who will be sharing their decorated military careers and passion for motorcycles with their peers.
This year's ride to Sturgis will take off on July 25, 2019 from Salt Lake City, Utah, winding through the famous Pikes Peak range in Colorado before making it to Sturgis Motorcycle Rally in South Dakota. The group will be riding a variety of Indian Motorcycle models with custom-built Champion Sidecars for amputee and paraplegic veterans. The journey not only delivers the freedom of the open road and cathartic experience only a motorcycle can deliver but allows the veterans to bond by sharing stories and engage in peer-to-peer discussions.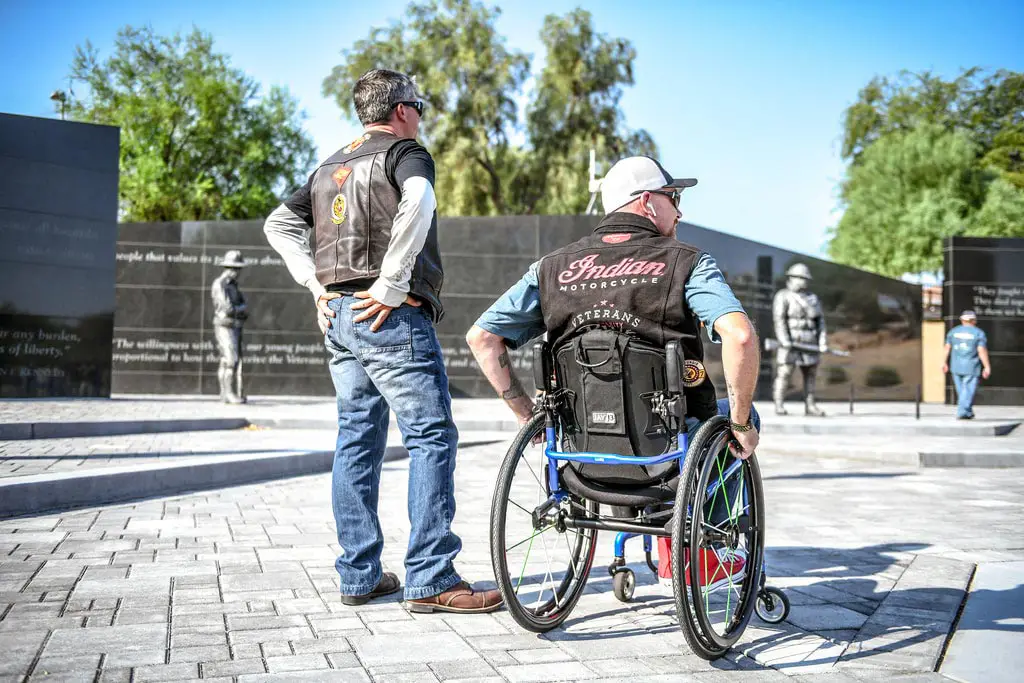 "We are extremely proud to be back for our fifth consecutive year helping veterans through our motorcycle therapy ride to Sturgis," said Dave Frey, U.S. Army Veteran and Veterans Charity Ride Founder. "We cannot thank Indian Motorcycle enough for their long-standing support. More than just providing bikes, they support our program as a whole and truly create an experience that helps our vets transition to life as civilians."
The VCR connects veterans in a peer mentor environment that reintroduces veterans back into the civilian community to reconnect with the country they served. VCR offers holistic and nature-based programs specifically designed to help wounded, severely injured, and amputee veterans from all branches of service. Throughout the ride, the VCR stops by several small towns to make connections and to honor and celebrate our nation's veteran heroes.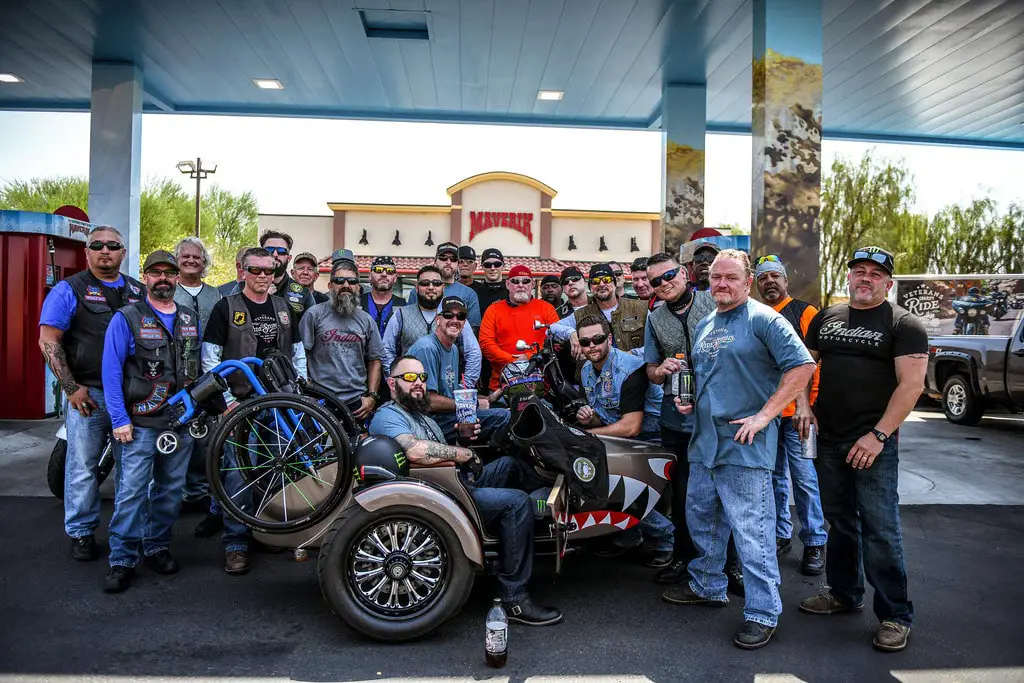 "Each year we are touched by the inspiring stories from our veterans and the incredible growth they experience from the Veterans Charity Ride," said Reid Wilson, Senior Director for Indian Motorcycle. "We're honored to continue our relationship with Veterans Charity Ride, and proud of the work they do for our veterans."
This year's ride will feature a total of 17 veterans. Among those, eight are returning veterans who will mentor the nine veterans who are new to the program. This year's ride features four female veterans, the most to join in a single year for VCR. Among some of the riding veterans this year, include:
US Army Chief Warrant Officer Kaylan Harrington comes from a long line of veterans spanning back to WWI and has been riding motorcycles since she was 16. After several tours of duty, Harrington returned to Afghanistan with NATO Special Operations Detachment and continued to work with local children, building schools, helping abused women, and expanding educational opportunities for girls.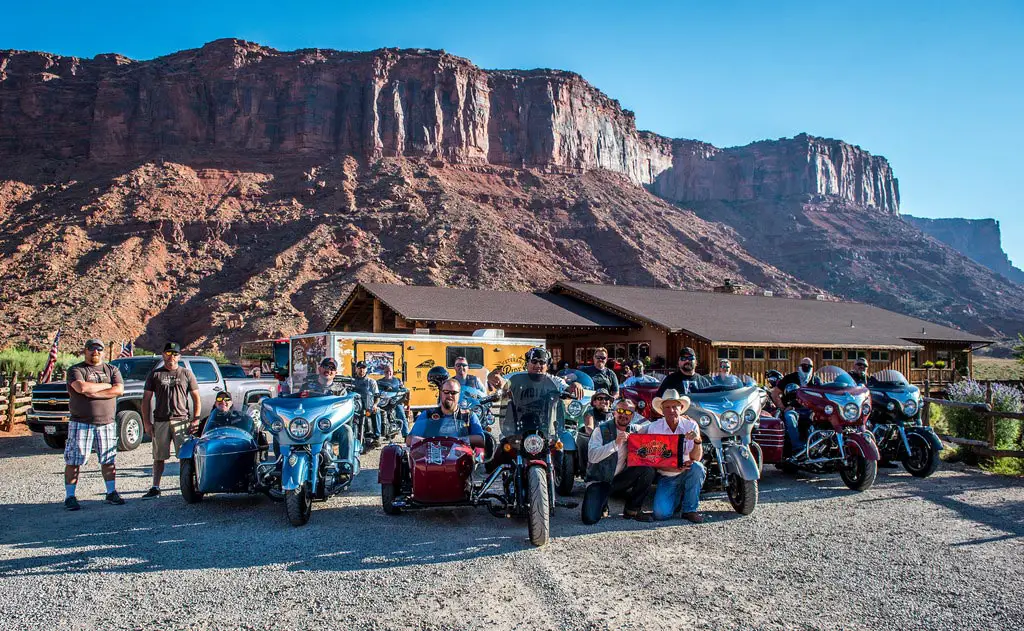 Eric "The Iron Fist" Morante is a three-tour Marine veteran, whose loss of his leg did not stop him from fulfilling his dream and became the first Marine amputee sanctioned to compete in boxing in the United States.
Jared "Bones" Thomas spent more than eight years as an Army combat medic who first joined VCR on the ride to Sturgis in 2018. The ride had such a profound effect on him he chose to come back this year and help lead the ride.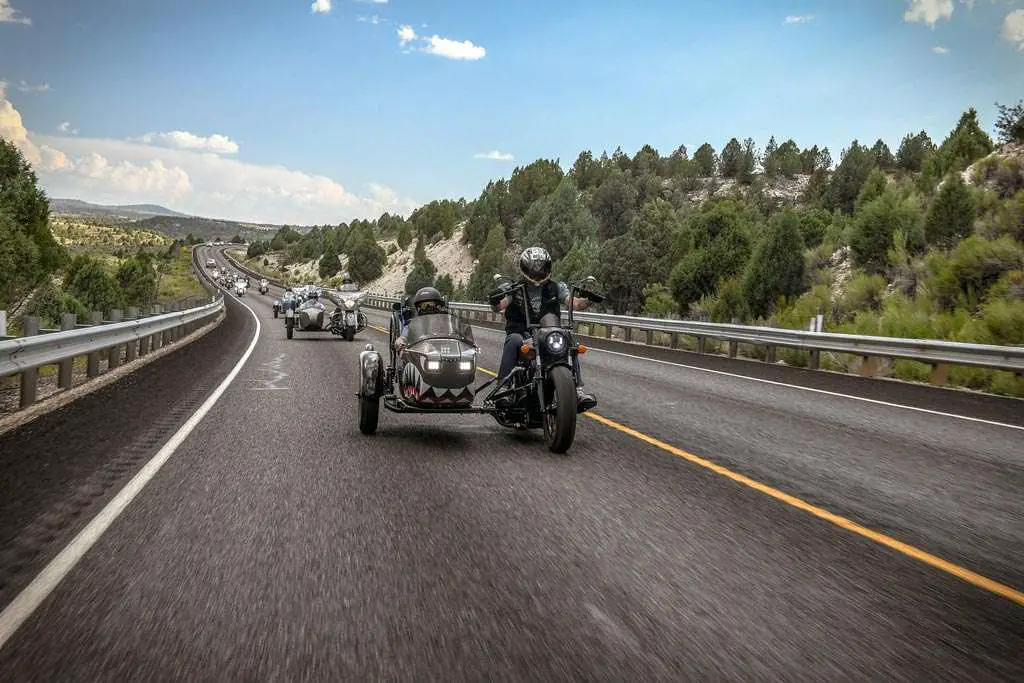 The Veterans Charity Ride to Sturgis was conceived and developed by veteran Army Paratrooper Dave Frey and Emmy Award-winning producer and director Robert Manciero of Full Vision Productions, leveraging the therapeutic effects of motorcycle riding to create an adventure of a lifetime for wounded veterans.
To support the Veterans Charity Ride, donate, or to learn more visit IndianMotorcycle.com and VeteransCharityRide.org. Riders can also follow along on Indian Motorcycle's social media channels: Facebook, Twitter and Instagram, and Veterans Charity Ride's social media channels: Facebook, Twitter and Instagram.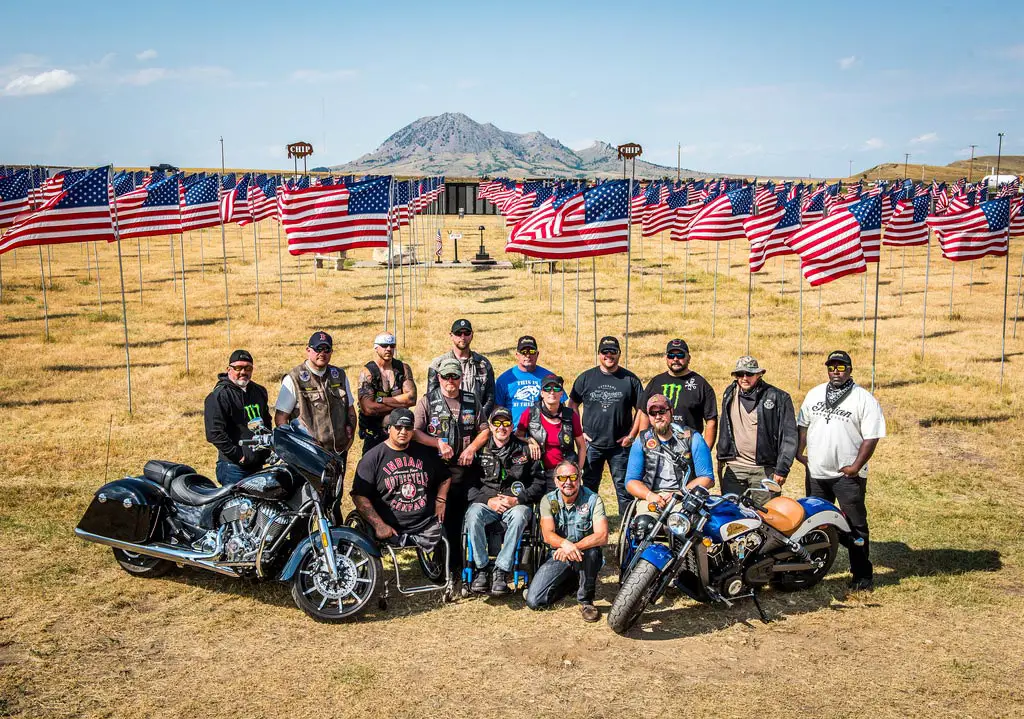 ABOUT INDIAN MOTORCYCLE®
Indian Motorcycle is America's first motorcycle company. Founded in 1901, Indian Motorcycle has won the hearts of motorcyclists around the world and earned distinction as one of America's most legendary and iconic brands through unrivaled racing dominance, engineering prowess and countless innovations and industry firsts. Today that heritage and passion is reignited under brand new stewardship. To learn more, please visit www.indianmotorcycle.com.
ABOUT VETERANS CHARITY RIDE
Veterans Charity Ride (VCR), started by veterans for veterans, is a non-profit organization that delivers Motorcycle Therapy and additional life changing, life-saving holistic programs specifically designed to assist wounded and amputee combat veterans with their needs and the issues they deal with on a daily basis. Helping our fellow veterans through outreach, action, activities, education and follow-up is what drives our organization. The end result of our program is a healthier and happier, more capable individual, who is now living life in a much better physical and mental condition, and able to help and support other veterans to do the same. Visit www.veteranscharityride.org to learn more and support this worthy cause.
Total Motorcycle would like to Thank all those who have served, Indian Motorcycle and Veterans Charity Ride for bringing this week's special Rider Inspiration Story to our readers.