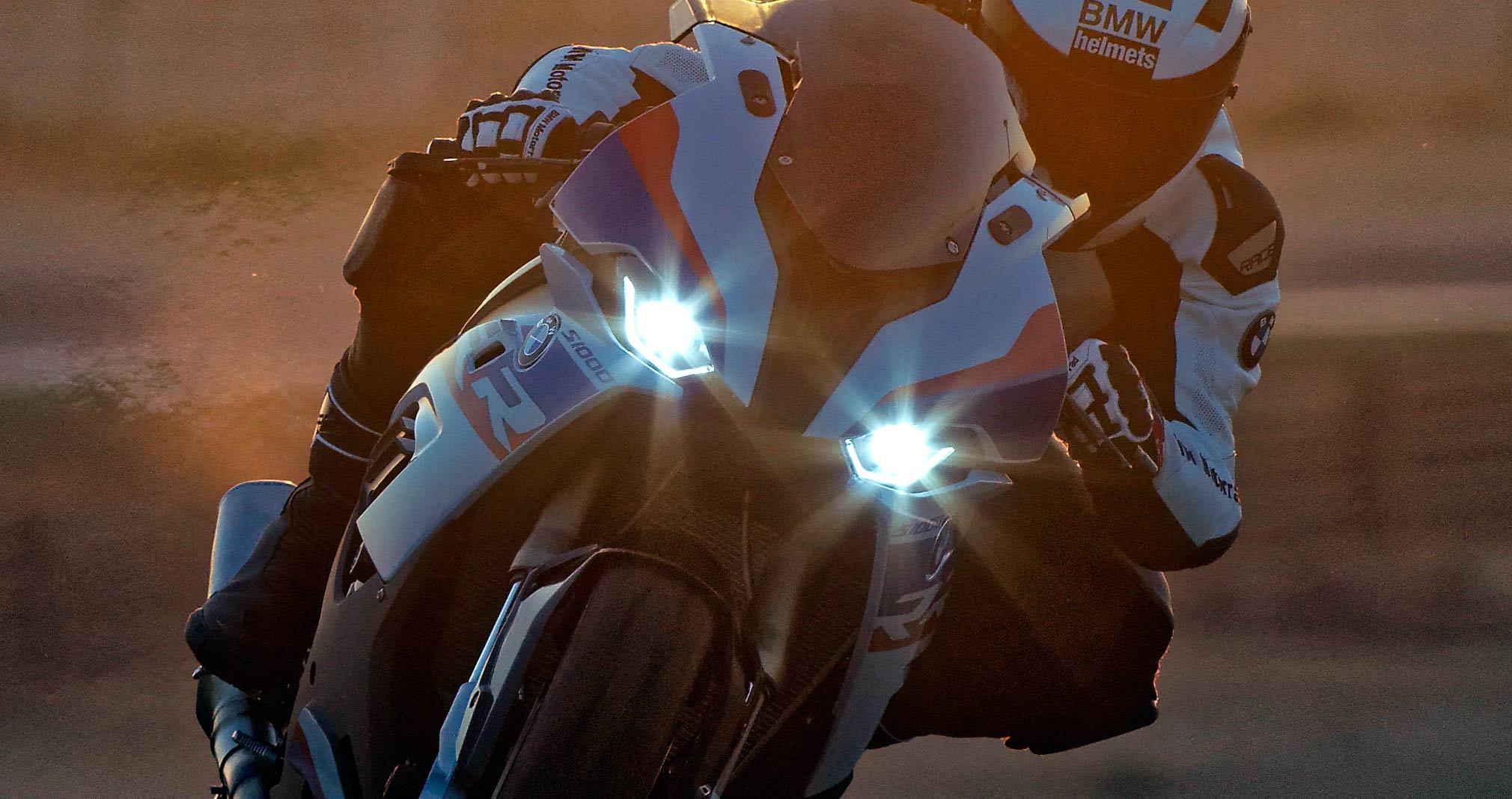 International Road Racing Championship: BMW racers dominant in season-opener.
BMW racers have made a perfect start to the 2019 season in the International Road Racing Championship. They claimed a top-five and a top-four lock-out for the BMW S 1000 RR in the first two races of the year at Hengelo (NED). On both occasions, Davey Todd (GBR) topped the podium after winning with his WEPOL Racing team RR. He also recorded the fastest lap time in both races. In race one, Todd's team-mate Marek Červený (CZE) and Erno Kostamo (FIN / 38 Motorsport) completed the podium in second and third places respectively. BMW riders Didier Grams (GER / G & G Motorsport by BMW Motorrad) and Daley Mathison (GBR / WEPOL Racing) followed in fourth and fifth. A total of eight BMW riders finished in the top ten. In race two, Grams secured second place on the podium and Kostamo finished third again. Červený crossed the line in fourth. This time, a total of seven RR riders reached the top ten.
FIM Endurance World Championship: GERT56 by GS YUASA defends lead.
The Slovakia Ring near Bratislava (SVK) hosted the third round of the 2018/19 season in the FIM Endurance World Championship (FIM EWC). The 8-hour race on Saturday took place under sometimes changeable and unpleasant weather conditions. The best-placed BMW team was GERT56 by GS YUASA: Stefan Kerschbaumer (AUT), Lucy Glöckner (GER) and Pepijn Bijsterbosch (NED) secured 11th place overall on the #56 BMW S 1000 RR, and fifth place in the Superstock class, the FIM Endurance World Cup. This ensured that the team defended its lead in the World Cup standings. Team LRP Poland (#90 BMW S 1000 RR) with Arnaud Friedrich (GER), Bartlomiej Lewandowski (POL) and Dominik Vincon (GER) claimed 16th place overall and ninth place in the EWC standings. The ERC-BMW Motorrad Endurance Team and Fany Gastro BMW Motorrad by MERCURY RACING retired early.
South African Superbike Championship: Podium for Lance Isaacs.
The third race event of the South African Superbike Championship (RSA SBK) season took place at the weekend at Killarney, South Africa. BMW racer Lance Isaacs (RSA) from the LIR / Supabets Gaming Group team claimed another podium finish. Isaacs finished the first of the two races in third place. He finished fourth in the second race, missing out on the podium by just two-tenths of a second.