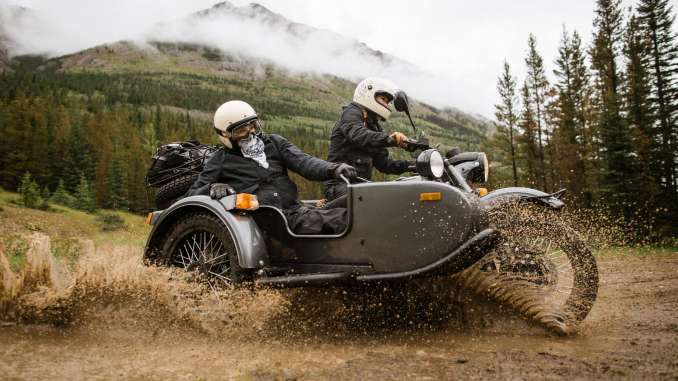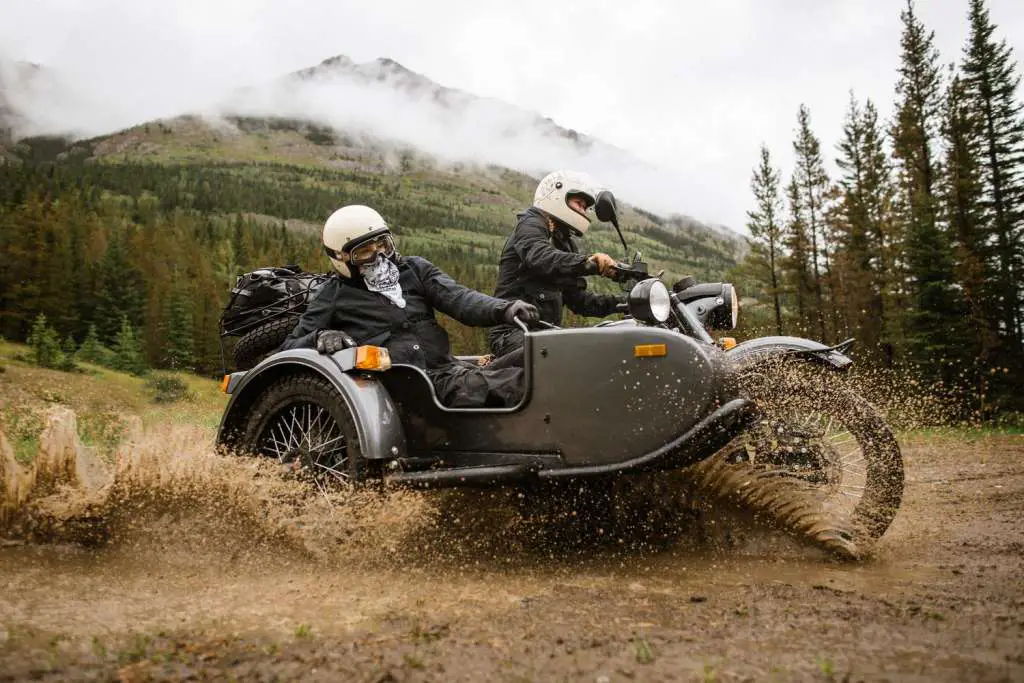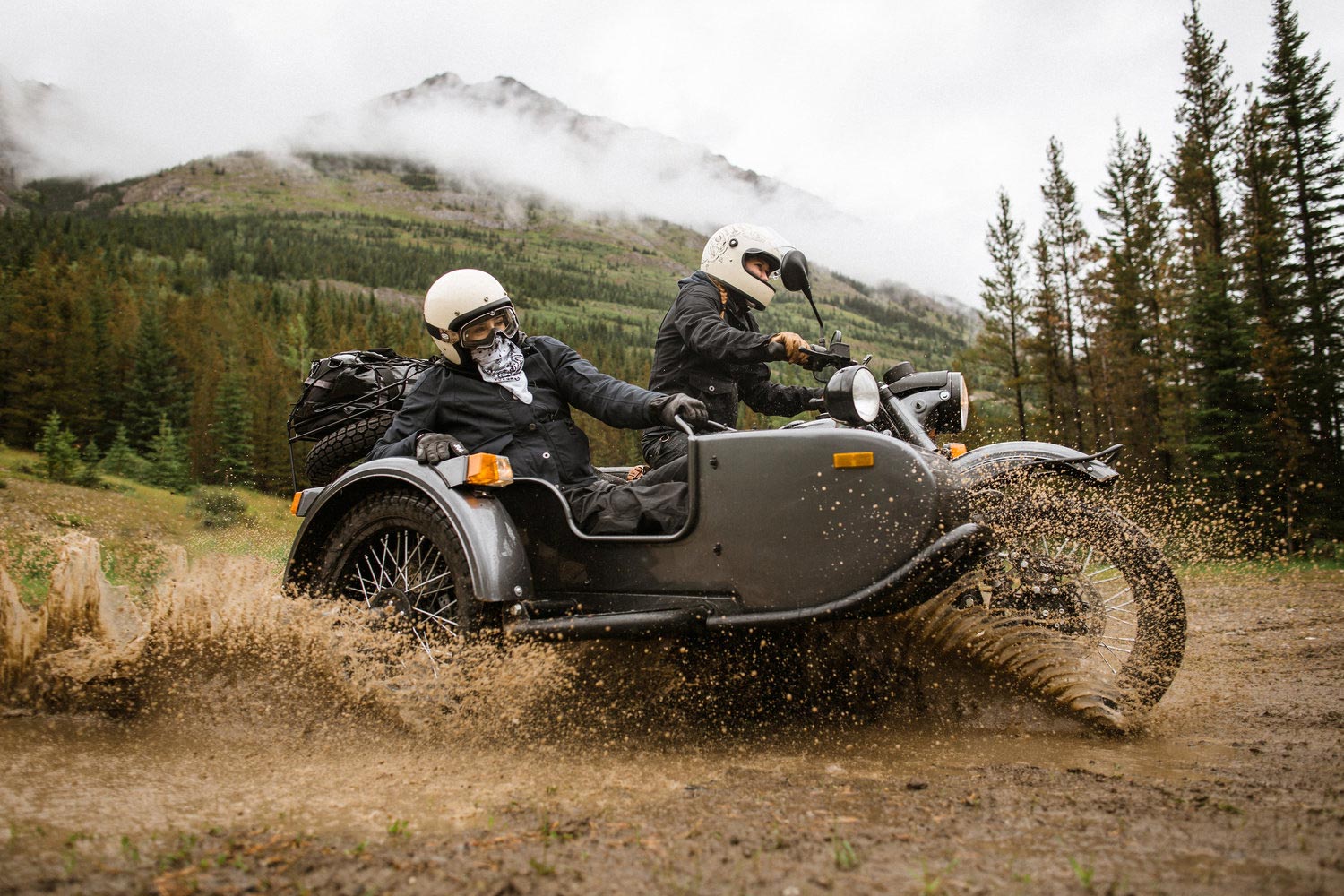 Introducing the new 2018 Ural Motorcycle Guide.
New Bike Reviews, Huge Photos, Full Specifications. Get it all at Total Motorcycle.
Ural Models with Sidecar
Limited Edition Models
– 2018 Ural Baikal (Limited Edition) – New Model
From the Manufacturer
Meet our new 2018 Ural Lineup!
3 new standard colors for both Gear Up and cT. Burgundy Satin, Slate Grey and OD Green. The new standard colors are a beautiful metallic paint with flat finish.
Gear Up spotlight has been replaced with high powered LED Sidecar Fog Lights for improved visibility.
New accessory packages including our new 2018 windshield and fairing options will be announced in a few weeks!
Meet our newest Limited Edition Ural Baikal.
Each winter, 500 miles southeast of Irbit, Russia, home of the Ural factory, the world's largest freshwater lake freezes creating over 400 miles of barren ice fields.
Adventure seekers from across the globe navigate to discover one of the world's most demanding rides, battling -40°F wind chill and shifting snow drifts.
Riders like this inspire us to celebrate the spirit of adventure.
Meet our newest Limited Edition Ural Baikal.
New For 2017
Electronic speedometer with built-in indicators.
New wire harness with combination relay and fuse box under left side panel.
Handlebar switch for sidecar spot-light.
Handlebar parking brake lever, replaces rider side lever.
Reverse / neutral foot pedal instead of lever.
New stock 2/3 seat, replaces tractor seat.
New sidecar seat with extra storage space under the cushion.
Updated Tonneau covers.
Numerous redesigned and improved internal components.
New colors available in premium colors and finishes.
New For 2016
New starter motor.
Introduction of compressible fiber-aluminum gaskets to seal exhaust head pipes.
Hydraulic brake switch.
Modified wire harness.
Modified throttle bodies and flanges.
Gas tank with the fuel sensor baffle.
Modified hydraulic dampener with increased stiffness and sealing.
New trunk lid weather strip.
New design of the oil deflector for the breather for 2WD models.
Use of liquid paint on all body parts.
New For 2015
Updated standard roller bearing used in the crankshaft.
Updated welding for hydraulic damper mount.
3M Self adhesive kick start bumper.
New rear brake hose and cable mounting bracket.
Relocated master cylinder with universal link rods.
Redesigned rear brake pedal that is higher and more comfortable.
New H4 headlight with housing.
New tonneau covers, standard Sunbrella and vinyl for cT model.
Plastic wheel hub covers for front and sidecar wheels.
Introduction of Universal spare wheel.
New For 2014
Introduction of new EFI engine.
Introduction of new cT model.
New airbox with branch pipes.
New hydraulic steering dampener.
New aluminum triple clamps.
Disk brakes on front, rear, and sidecar wheels.
Redesigned wheel hubs.
New final drive housing.
Pre-formed fuel lines, breather, and brake reservoir hoses.
New front brake reaction link.
New Ural gas tank badges.
New tank knee-grips with logo.
Redesigned ignition key.
New dashboard with updated indicator lamps.
Front engine cover now featuring Ural logo.
New For 2013
Improved clutch plates.
New mirror design.
New diamond sidecar step plate.
New sidecar floor mats.
New military hardware fasteners on all tonneau covers.
Improved tire pump.
3M seam sealers for improved protection.
New For 2012
New piston rings with tighter tolerances.
New camshaft with improved materials and bearing surfaces.
Improved 2 piece design for sidecar drive shaft yokes.
New 2WD gear hubs for final drive and sidecar swing arm drive.
New 1 piece intake branch pipes that eliminates center coupler and clamps.
New For 2011
New paint options including more powder coated colors.
New Aluminum rims on all models.
Trunk locks standard all models.
New Cordura (canvas) tonneau covers and aprons.
New aluminum upper fork bolts.
Improved high strength final drive ring gear bolts.
New For 2010
Aluminum alloy rims for Patrol and Tourist models.
Rocker arms with needle bearings.
Bearing instead of bronze bushing on the camshaft.
Polished ports of the cylinder head.
Stainless steel on all tubular parts (bumpers, clips, handles etc.)
40mm Marzocchi forks for Retro model.
New For 2009
Stainless steel exhaust pipes and mufflers
Newly designed removable plate under the driver seat
Standard (7/8′) handle bar size and removable risers.
Bottom out travel limiter on sidecar swing arm.
New NAK seals and SKF bearings.
High quality 8.8 hardware used throughout.
Manufacturer Websites
Ural