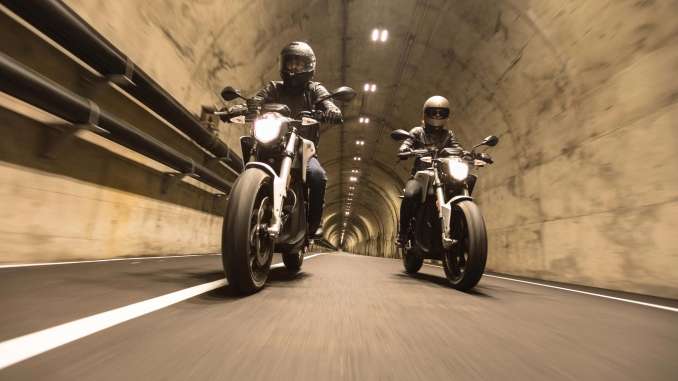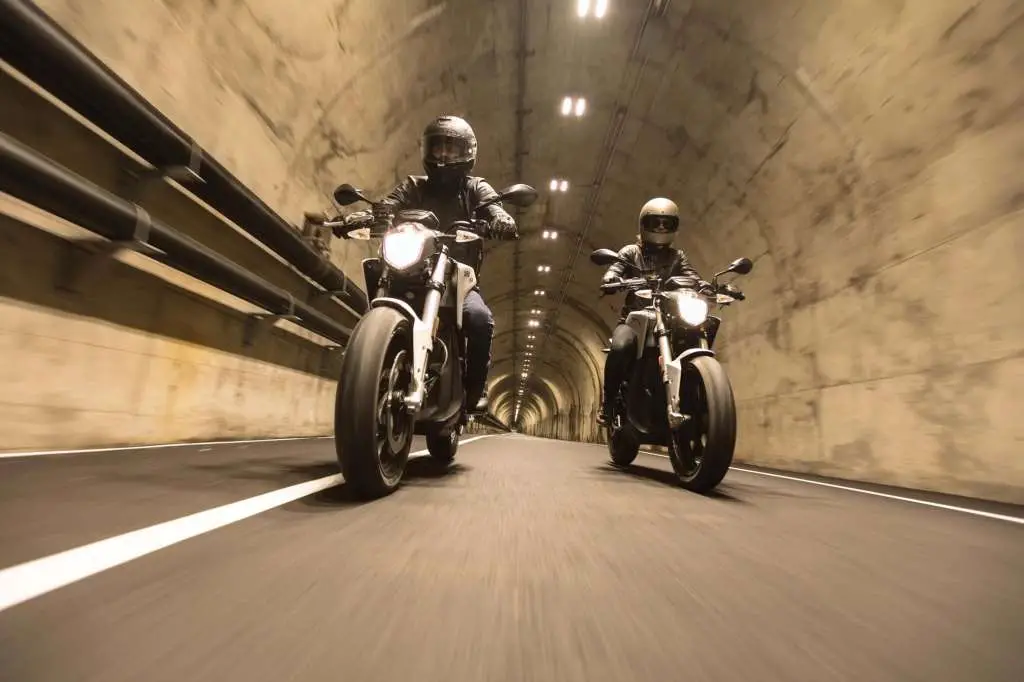 Introducing the new 2018 Zero Motorcycle Guide.
New Bike Reviews, Huge Photos, Full Specifications. Get it all at Total Motorcycle.
Streetfighter
Max Performance
Max Adventure
Dual Sport
Stealthfighter
Supermoto
From the Manufacturer
New for 2018
Zero Motorcycles designs and builds the most technologically advanced electric motorcycles on the planet at its California headquarters. Zero continues to lead the industry in electric motorcycle innovation with its 2018 model line by delivering up to 6x faster charging and 10% more range with the ZF7.2 and ZF14.4 power packs.
Here's a rundown of what's new.
Charge 6x faster at up to 166 km/h*
2018 Zero SR Electric Motorcycle:
The Zero S, Zero SR, Zero DS, and Zero DSR can now charge up to 6x faster than when using standard, Level 1, 110 V outlets. This breakthrough comes your way courtesy of a game changing 6 kW Charge Tank accessory. The technology makes it possible to power up a Zero S or Zero DS ZF7.2 in about one hour, or larger batteries in about two hours using Level 2 charge stations. The result is up to 166 kilometers of riding range for each hour of charging time (based on city range).
Go 10% Farther with a Range of up to 359 km*
2018 Zero SR Electric Motorcycle: Power Pack
Travel to even more distant locales on your Zero with the ZF7.2 and ZF14.4 power packs, all thanks to new chemistry. That's right – improved battery chemistry delivers higher capacity to the already ingenious and compact Z-Force® power pack. It's the highest power and energy density battery in today's transportation industry and for its size takes you farther than any other electric vehicle on the planet.
Zero Motorcycles App
Updates Made Easy
Zero continuously improves firmware to deliver maximum powertrain performance and enhance the ownership experience. Now owners can easily realize the benefits of these advancements by updating their firmware via the latest Zero Motorcycles mobile app.
Android app on Google Play
Increased Acceleration and Off-the-Line Performance
All motorcycles with the compact and lighter weight ZF7.2 power pack offer 11% more rear wheel torque to slingshot ahead of cars and fellow motorcyclists. New gearing and a higher maximum motor rpm deliver the improved performance without any reductions in top speed.
In addition, Zero fine tuned the powertrains of the ZF13.0 Zero S and Zero DS to deliver up to 30% more power and torque to amp up acceleration at highway speeds.
Updated, Modern Color Palette
All models save the FXS are getting bold and sophisticated new colors and graphics. From the bling wheels of the Zero DSR to the Silicon Silver Metallic of the Zero S, the updated color palette offers something for every taste.
Manufacturer Websites
Zero