The Honda Endurance Racing team got its Bol d'Or campaign off to a strong start after qualifying sixth fastest in two highly competitive sessions, as round one of the 2018-2019 FIM Endurance World Championship roared into life this week at Circuit Paul Ricard.

Keen to kick off the new season in style Honda's endurance specialists Sébastien Gimbert, Gregory LeBlanc and Erwan Nigon have been in the mix across all sessions aboard the CBR1000RR Fireblade SP2.

Throughout the final qualifying the Honda trio looked strong and confident at the 5.673km circuit. The teams' reserve rider Jan Halbich added to their average time, topping the timesheets in his session. With a combined average best time of 1:55.900, the Honda squad was just 0.995s from pole position

The Bol d'Or starts tomorrow Saturday 15 September at 1500hrs local time (GMT+1) and will finish at 1500hrs on Sunday 16 September. For all the real time information and news on the Honda Endurance Racing team, follow @HondaRacingCBR on Twitter.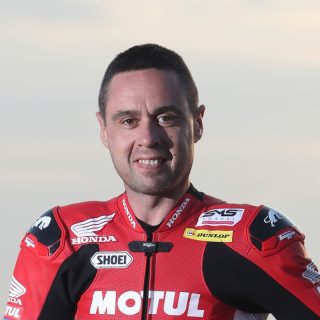 Sébastien Gimbert 111
I am very happy ahead of tomorrow's 24-hour race. Today in the final session we didn't have a qualifying tyre and our best lap time was on the race tyre, so it's looking good for tomorrow! My teammates Erwan and Gregory are both very fast and together we have a good combined time for the race start. The Fireblade is working very well, it's very easy and smooth to ride, the engine is very fast and with Dunlop our times are consistent. The work the team has done on the CBR is very good and I think we now have the best setting and race strategy we have ever had. I am very confident for the race tomorrow.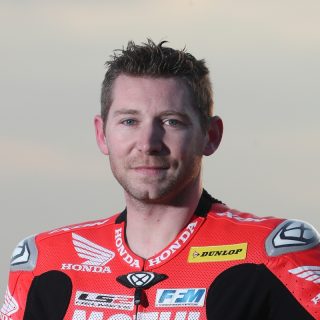 Gregory LeBlanc 111
For me yesterday was better for my session, today I had two red flags and the programme was disrupted a little. We rode with the race tyre and the lap time is good! Sure we don't have pole position but we go from a good place and we can be in the front group from the start. I was pushing for my best lap time and it was all going well, but a rider crashed in front of me and I had to roll off, then we had the red flags so I wasn't able to get another clear run. But you know this is qualifying and we have a lot of experience with the team and also Erwan and Seb, so tomorrow is the race and I honestly think we are good and ready for action!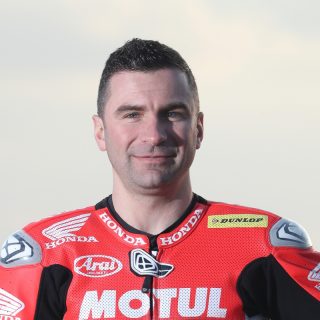 Erwan Nigon 111
The feeling not so bad, yesterday I had some difficulty, as there was a lot of traffic during my stint on-track. But today was another day and I am happy with the session, I ride my best level so I find good lines and the Honda CBR worked well, I am happy with the Dunlop tyres and we're ready for the race. Thank you really to everyone for all the hard work to get us to P6. We made some changes to the setting and the result is that we are faster today and we're very happy with this, so now we rest and get ready for the race tomorrow.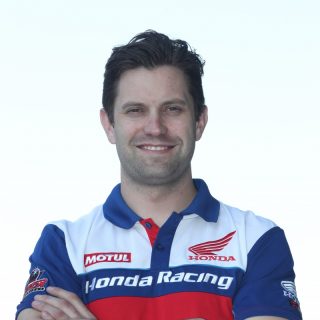 Jonny Twelvetrees
Team Manager
We're sixth in the combined timings and I'm really pleased with how things are going for us already here at the Bol d'Or. We have made progress in every session and we're always moving forward. Yesterday was more of a test in qualifying as we had a few things to try, but we learnt a lot and along with the riders' feedback we made changes that really benefitted us today. The Fireblade is feeling comfortable for all the guys and is flexible with tyre wear, which is a great sign ahead of tomorrow's race. Greg is still recovering from injuries he picked up a few months ago, but he's solid on the bike and putting in good times. Jan our reserve man is really impressing us again and he topped his session this morning. Of course Séb and Erwan are pushing hard with solid times and overall we're really pleased. With some preparation this afternoon and some pit stop practices I think we can really be on the attack tomorrow.

Bol d'Or
Circuit Paul Ricard, France
FIM EWC 2018-2019, Round 1
QUALIFYING Q2
NIGHT PRACTICE
QUALIFYING CLASSIFICATION
FIRST PRACTICE
Friday 14 Sep 2018, 12:23 UTC
| # | Team | Constructor Constr. | Time/Gap |
| --- | --- | --- | --- |
| 1 | TEAM SRC KAWASAKI | Kawasaki | 1:54.905 |
| 2 | F.C.C. TSR Honda France | Honda | +0.330 |
| 3 | YART Yamaha | Yamaha | +0.350 |
| 4 | ERC-BMW Motorrad Endurance | BMW | +0.496 |
| 5 | Suzuki Endurance Racing Team | Suzuki | +0.837 |
| 6 | Honda Endurance Racing | Honda | +0.995 |
| 7 | WEPOL Racing | Yamaha | +1.301 |
| 8 | Yamaha Viltaïs Pierret Experiences | Yamaha | +1.552 |
| 9 | Team 33 Coyote Louit Moto | Kawasaki | +1.994 |
| 10 | GERT 56 HMT by re speedbikes | BMW | +2.307 |
| 11 | 3ART – YAM AVENUE – MOTO TEAM 95 | Yamaha | +2.391 |
| 12 | Bolliger Team Switzerland | Kawasaki | +2.397 |
| 13 | Junior Team LMS Suzuki | Suzuki | +2.429 |
| 14 | TECMAS – BMW | BMW | +2.574 |
| 15 | Mercury Racing | BMW | +2.768 |
| 16 | Moto Ain | Yamaha | +2.882 |
| 17 | TATI TEAM BEAUJOLAIS RACING | Kawasaki | +3.018 |
| 18 | BMRT 3D ENDURANCE | Kawasaki | +3.088 |
| 19 | Maco Racing Team | Yamaha | +3.241 |
| 20 | No Limits Motor Team | Suzuki | +3.399 |
| 21 | Team April Moto Motors Events | Suzuki | +3.407 |
| 22 | Team 18 Sapeurs-Pompiers | Kawasaki | +3.574 |
| 23 | National Motos | Honda | +3.858 |
| 24 | AM Moto Racing Competition | Suzuki | +3.981 |
| 25 | MOTOTECH EWC TEAM | Yamaha | +4.127 |