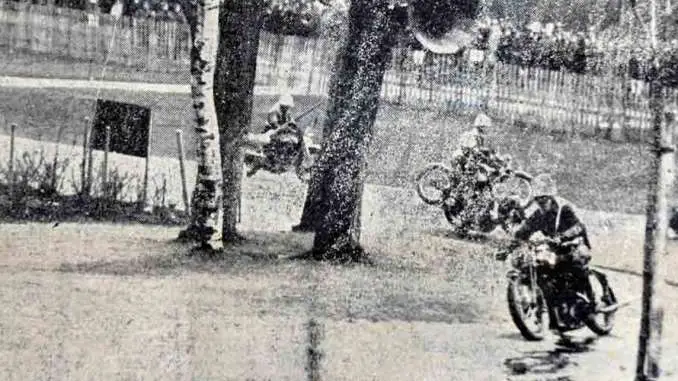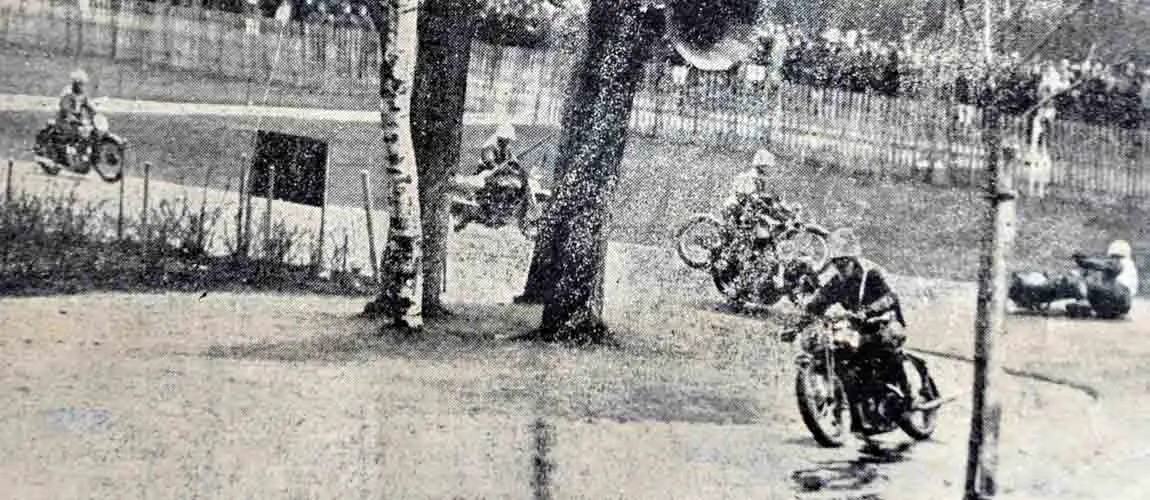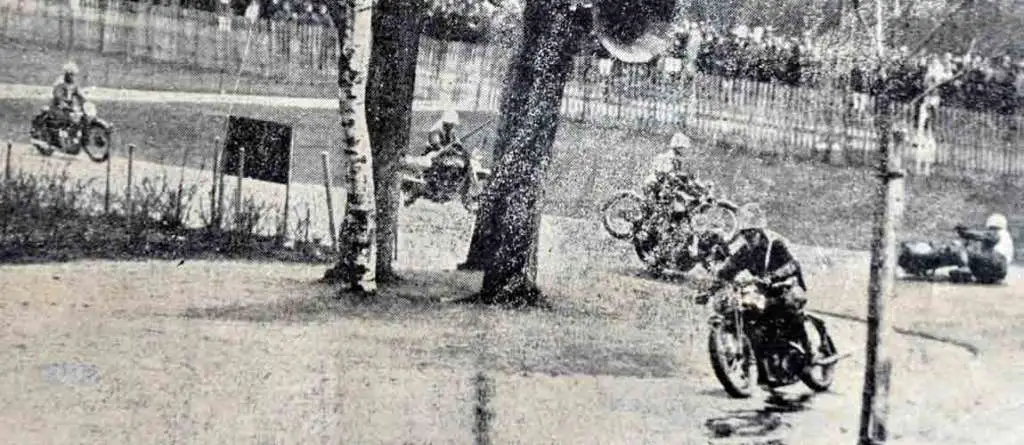 People in Finland have always had a sweet tooth for motor racing. Through the years they have fostered more than a few world-class motorcycle riders. Looking back through history, it all started in 1932 when the country organized their first Grand Prix, outside of Helsinki. There was a place that initially had been reserved for a zoo, but plans changed and it turned out to be a good location for a TT racing circuit. Therefore, it received the name 'Djurgarden' (animal garden) after it had been initially called the Eläintarha track.
After thorough preparations and massive publicity, things looked optimal for a tremendous weekend with a new national record crowd present. It was reported that nearly 50,000 spectators made it to the Eläintarha/Djurgarden circuit, which had been made up to Grand Prix standards ahead of this fabulous event. It was such a crowd-pleaser that thousands of would-be attendants had to return home due to a scarcity of tickets and lack of space on the racing grounds.
Every inch was packed to the limit when things started to happen. The cars were starting on this day and it wasn't until two o'clock in the afternoon that the two-wheeled TT riders made their entrance. Husqvarna had their two aces lined up at the start, represented by Gunnar Kalén in the C-class (500cc) while Ragnar Sunnqvist rode in the B-class (350cc). The two motorcycle classes had a joint start with 20 riders taking off from the grid at the grandstands.
At the getaway, Gunnar Kalén, displaying the number eight was the quickest man off the grid, closely followed by the local star Otto Brandt riding a British-made Rudge. In third spot Ragnar Sunnqvist (Husqvarna) already haede Ove Lambert-Meuller had problems with his AJS right from the beginning and was forced to catch up with the rest of the field having been severely delayed – at least, he rejoined the race. After a little more than one-minute, the leaders raced past the grandstands having completed their first 2,034 metres out of a total of 42 laps.
Kalén was still in the lead and now being followed by the Finn, Arne Anttila on his AJS, and Hans Thorell. The home rider K. G. Granberg, on a 500 cc Saroléa, lay fourth just ahead of Sunnqvist and ace Erik Westerberg on a well-tuned Norton, both battling for position. After five laps the front order was still the same while Thorell had advanced to third place follwho like Anttila was heavily supported by the delighted crowd. The Finns realised that their riders did not have the same experience as their Swedish neighbours when it came to international bouts. By lap 10 Kalén had increased his lead and now was 500 metres ahead of second and third men, Anttila and Granberg.
So, Gunnar Kalén on his super-tuned 500 Husqvarna stormed away on the long 'Railway Straight' in front of a massive bunch of spectators. Ragnar Sunnqvist now lay fifth overall, but second in the B-class. At this time the five leaders had an overwhelming margin to the rest of the field. During the next ten laps, Granberg made a stunning effort, catching up with Kalén. After a little more than halfway through the race he was just 25 metres behind the leader.
Erik Westerberg was forced to pit, adjusting his gear lever before he rejoined the race. However, he was a lap behind at that stage. Right up until lap 40 Granberg followed Kalén in the leader's shadow. The Finn then overtook the front runner to the great excitement of the spectators – Kalén however soon re-took the lead. Granberg tried too hard to regain his former position when he crashed, injuring his shoulder and having to retire.
After this incident, the road to the finish was clear cut for Gunnar Kalén who won almost a full minute ahead of Arne Anttila and Erik Westerberg who had been catching up during the last stage of this gruelling race. Ragnar Sunnqvist came second overall according to the measured time, but he was of course the master of the B-class, celebrating a comfortable victory. Ragnar was almost four seconds ahead of the Finn R. Lampinen on his Rudge machine. This was a double win for Husqvarna beating the opposition fair and square.
"We had a devastating advantage over the competition with our full-blood machines in perfect order," recalls Kalén after crossing the finish line. His overall time was one-hour eight minutes and 37 seconds – at a stunning average of 89 km/h.
"You can't do more than win," said Ragnar Sunnqvist after having scored in the 350 cc B-class – his speed was 88 km/h. Fanfares played out to both Husqvarna-mounted Swedes. Now, the motoring world looked forward to the next Grand Prix at Saxtorp, a venue which would be held in just three months' time. Here the two ace riders would again score a double victory. Caramba!
By Husqvarna's Kenneth Olausson – 8 February 2018