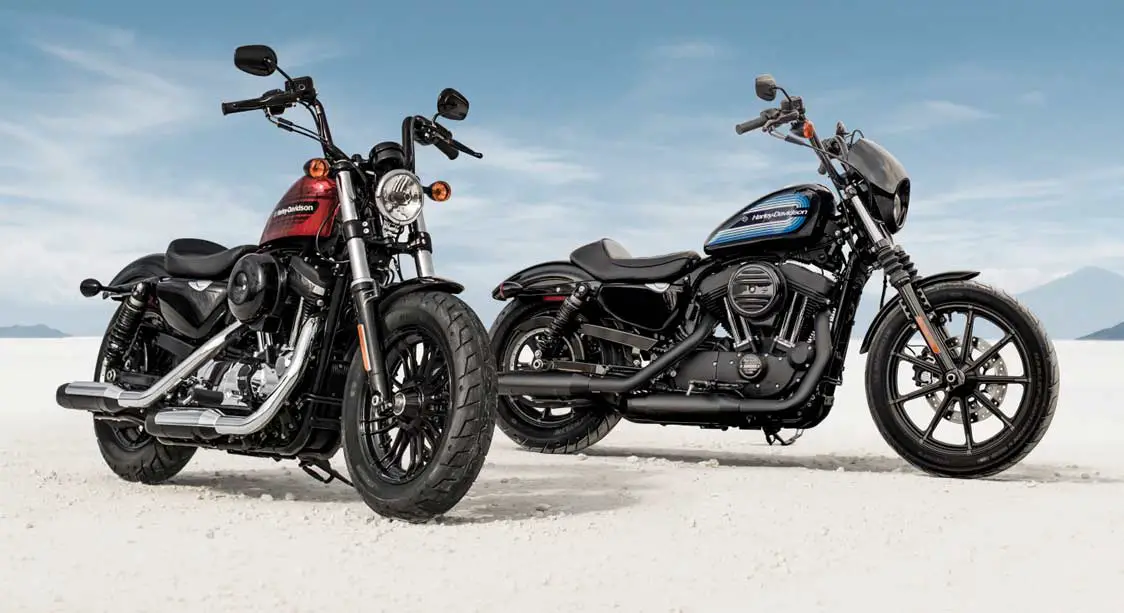 Saturday 12 and Sunday 13 May will play host to a Sportster weekend at all authorised Harley-Davidson dealerships across the UK & Ireland. You will have the opportunity to test ride the latest Sportster models including the new Forty-Eight® Special and Iron 1200™.
The Iron 1200™ delivers extra power to one of our most popular machines with a 1202cc Evolution® 1200 V-Twin engine delivering 36% more power than the Iron 883. Its distinctive garage-built chopper look and eye-catching graphics coupled with black detailing are sure to draw attention. Prices start from £9,395.
The Forty-Eight® Special has a menacing out-of-the-crate custom look with brilliant chrome detailing to offset the Evolution 1200 engine. Prices for this model start at £9,995.
Last week, eight of the UK's media got their hands on the machines for the first time, and the feedback has already been positive. The Iron 1200™ is, according to MCN, 'the Sportster we've been waiting for' while Ben Lindley of Bike magazine says that the Forty-Eight® Special is 'aggressive' and 'my favourite in the corners'.
If you already have a preference, it's best to book your test ride online in advance to avoid disappointment. Or take the opportunity to test ride other models in the Sportster range, some of which are available on our low-rate finance of 5.9% APR until 31 May. Prices start from just £99 per month for the Iron 883™, Forty-Eight® and Roadster™.
#£10 Purchase Fee is payable with the Optional Final Repayment.Harley|OWN™ (Personal Contract Purchase) is provided by Harley- Davidson Finance, a trading name of Black Horse Limited. These finance offers are only available through Harley-Davidson Finance, St William House, Tresillian Terrace, Cardiff, CF10 5BH. Credit is subject to status and is only available to UK residents aged 18 and over. Finance offer ends 31st May 2018, examples correct at the time of production but may be subject to change . With Harley|OWN™(Personal Contract Purchase) you have the option at the end of the agreement to: (1) RETURN – Return the motorcycle and not pay the Optional Final Repayment. If the motorcycle is in good condition (fair wear and tear accepted) and has not exceeded the maximum agreed mileage you will have nothing further to pay. If the motorcycle has exceeded the maximum agreed mileage a charge for excess mileage will apply – in these example 6p per mile + VAT for any excess mileage up to 4,999 miles and 12p per mile + VAT for any excess mileage exceeding 4,999 miles. (2) RETAIN – Pay the Optional Final Repayment to own the motorcycle or (3) RENEW – Part exchange the motorcycle subject to settlement of your existing finance agreement new finance agreements are subject to status. Finance examples are based on 4,000 miles per year. Examples are based on vivid black paint variants for all models except Iron 883™ which is based on solid paint finish, please ask your dealer for details. ©2018 H-D or its affiliates. HARLEY-DAVIDSON, HARLEY, H-D, and the Bar and Shield Logo are among the trademarks of H-D U.S.A., LLC.