You are here: Index — Ride Photos — The Adventure — The North East
The North East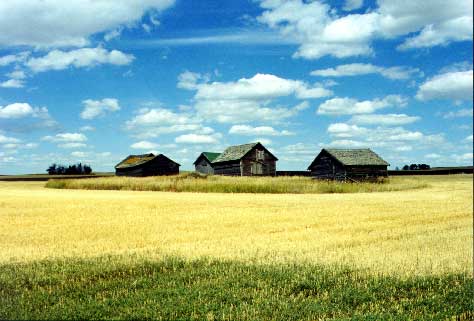 Northeast of Calgary has to be my favourite place to tour by motorcycle. The roads are wonderful to travel. Straight open well paved roads, with their gentle sweeping curves, small hills and you can see for miles in every direction with a sea of blue sky above you. The sights are breath taking to behold, long stretches of farm land, rustic buildings, small hamlets and towns greet you to come stay awhile. Even the rural smells are a treat to the senses, as you rush by huge fields of hay. Have you ever smells hay as you ride down an open road with no where in mind totally free to go where you wish?
These are just some of the reasons why I love to come out and ride the Northeast of Calgary more than any other area.
There are things you have to be prepared for if you want to travel this area and that's gas. There are many towns to visit but not all of them have gas stations, only the larger ones and you need to set a careful route not to wonder too far away from one. That being said, here are some photos of the Northeast taken in my wandering travels aboard my motorcycle.
Enjoy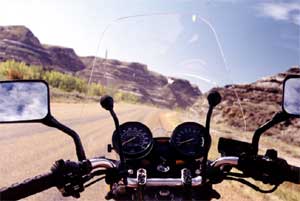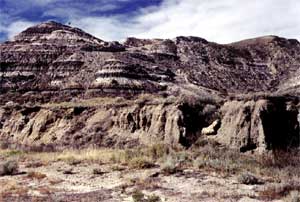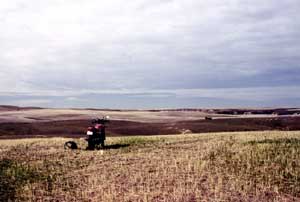 .