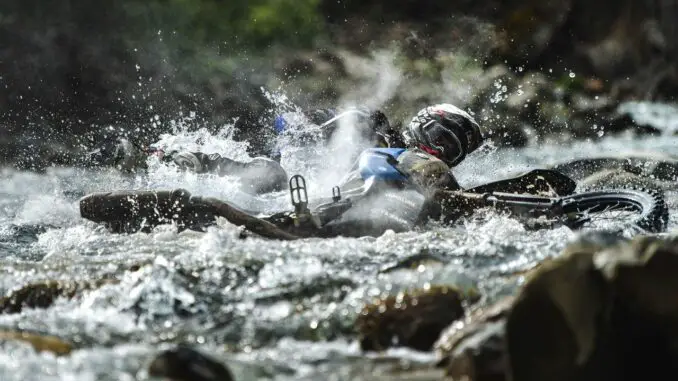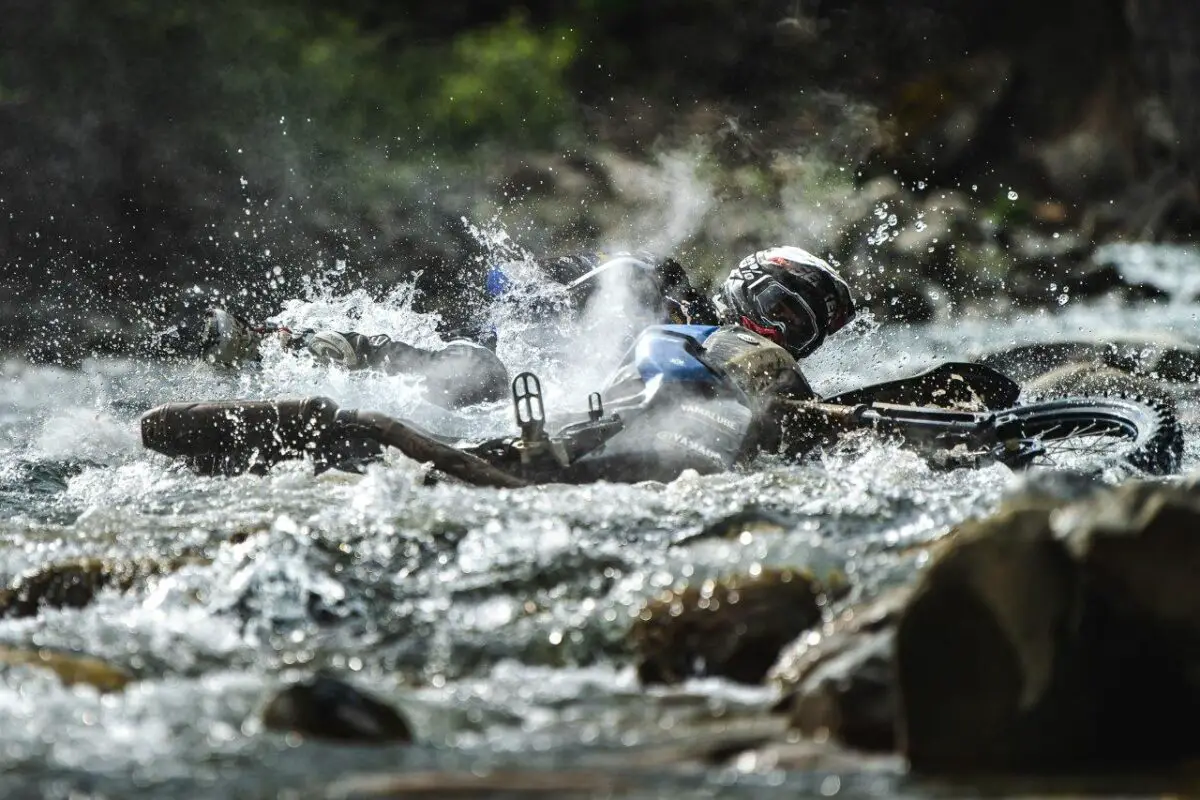 Strong Start for Ténéré World Raid Team at Hellas Rally
The Yamaha Ténéré World Raid Team's Pol Tarrès enjoyed a positive start over the opening two days of the Hellas Rally in Greece, even with challenging conditions, ending the Prologue 10th in class before completing the opening stage in sixth.
Tarrés, entering only the fourth rally of his fledgeling career, got off to a solid start at the 2023 Hellas Rally, despite the circumstances being significantly different from what the 29-year-old is used to.
After securing his maiden rally raid podium at the Morocco Desert Challenge in April, the Andorran has swapped the desert's sun, sand, and dunes for the rocks, rain, and mountains of Greece. Still, even though it is a new challenge for Tarrés, he is adapting quickly on his GYTR-kitted Ténéré 700 World Raid.
During Monday's 30km Prologue, Tarrés immediately showed good pace to finish 10th overall in the Motorbike category and second in the M6 class (650cc-1300cc multi-cylinder motorbikes) with a time of 34 minutes and 20.61 seconds, to secure an excellent starting position for the first stage.
Tuesday's 320km Stage 1 – like most of the specials at the event – was a loop, with competitors starting and ending the day at the bivouac in Karpenisi via Athanasios Diakos. Full of highly technical and difficult, slow-speed sections, Tarrés showed how quickly he is learning at this level by finishing sixth overall in the Motorbike category and second in the M6 class, completing the special in six hours, 23 minutes, and 28.22 seconds.
The Yamaha Ténéré World Raid Team is back in action for Wednesday's Stage 3 at the Hellas Rally, another loop, beginning and finishing at the bivouac in Karpenisi while traversing through Thermos.
Pol Tarrés – P6 (6h 23m 28.22s)
Ténéré World Raid Team
"So far, this has been a tough rally, especially the first stage. It was a very long special, which took more than six hours to ride in the cold and rain. It was challenging for all the riders but even more so for the Ténéré 700 World Raid. These conditions make it very hard to make the most of its strengths against our 450cc rivals, as the route is very tight and technical, and you have to ride in second and third gear most of the time, so you can't use its top-speed advantage. When we came here, we knew it would be different from what we were used to and that it would be tricky, but we didn't expect the terrain to be this tough. I gave it everything over the last two days, and we are learning with every kilometre, which is the key. Considering this, I am delighted to have finished sixth during Stage 1 and recovered time in the general classification against our rivals, plus I am gaining confidence every day. It will be tough, but this is rally, and I am looking forward to Stage 2."
Marc Bourgeois
Ténéré World Raid Team – Team Manager
"The first two days have been challenging but have gone very well. The terrain is very different from what we are used to, with the stages slow and technical and no dunes in sight, but Pol has ridden superbly. Everything is different at this rally, which is why we chose to race here, to ensure we gain as much knowledge and experience as possible in the different conditions. Even the navigation has been tricky, as the waypoints are much closer together than in the desert, but Pol has shown his amazing ability to adapt and is doing a great job on the Ténéré 700 World Raid. Tomorrow is another long stage, but we aim to keep improving and close the gap to the bikes in front."
Would you like to participate in a rally alongside the Ténéré World Raid Team? Thanks to the Ténéré Spirit Experience, which provides the perfect balance of adventure and enjoyment, you can discover the joys of rally raid while riding a route adapted to suit your riding skill level. Click here to learn more and book your place on one of the four remaining events in 2023.