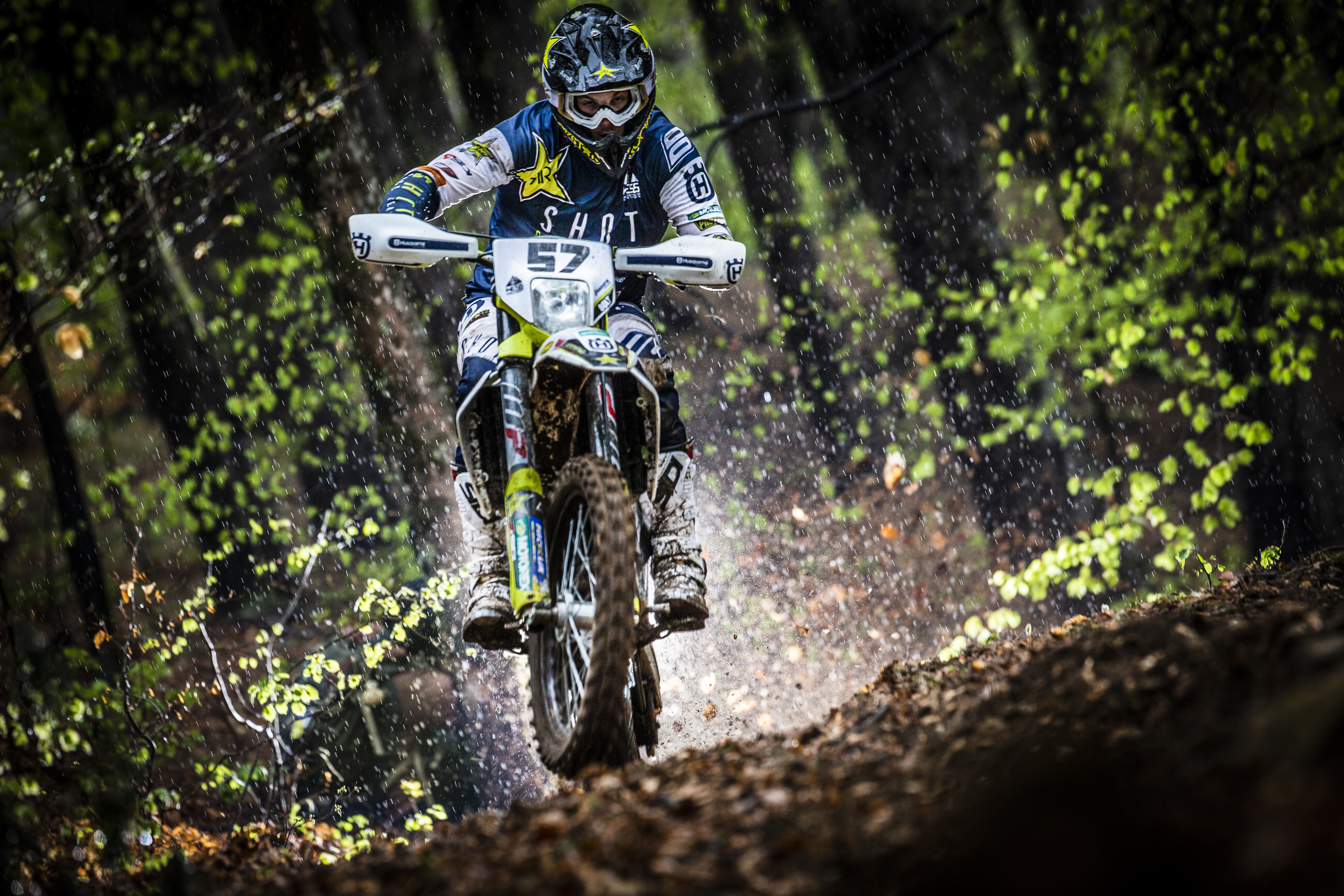 Following their strong performances at the opening round of the 2019 World Enduro Super Series in Portugal, Rockstar Energy Husqvarna Factory Racing's Billy Bolt and Alfredo Gomez now turn their attention to Trèfle Lozérien AMV in France, round two of the WESS championship.
Running from Friday 17 to Sunday 19 of May, the three-day Trèfle Lozérien AMV is France's most prestigious classic enduro event. The traditional, time card format competition will see riders cover an average of over 200 kilometres per day through the beautiful countryside of the Occitanie region in southern France.
Making his return to competition at the recent WESS opener, Billy Bolt surprised many by not only successfully completing the tough event following his long lay-off with injury but by also securing an impressive top-five result. Going into round two and its hugely contrasting classic enduro format, the defending WESS champion is keen to keep his current momentum going and improve on his 2018 Trèfle Lozérien AMV result.
Alfredo Gomez missed out on last year's Trèfle Lozérien AMV due to an injury sustained pre-season. 2019 will mark the Spaniard's first attempt at the race. Despite being regarded as a hard enduro and endurocross specialist, Gomez is looking forward to the challenge of competing in one of France' most popular enduro events.
As planned, Rockstar Energy Husqvarna Factory Racing's Graham Jarvis will return to competition in two weeks' time at the ErzbergRodeo, round three of the World Enduro Super Series.
Billy Bolt: "It's going to be tough heading straight into another long event so soon after Lagares, but it's probably just what I need. Round one was exhausting, so three more days of racing in France less than a week afterwards is really going to test my fitness. I learned a lot from racing in France last year. It's a really cool event, just a lot different to what I normally specialise in. It looks like the weather's going to be good, so it should be another great event. I'm looking forward to getting back on the 350 4-stroke – I really enjoy riding that. The plan is to give my best, stay within the tapes, and everything will be ok."
Alfredo Gomez: "I missed the event last year, so I don't really know what to expect. But from what I've seen it looks like a great event. I want to go there and learn and hopefully stay somewhere near the front. I know my speed is good but it's a different technique for riding on grass tests at Le Trefle. I will try my best and we will see how it goes."
The three-day Trèfle Lozérien AMV classic enduro, round two of the 2019 World Enduro Super Series, takes place in Mende, France from 17-19 of May.