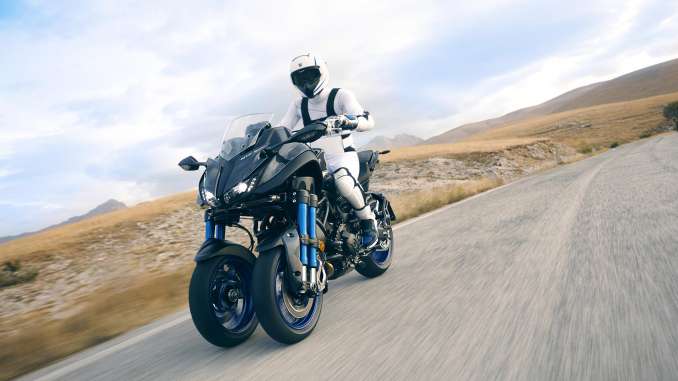 New Cool Wall Bike Every Friday. Have You Voted Yet? No? Then Get to it… Voting Open!

RIDE THE REVOLUTION.
This large-displacement Leaning Multi-Wheeler (LMW) is powered by a liquid-cooled in-line 3-cylinder engine. This model is equipped with LMW technology to reduce the effects of changing ride environments and to deliver a high feeling of stability when cornering. It achieves excellent performance for spirited and sporty riding on various road surfaces and the capability to freely carve through the continuous corners of winding roads. The body design makes full use of the unprecedented front-end suspension mechanisms pairing 15-inch front wheels with dual-tube upside-down forks to visually accentuate the machine's sporty performance and create a high-quality look and feel at the same time. New Yamaha NIKEN.
Ride the Revolution.
• Length x Width x Height = 2,150 mm x 885 mm x 1,250 mm
• Engine type = Liquid-cooled 4-stroke, DOHC, 4-valve
• Cylinder arrangement = In-line 3-cylinder
• Fuel supply system = Fuel injection
New Yamaha NIKEN. Ride the Revolution
Cool Wall Week #348 RESULTS:
2018 Yamaha NIKEN – Coolness Factor = 30.6%
Featured: October 27th, 2017 – November 3rd, 2017
Most popular vote category: Fail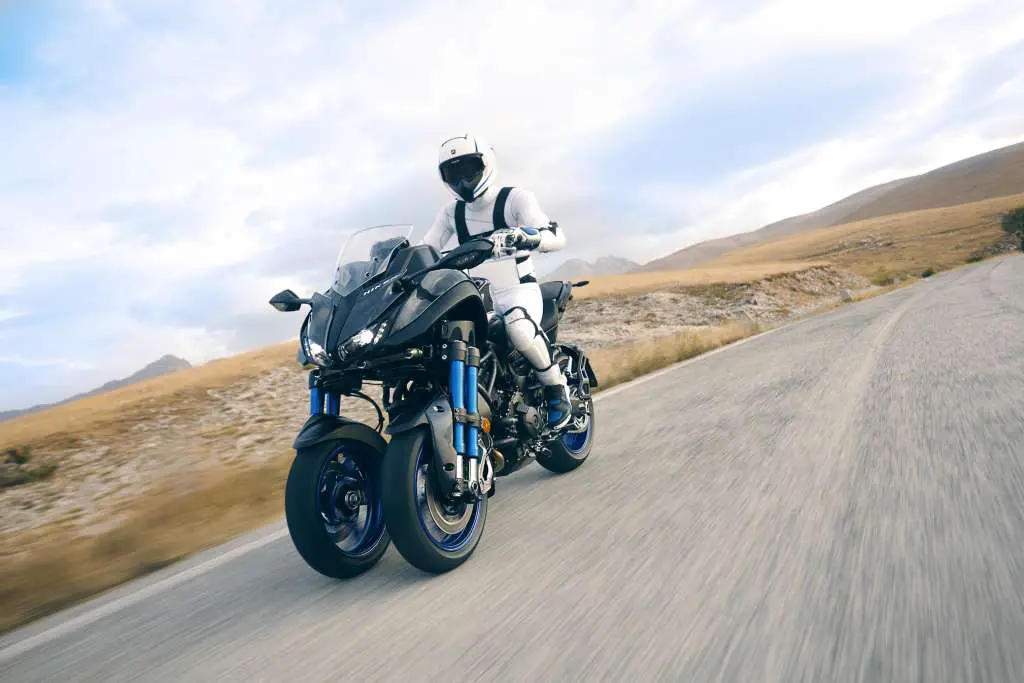 Motorcycle Cool Wall discussion: viewtopic.php?f=61&t=54529
Total Motorcycle model page: https://www.totalmotorcycle.com/motorcy … ken-review
Your Coolness Factor of the 2018 Yamaha NIKEN
Awesome 4
Cool 3
Uncool 3+1
Fail 12+1
Total votes: 22
= a Coolwall Factor of 30.6%
Total Motorcycle's Take-a-Way: Stand out or Stand Back? The new 2018 Yamaha NIKEN drew a lot of discussion this week on the Cool Wall as Yamaha drops a "shock bomb" on the populace. Even I don't know what say about it, other than it's VERY different and unique. Revolutionary for sure. What do you think?
Cool Wall Comment of the Week: "Drag it out on to the street, beat it with a club, stone it with rocks and then burn it with fire until it is nothing more then a bad memory and a melted pool of metal and plastic…" – Ceemes