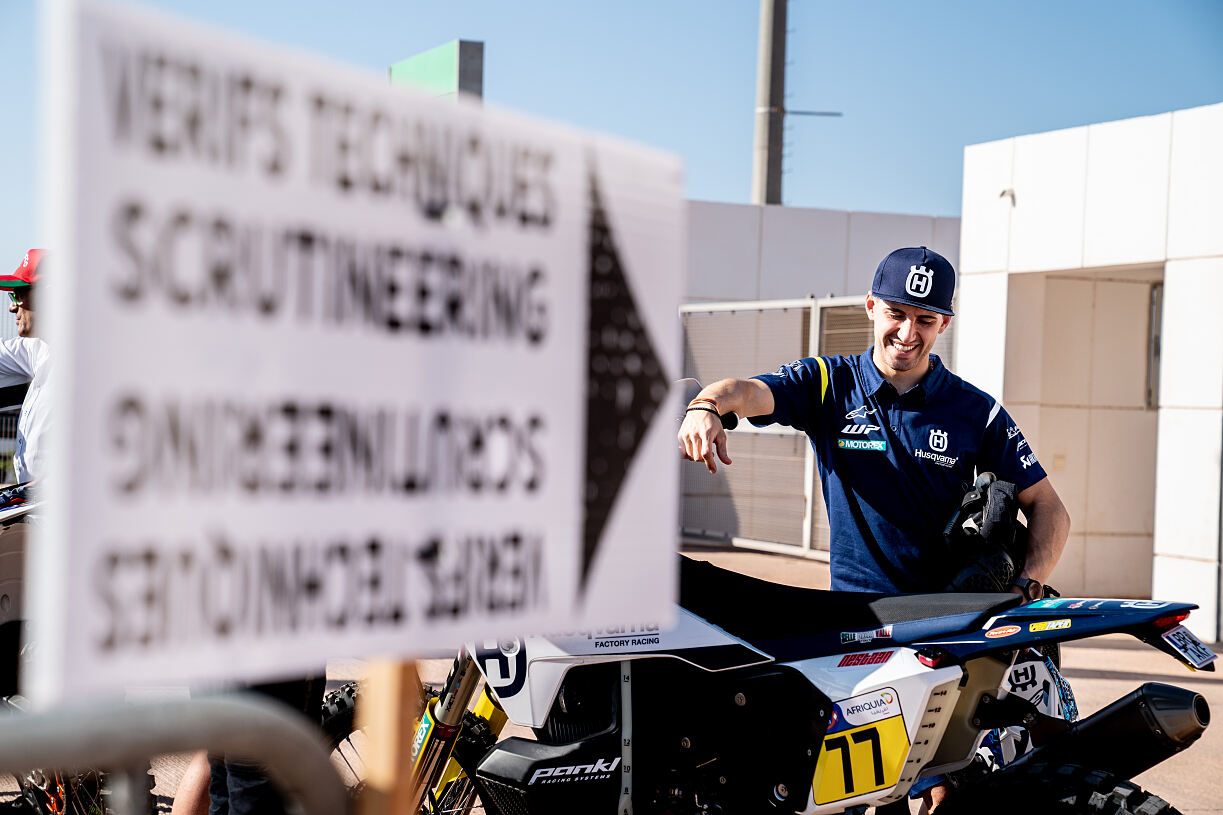 Luciano Benavides returns to FIM World Rally-Raid Championship (W2RC) competition this week at the final race of the five-round series – the Rallye du Maroc. With three podium finishes under his belt this season, the Husqvarna Factory Racing star currently leads the championship and aims to maintain his momentum in the upcoming Moroccan event.
It has been an incredible year for Benavides. Taking three stage wins at the Dakar Rally, Luciano equalled his career-best result. From there, the FR 450 Rally rider went on to finish as runner-up at the Abu Dhabi Desert Challenge and third at the Sonora Rally in Mexico. Another second-place finish at his home race, the Desafio Ruta 40, saw the Argentinian take the lead of the W2RC where he holds a nine-point advantage.
Now, coming into the fifth and final race of the season, Luciano is fully focussed on claiming a solid result at the Rallye du Maroc, which he hopes will then secure him the world championship title. Placing second at the event in 2022, Benavides has already demonstrated superb form on the Moroccan terrain and will be aiming to make the best use of his experience to deliver another strong result.
The 2023 Rallye du Maroc will be held from October 13-18. A short prologue will decide the start order for the five gruelling stages in the Moroccan desert. In total, riders will cover 2240 kilometres, of which 1470 will be raced against the clock over timed special stages.
Luciano Benavides: "It's the last race of the season and I'm feeling really good! It's been an incredible year so far for me, and I'm looking forward to finishing the season strong. I know that I have a really good opportunity with this race because it's the first time I'm leading the world championship. It will be an interesting race and I know that there is different pressure on me now, but at the end of the day I will try to do the same and stick with what has been working this year. The team has done a great job this year with the development of the bike so right now I'm feeling really confident. To get my first title is the main goal so I'll do everything I can to get it, but it's a long six days of racing and anything can happen in rallying!"