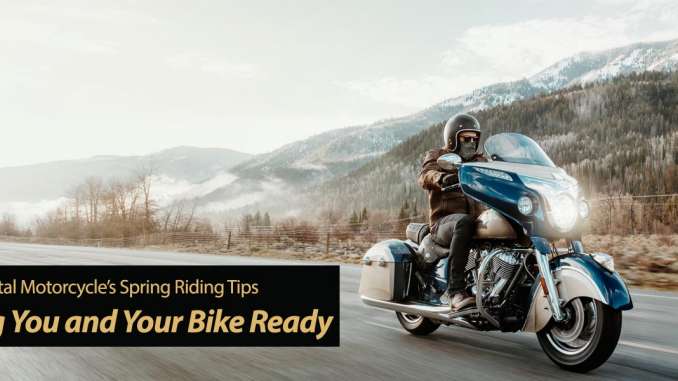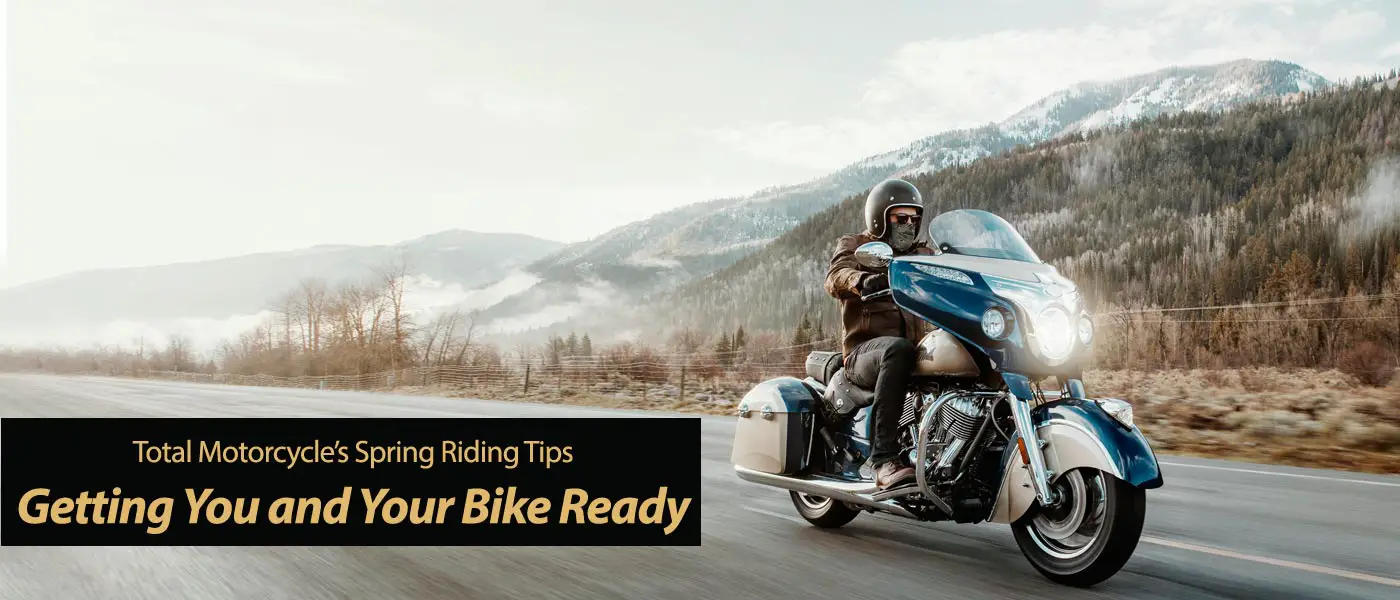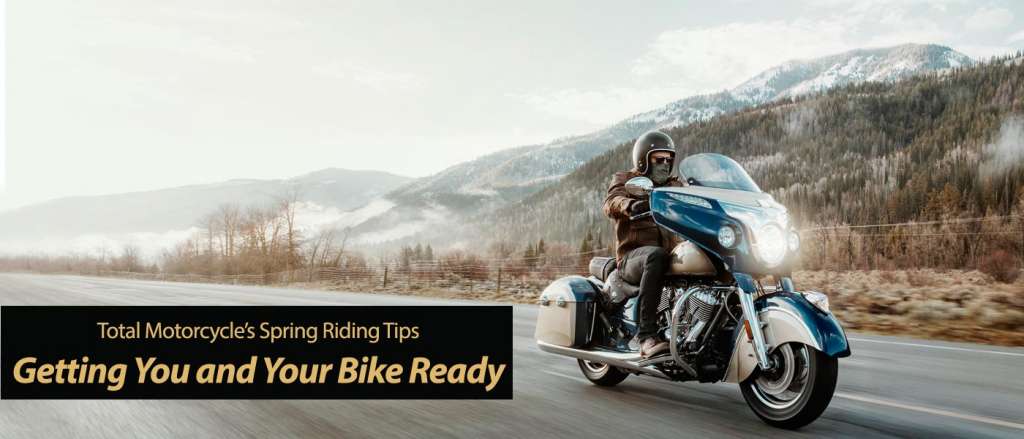 Spring riding. Nothing is more exciting than getting your motorcycle out after winters nap, starting the engine, putting your gear on, shifting it into gear and feeling the wind upon your face. But wait, you forget something! Did you check the condition of your bike? Is your gear still holding up? How about your riding skills after months off the bike? Gravel, salt and/or black ice on the roads? Are cars even looking for bikers right now? All these Motorcycle Spring Riding Tips, questions and more Total Motorcycle looks at, examines and takes a stab at answering for you in our Beginner's Guide to Motorcycling and our Beginning Bikers Forum.  If you are looking at buying a new 2019 motorcycle or a used motorcycle we have you covered. Returning riders and experienced riders are encouraged to help out our new riders and pass along tips, tricks and advice you have learned over the years of riding. In the past 17 years our forums has been around we have answered over 300,000 questions and keep answering them to not only help you out but to support motorcyclists and motorcycling worldwide.
Don't forget Total Motorcycle not only has the biggest and best Motorcycle Model Guides from 1970 to 2019 , we also do gear, motorcycle and product reviews, and has the friendliest motorcycle community on the internet too! Total Motorcycle has helped over 315 million riders around the world get into and get ready to ride. Thank you for supporting us.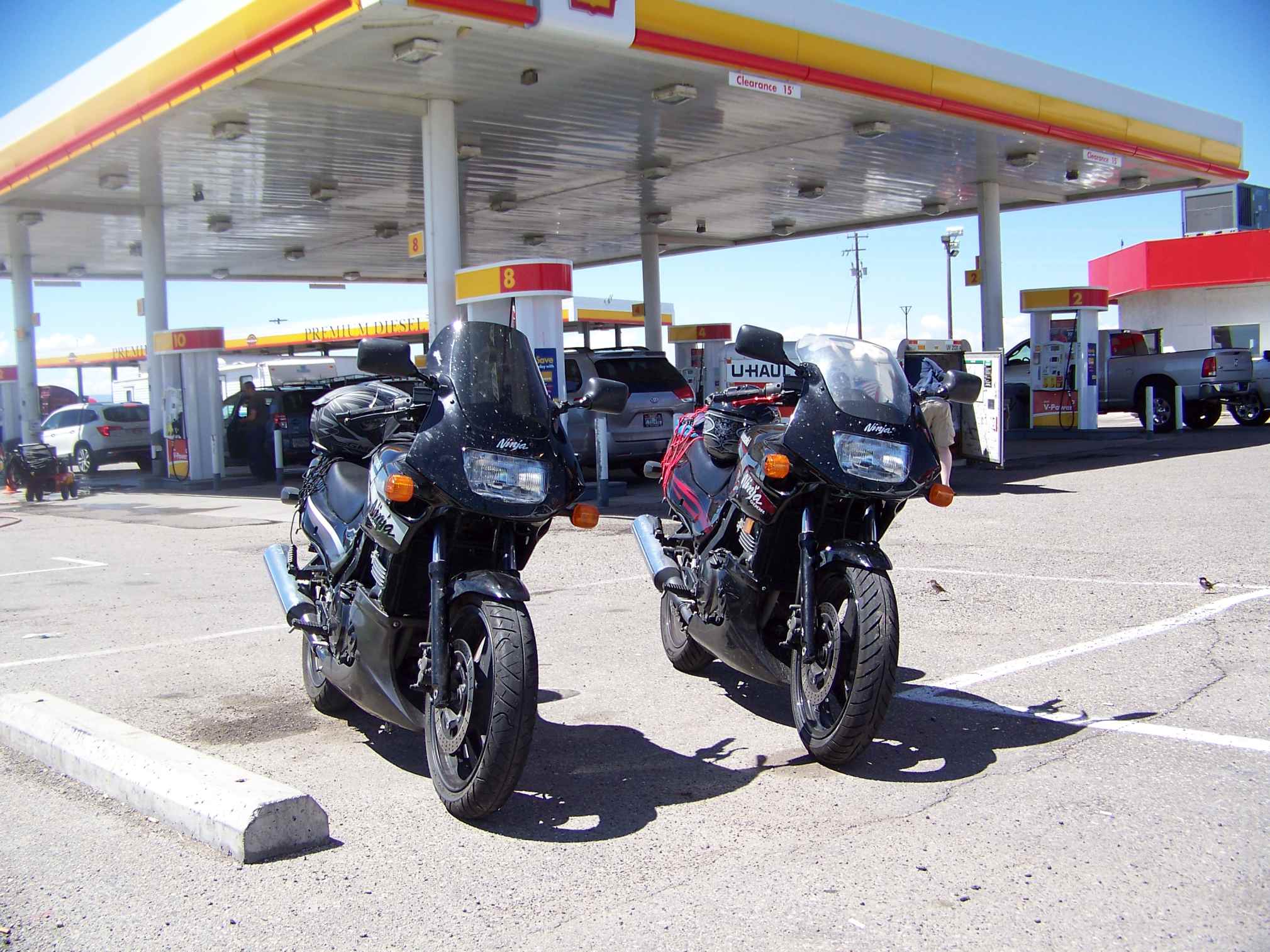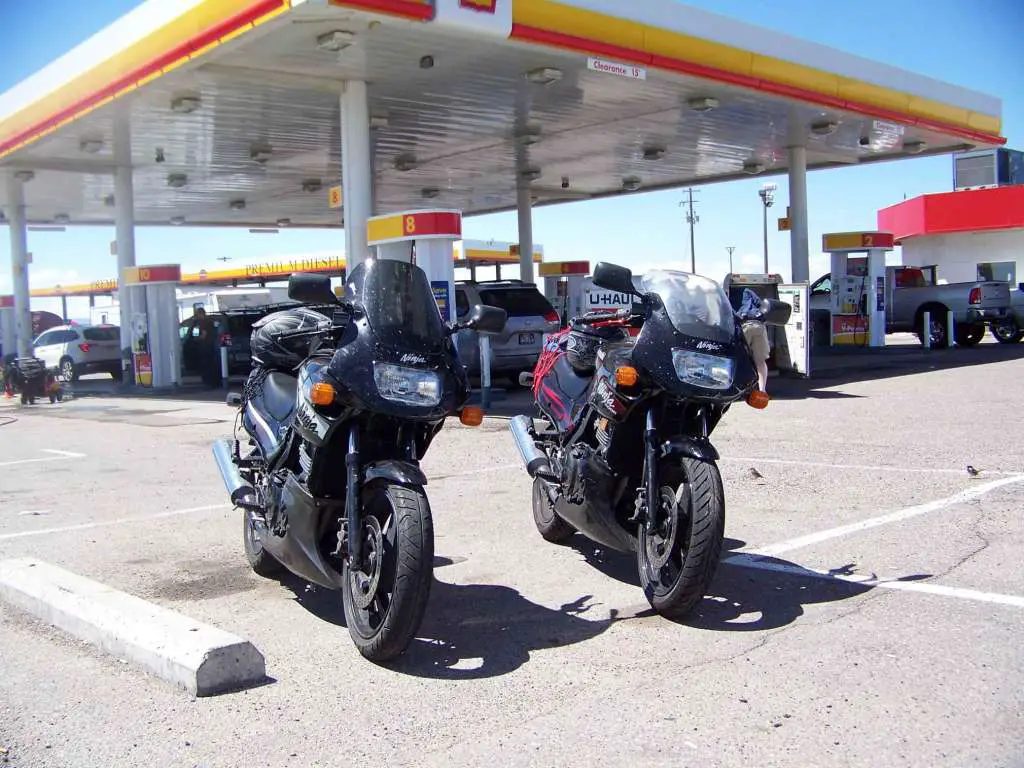 13 Motorcycle Spring Riding Tips
1. Fill your gas tank with fresh premium fuel that contains no ethanol (Shell premium contains no ethanol … or so says the sign on the pump). I recommend premium because most regular grade fuels contain ethanol and there are a bunch of folks saying it is not the best for power sports applications … especially if you are not using them everyday. More importantly, add the recommended amount of fuel stabilizer. Make sure the tank is completely full for final storage … it will prevent condensation during winter temperature fluctuations.
2. Either take your bike for a short 5 to 10 minute ride or warm your bike up in the driveway and change your oil and filter (this will also insure that the fuel stabilizer has worked its way through the entire fuel system). Refer to your owner's manual for oil change info. Unless you have recently changed your oil (1,000 kms or less), it is a good idea to store your bike with fresh oil … it will also save you from having to do it next spring when you are itching to go riding. A bike should not be stored with old, well used oil … its acidity levels will be elevated and could harm your engine internals. Start your bike after the oil change for a minute or so to get the fresh oil circulating.
3. If you have a Carburetor: Once your bike has completely cooled down, if the float bowl drain screws (on non- fuel-injected bikes) can be accessed, drain the float bowls (it is a bit of extra "insurance"). There is no draining required on fuel injected motorcycles, since it is sealed from the outside air.
4. Wash your motorcycle. A coat of wax on the painted parts is a good idea. Always inspect your bike as you wash it. This is a great time to look for damaged, loose or missing parts.
5. Lube your chain (if applicable) after you have washed and dried your bike. Once again, it is not a bad idea to adjust your chain at the same time … it will save from you having to do it next spring. Please note, chains are not tightened, they are adjusted to a specific tension spec which will be outlined in your owner's manual.
7. Check your battery, and if applicable, check the electrolyte level and top it up to the correct level with distilled water. Put the battery on charge and fully charge it.
8. Make sure your gas tank doesn't have corrosion and the fuel petcock works.
9. Make sure you have a good cover for your bike. A breathable cover to help protect it and keep it clean. Careful of using a non-breathable cover (plastic tarp etc.) which could cause condensation and corrosion.
10. Depending on where your bike was being stored, if vermin are a concern, check all wiring as rats, mice squirrels love to crew on it.
11. Some folks go the extra step and remove spark plugs to check their condition.
12. Check your air filter, make sure it looks clean.
13. When is the last time you changed your brake fluid? Most break fluid only lasts 2-3 years.
Finally, remember that thieves don't go away in the spring.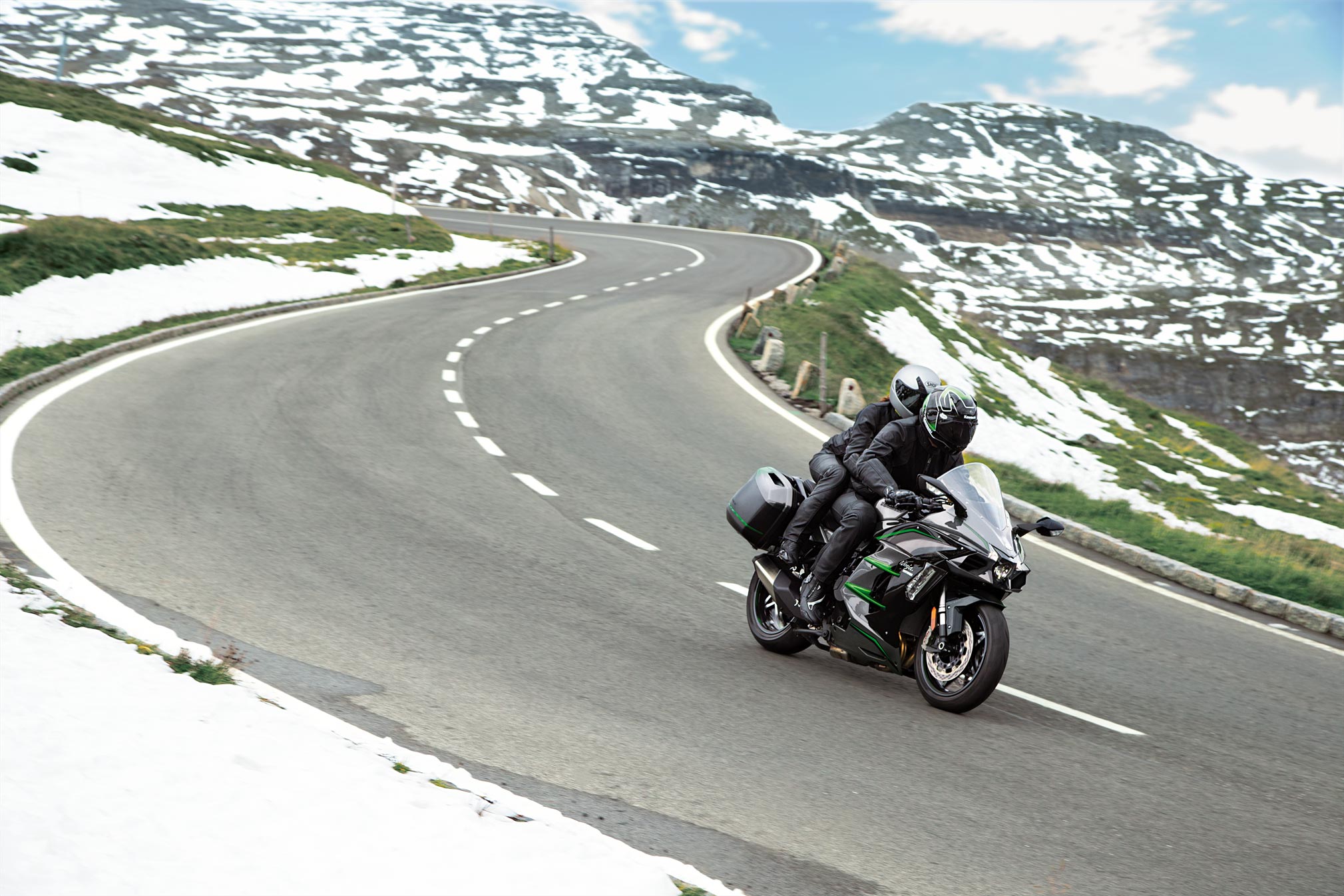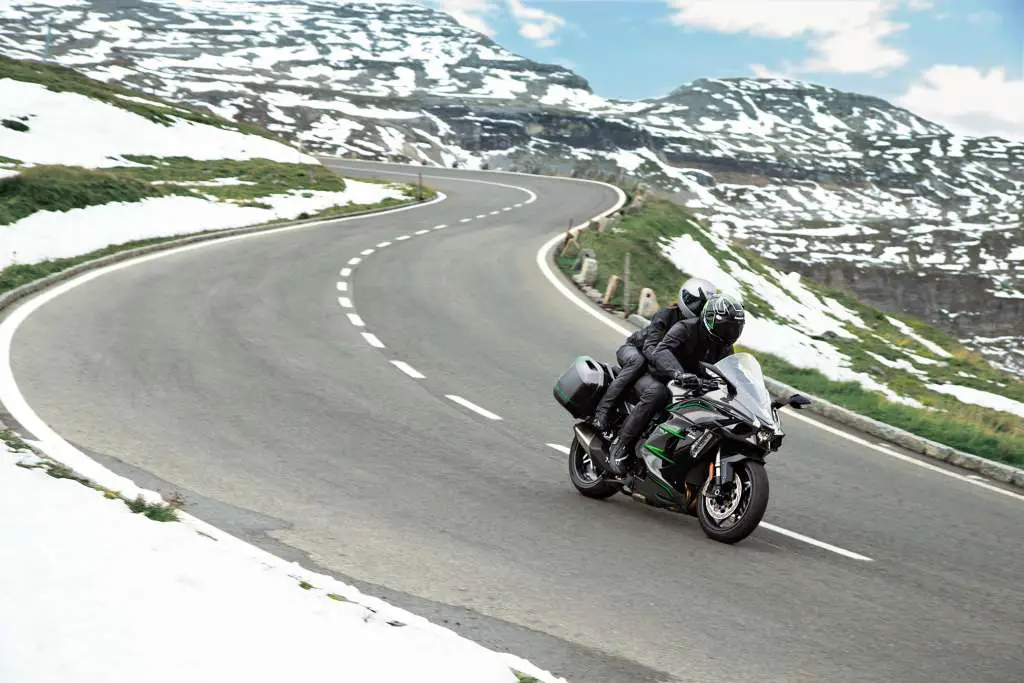 That First Ride
As a motorcyclist myself, trying to come up with a description for what motorcycling means to me and others is difficult to get across in words alone. The best description I can think of is: Motorcycling isn't about transportation alone, more than just a lifestyle, it is a life changing event; period.
If you have never rode a motorcycle before this can be difficult to understand what I'm trying to get across. You may be thinking its all about the clothing, merchandise, music, engine size, bike style, manufacturer or lingo. I won't lie to you, a small part of it is. For me, it is about the feeling you get when you ride. You fill all of your senses with that feeling.
Imagine this: Your riding down a clear road, tank full of gas, no where in particular to go with the whole day ahead of you, you smell the countryside/mountains/fresh rain/forest/ocean/hay as you pass, the sun shining down with the wind at your back. You can choose to go down any road that you want, hit the twisties, cruise the super-slab or explore that small town ahead… That feeling is the of freedom, and it is extremely addictive.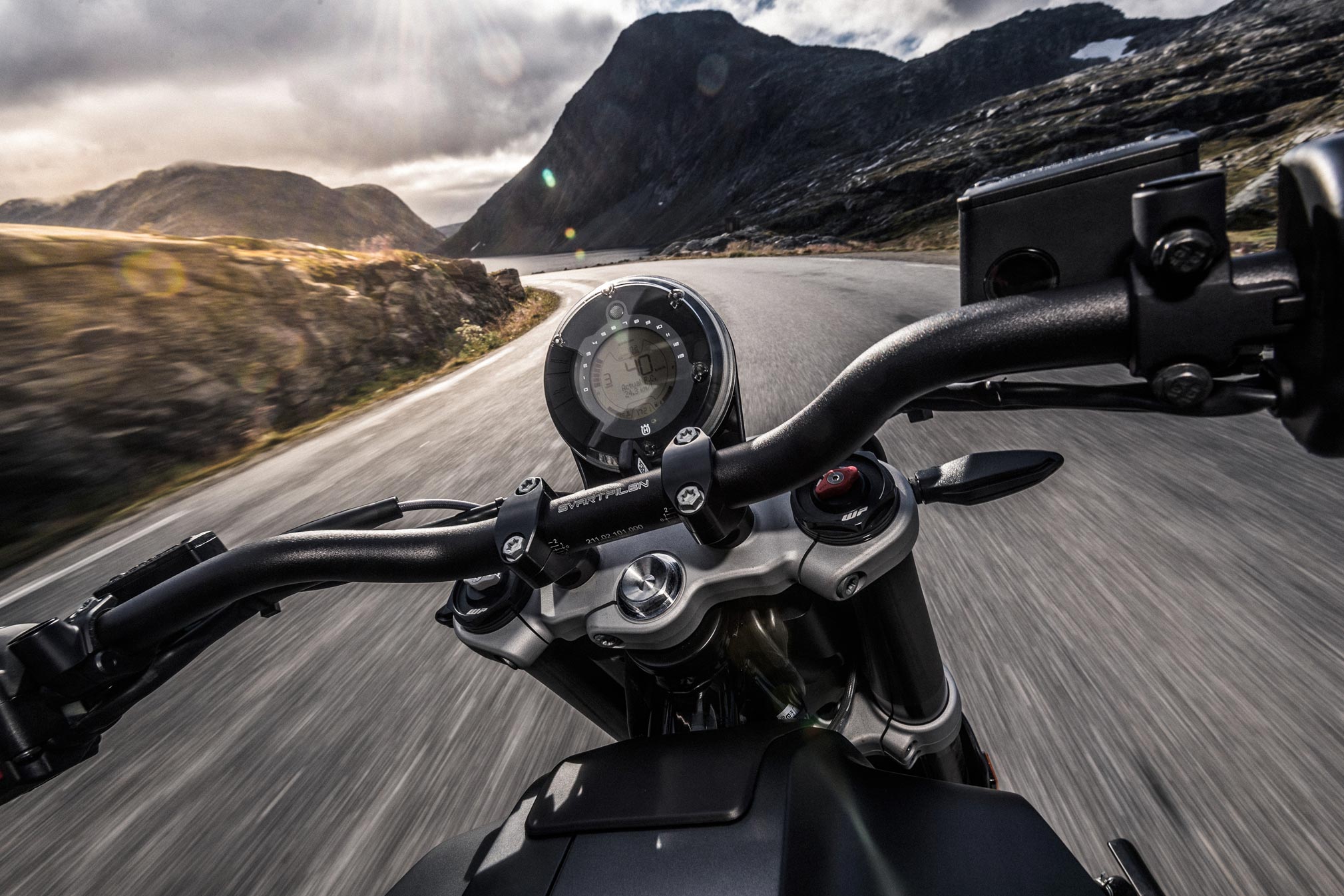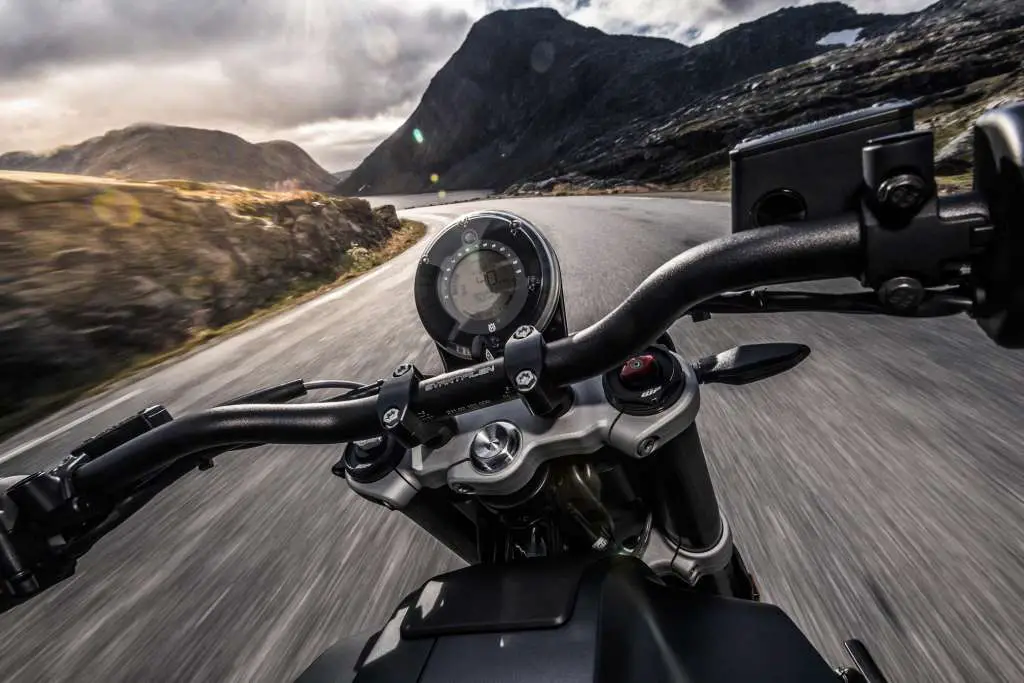 New Rider Suggestions
I just decided to write a blurb of sorts to try to help out the new rider. Try to give some advice, and tips/stories that I have learned.
I think if I were to do things over again, I would go to riding school first. I haven't gone yet, but plan to in spring. BEFORE I RIDE! I'm currently trying to get opinions from local clubs, individuals can give you a great opinion for schools. Got some great ideas from webmaster Mike since he went to the bike show with his wife. The internet is a good place to find things, but I have always found problems with where to look sometimes. Trial and error folks pretty well sums it up.
I have been doing some research into helmets and protective gear. You can spend a bazillion dollars on a helmet and other stuff, and still end up with substandard protection, depending on how you look at it. I was talking to a buddy's dad and he always recommends Snell approved helmets. I guess they answer to more strict testing than just DOT approved stuff. Go into a bike shop and mention Snell helmets, and you can basically stop looking at the helmets on the bottom shelf……look up…….look way up. What I have found though, is that you can get a great deal on one of these helmets if you are willing to sacrifice some style and your first colour choices. I found a place that had full face Snell approved helmets for $99, but only the gaudy ones that they had in stock! I'm gonna go back and get one I think, provided that they have one for my big melon.
I have a buddy who swears by the army surplus boots. Makes sense when I think about it, for the $30 he spent, he got a $200 pair of boots, steel toe and shank, and they are in decent shape, can be polished, and aren't really thick, so they don't impede foot controls on the bike. I think I'm gonna stop by there and get a pair, even if they suck, at least I haven't spent a fortune, right?
Riding in shorts and t-shirts,…………think about it, there are two kinds of people with bikes, those that have dumped there bikes, and those that are going to dump there bikes, need I say more?
As far as beginner bikes go, I think that really lucked out with what I got. It's something that I have a second chance on if I twist the throttle too much by mistake, fairly light, and decent brakes, and very very easy to maintain. A Honda CB400T. Mike had one of these bikes and loved it, and I think that I will be able to say the same. This bike seems to get me around ok for a beginner, and I'm over 200 pounds and 5'9. Got the bike and some extra stuff, cover, lock, and other stuff for a great deal, and the bike has 12,000 km. Which I think is good anyway.
Please don't make the mistake of getting the whizzy 1200cc monster that you really can't handle. I live in Calgary, Alberta, Canada, and every year there are exponentially more and more bike accidents in the summer. Most start off with the 17, 18 year old kids on the smokin' joe Daddy bought for them. Be smart guys, especially the ones who are a buck 'o' five and on a bigger bike. You can always upgrade, and in this city, you won't lose value on your bike. It is so hard to find a small bike to start off with, that you can bet that if you get a decent deal, you can double your money on resale, I know of many people that have done this. Just remember, buy in the fall, and sell in the spring/summer if you can, makes economic sense.
Remember as a new rider, what do you think will be the bike you dump, (the most)? Your sixth bike, after riding for years, or the first one? Even if you have the dough to spend on a new bike, I recommend that you wait 'til you know what you are doing. New bikes with fiberglass, and really shiny chrome parts that get really expensive when you accidentally "customize" them.
Motorcycle Spring Riding Tips. Questions or suggestions?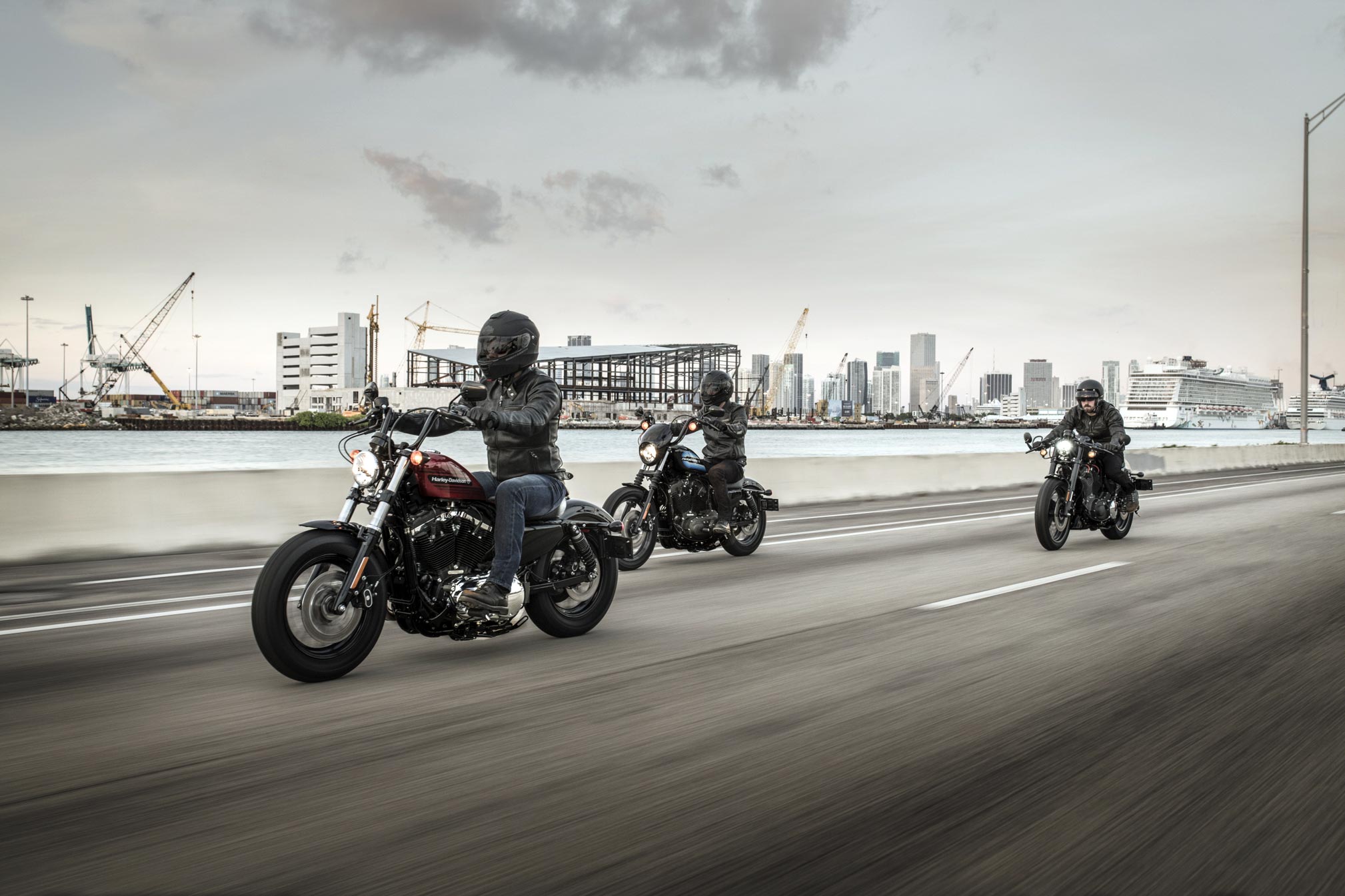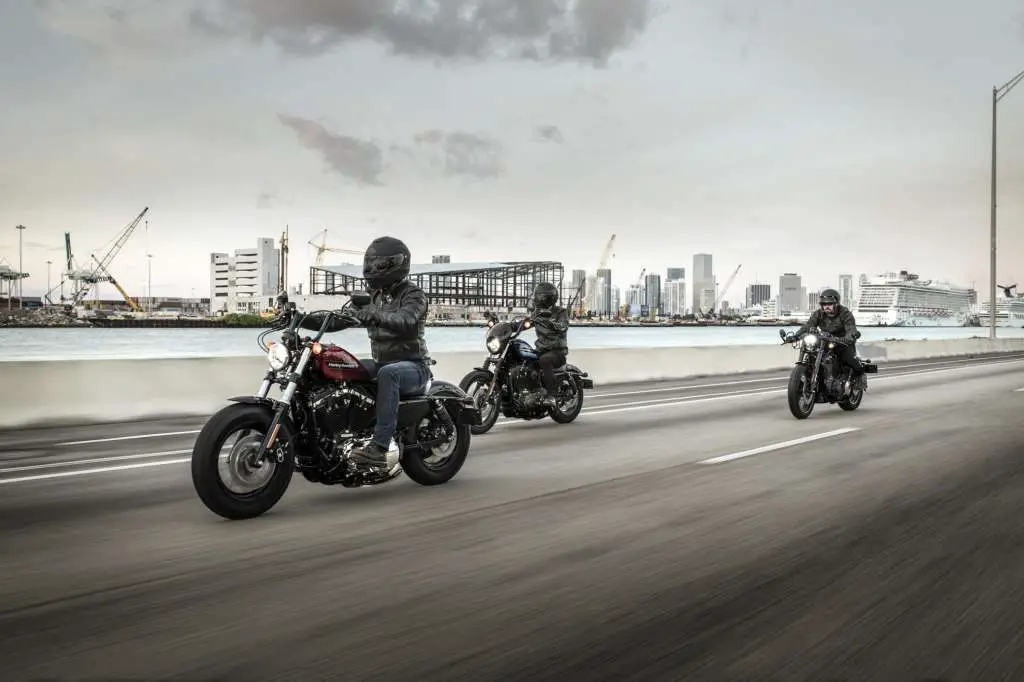 Total Motorcycle's Beginner's Guide to Motorcycling
Be inspired. Make this year THE year to start riding and adventuring. Start off right by reading our Beginner's Guide to Motorcycling. Millions of new riders each year are helped by our guide.
Main Sections:
Appendixes:
Advice: