The Honda Racing team has got its 2018 road racing campaign off to a solid start as the International North West 200 roared into life this week. The final Superbike session took place this afternoon with Honda's duo Ian Hutchinson and Lee Johnston qualifying tenth and 13th aboard the Honda CBR1000RR Fireblade SP2, ahead of Saturday's opening seven-lap Superbike race.

With near-perfect conditions for the final qualifying session at the 8.9-mile circuit, Johnston rounded off the top-ten, 4.676s from pole, despite suffering a technical issue during the session.

Meanwhile teammate Hutchinson has been getting to grips with the CBR at 'The Triangle'. Working through various areas with the set-up of the machine and making progress in each session the 'Bingley Bullet' qualified 13th, with a lap time of 4:31.200.

The race schedule for Saturday 19 May is below, with roads closing at 0915 BST.

Supersport race (6laps)
Superbike race (7 laps)
Supertwin race (4 laps)
Superstock race (6 laps)
Superbike race 2 (7 laps)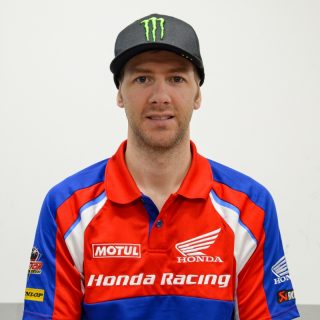 Ian Hutchinson 9
We've gone out in each session and we're chipping away really, we've got some work to do ahead of the races on Saturday, but it's all about bike time for me. We've been working on various settings with the Fireblade and we are making progress. I'm looking forward to both Superbike races on Saturday and seeing what we can do.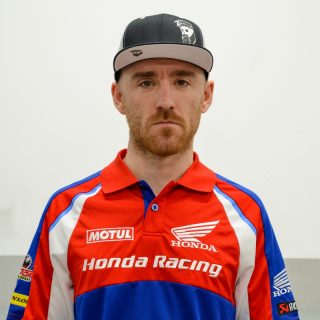 Lee Johnston 13
Practice so far has gone well for us this week; we had a little issue during the session, but ended up tenth, where we'll start the race from on Saturday. I'm pleased with the progress we're making with the Fireblade here, today has been great with the weather so we've been able to get all sessions and races in. Race day is always different and I know the team will be working hard on the set-up to get us away on Saturday, I'm looking forward to both races and can't wait to get going.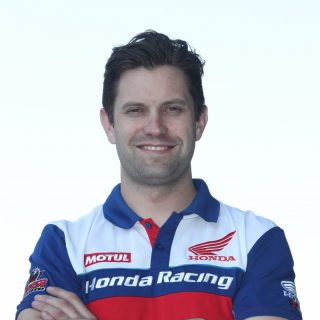 Jonny Twelvetrees
Team Manager
We're making progress here at the North West 200; both Lee and Ian are chipping away. Today we've been blessed with great weather, which always helps and both riders have had races this afternoon so they're adding to their track time. Throughout all session the lads have been improving their lap times, we have a few things to work towards for the races on Saturday now, but I think overall we're in a good position to go racing.
North West 200
Northern Ireland, United Kingdom
Road Racing 2018
SUPERBIKE SECOND QUALIFYING
SUPERBIKE FIRST QUALIFYING
Thursday 17 May 2018, 16:15 UTC
| # | Rider | Num | Team | Constructor | Time/Gap |
| --- | --- | --- | --- | --- | --- |
| 1 | Glenn Irwin | 2 | Be Wiser Ducati Racing Team | Ducati | 4:23.708 |
| 2 | Dean Harrison | 8 | Silicone Engineering Racing | Kawasaki | +0.066 |
| 3 | Michael Dunlop | 3 | Tyco BMW Motorrad | BMW | +0.094 |
| 4 | Alastair Seeley | 34 | Tyco BMW Motorrad | BMW | +0.813 |
| 5 | Michael Rutter | 4 | Bathams Racing | BMW | +0.875 |
| 6 | Martin Jessopp | 40 | Riders Motorcycles BMW | BMW | +1.942 |
| 7 | Peter Hickman | 60 | Smith's Racing BMW | BMW | +2.462 |
| 8 | William Dunlop | 6 | Temple Golf Club | Yamaha | +3.455 |
| 9 | Conor Cummins | 10 | Padgetts Honda | Honda | +3.697 |
| 10 | Lee Johnston | 13 | Honda Racing | Honda | +4.676 |
| 11 | James Hillier | 37 | Quattro Plant / JG Speedfit | Kawasaki | +5.374 |
| 12 | David Johnson | 1 | Gulf BMW | BMW | +7.145 |
| 13 | Ian Hutchinson | 9 | Honda Racing | Honda | +7.492 |