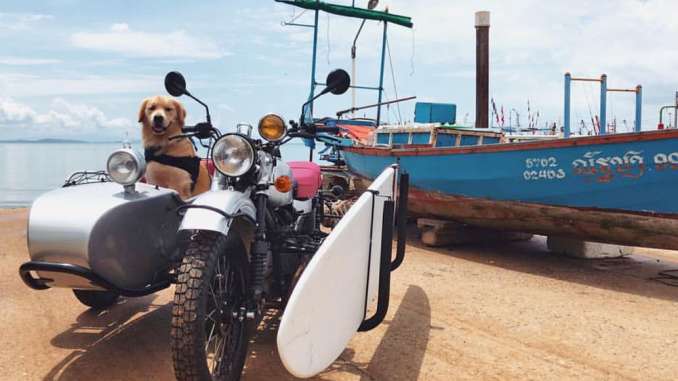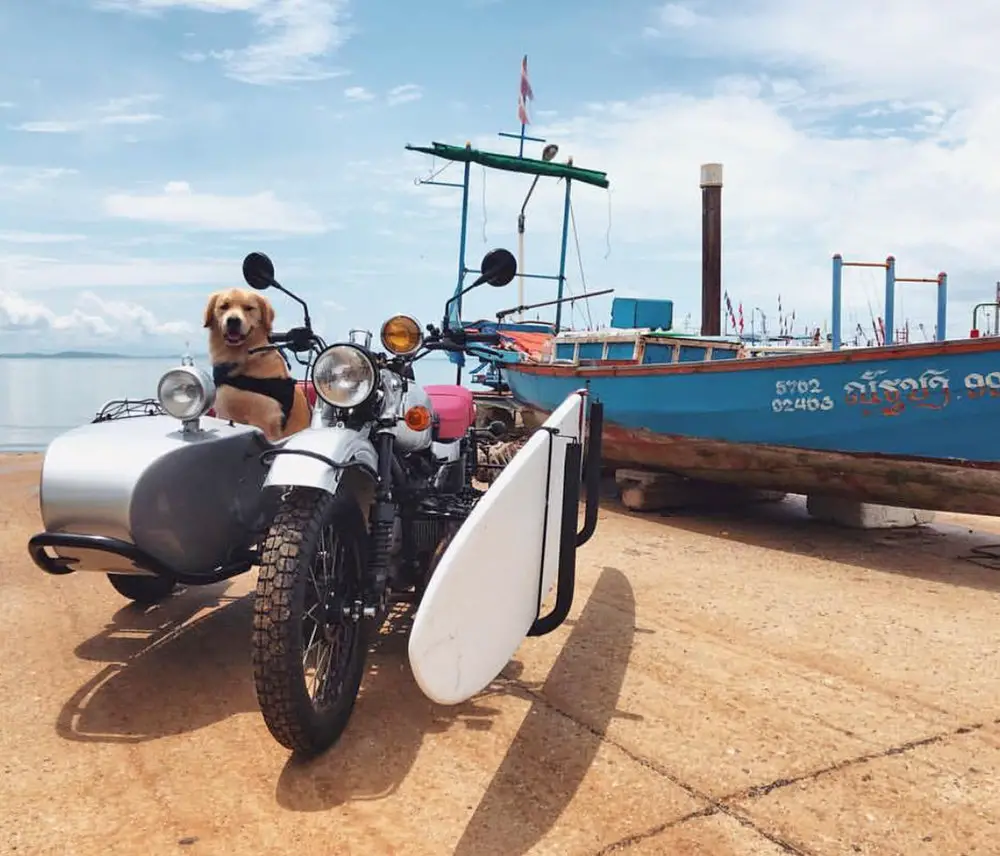 Our rider inspiration story of the week comes a little early and it isn't about humans, but our beloved motorcycling pets! If there is anything we can learn from our furry rider friends is that we both LOVE riding in the open air! It's summertime and dogs love to explore with the wind in their face and Ural is perfect for that! We took a quick spin around Instagram and found these canine companions traveling the world with their humans. Would your pup be a good sidekick? Thanks to URAL, we find quite a few great riding companions.
@TC_Teardrops
@retro_tour_normandy
@ConnaughtCellars
Sidecar style by @sadiesidecar.
"The open air feeling was awesome. I tend to go with my dad everywhere" –Waffles
Above: One of our favorite sidecar dogs, Waffles, was featured in a Q&A in a previous blog post.
@sasha_motorcycle_adventure_dog
Man's best friend as seen on on the @myuraladventures18 feed.
Above: @Morgan Mastiff enjoys sidecar rides, "the dog park, destroying feather pillows, disemboweling toys, shopping, and hanging out with my mom." See more of her travels on Instagram.
@jordanadcroft
@firemate
@britneydoodle
@boundbycooksey
Imagine how cool your dog will feel when pulling up to the dog park in a Ural.
Incredible pic by @adventurerig in Moab, Utah.
@skypowersports_northorlando
@lordolivergoldendoodle
@baileydoglife
@scaracara
@3wheels2pals1tail
Do you ride with your dog in the sidecar? Be sure to add the hashtag #sidecardog and #uralmotorcycles so we can follow your travels.
@calliepupstagram
Manhattan's dog about town, Baely, being chauffered by @Richie_Akiva.
@rmfoley392
We love when Ural riders share their photos and stories on Instagram. It reminds us of the strong community of riders who enjoy life and share it with their family, friends, and pets. Thanks to all these sidecar folks and their dogs for sharing the adventure with us!
Want to show your dog what a sidecar looks like?
If you think your dog would enjoy being a sidecar sidekick and you've never seen a Ural in person, check out our Dealer Locator to find a dealership near you. Ask them if you and your pup can sit in the sidecar to try it on for size.
Photo by @WanderfulGirl via the @RexSpecsK9 Channel
Top Photo by @nat_tanatt.
A very special thank you to URAL and Instagram as well as all those who have shared their furry riding companion photos for bringing us and you this great rider inspiration story of the week!
Enjoy.