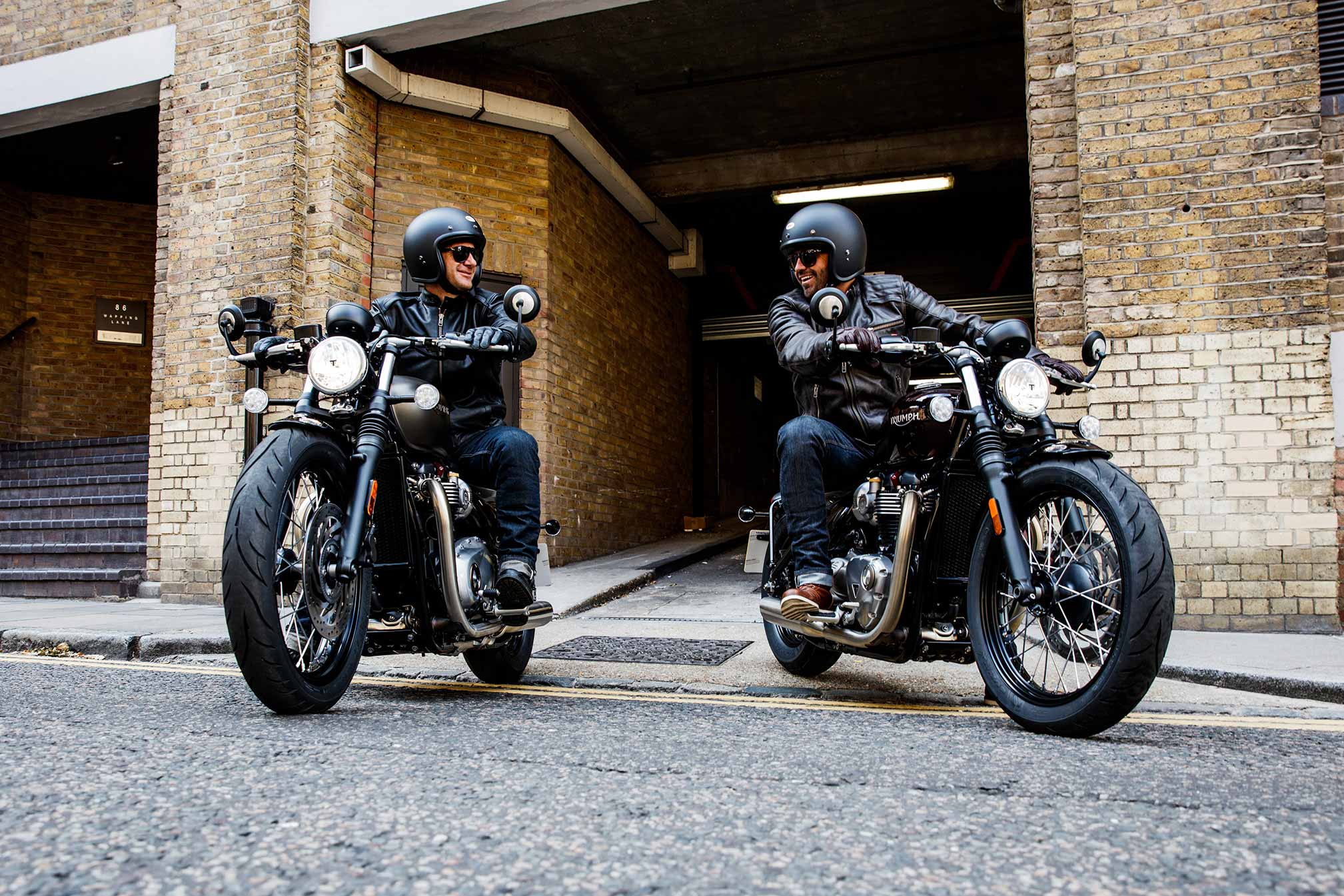 Compare Motorcycle Model Tool.
Compare motorcycle models, any make, any manufacturer and any year from any of our 48 years of guides one screen.
Since 2003, our Compare Motorcycle Model Tool has been helping new and experienced motorcyclists to compare and choose over 5000 different motorcycle models from our 48 years of guides. After a year of hiatus, we are proud to say that our Compare Motorcycle Model Tool has been re-launched to work with our new website. We hope you enjoy using it for another 15+ years! Happy New Bike Day…
(Higher Screen/Monitor Resolutions Recommended)
How to Use
1). Choose if you want to compare two or four motorcycle or ATV models.
2). Choose model years.
3). Choose motorcycle manufacturers and then specific models.
That's it! Wasn't that easy?
Use our easy to use, handy Compare Motorcycle Models tool to compare bikes from 1970 to today from all our guides and from thousands of pages on Total Motorcycle. That's thousands of models over 48 years!
Total Motorcycle is official Media/Press for Aprilia, Benelli, Beta, Bimota, BMW, Brammo, Buell, Can-Am, CCW, Ducati, EBR, Harley-Davidson, Honda, Husqvarna, Husaberg, Hyosung, Indian, Kawasaki, KTM, KYMCO, Moto Guzzi, Moto Morini, MV Agusta, Norton, Phantom, Piaggio, Polaris, Ridley, Roehr, Royal Enfield, Suzuki, Triumph, Ural, Vespa, Victory, Yamaha and Zero.
Total Motorcycle also offers 375,000 pages of the best guides, handbooks, news stories, reviews, posts, all 100% free to our users. We do this because our goal is to support motorcyclists and motorcycling worldwide to bring awareness to the sport to get more people involved. Please support us.