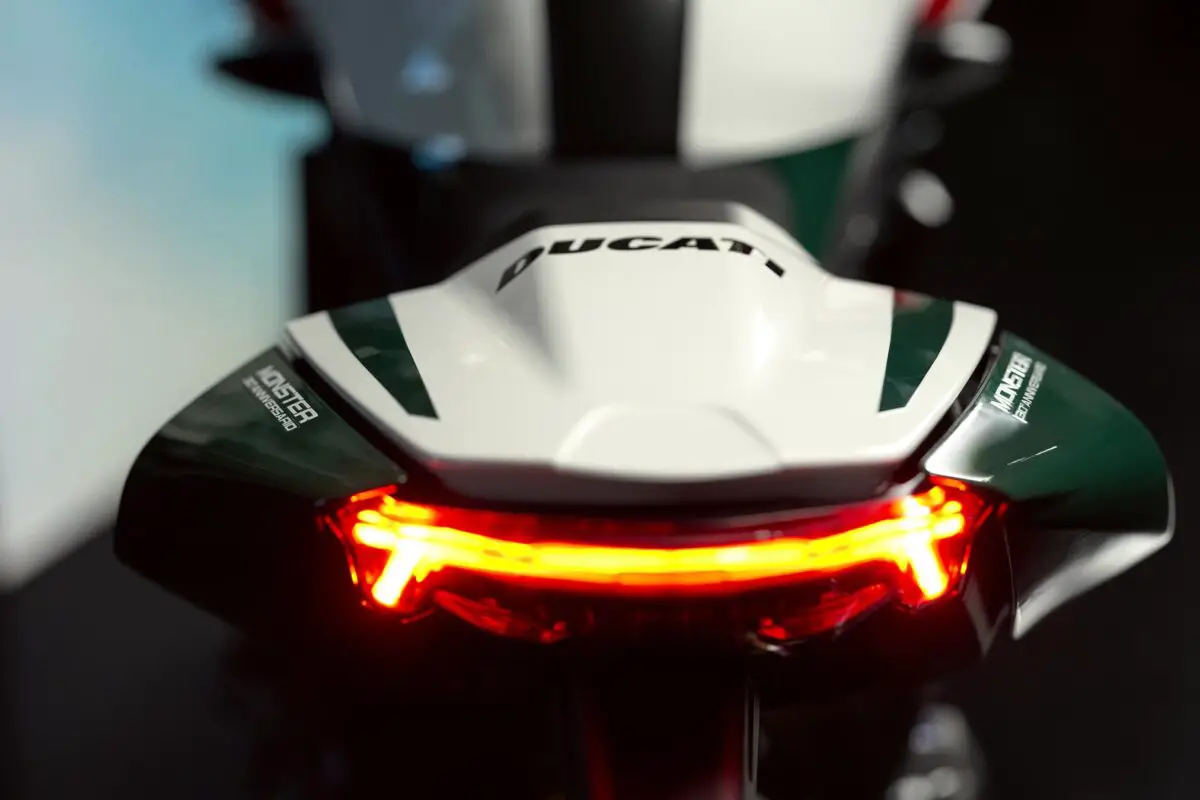 Bagnaia and Pirro return to the track this weekend at the Mobility Resort Motegi for the Japanese GP
After less than seven days from last Sunday's Indian GP, the Ducati Lenovo Team returns to the track in Japan this weekend to tackle the fourteenth round of the 2023 MotoGP season at the Mobility Resort Motegi. Located north of Tokyo, the track has hosted the World Championship on 22 occasions and has seen Ducati triumph six times so far, most recently last year with Jack Miller. The Borgo Panigale manufacturer has achieved 11 podiums at the Japanese track, where it won its first Riders' and Constructors' World Titles with Casey Stoner in 2007.
Francesco Bagnaia, who suffered a crash in the Indian GP at Buddh International Circuit, arrives in Japan determined to regain good sensations on his Desmosedici GP. The Ducati Lenovo Team rider, who now sees his championship lead over Jorge Martín (Pramac Racing Team) reduced to 13 points, aims to return to fight for victory in Japan.
Alongside the reigning World Champion will once again be Michele Pirro, replacing the injured Enea Bastianini, who, after the San Marino and Riviera di Rimini GP and the Indian GP, will also be forced to sit out the GP in the Land of the Rising Sun.
In Japan, Ducati will have a chance to clinch the 2023 Constructors' World Title as the Borgo Panigale manufacturer is leading the overall standings 200 points ahead of KTM when there are 7 Grands Prix left to the end of the season.
Francesco Bagnaia (#1, Ducati Lenovo Team) – 1st (292 points)
"After the Indian GP, our priority in Japan will be to solve the problems we encountered last weekend. Making the most of each session will be important, so I hope we will find consistent weather conditions on all three days. I am sure that together with my team, we will be able to find a solution soon. I'm ready and pumped to tackle another weekend on the track."
Michele Pirro (#51, Ducati Lenovo Team) – (5 points)
"I am happy to be able to race another Grand Prix with the Ducati Lenovo Team. The Indian GP last week was quite difficult: it was a new track, and I suffered a lot physically because of the heat. Now we are going to Japan, a track that we know and of which we have more data available, so I hope I can make up for it and give more satisfaction to the team."
The Ducati Lenovo Team will take to the track at the Mobility Resort Motegi for the first practice session on Friday, 29th September at 10:45am local time (3:45am in Italy). The Sprint race will be run on Saturday, 30th September at 3:00pm (8:00am CEST) over a 12-lap distance, while the Japanese GP will be held the following day at the same time over 24 laps.
Circuit Information
Country: Japan
Name: Mobility Resort Motegi
Best Lap: Miller (Ducati), 1:45.198 (164,2 km/h) – 2022
Circuit Record: Lorenzo (Yamaha), 1:43.790 (166,5 km/h) – 2015
Top Speed: Bastianini (Ducati), 317,6 km/h – 2022
Track Length: 4,8 km
Sprint distance: 12 laps (57,6 km)
Race distance: 24 laps (115,22 km)
Corners: 14 ( 6 left, 8 right)
2022 Results
Podium: 1° Miller (Ducati); 2° Binder (KTM), 3° Martín (Ducati)
Pole Position: Márquez (Honda), 1:55.214 (150,0 km/h)
Fastest Lap: Miller (Ducati), 1:45.198 (164,2 km/h)
Riders' Information
Francesco Bagnaia
Bike: Desmosedici GP
Race Number: 1
GP Starts: 184 (79 x MotoGP, 36 x Moto2, 69 x Moto3)
First GP: Qatar 2019 (MotoGP), Qatar 2017 (Moto2), Qatar 2013 (Moto3)
Wins: 26 (16 MotoGP + 8 Moto2 + 2 Moto3)
Sprint Wins: 4
First GP Win: Aragón 2021 (MotoGP), Qatar 2018 (Moto2), Netherlands 2016 (Moto3)
Pole position: 24 (17 MotoGP + 6 Moto2 + 1 Moto3)
First: Qatar 2021 (MotoGP), France 2018 (Moto2), Great Britain 2016 (Moto3)
World Titles: 2 (MotoGP 2022, Moto2 2018)
Michele Pirro
Bike: Ducati Desmosedici GP
Race Number: 51
GP Starts: 114 (67 x MotoGP, 18 x Moto2, 29 x 125cc)
First GP: Qatar 2012 (MotoGP), Aragón 2010 (Moto2), Italy 2003 (125cc)
Wins: 1 (Moto2)
Sprint Wins: –
First GP Win: Valencia 2011 (Moto2)
Pole Position: 1 (Moto2)
First Pole: Valencia 2011 (Moto2)
World Title: –
Championship Information
Riders' Standings
Francesco Bagnaia (#1 Ducati Lenovo Team) – 1º (292 points)
Michele Pirro (#23 Ducati Lenovo Team) -27° (5 points)
Constructors' Standings
Ducati – 1º (453 points)
Teams' Standings
Ducati Lenovo Team – 3º (327 points)