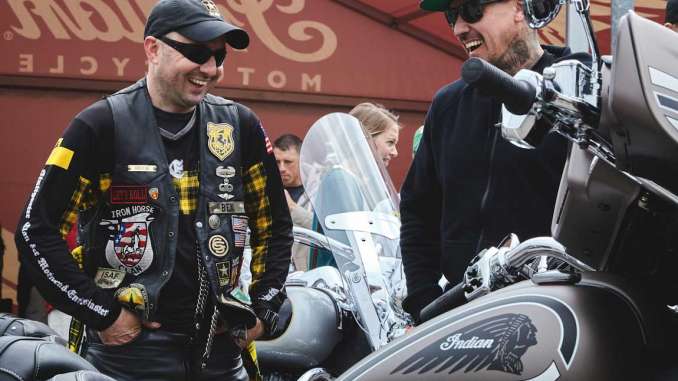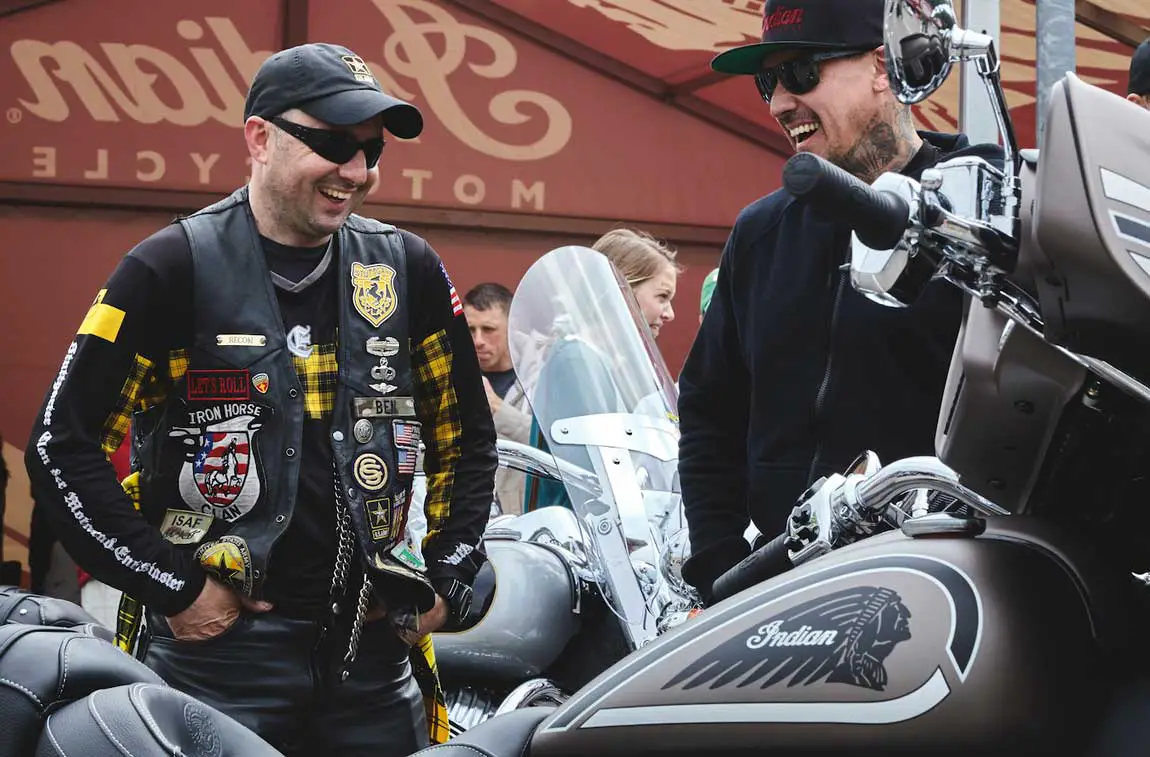 Military holidays are synonymous with sunshine, barbeques, friends and family. We give thanks those who served on Veteran's Day and honor the fallen soldiers on Memorial Day. But all too frequently those currently serving, specifically those overseas on active duty, are forgotten. Armed Forces Day pays tribute to men and women who currently serve in the U.S. military.
For this year's Armed Forces Day, Indian Motorcycle and freestyle motocross icon Carey Hart partnered to honor and celebrate with our active soldiers. In a first-of-its-kind Armed Forces Day celebration, Hart's military charity ride, the "Good Ride," traveled overseas to U.S. Army Garrison Stuttgart. Dubbed "Good Ride Salutes USAG Stuttgart powered by Indian Motorcycle," the celebration hosted nearly 50 active troops on a wet and raining poker run throughout the beautiful Germany country side. Over 100 joined the BBQ celebration following the ride.
Not only is this Hart's first time taking the Good Ride overseas, but this is the first time anyone has celebrated with active troops through one of the greatest American past times, motorcycling. For Hart, coordinating this ride with those active soldiers gave a special piece of "home" to those overseas. And after all, there's no greater representation of freedom than riding motorcycles.
While Good Ride Salutes USAG Stuttgart included a ceremonial ride through Germany's picturesque countryside and a family-friendly barbecue with live music, Indian Motorcycle ran a dealer-driven test ride promotion to raise money for the Infinite Hero Foundation, which is the primary beneficiary of Hart's Good Ride Rally. During the month of May, which is National Military Appreciation Month, Indian Motorcycle donated $20 per test ride, up to $30,000. Infinite Hero Foundation funds programs that drive innovation and accessibility of effective treatments for military heroes and their families dealing with service-related mental and physical injuries.