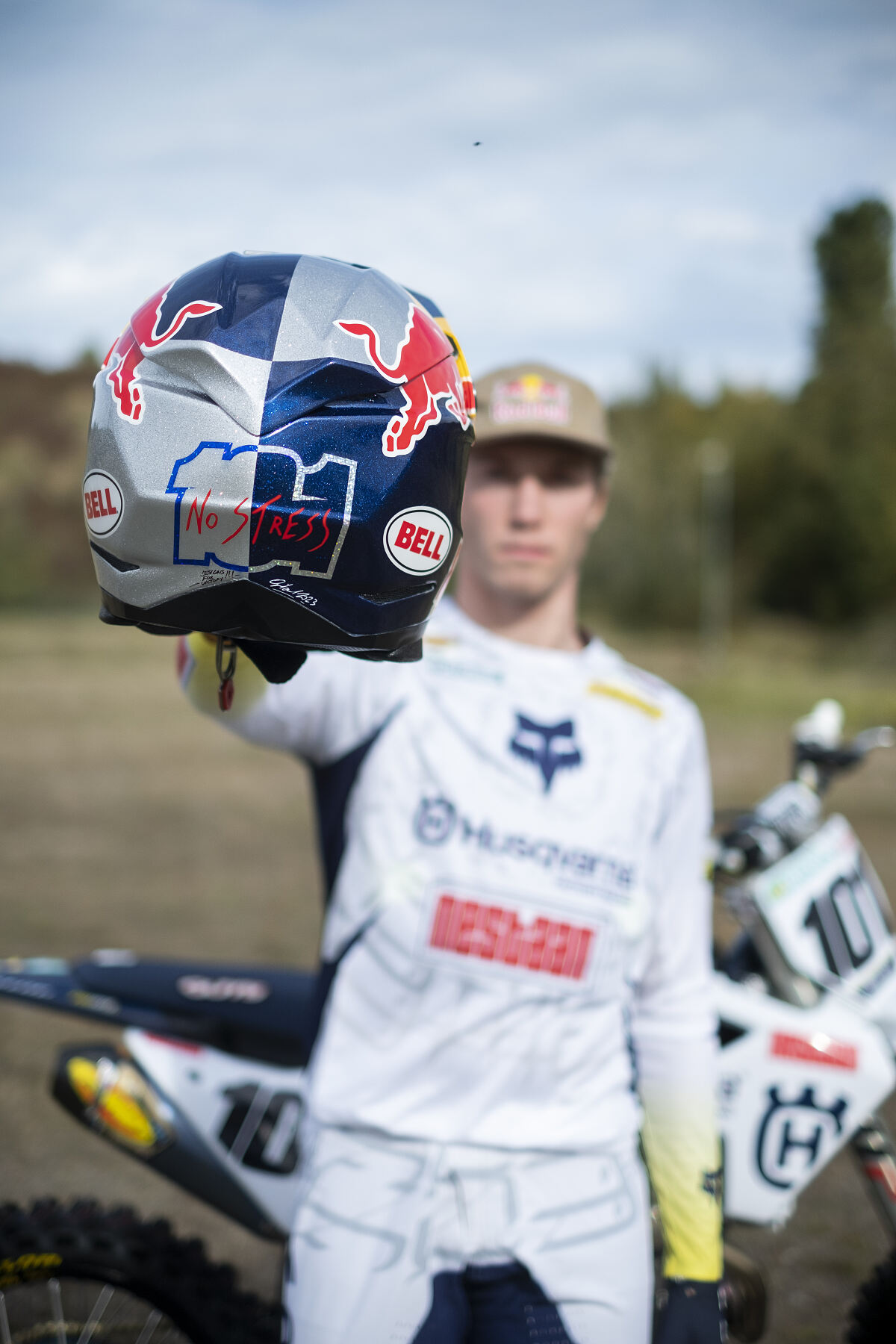 Nestaan Husqvarna Factory Racing is thrilled to announce the acquisition of Mattia Guadagnini ahead of the 2024 FIM Motocross World Championship. The signing underlines this squad's intent to compete in the MXGP class when the new season fires into life.
Guadagnini enters Nestaan Husqvarna Factory Racing at twenty-one years old with a lot of experience. In three professional terms he has held the red plate in the MX2 division, won Grands Prix in the same class and leaped onto the MXGP podium! The trajectory that '101' is on is obvious – Nestaan Husqvarna Factory Racing will work quite closely with him to unlock another level of performance.
This latest signing completes the Nestaan Husqvarna Factory Racing squad's line-up, as Mattia Guadagnini will be the sole representative in the MXGP class. Kay de Wolf and Lucas Coenen will charge towards the MX2 title aboard FC 250 machinery.
Mattia Guadagnini: "I am really excited about making a step forward in my career with Nestaan Husqvarna Factory Racing – the commitment from everyone on the team has given me a massive boost. I am just as eager to make the move to Belgium; I feel that is necessary to battle for consistent podiums in the MXGP class."
Rasmus Jorgensen (Nestaan Husqvarna Factory Racing Team Manager): "It is very exciting to add Mattia to the team. It is often overlooked just how young he is and what he has achieved in his short professional career thus far – it will be fun to nurture that talent. We have three of the brightest stars in Europe under our tent. 2024 cannot come soon enough."
Robert Jonas (Vice President Off-Road Racing): "It's brilliant to support Nestaan Husqvarna Factory Racing as they move into the MXGP division with Mattia Guadagnini. Guadagnini has shown superb potential in recent years: I am certain that Rasmus Jorgensen, along with the rest of the team, will extract the most from him and put the FC 450 onto the podium soon enough."