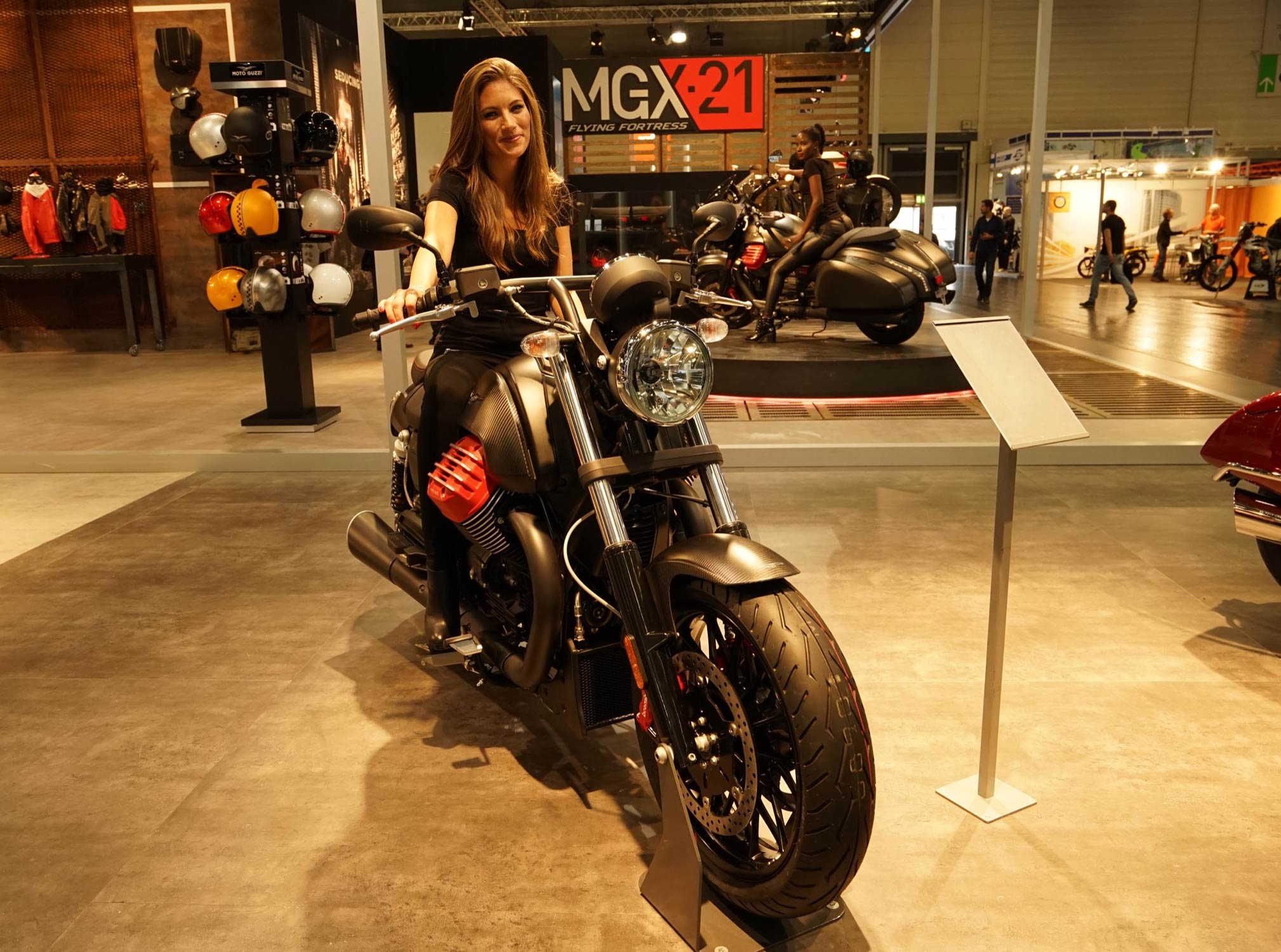 Demo Rides for Laughlin River Run, The Quail Motorcycle Gathering, Americade and Thunder In The Valley Enthusiast Events with Full Range of Motorcycles
NEW YORK, NY – April 25, 2018 – Moto Guzzi USA hits the road with a national demo tour promoting the latest models. The eagle brand from Mandello will kick off the tour in the west at the Laughlin River Run, and continue on to The Quail Motorcycle Gathering before heading east to Americade and Thunder in the Valley rally in June.
Moto Guzzi product specialists will be at each event to demonstrate the model range, and engage a growing enthusiast audience of Guzzisti across the United States. Available at each event, attendees will have the ability to ride the dynamic Moto Guzzi MGX-21 bagger, California 1400 Touring, Eldorado and Audace 1400 models, as well as the ever-popular smaller displacement standards V9 Roamer, V9 Bobber, and V7III models.
Thousands of motorcyclists from all over the continent will now be able to ride Europe's most storied brand for themselves. Arriving from the shores of Lake Como to the pristine American backdrop of some of America's most scenic riding, Moto Guzzi encourages all attendees to experience a piece of history and unique character that has made these motorcycles legendary.
DETAILS
LAUGHLIN RIVER RUN
The Laughlin River Run is a four-day rally for all riders and enthusiast alike featuring Nevada gaming, 200 exhibitors, Poker Runs, Custom Bike Show, Free Outdoor Entertainment; all on the banks of the majestic Colorado River. Historic Route 66 and other desert riding destinations offer great scenery and wide open spaces you'll experience on various organized rides.
Demo Rides:
Wednesday, April 25th, 12pm-5pm
Thursday, April 26th, 10am-5pm
Friday, April 27th, 10am-5pm
Saturday, April 28th, 10am-5pm
For more information please visit www.laughlinriverrun.com
THE QUAIL MOTORCYCLE GATHERING
2018 marks the 10th Anniversary of The Quail Motorcycle Gathering! With over 300 motorcycles on display and 3,000 guests in attendance, The Quail Motorcycle Gathering features one of the world's finest and rarest collections of vintage and modern motorcycles all hosted on the stunning green grasses of Quail Lodge & Golf Club in Carmel, California.
Demo Rides:
Saturday, May 5th, 10pm-4pm
For more information please visit The Quail Motorcycle Gathering
AMERICADE
Celebrating its 36th year, Americade is a week-long festival of motorcycling, offering guided and unguided tours through the beautiful Adirondack Park and Green Mountains of Vermont, erecting Americade's Expo with nearly 200 industry vendors, and offering more motorcycle events than virtually any other event in the U.S. "We very excited about Moto Guzzi's and Aprilia's return to Americade!" said Christian Dutcher, Americade's Director. "Our attendees love these Italian brands, and look forward to seeing them every year."
Demo Rides:
Tuesday, June 5, 9am-4pm
Wednesday, June 6, 9am-4pm
Thursday, June 7, 9am-4pm
Friday, June 8, 9am-4pm
Saturday, June 9, 9am-3pm
More information available at www.americade.com/
THUNDER IN THE VALLEY MOTORCYCLE RALLY
Celebrating its 21st annual rally this June, Thunder in the Valley Motorcycle Rally in Johnstown, PA has planned its best party yet. Just east of Pittsburgh, the rally feature live music, a host of vendors, stunt shows, and American Motor Drome Wall of Death. Thunder in the Valley is rally-goers chance to tour everything that beautiful western Pennsylvania has to offer – including Johnstown's aesthetic beauty surrounding National Parks-Allegheny Portage Railroad National Historic Site, Johnstown Flood National Memorial and the Flight 93 National Memorial. This is the year to experience Moto Guzzi and the beautiful Alleghenies region. Demo rides will be available:
Demo Rides:
Thursday, June 21, 9am-5pm
Friday, June 22, 9am-5pm
Saturday, June 23, 9am-5pm
Sunday, June 24, 9am-3pm
More information available at: www.johnstownthunder.com
Additional model information, special offers, dealership locations, and more can be found at: