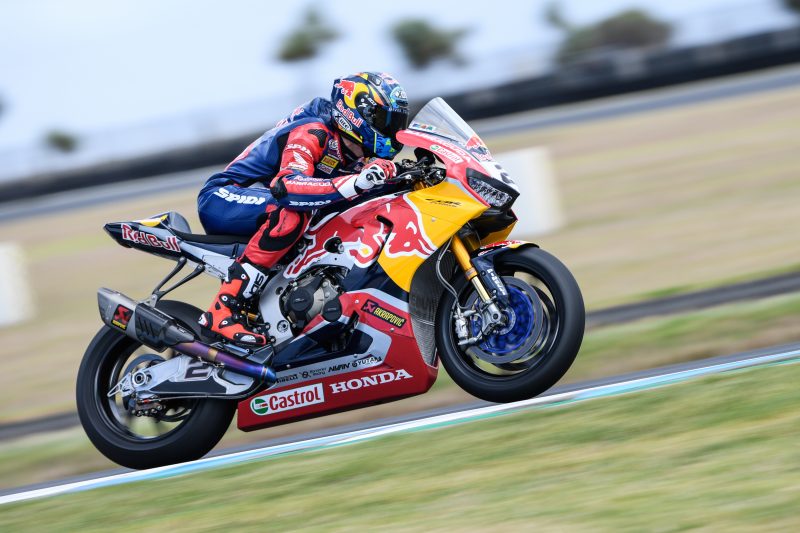 The Red Bull Honda World Superbike Team ended its pre-season testing programme at Phillip Island today, as another strong performance from riders Leon Camier and Jake Gagne ensured the team is ready to go at the 2018 WorldSBK season opener this weekend.

In warm and at times windy conditions at the 4.4 kilometre Phillip Island Circuit,  Camier and Gagne completed a total of 267 laps over the two days of testing. Building on the work undertaken at the previous pre-season tests at Jerez and Portimao, for this test the team focused on fine-tuning chassis and electronic settings on the Honda CBR1000RR Fireblade SP2 ahead of the first race of the 2018 WorldSBK season.

Having shown good pace over a single lap, the focus for Camier at the Phillip Island test was working on race pace and overall he set eighth quickest time with a personal best of 1'31.537, set in the morning session on the second day. Riding at Phillip Island for the first time, Gagne showed continual improvement over the two days and ultimately set the fifteenth fastest time of the test, his 1'32.288 coming in the final session on Tuesday afternoon.

With pre-season testing completed, the team turns its attention to the opening round of the 2018 WorldSBK season at Phillip Island, which gets underway this Friday, February 23.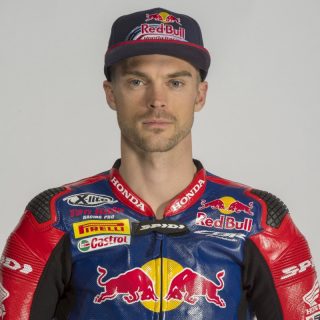 Leon Camier 2
Overall this test helped me learn a lot about the Fireblade on a different track and we focused on trying some different things to improve our race pace. It was a good test for me to learn the adjustability of the bike and what works and what doesn't in terms of setting for my riding style. We now have a base setting we can use this weekend for the race and all we need is to find a couple of tenths a lap so we can be in the fight with the top six.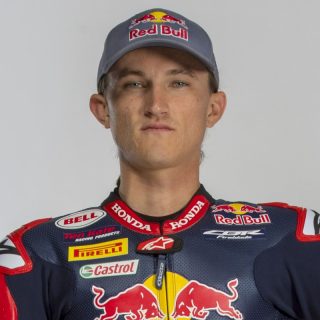 Jake Gagne 45
I've always wanted to ride the Phillip Island track so it was great to finally get out there. I had a good first day yesterday and at the start I tried to be patient and focus on working out my lines and reference points. Today I was able to use what I learned yesterday to adjust my riding style and improved in every session. I feel like I've come a long way in learning the track and the bike at this test, we now have a lot of good data to work with and I'm looking forward to the race.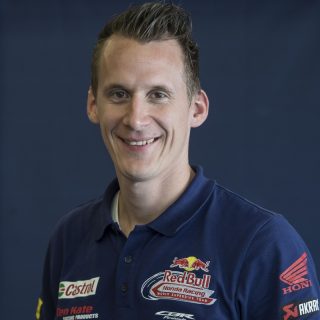 Kervin Bos
Team Manager
This two day test at Phillip Island test went very well and I believe we're well prepared for the start of the WorldSBK season. For this test we wanted to build on our good work at Jerez and Portimao, and focus more on finding a strong race pace. With this in mind, with Leon we worked on some different settings to ensure consistency in long runs and to help manage tyre life, especially in the warmer afternoon sessions when track conditions will be similar to the race. For Jake, he was able to learn a lot about the Fireblade and the track and he showed improvement in every session. With testing over, we can now focus on the season opener and everyone in the team is looking forward to finally go racing with the CBR1000RR Fireblade SP2.