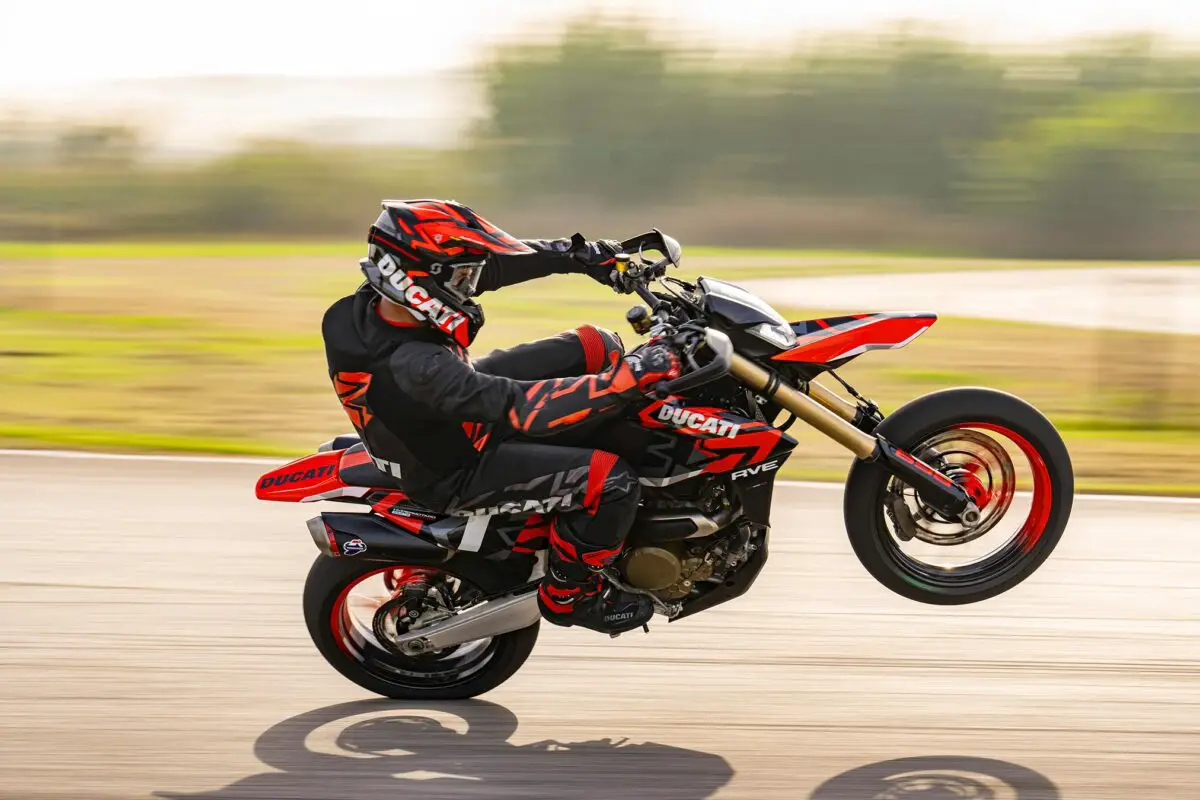 The first road-going single-cylinder Supermotard by Ducati
Introducing the new Hypermotard 698 Mono.
Derived from the 1285 cc Superquadro engine of the 1299 Panigale, the Superquadro Mono flaunts Ducati racing DNA in just one cylinder. It inherits its racing character and desmodromic system from the Superquadro, allowing it to rev higher than any other and fully express itself, for truly exciting performance.
Engine
– 2024 Ducati Superquadro Mono – New engine
– 2024 Ducati Hypermotard 698 Mono – New model
– 2024 Ducati Hypermotard 698 Mono RVE – New model
________________________________________
The limiter is set at 10,250 rpm: no other single-cylinder engine can achieve this rotation speed.
Power is the highest in its segment, with 77.5 hp at 9,750 rpm and 46.5 lb-ft of torque at 8,000 rpm.
Record-breaking performance is combined with benchmark service intervals, the oil change scheduled every 15,000 km and the valve clearance check every 30,000 km.
________________________________________
New Superquadro Mono: the most powerful road-going single-cylinder ever
The heart of the new Hypermotard 698 Mono is the most powerful road-going single-cylinder engine with a rotation speed never before achieved in this category.
A historic chapter unfolds
Ducati enters the world of motocross
For two years, Ducati has been working on a prototype that will debut in the upcoming season of the Italian Motocross Championship. This strategy reaffirms the approach that distinguishes the development of the most sporty and high-performance models, which is to start from competitions and then create production models capable of exceptional performance.
This is a multi-year project that will lead to the birth of a wide range of off-road engines and motorcycles. Venturing into specialized off-road terrain represents a very important and challenging strategic choice, confirming the brand's determination to expand its presence into previously unexplored territories.