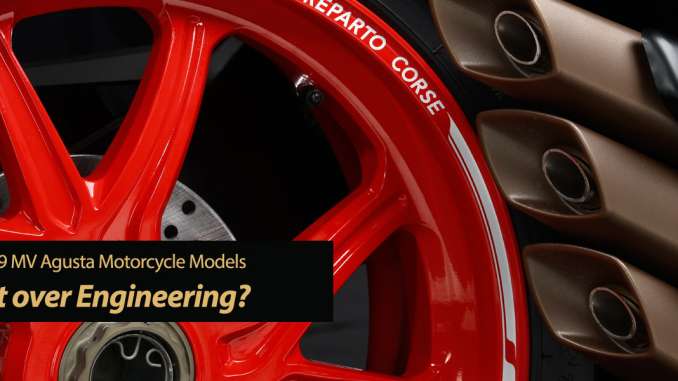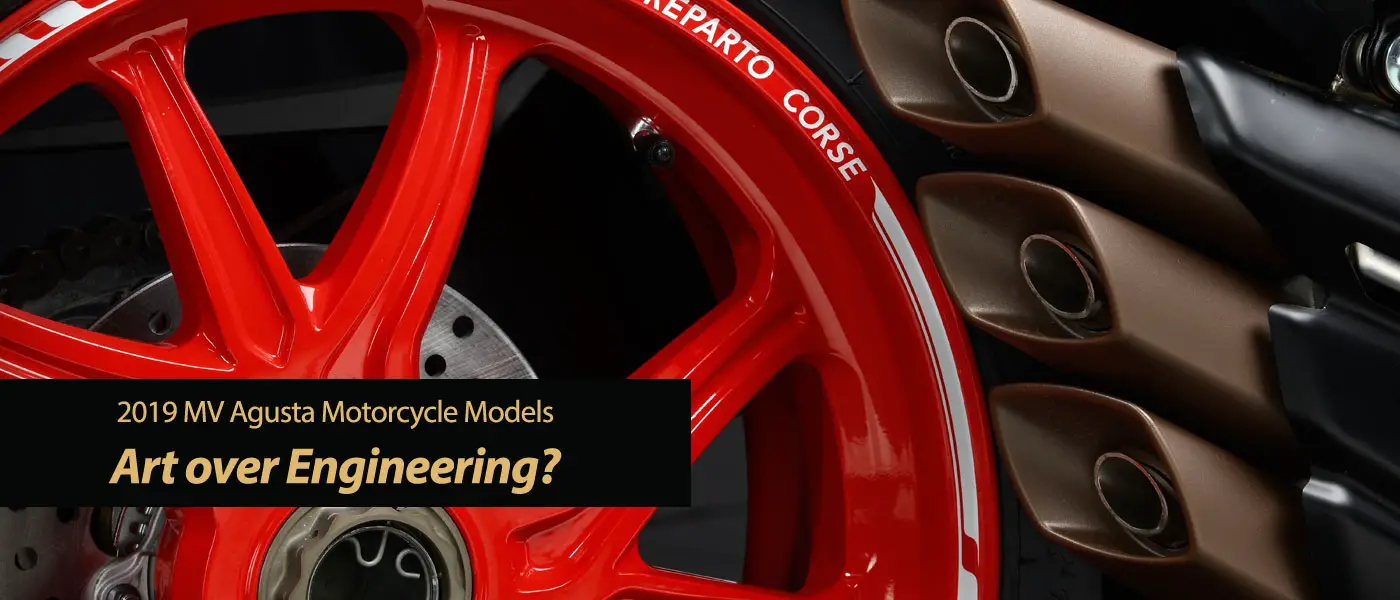 Beauty over form, art over engineering, aesthetics over function. For 2019, MV Agustra introduces the most artistic lineup ever. Introduced a 3 year warranty, solved many technical issues, increased reliability, stabilized delivery, solidified the company and completely revised models. IMO MV Agusta is a top-tier brand, on par with any luxury manufacturers (Ferrari, Maserati, Porsche, Lamborghini) and offers the most gorgeous Italian models you can buy (sorry Ducati, Benelli, Bimota and Moto Guzzi). I always look forward to putting up MV Agusta each year, each model is unique, exciting and evocative. It is one of the few brands I could look at for hours in my living room and that says a lot. So please take the time to enjoy the 2019 MV Agusta lineup on Total Motorcycle, check out the details on each model and ask why YOUR brand isn't offering the same attention to details.
Must see 2019 MV Agusta models: All of them. 
But if I must limit my choices to the top 50, then: 2019 MV Agusta F4 Claudio , 2019 MV Agusta F4 1000 , 2019 MV Agusta Brutale 1000 Serie Ono, 2019 MV Agusta Brutale 800 RR LH44 , 2019 MV Agusta Dragster 800 RR America , 2019 MV Agusta Turismo Veloce 800 RC SCS , 2019 MV Agusta RVS#1 and 2019 MV Agusta Superveloce 800 Concept.
Amazing motorcycle models aside, MV Agusta still needs to sort out their dealership issues or lack of dealerships to be exact. If you can't find where it buy one, you can't buy it. My wife looked at buying a MV Agusta Brutale 800 back when we lived in Houston, Texas and in a city of 2.3 million there is just one, shared model dealer with a few bikes on the floor.
To sum up, if you are lucky or fortunate enough to have ridden or owned a MV Agusta or in the past or present take a look at their models. You will be blown away by the beauty, "affordable" prices and exclusivity. Now backed by a stronger company, 3 year warranty and an improved business model.
…and in regards to what MV Agusta is doing to address rider and owner concerns: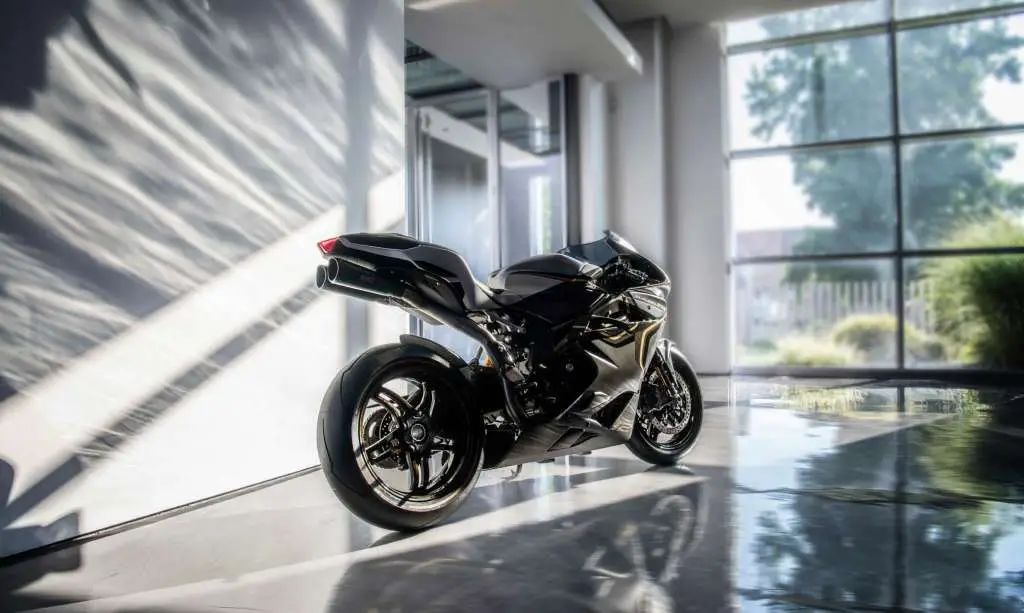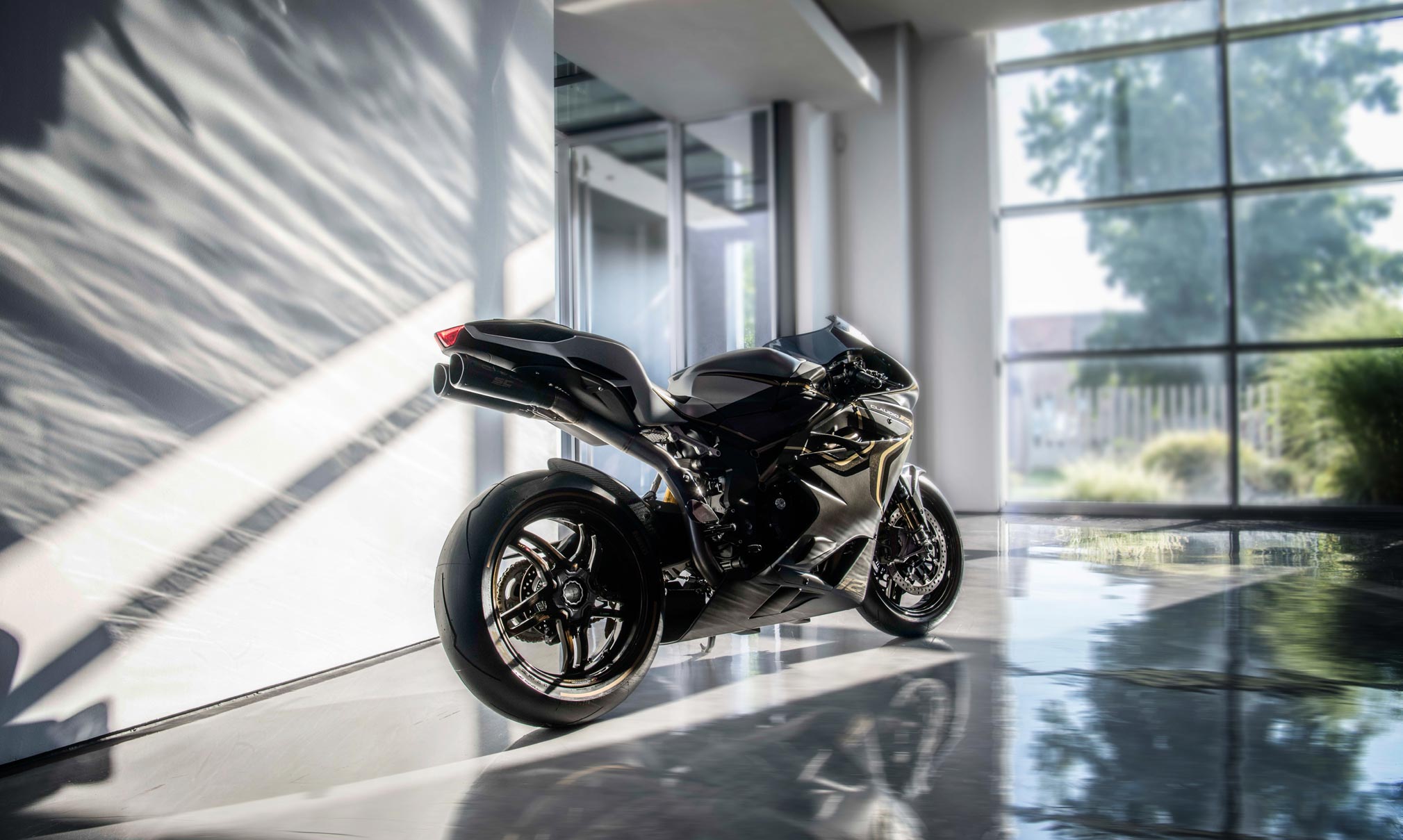 COMPANY SOLIDITY
What about MV Agusta? I read and listened to several rumors that worried me MV Agusta has been restructured and now it's stronger than before.
It has a new shareholder and the Company now is strongly investing to modernize its business and its processes. MV planned investments in marketing, communication and distribution
PRODUCT RELIABILITY
MV Agusta manufactures the nicest bikes in the world but I heard they are not so realiable. How can I trust MV ?
MV Agusta had some reliability issues on Euro 3 – 3 Cylinder Platform. With the introduction of the new Euro 4 Platform MV completely revised and upgrade the engine. As a result the Euro 4 models are now completely reliable. Just for this, MV decided to exthend warranty with the 3 Years Program
PRODUCT DELIVERY
I'd like to buy an MV but you haven't it at stock. I heard of many delays in delivery and I want my MV to enjoy it during the motorcycle season
In the last two years MV Agusta stabilize its relationship with suppliers. This allows MV to lower the delays in delivery from 3 months to less than one month. MV target is to be punctual for the next deliveries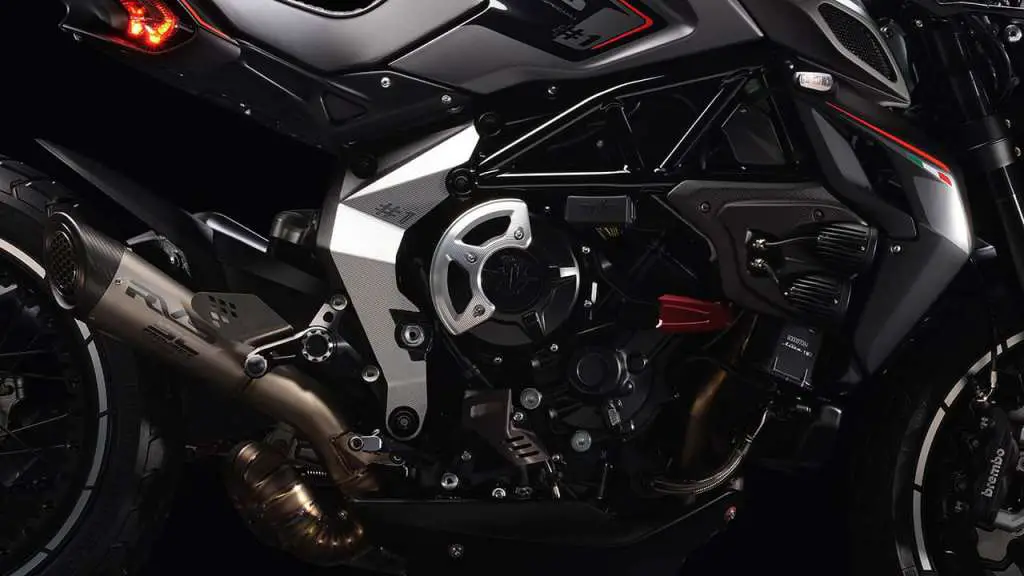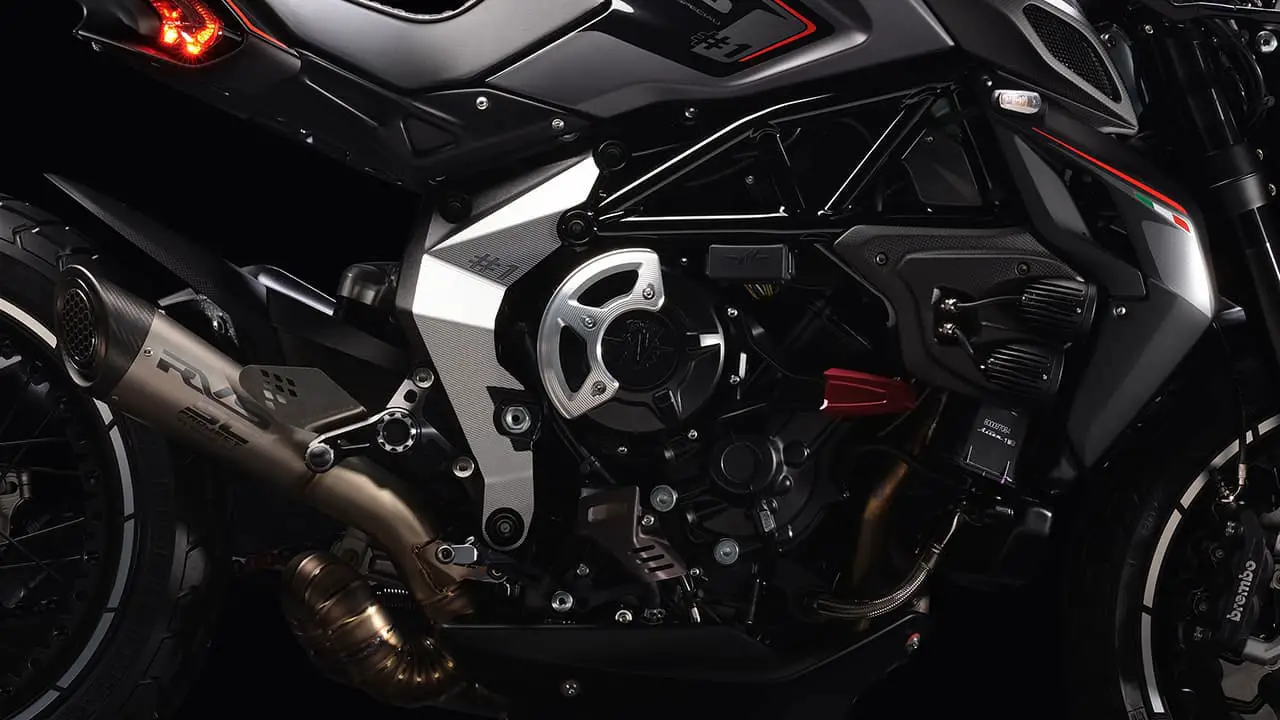 OLD & NEW PRODUCT VERSIONS / SPECIAL EDITIONS
I'm worried about continous rivisiting of MV Agusta models, In MV range there are too many special editions of the same model. Can you explain this?
MV Agusta is a top player, known for high-end technology. Technical updates are part of its DNA. Moreoaver MV Agusta bikes are wordly recognized as "piece of art" and this is why many customers ask for special and limited editions
TRADE-IN
MV Agusta bikes and I'm worried about this. What would happen if I decided to resale my MV?
MV Agusta went through a deep renovation and this worry is also based on reliability issues the Company had in the past. MV Agusta has now solved these issues 
SOLVED TECHNICAL ISSUE
I heard of some issues about free wheels. What is the status?
The free wheel issue is totally solved thanks to the introduction of a new compo­nent and of a new software for the power unit that correctly manages the starter strategy
SOLVED TECHNICAL ISSUE
I heard about some issues about MV Agusta drive-by-wire. What is the status?
Now MV Agusta drive-by-wire is ok. MV Agusta solved it thanks to a new component and a new mapping. The new mapping allows a better reception of the control signal.
TECHNICAL IMPROVEMENTS
Have you some evidences about MV Agusta recent technical improvements (you spoke me about)?
MV Agusta grants its warranty costs drammatically lowered in the last years. Euro 4 data show a warranty impact <1%. Number and frequency of interventions also lowered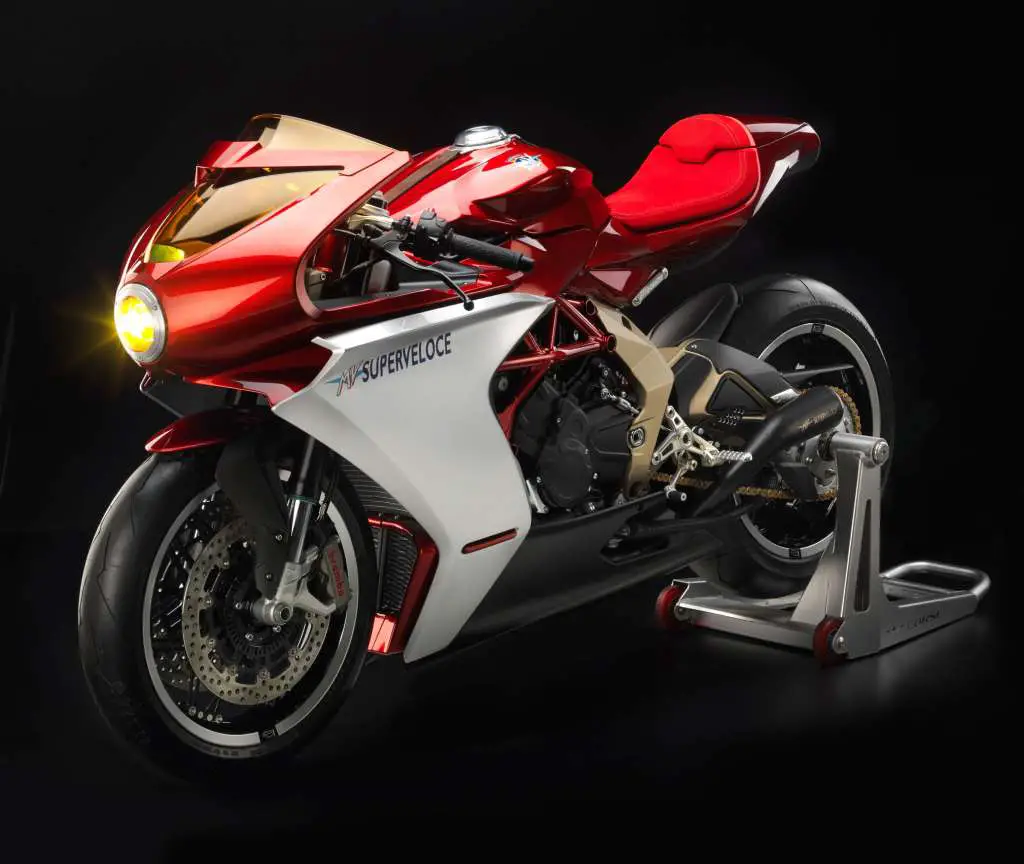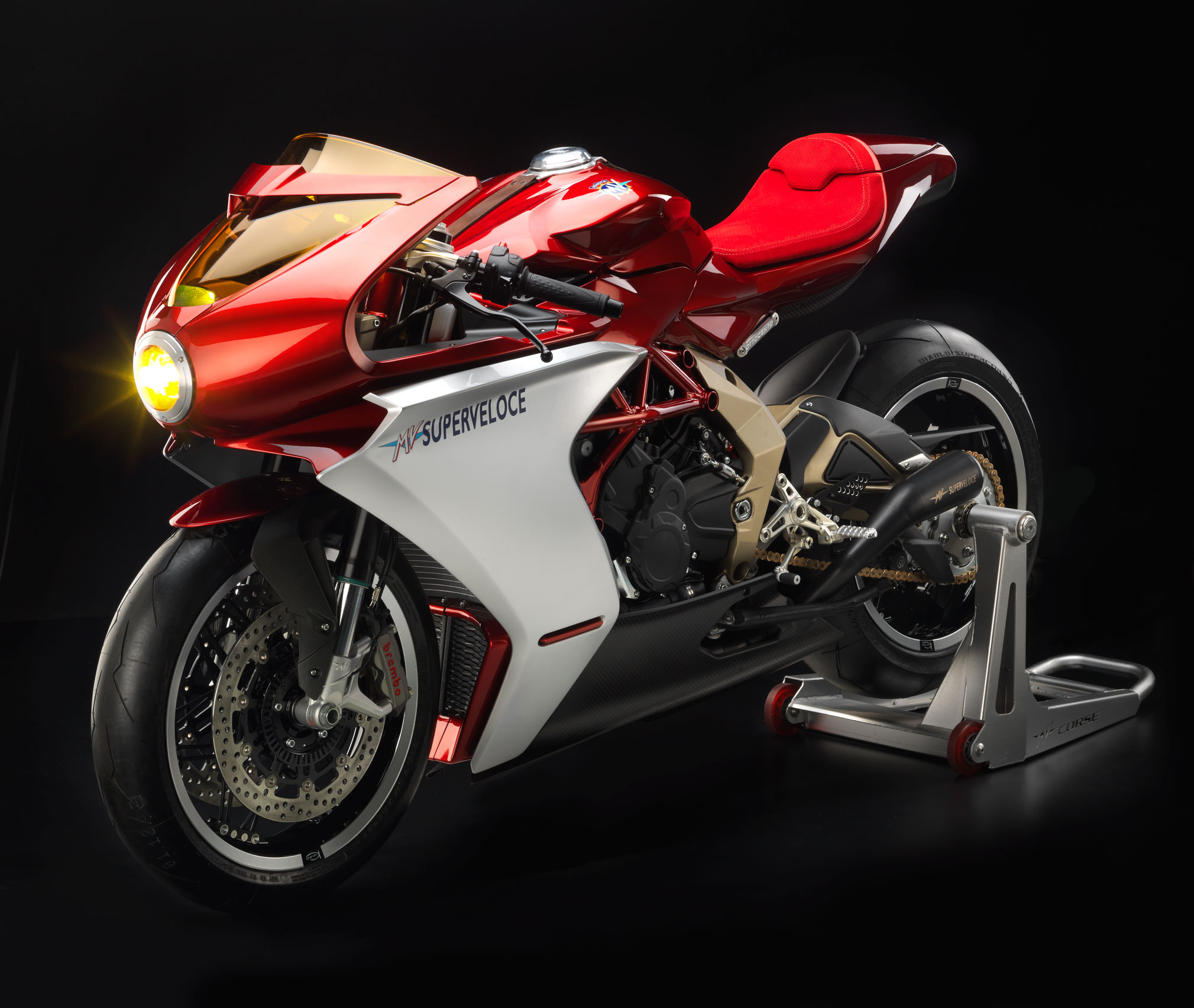 NEW EURO 4 MODELS
Can you explain me the main difference between Euro 3 and Euro 4 MV Agusta models? What does it change?
MV Agusta applied the new regulation and updated its 3 whole cylinder range with Euro 4. MV put in place a drastic revision of engine. The new Euro 4 engine is now even more realible than the previous one. The complete revision of engine components brought also to a dramatic reduction of mechanical noise and vibrations. MV customers can now benefit from an even more confortable driving experience.
SPARE PARTS AVAILABILITY & DELIVERY
I'm worried about spare parts availability. What if I need them?
In the last two years MV Agusta worked very strongly to stabilize the relationship with the main suppliers. MV target is to improve the service level of spare parts (now about 90%). MV Agusta is pushing to reach 98%. MV is also working on back orders with a dedicated management. Missing parts process (planning, checking and analysis) went to revision and it has been improved

Introducing the new 2019 MV Agusta Motorcycle Guide
New Bike Reviews, Huge Photos, Full Specifications. Get it all at Total Motorcycle.
F4
– 2019 MV Agusta F4 Claudio – New model
– 2019 MV Agusta F4 1000 – New model
F3
Brutale 4 Cilindri
– 2019 MV Agusta Brutale 1000 Serie Ono – New model
Brutale 3 Cilindri
– 2019 MV Agusta Brutale 800 RR LH44 – New model
– 2019 MV Agusta Brutale 800 RR
– 2019 MV Agusta Brutale 800 RC
Brutale Dragster
– 2019 MV Agusta Dragster 800 RR Pirelli – New model
– 2019 MV Agusta Dragster 800 RR America – New model
– 2019 MV Agusta Dragster 800 RC
– 2019 MV Agusta Dragster 800 RR
Turismo Veloce
– 2019 MV Agusta Turismo Veloce 800 RC SCS – New model
– 2019 MV Agusta Turismo Veloce 800 Lusso SCS – New model
– 2019 MV Agusta Turismo Veloce 800 Lusso – New model
– 2019 MV Agusta Turismo Veloce 800
RVS
Concept Models
– 2019 MV Agusta Superveloce 800 Concept – New model