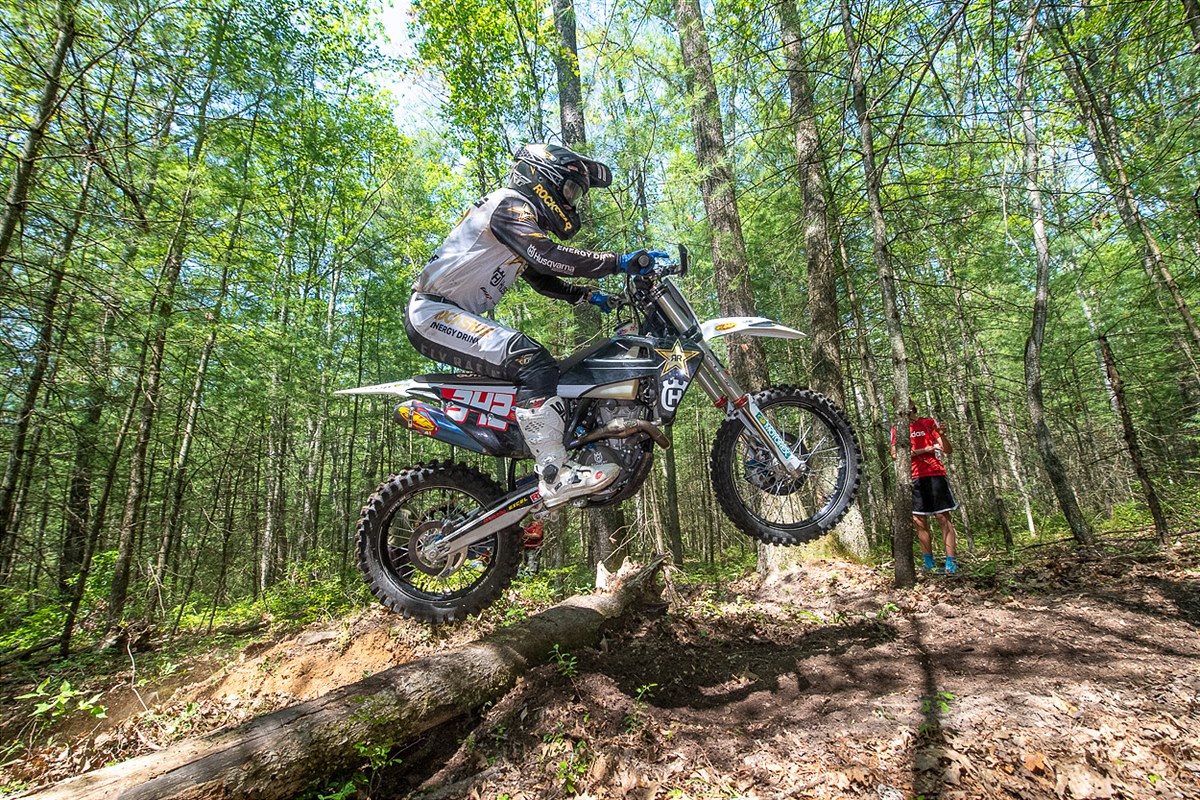 Pennsylvania is known for its rocky terrain and Sunday's Rattlesnake National in Cross Fork was no exception. Battling the extreme heat and dust, Rockstar Energy Husqvarna Factory Racing's Craig DeLong raced through the tough conditions to secure his third-straight top-five finish at Round 5 of the AMA National Enduro Series.
DeLong came out swinging in the opening test, claiming the win right off the bat aboard his FX 350. Off to a strong start, he tried to maintain his momentum in the next two sections, but would come away with a pair of fifths in tests two and three. In test four, DeLong missed claiming fifth place by .69 of a second. As the day progressed, the top-five riders remained close in time, and DeLong held onto his top-five position for the final two tests, despite struggling to find his rhythm. His tenacity earned him fifth overall for the day.
"I started the day off with a win in the first test, which was refreshing," 
DeLong said.
"I haven't won a test in a while, so it's good to kind of start the day off right. I had a little tip over in the second test and I feel like I could have been up in the top three, but from then on I just kind of struggled to get back into the groove. I'm going to take the month and work on some things and come back to the next one and be in the mix."
Teammate Trevor Bollinger remains sidelined with injury, after suffering a broken hand at a GNCC earlier in the season.

Round 6: Grassman National – August 21 – Chandlersville, Ohio
Rattlesnake National – Results

NE Pro1 Class 
1. Steward Baylor Jr. (YAM)
2. Ryder Lafferty (GAS)
3. Ricky Russell (GAS)
…
5. Craig DeLong – Rockstar Energy Husqvarna Factory Racing