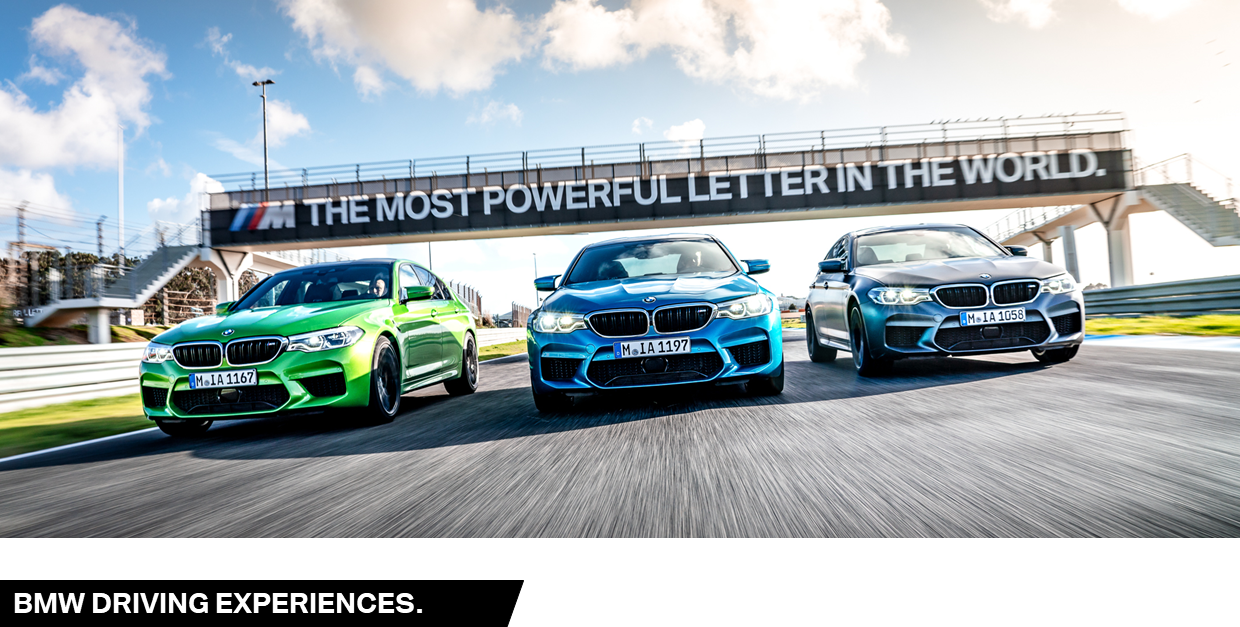 Richmond Hill, ON. True to its motorsport heritage and passion for performance on the track, BMW Canada is bringing the iconic BMW M Festival to the continent for the first time ever from July 13th – 14th, 2019. The M Festival will highlight BMW's M division and showcase why this iconic brand is the benchmark for precision driving and dynamic motoring excellence. BMW is also thrilled to announce that the M Festival will host a variety of musical acts, headlined by Serena Ryder and Dear Rouge.
"The BMW M Festival is a community event for BMW M owners and fans alike," said Sebastian Beuchel, Director, BMW Brand Management, BMW Group Canada. "We are absolutely delighted to be bringing the M Festival to North America for the first time. We want to build an experience that a lot of different audiences can enjoy and indulge in: families; M fans; M owners. The BMW M Festival is a way for all of these people to enjoy the pure driving pleasure of our performance division, BMW M. And it gives us the chance to celebrate them, as well."
The BMW M Festival is designed with all BMW fans in mind, focusing on giving them the best driving experiences possible. The event will offer a variety of driving experiences that ensure participants feel the thrill of BMW M. Driving precision will be will be put to the test with the BMW Autocross, where cornering grip, acceleration, and BMW's legendary 50/50 weight distribution will be in the spotlight. BMW M5 Hot Laps are also on the menu, giving fans a 260km/h adrenaline rush in one of the fastest BMW's ever, at the hands of a professional driver.
Though driving is what the event is focused on, the BMW M Festival is a multifaceted event that can be enjoyed by the whole family. In addition to driving excitement, BMW will host music performances throughout the festival by some of today's hottest DJs and artists, including Felix Cartal, Serena Ryder, Janes Party and Dear Rouge. The M Festival will also feature a lifestyle boutique and a fully-equipped children's area, which will feature a variety of activities and entertainment to give younger fans a taste of what BMW M stands for.
Other driving experiences include an Off-Road Course, a Drag and Drift, an M2 Lead Follow Exercise at the Driver Development Track, a complimentary BMW Show and Shine, a BMW M Owners Lead Follow and a BMW Owners Parade Lap. The breadth of programming ensures that there is truly something for everyone to enjoy.
For more information and to reserve your tickets, please visit www.bmw.mfestival.ca
THE BMW M FESTIVAL HAS FINALLY COME TO CANADA
AND YOU'RE INVITED.
BMW Group in Canada
BMW Group Canada, based in Richmond Hill, Ontario, is a wholly-owned subsidiary of BMW AG and is responsible for the distribution of BMW luxury performance automobiles, Sports Activity Vehicles, Motorcycles, and MINI.  BMW Group Financial Services Canada is a division of BMW Group Canada and offers retail financing and leasing programs and protection products on new and pre-owned BMW and MINI automobiles, as well as retail financing for new and pre-owned BMW Motorcycles. A total network of 50 BMW automobile retail centres, 22 BMW motorcycle retailers, and 30 MINI retailers represents the BMW Group across the country.