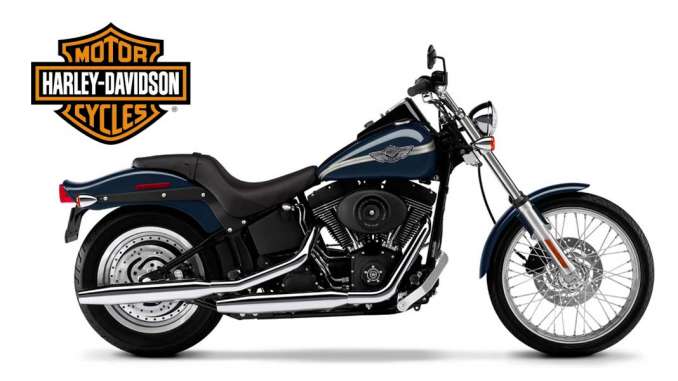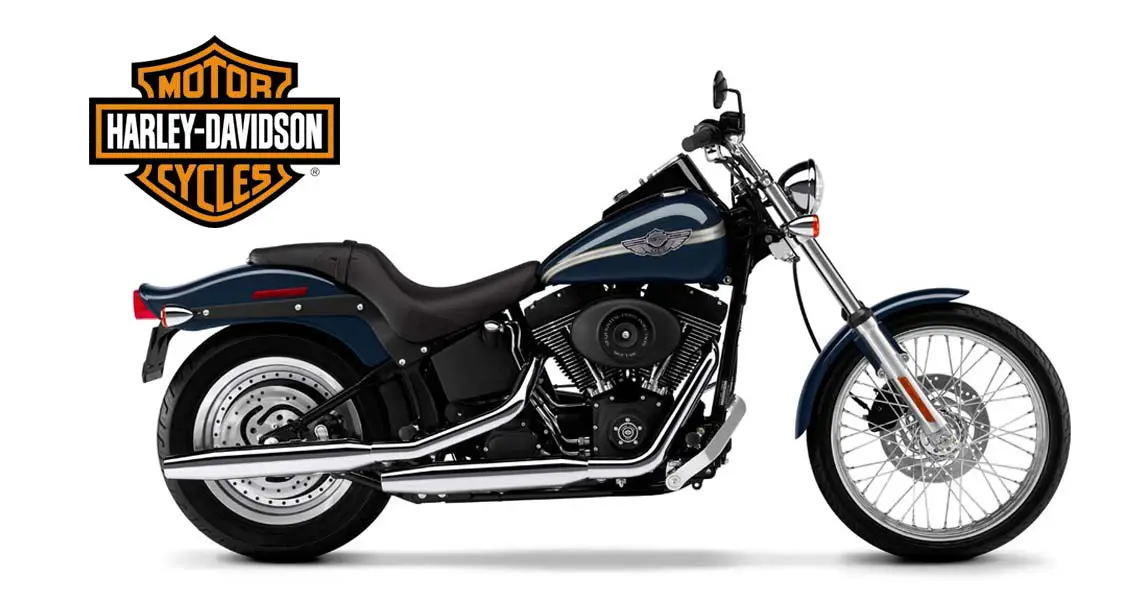 As Harley-Davidson celebrates its 115th Anniversary this year, TMW takes a look back to Harley-Davidson's historic 100th Anniversary in 2003. There are very few motorcycle companies that have such a rich heritage, history and following as Harley-Davidson. Both a gift and a bane, H-D has been been evolving within the limitations of riders loyalty and comfort zone, "if it ain't broke, don't fix it" has made H-D walk a successful but thin line.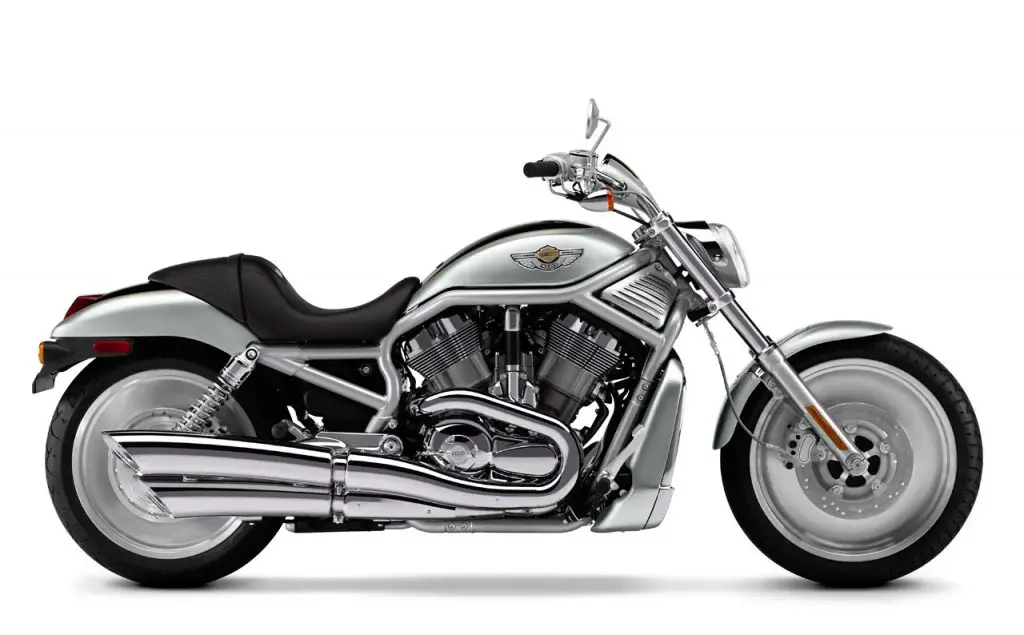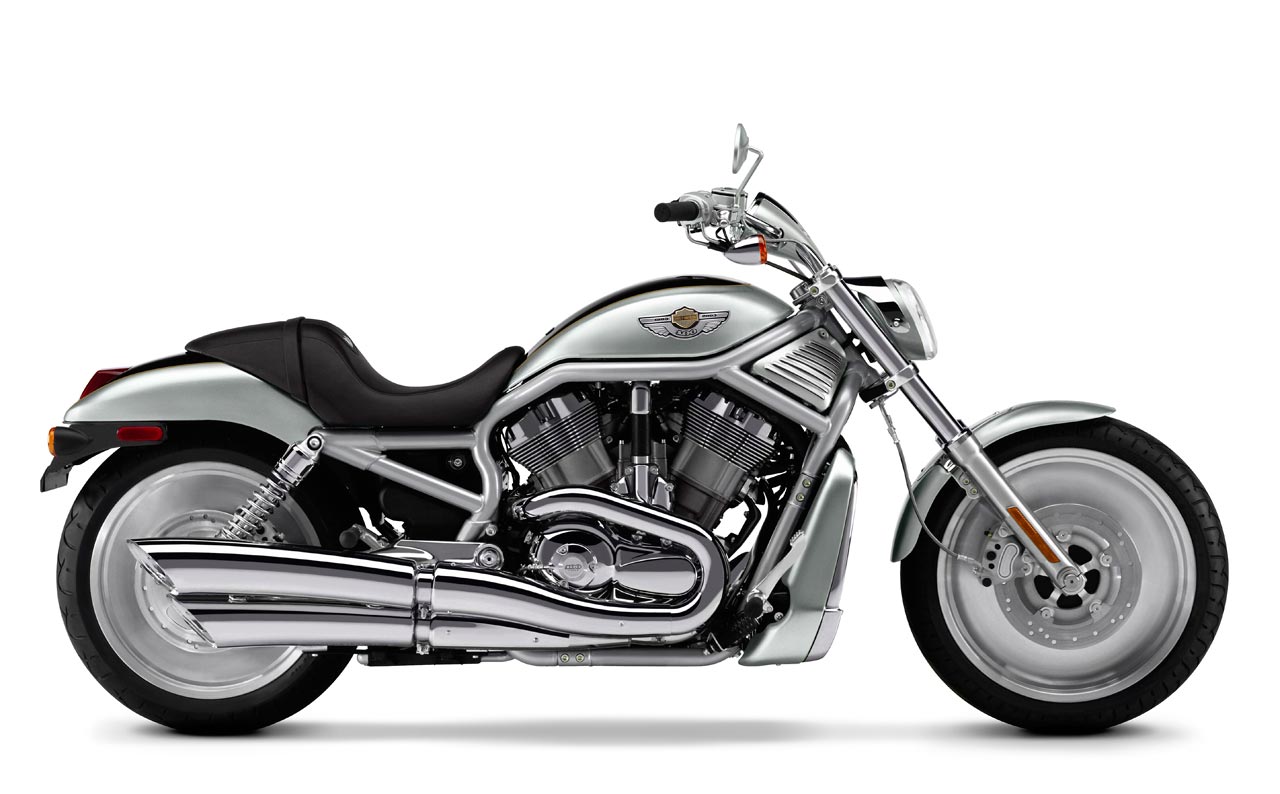 "If it ain't broke, don't fix it

"
Back in 2003, Harley-Davidson offered up 28 models running on either their Evolution 883/1130/1200, V-Twin Cam 88B engine, CVO Big Bore Twin Cam 95 or 103 cubic inch "Stroker" Twin Cam. 2003 also brought in the 2nd year of the most debated Harley-Davidson model, the VRSCA V-Rod, which started quite the controversy as it neither looked, handled or sounded like a typical H-D motorcycle. Faithful wondered if the V-Rod engine would find its way into another line but it never did. The V-Rod would continue for another 14 years before being discontinued, never achieving the success Harley-Davidson hoped for.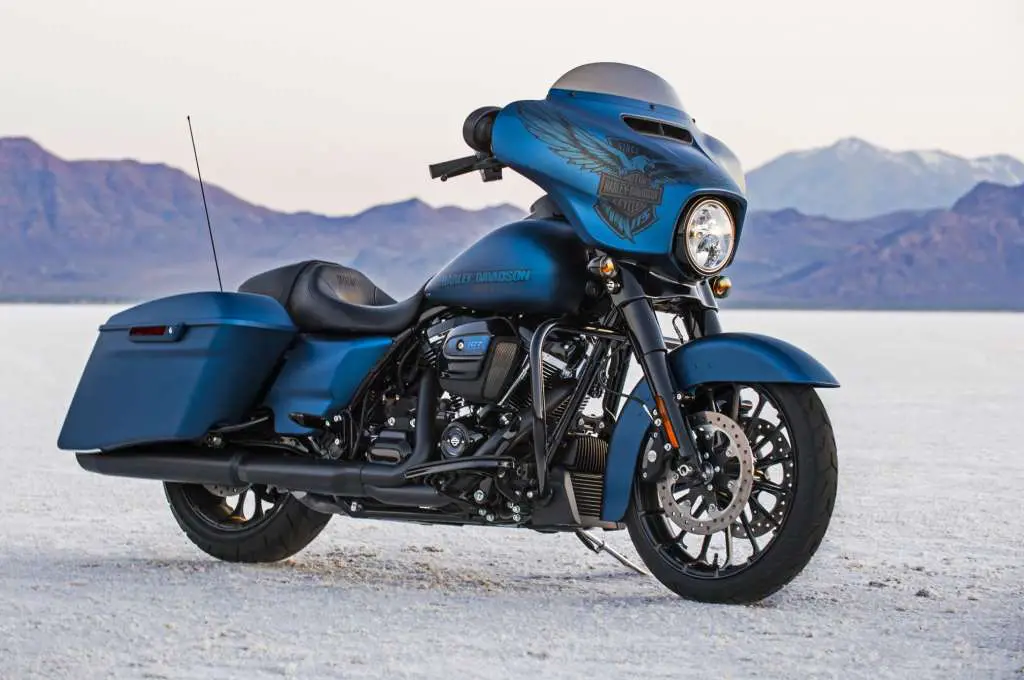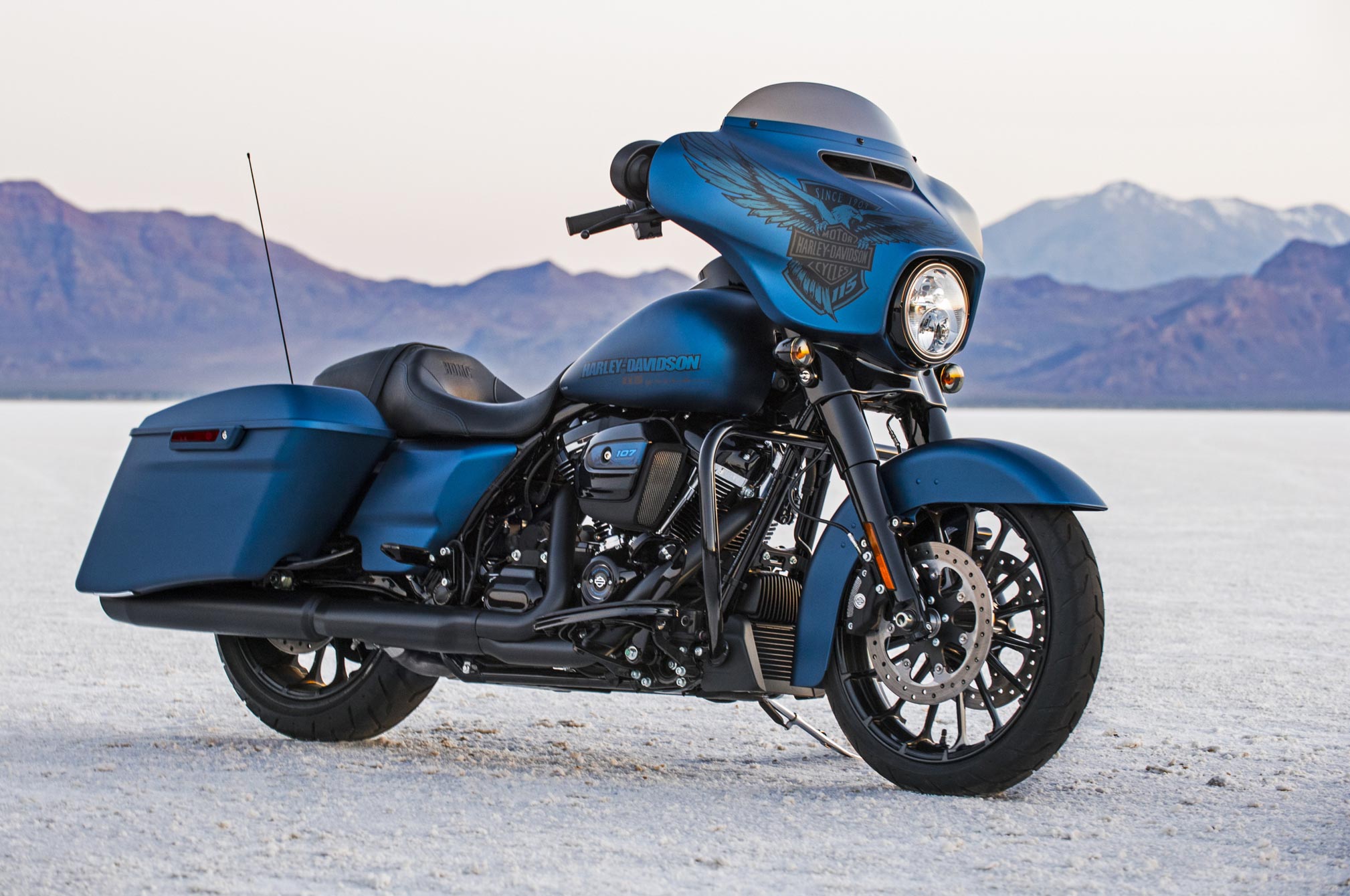 But in other ways Harley-Davidson has grown and evolved offering higher quality products, innovative designs, more powerful and larger engines and more selection. Back in 2003 riders had a choice of 28 models, which was a lot back then, today riders can choose from almost double, 48 models! And engine choice has expanded as well, even though the hallmark engine is a V-Twin, now you have a choice of air-cooled, liquid cooled, Revolution X 500/750, Evolution 883/1200, new Milwaukee-Eight 107/114/117 V-Twins. In the near future we may even have an electric Harley-Davidson motorcycle, the LiveWire Version 2.0… will the LiveWire 2.0 go the same route as the V-Rod or even Buell? Each of our 18 years of Harley-Davidson guides feature unique reviews of each model, hand selected photos and ever bit of information we could get from Harley-Davidson, I encourage you to take a look though them and rediscover Harley-Davidson's past.
"The SOUND and FURY

only gets LOUDER with Harley-Davidson"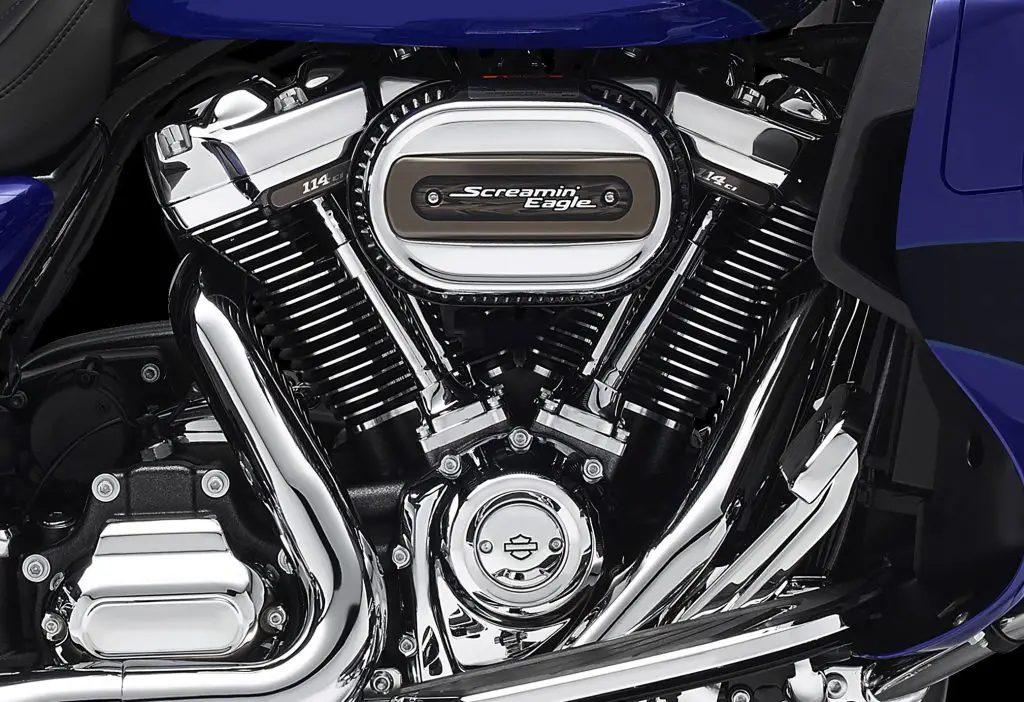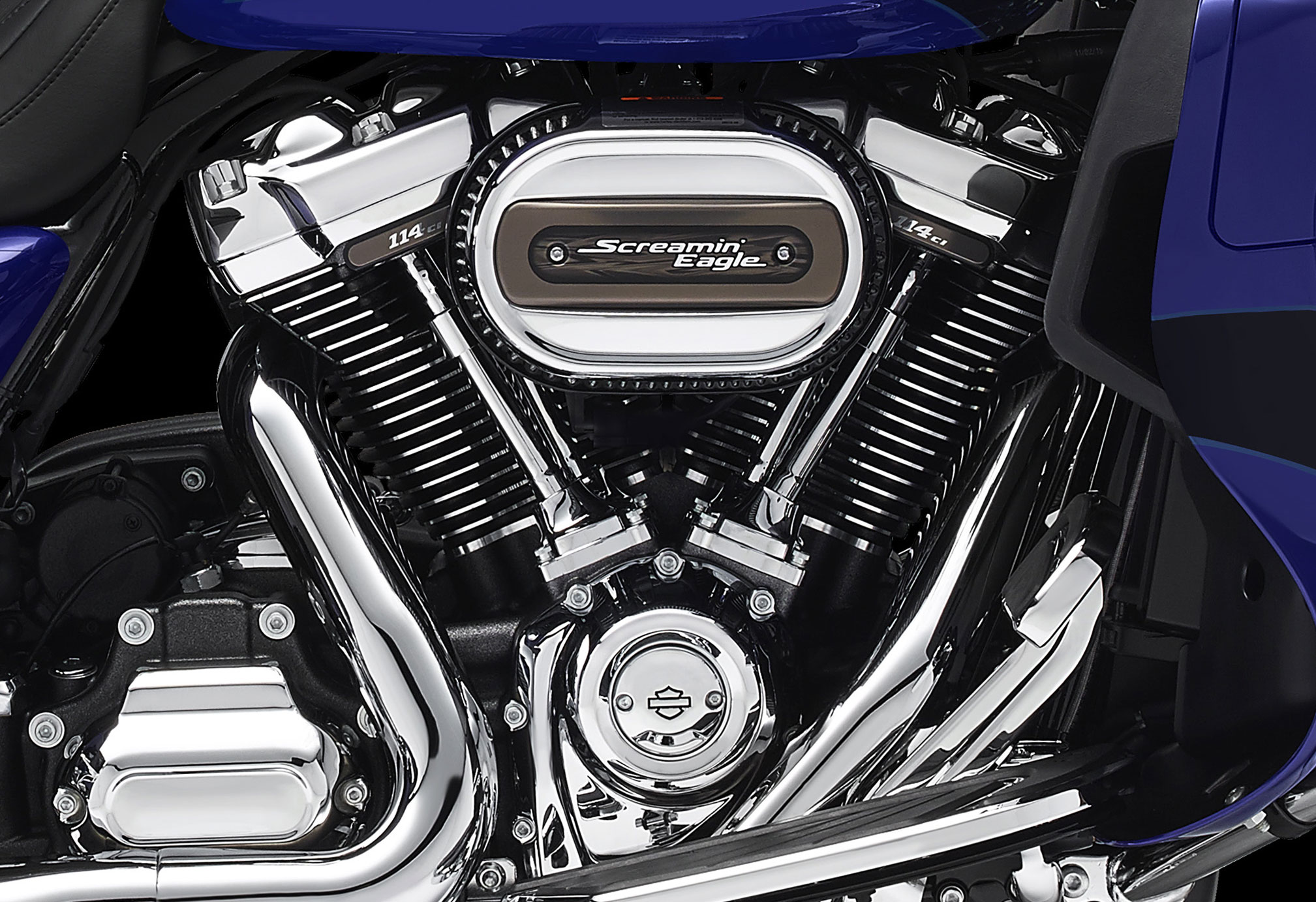 "

There still is nothing like a Harley-Davidson today.
From the looks, to the sound, to the ride, to the following,
a Harley-Davidson rider is as unique a the brand"
While a lot has changed in the past 15 years for Harley-Davidson, they remain the cruiser of choice for many riders and have successfully fought off competition from many major manufacturers who have challenged their throne.
Total Motorcycle has been media for Harley-Davidson for almost 20 years now and we are proud to continue that tradition to get new and old riders to discover and learn about this amazing brand now and in the future.
Check out over 84 years of Harley-Davidson Models from the 1934 Harley-Davidson FD to the 2018 Harley-Davidson Street Glide 115th Anniversary, as well as our Harley-Davidson Guides and History on Total Motorcycle today.
Year 2003 Harley-Davidson Motorcycle Models.
Introducing the new 2018 Harley-Davidson Motorcycle Guide.
Street
– 2018 Harley-Davidson Street 500
– 2018 Harley-Davidson Street 750
– 2018 Harley-Davidson Street Rod
Sportster
– 2018 Harley-Davidson SuperLow
– 2018 Harley-Davidson Iron 883
– 2018 Harley-Davidson Iron 1200 – New model
– 2018 Harley-Davidson 1200 Custom – Updated
– 2018 Harley-Davidson Forty-Eight 115th Anniversary – New model
– 2018 Harley-Davidson Forty-Eight
– 2018 Harley-Davidson Forty-Eight Special – New model
– 2018 Harley-Davidson Roadster
Softail
– 2018 Harley-Davidson Sport Glide – New model
– 2018 Harley-Davidson Street Bob – New model
– 2018 Harley-Davidson Fat Bob – New model
– 2018 Harley-Davidson Fat Bob 114 – New model
– 2018 Harley-Davidson Low Rider – New model
– 2018 Harley-Davidson Breakout – New model
– 2018 Harley-Davidson Breakout 114 – New model
– 2018 Harley-Davidson Breakout 114 – 115th Anniversary – New model
– 2018 Harley-Davidson Softail Slim – New model
– 2018 Harley-Davidson Fat Boy – New model
– 2018 Harley-Davidson Fat Boy 114 – New model
– 2018 Harley-Davidson Fat Boy 114 – 115th Anniversary (ANV) – New model
– 2018 Harley-Davidson Fat Boy 114 – 115th Anniversary (ANX) – New model
– 2018 Harley-Davidson Deluxe – New model
– 2018 Harley-Davidson Heritage Classic – New model
– 2018 Harley-Davidson Heritage Classic 114 – New model
– 2018 Harley-Davidson Heritage Classic 114 – 115th Anniversary – New model
Touring
– 2018 Harley-Davidson Road King
– 2018 Harley-Davidson Road King Special – New model
– 2018 Harley-Davidson Street Glide
– 2018 Harley-Davidson Street Glide 115th Anniversary – New model
– 2018 Harley-Davidson Street Glide Special  – New model
– 2018 Harley-Davidson Street Glide Special 115th Anniversary – New model
– 2018 Harley-Davidson Electra Glide Ultra Classic – (USA, Canada)
– 2018 Harley-Davidson Ultra Limited
– 2018 Harley-Davidson Ultra Limited 115th Anniversary – New model
– 2018 Harley-Davidson Ultra Limited Low
– 2018 Harley-Davidson Road Glide
– 2018 Harley-Davidson Road Glide Special – New model
– 2018 Harley-Davidson Road Glide Ultra
Trike
– 2018 Harley-Davidson Tri Glide Ultra
– 2018 Harley-Davidson Tri Glide Ultra 115th Anniversary – New model
– 2018 Harley-Davidson Freewheeler
CVO (Custom Vehicle Operations)
– 2018 Harley-Davidson CVO Street Glide – New model
– 2018 Harley-Davidson CVO Limited – New model
– 2018 Harley-Davidson CVO Limited 115th Anniversary – New model
– 2018 Harley-Davidson CVO Road Glide – New model
Milwaukee-Eight Engines
– Harley-Davidson Milwaukee-Eight 107
– Harley-Davidson Milwaukee-Eight 114
– 2018 Harley-Davidson Milwaukee-Eight 117 – New engine