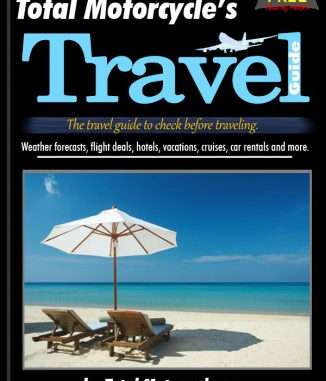 A really great place to book your next flight, hotel, vacation or car rental.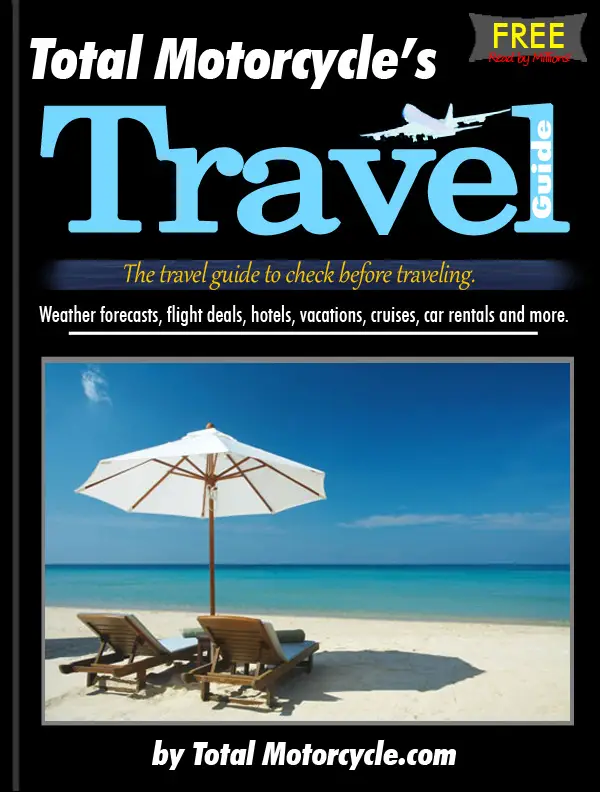 The recommended stores and websites contained in our Total Motorcycle travel guide we actually use ourselves to book and buy the best deals on our travels so we thought we would pass them along to you.
Welcome to our new Travel Guide!
Total Motorcycle has looked high and low for the best bargins, the best deals and the best suppliers to try to offer you the very best Travel Guide for our visitors.
Let's face it, you would love to save a buck, find a deal, get a discount or score a great bargin, all without sacrificing quality or fun right? Well, welcome my friend to our little travel guide! You'll save a ton and have a lot of fun.
Our Travel Guide carries everything you need and saves you even more.

Remember, when you want a deal on flights, hotels, cruises, rentals or even luggage, let our Total Motorcycle Travel Guide be your first stop.
---