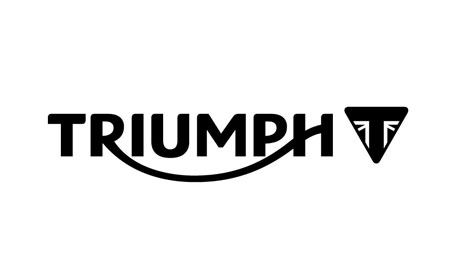 Triumph Motorcycles Group Limited has today announced its financial results for the year ending 30 June 2017.
The Group manufactures and sells motorcycles, related parts, accessories and clothing merchandise in more than 57 countries across the globe.
In the financial year 2017, Triumph grew global revenues by £90.9m to £498.5m with profit before exceptional costs increasing by £8.1m to £24.7m.
2017
2016
 

Turnover

£498.5m
£407.6m
 

EBITDA

 

£41.1m
£27.8m
 

Profit before tax

£24.7m
£16.6m
 

Research & development costs

 

£29.2m
£26.9m
 

Motorcycles retailed

 

63,404
56,253
 

Percentage of motorcycles sold in overseas countries

 

86.1%
85.3%
In the face of continuing challenging economic and currency conditions, including Brexit, Triumph Group has performed strongly and has maintained its commitment and investment in research and development, with a view to furthering the continuous improvements of its products.
The Group has continued to develop its excellent motorcycle range, launching five new motorcycles in the last 12 months – the new Street Triple, the new Bobber Black, the new Speedmaster and the new Tiger 800 and Tiger 1200 adventure motorcycles.
It has also continued to demonstrate its commitment to meeting customer needs, with the opening of a £4m Factory Visitor Experience at its Hinckley base. The Factory Visitor Experience includes a museum charting the history of Triumph, which is free to enter, as well as an opportunity for fans and enthusiasts to take a tour of Triumph's high-tech manufacturing plant to see where Triumph's class-leading motorcycles are built.
Triumph is excited about the future and is committed to delivering its long-term vision through investment in the Company's people, facilities and product that fuses character, heritage and performance to ensure the success of the brand.
About Triumph
First established in 1902, Triumph Motorcycles celebrated 110 years of motorcycle manufacture in 2012. For more than two decades, Triumph Motorcycles has been based in Hinckley, Leicestershire, and has produced iconic bikes that perfectly blend authentic design, character, charisma and performance.
Building around 67,000 bikes per year, Triumph is the largest British motorcycle manufacturer and has over 700 dealers across the world.
The Triumph Bonneville, famously named to celebrate Triumph's 1956 land speed record on the Bonneville Salt Flats in Utah, USA. The original British superbike and a race winner straight out of the crate. Chosen by famous motorcyclists of the past for its legendary handling, style, and character. It's that handling, character and style, married to modern rider-focused technology that makes the new Bonneville family THE authentic modern classic choice today.
Today, Triumph has been producing "Tiger" motorcycles for more than 80 years, the first competition Triumph Tiger (70, 80 and 90 models) all won their classes in the 1936 ISDT (International Six Day Trial).
Triumph holds a unique place in the history of the International Six Day Trials as the motorcycle of choice for both the multiple winning British teams and famously Steve McQueen's US ride entry in 1964.
At the heart of Triumph's philosophy is a commitment and passion to develop truly unique motorcycles that offer a blend of distinctive design, intuitive handling and performance to enjoy the perfect ride.
This focus, innovation and engineering passion has today created a broad range of bikes suited to all motorcycle riders, including the epic Speed Triple, the game changing all new Street Triple 765, the class defining Tiger 800, transcontinental Tiger 1200, the iconic Triumph Bonneville family including the stunning Bonneville Bobber, and Bobber Black, the legendary Thruxton, the accessible Street Twin, the Street Scrambler and the iconic Bonneville T120 and T100, plus an exciting and accessible A2 range of Triumph motorcycles
Triumph currently employs around 2,000 personnel worldwide and has subsidiary operations in the UK, North America, France, Germany, Spain, Italy, Japan, Sweden (Scandinavia), Benelux, Brazil, India and Thailand as well as a network of independent distributors. Triumph has manufacturing facilities in Hinckley, Leicestershire, and Thailand plus CKD facilities in Brazil and India.
Triumph Motorcycles will be the official engine supplier to the Moto2 Championship from the 2019 season onwards, after agreeing a deal in 2017 with race organiser, DORNA. Triumph will supply its new 765cc Triple engine, which powers the award winning Triumph Street triple range.