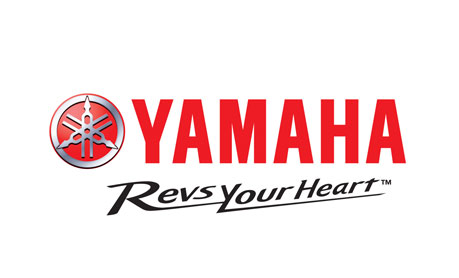 After a spectacular race in Misano followed immediately by the long summer break, the Yamaha R3 bLU cRU Challenge riders are ready to return to action this weekend in Portimão, venue for Round 7 of the 2018 FIM Supersport 300 World Championship. Luca Bernardi enjoyed his most successful weekend to date last time out in Misano, where he was unfortunate to miss out on a podium finish by the narrowest of margins. The Italian will be looking to repeat this success in Portimão, where he will once again be racing alongside fellow bLU cRU riders, Galang Hendra Pratama, Hugo de Cancellis and Dennis Koopman.
Galang Hendra Pratama (Yamaha Pata | Semakin di Depan | Biblion Motoxracing Team) currently leads the Yamaha R3 bLU cRU Challenge. The Indonesian rider has 52 points and moved up from eighth to sixth in the overall championship standings as a result of a hard fought seventh place finish in the Misano race, which he started from pole position. The 19-year-old is just six points adrift of third placed Borja Sanchez in the standings, a gap he is keen to close this weekend in Portimão.
Fourth place for Luca Bernardi (Yamaha Pata | Trasimeno Team) in Misano last time out was the 16-year-old's first top ten finish and saw him collect his biggest haul of championship points this season, moving him up to 18th place in the series standings. It was a massive confidence boost for the Italian youngster, who now heads to Portugal with another top ten finish firmly in his sights.
Hugo de Cancellis (Yamaha Pata | Toth – YART Team) ended the Misano weekend on a high, as 14th place in the race brought him his first championship points of the season. The 16-year-old French rider, who now lies 27th in the standings with 2 points, has improved consistently over the course of the season and is keen to add more championship points to his tally in the final two races of the season, starting this weekend in Portimão.
Also looking to add to his points haul this weekend is Dennis Koopman (Yamaha Pata | Semakin di Depan | GRT Team), who endured a difficult weekend in Misano ahead of the summer break. The Dutchman currently lies 26th in the championship standings with three points, but is confident of a strong performance in Portimão, a track he has raced at previously, after a productive test in Assen during the summer break.
Alberto Barozzi
Yamaha Motor Europe bLU cRU Racing Manager
"After a long summer break it's finally time to return to racing and our bLU cRU riders are ready to face the challenge of Portimão, one of the best tracks on the calendar. For some of them, it will be their first experience of this circuit and it will not be so easy to master, but I have every confidence that their developing skills and the professional support of their teams will bring success. During the break, it was great to have a meeting with the FIM/SBK commission in order to find a solution to rebalance the bike performance and new concession parts will be added for this race. We will support all Yamaha riders with these parts and we are confident that in the final two races of this interesting class it will be a step ahead in the sportive criteria."